O Captain, My Captain!
(lower your volume, the sound of speed is loud)
Navigator, instigator, Corgulator.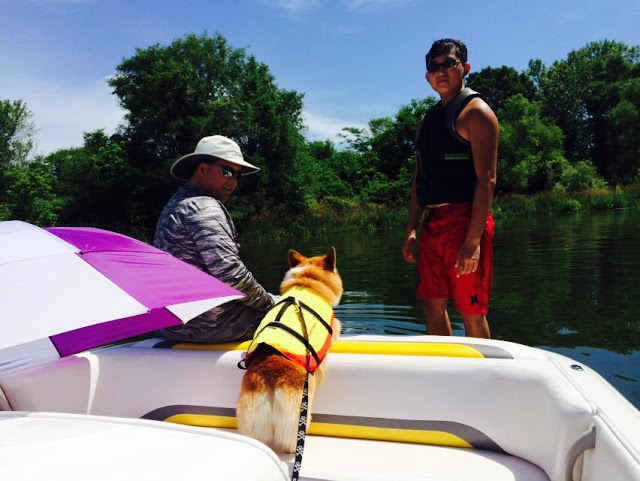 With Corgi Daddy Jeff and Brother Dan. Snoopervising!
Multi-tasking Charlie: water safety officer, napper. One eye open, of course.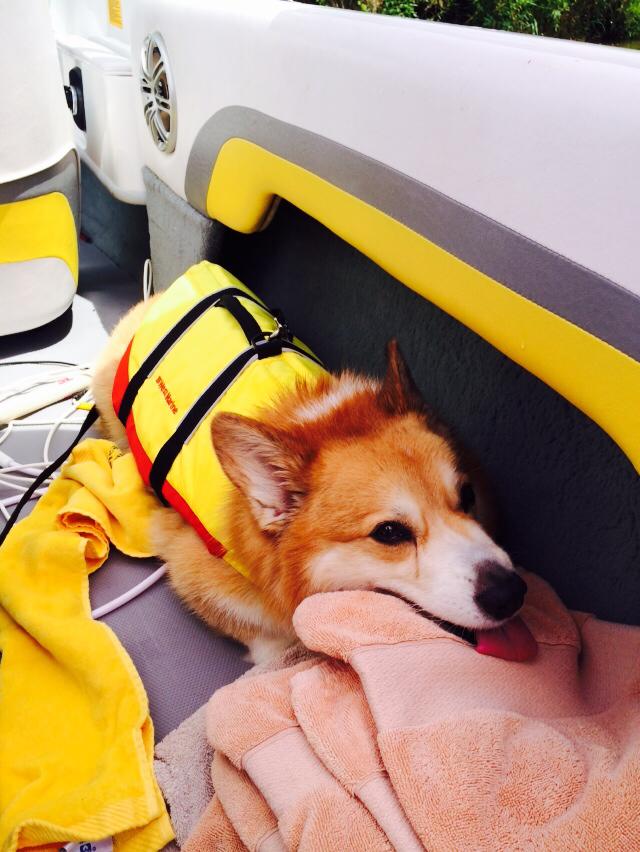 Tongue on Towel: excellent form and a rest well earned.
Happy Father's Day, everybody!
If you liked this post, check out these!