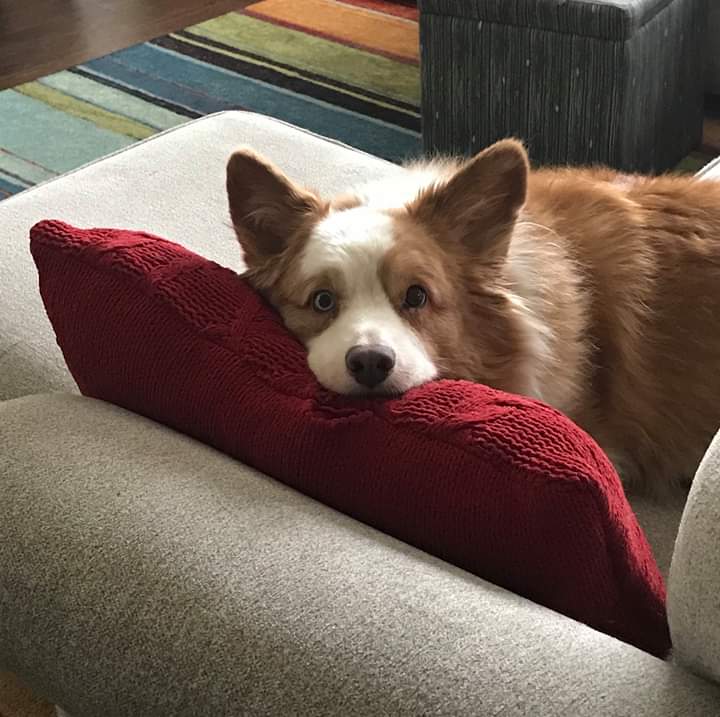 Ten year old Frankie stakes out his favorite spot on the couch. Flooftastic.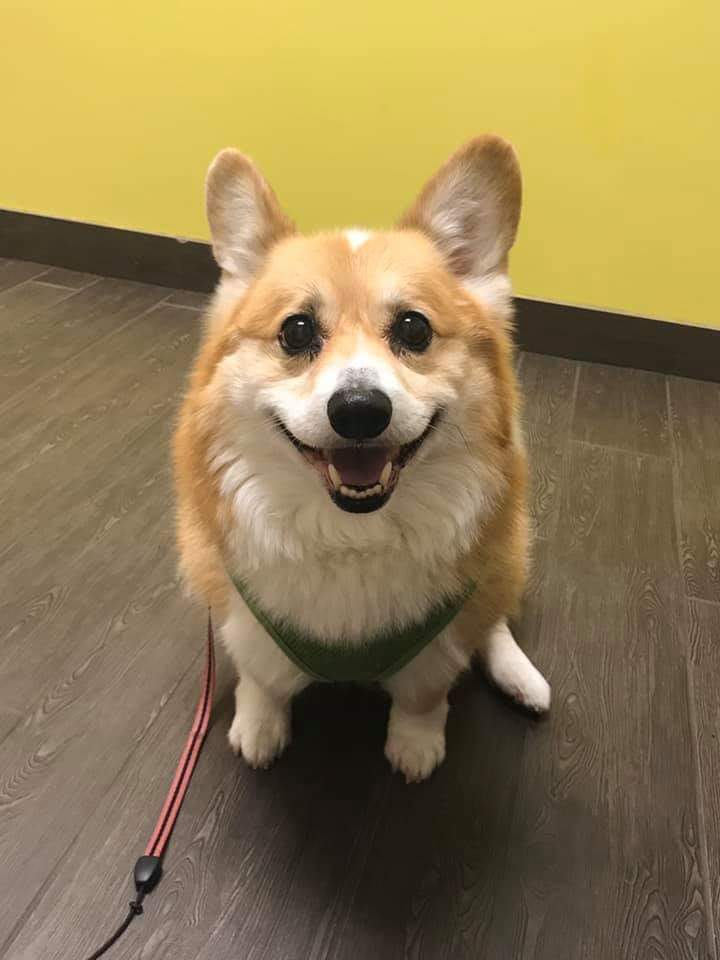 Jasper still looks a lot like a puppy, but he turned 12 last month!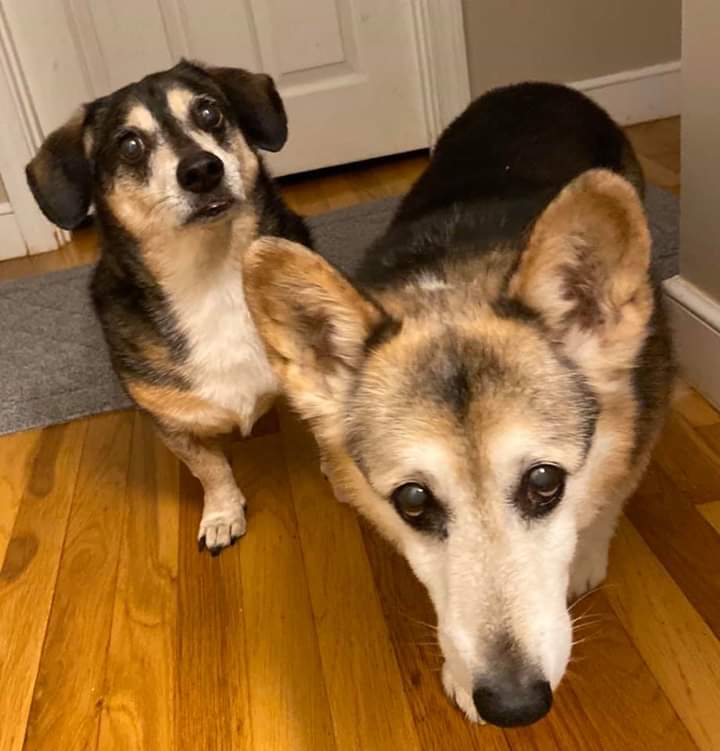 At 15 and 13, distinguished seniors Sammy and Charlie are still fit to keep interlopers offa their lawn. 🥰
Ravishing Rose walked the beach two weekends ago. Turning heads at 13!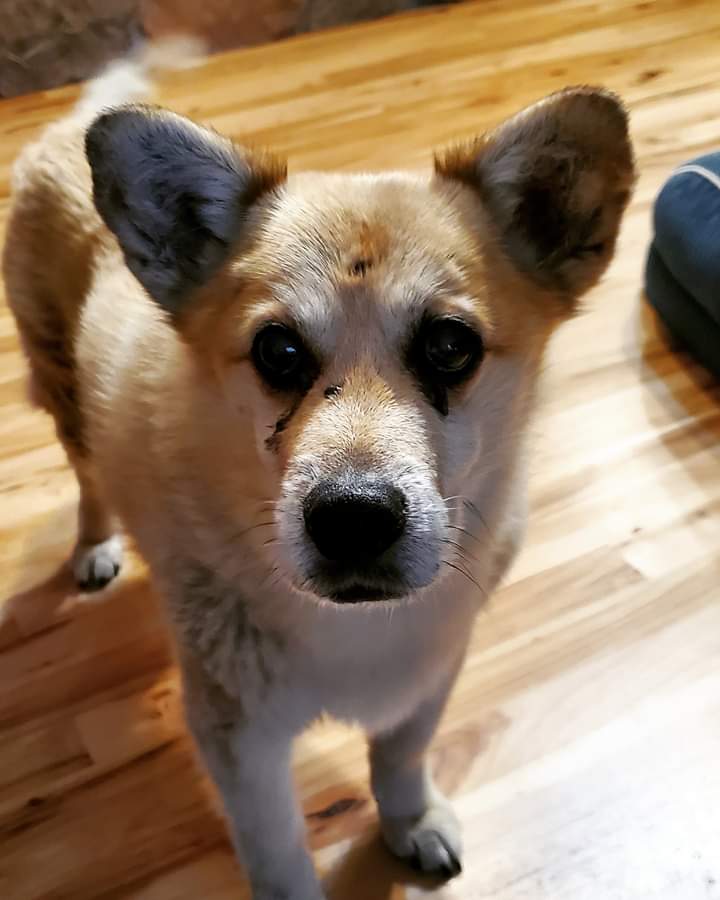 Sammi the Corgi mix is 18.5 and still workin' those puppy dog eyes like a pro.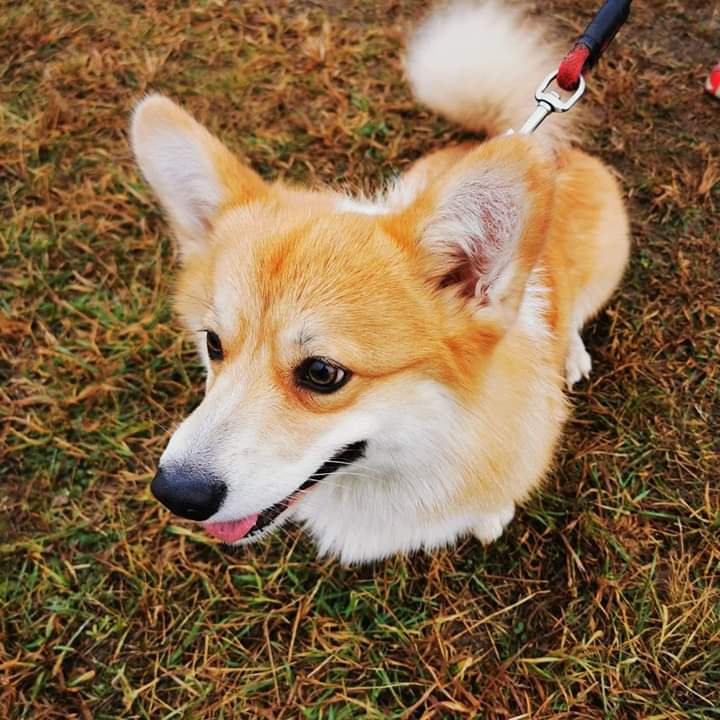 Bright eyed Bailey just turned 10. Here's to many more!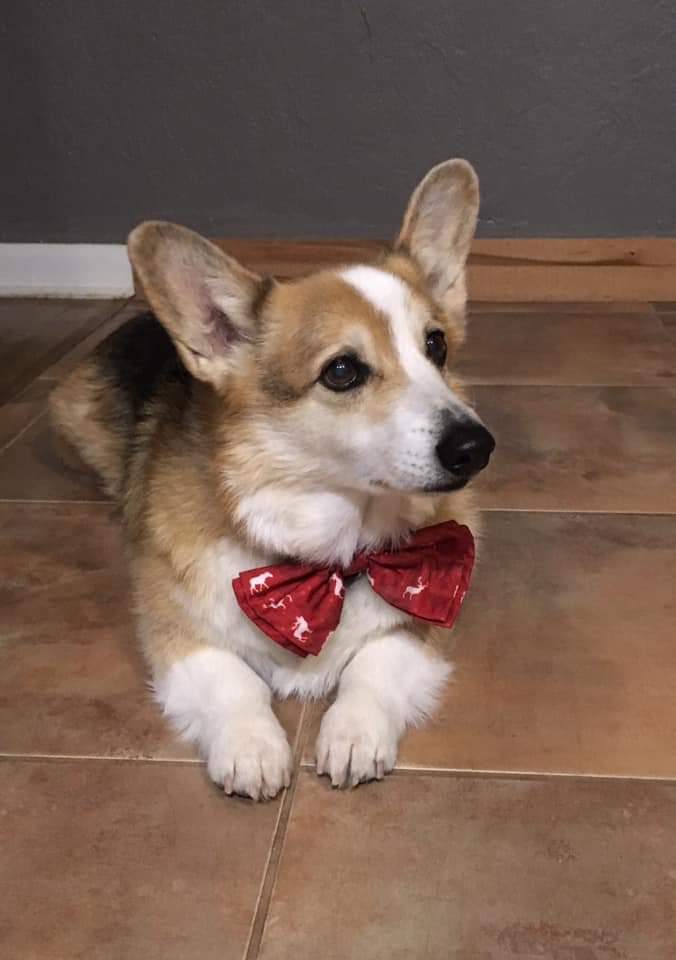 Dapper and he knows it. Turing is working that bowtie at a distinguished 14.
Dewey was a phenomenal disc dog. He also happens to be my Fairy doGson. Forever young in our hearts, this amazing Corgi mix was 12 when he earned his wings in 2015.
Say hi to 13 year old Sophie Girl! She's on insuln but still a sassy pants.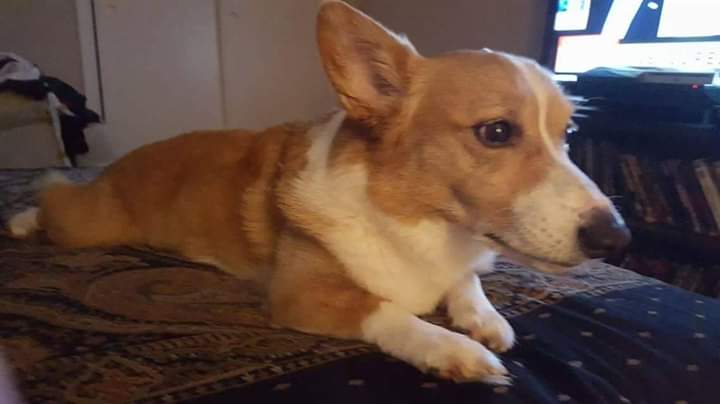 Adorable Wade turns 14 in May. Can you say wicked cute?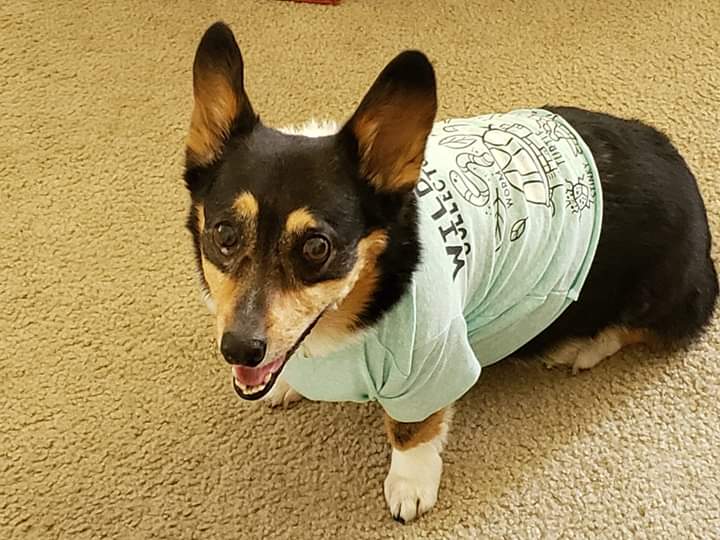 Clever is 11 and KNOWS he's all that and a big bag o' biscuits. A fierce little cancer warrior too!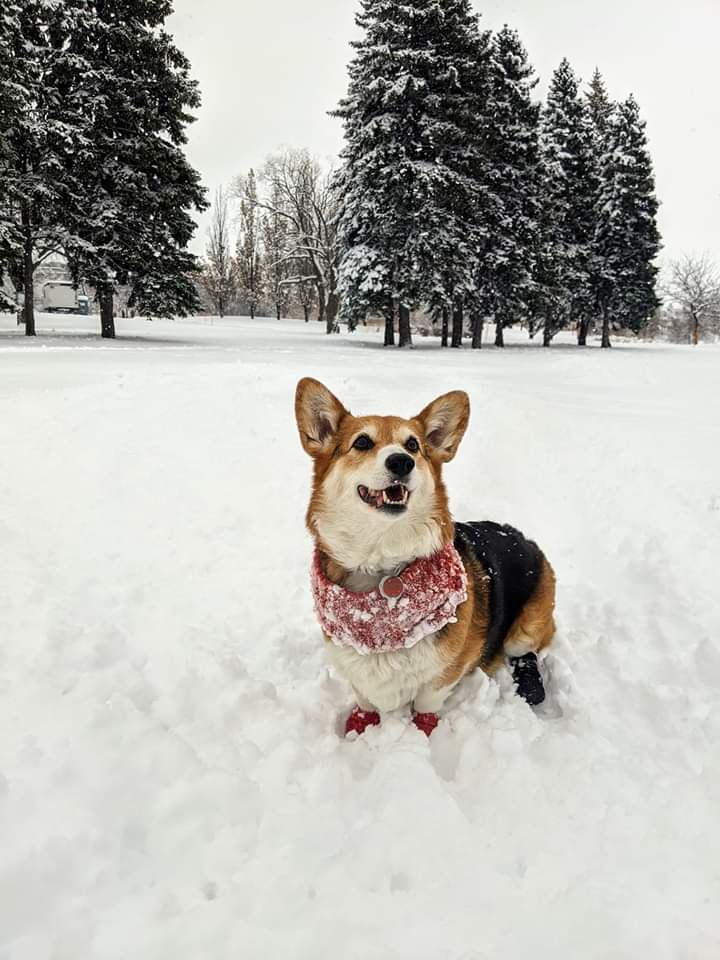 Abby's stylin' for miles in her red gear. Age is just a number darling, and hers is seven years young.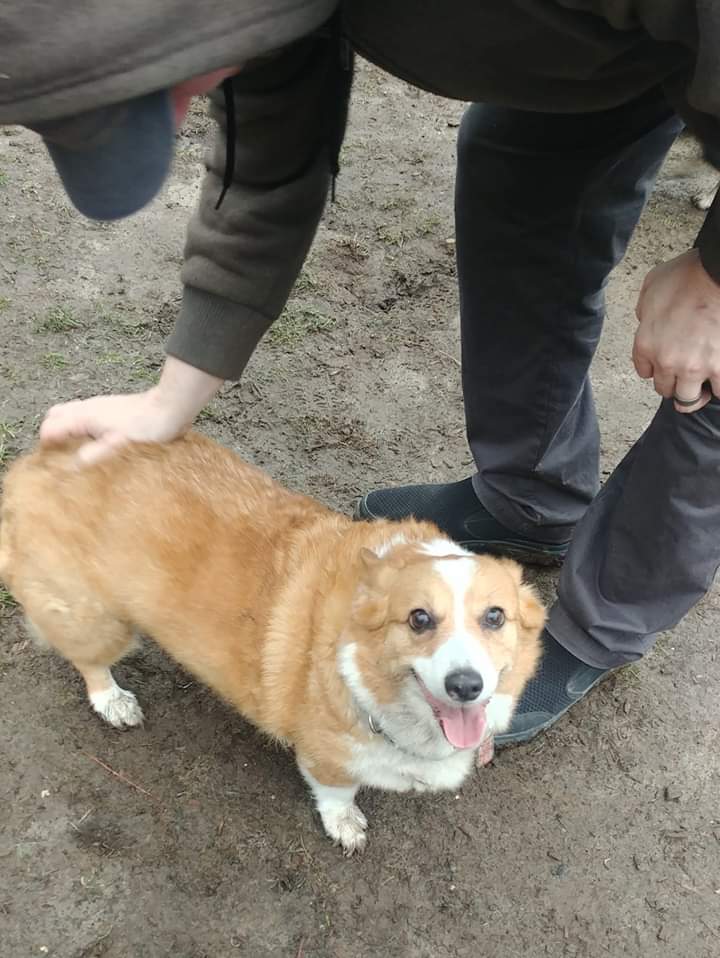 Sassy, who is all about the scratches, will turn 12 on February 13th.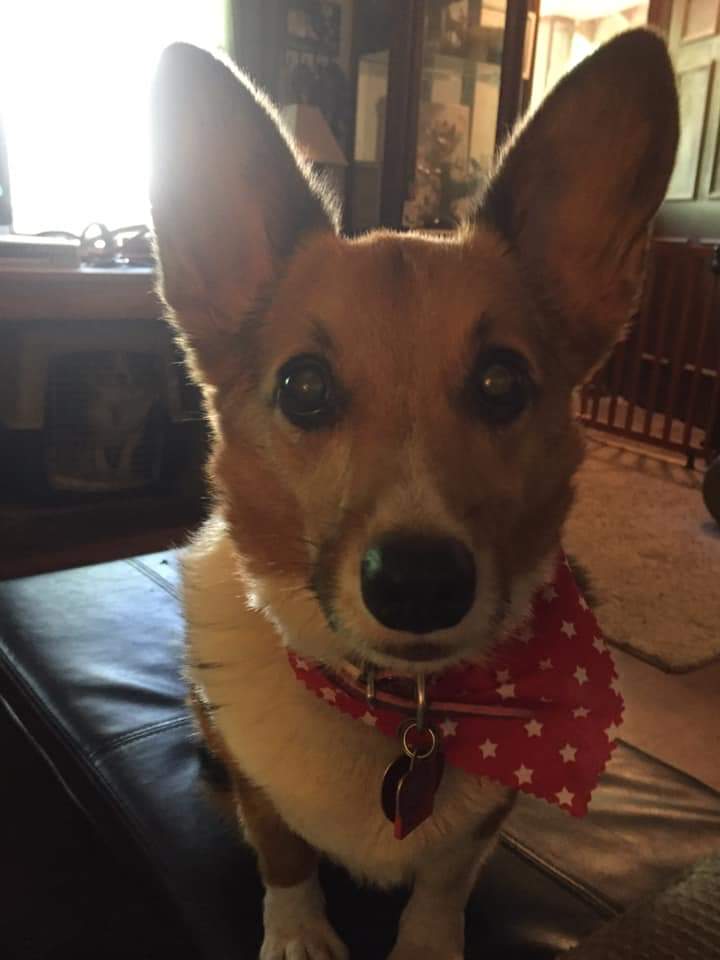 At 10-11 years old (she's a rescue), Dorie of Missouri's loving family ensures their sweetie is safe and comfortable as she battles advanced cancer and blindness.
Go girl, GO!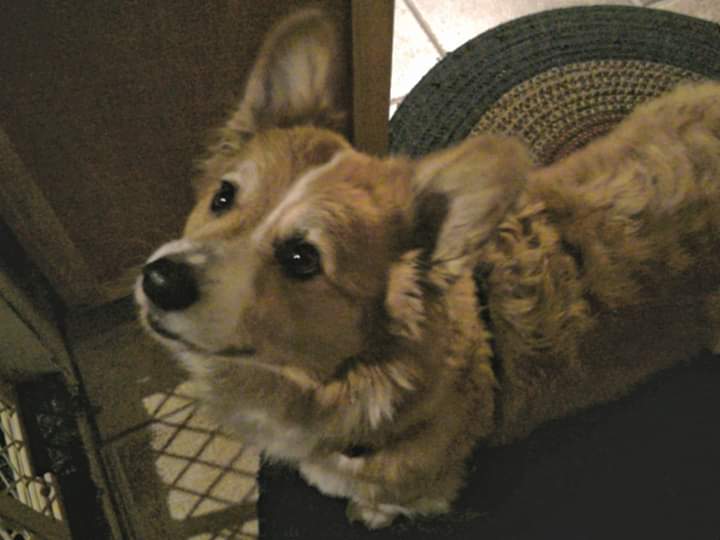 She may be 12, but Aero can't help being this flirtatious.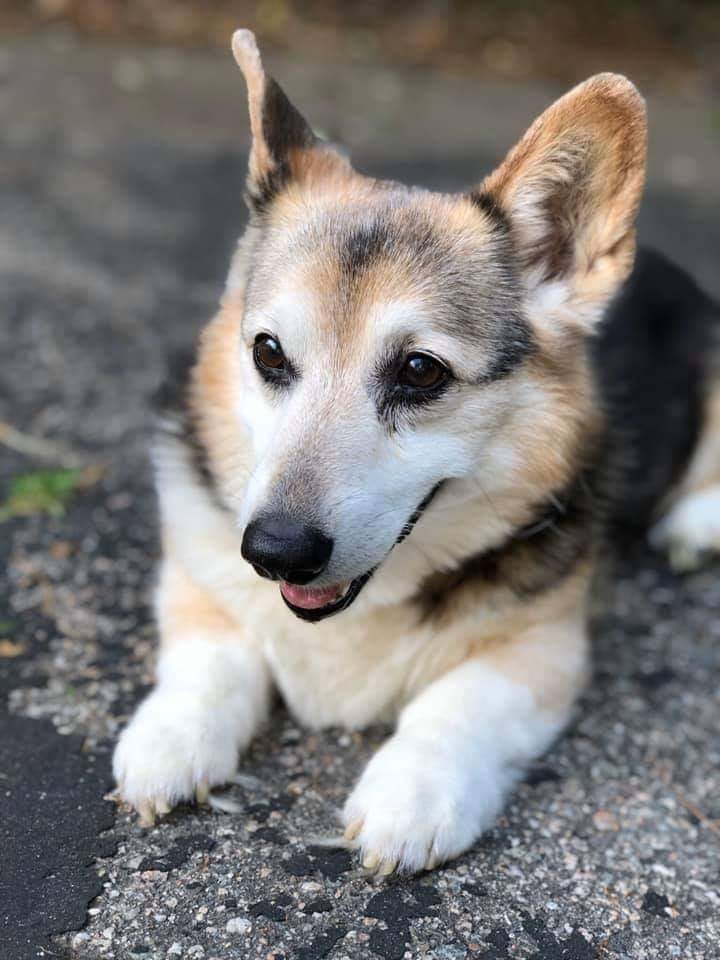 Sammy turned 15 in September. What a FACE on him!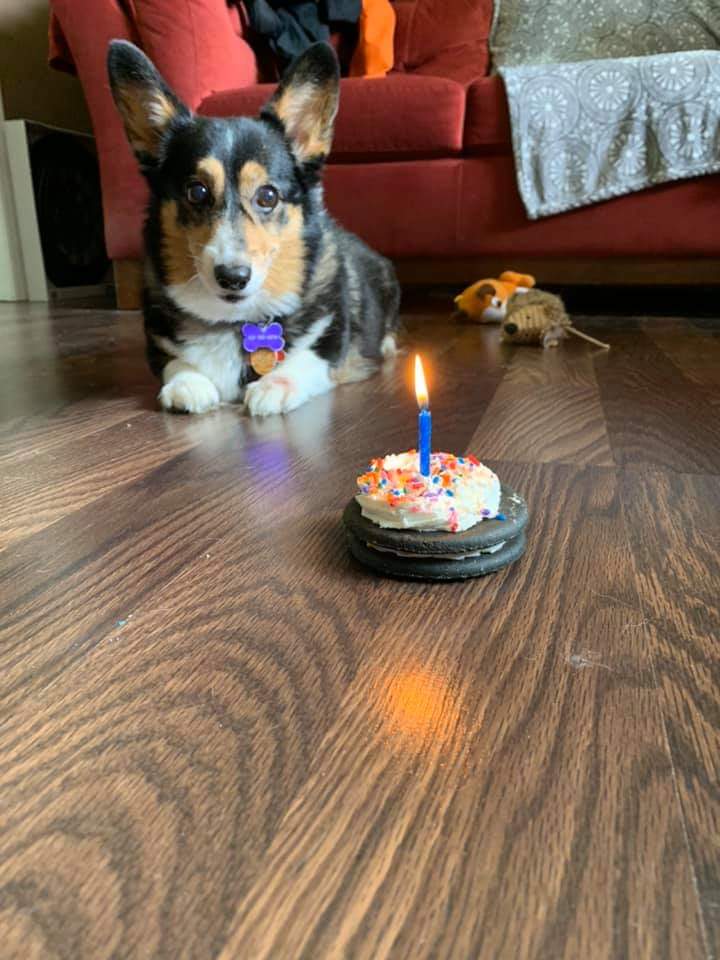 Adopted as a stray from the Humane Society eight years ago, soft-eyed beauty Roxy is somewhere between 13 and 15. Old enough to know birthday treats are the bestest.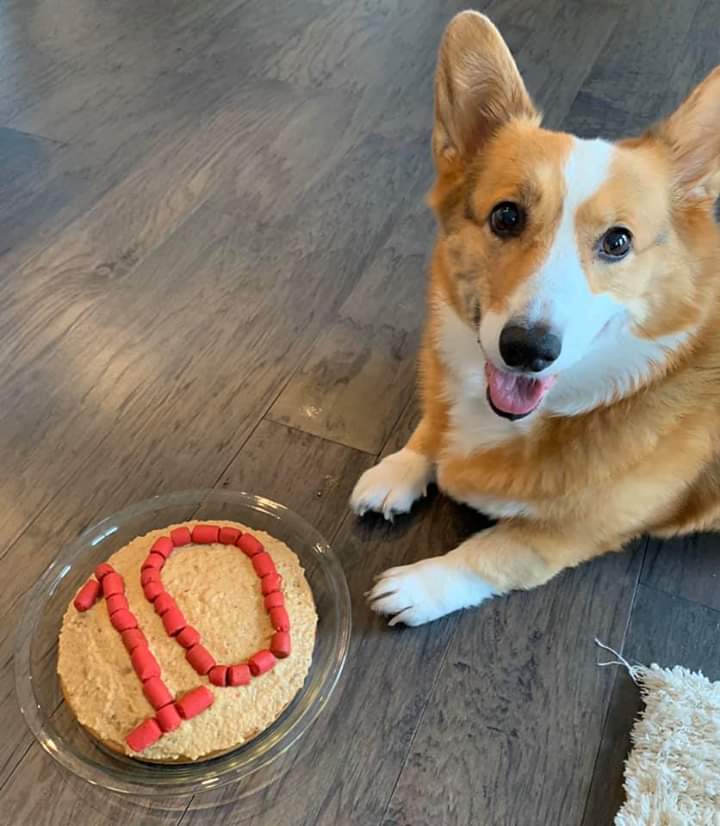 Speaking of birthdays, bodacious Bailey just turned 10!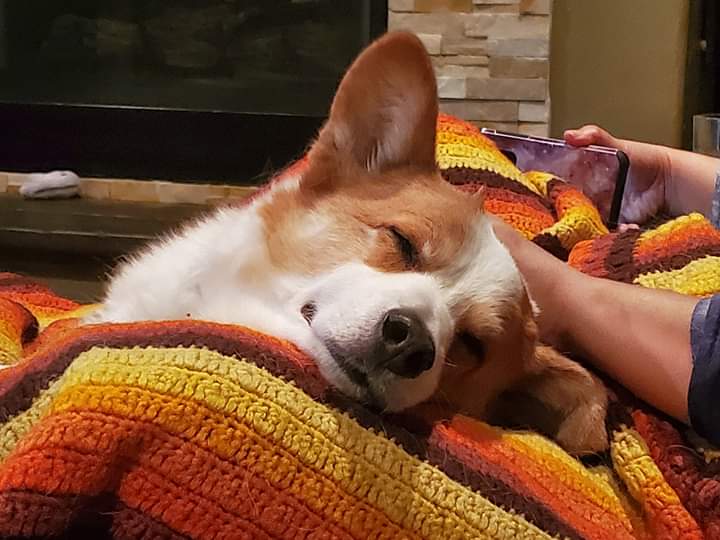 At 13, Tucker loves being a lazy loaf on the couch. And having his head scratched. That's the spot, riiiiiigghhhtt there …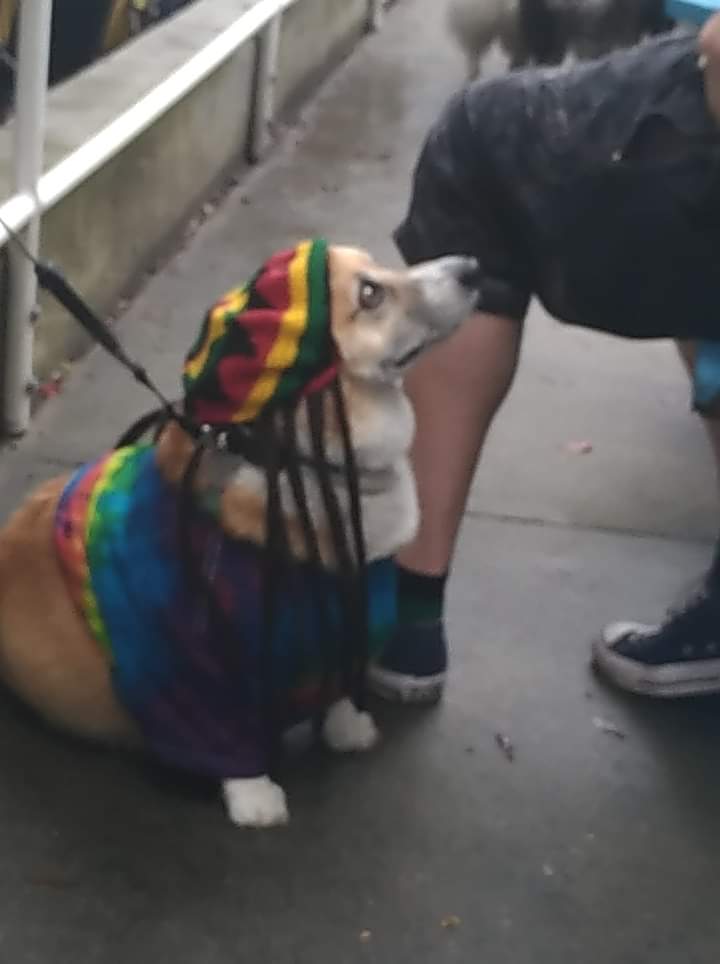 Jake is 10, still dressing young and still begging for food.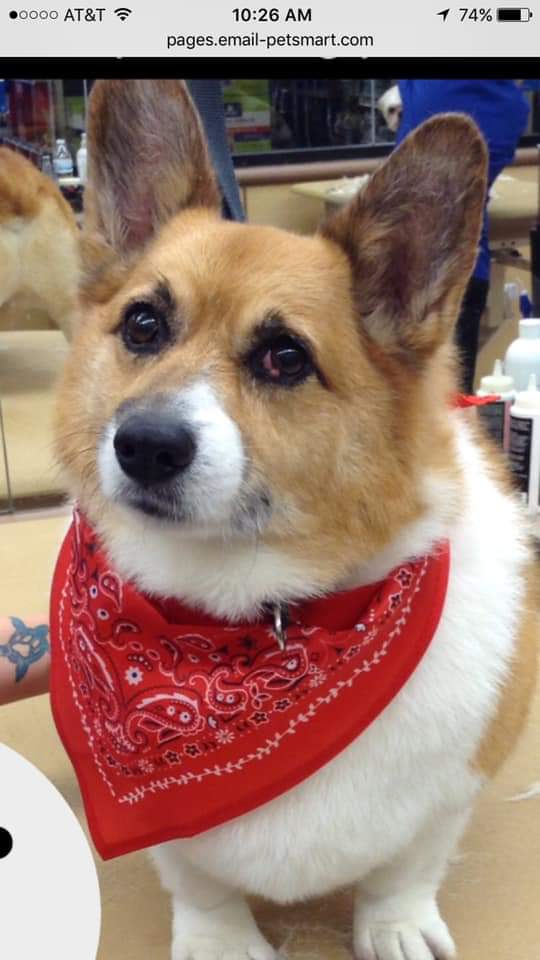 Nearly 13, Simon has the ol' lonesome cowboy face down pat. Bet it's mighty persuasive in the snafflin' snacks department, too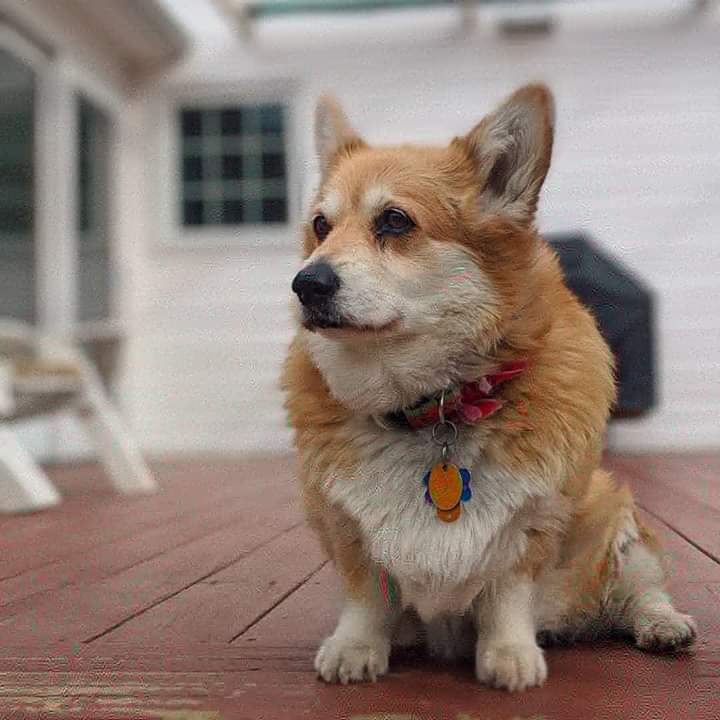 At 12, lovely Lucy is the queen of her castle.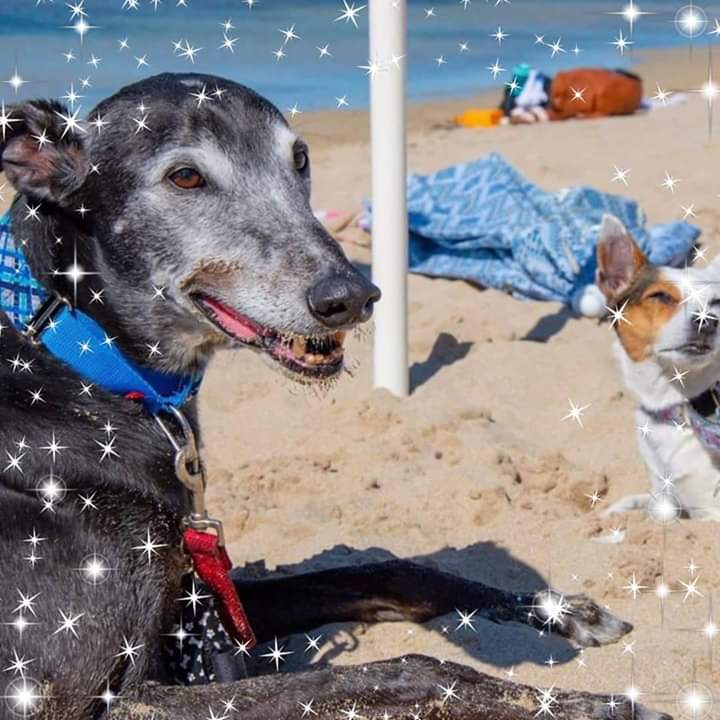 Beachy keen seniors Rocky and Bonnie.
💖💖💖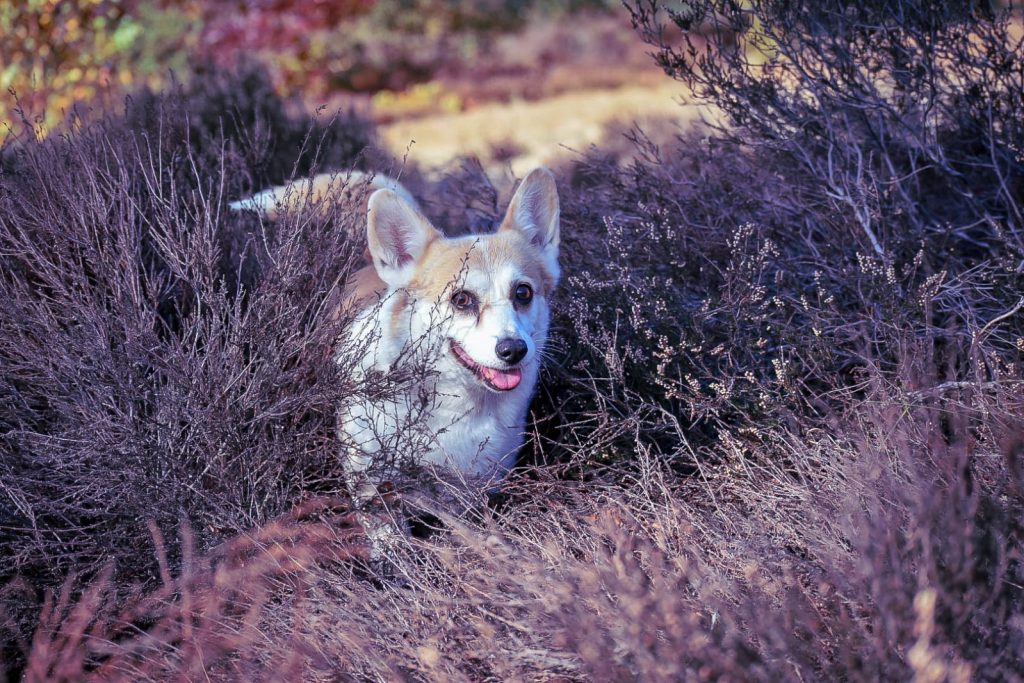 For six years, Granda was an exceptional support dog to Amy B. "Goofy, always smiling and she knew when you needed her. Granda was my light in the darkness." This special soul got her wings last year at the age of 12.
Jeepers creepers Daisybaby, where'd you get those peepers? Those are some powerful puppy eyes for a 7 year old.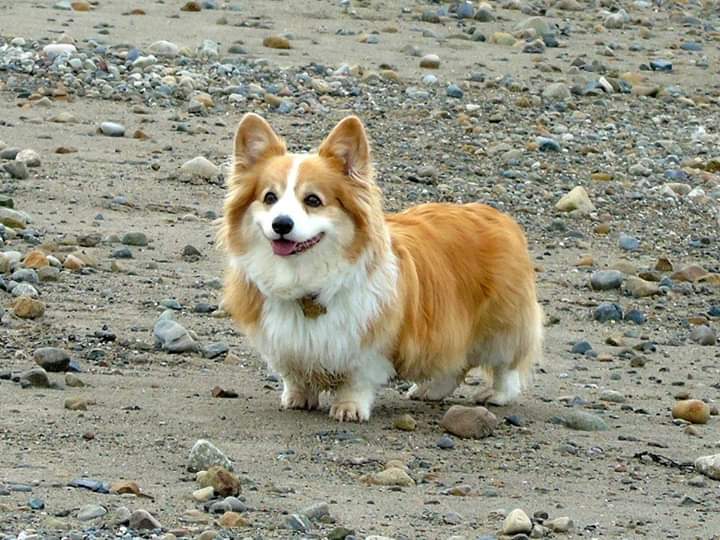 Eddie stays active at 11 despite a bit of arthritis and signs of possible DM. Seen here last September on the Isle of Arran Scotland, this spirited little man is utterly ham-some.
Before earning her wings in 2015, beautiful Kassie graced her mom Debbie's life for nearly 16 years. Still misses her every day.
Riley is redoubtable at 15. More proof that senior pups RULE!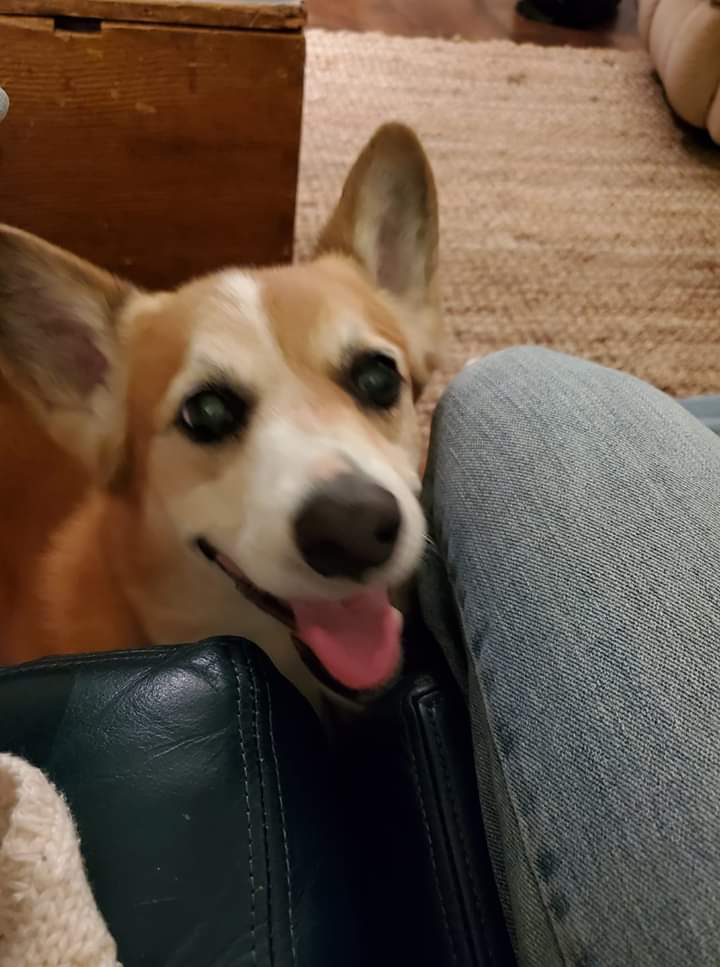 Bentley has had 13 years of smiling practice. Current level? Jedi, baby!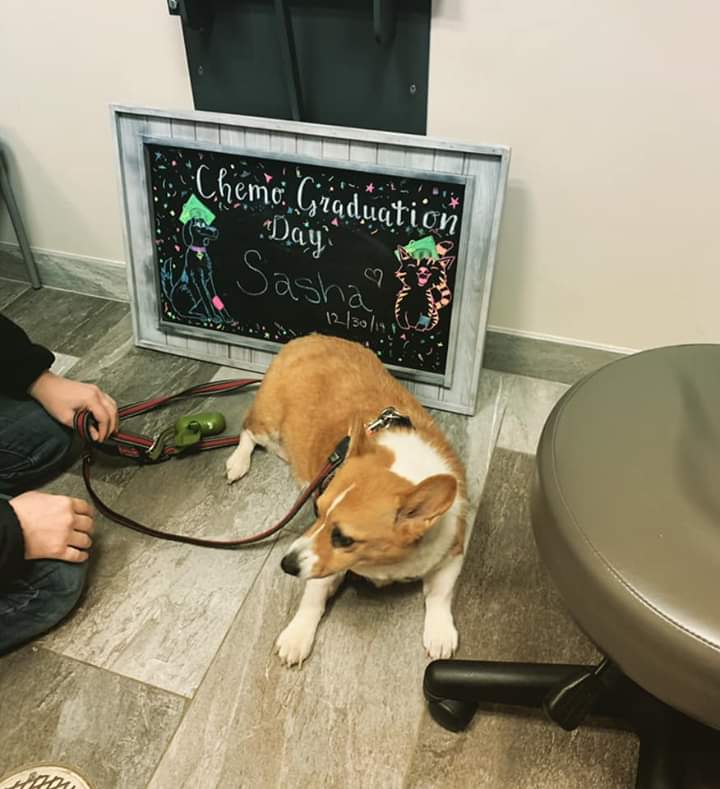 Sasha at her Chemo Graduation Day. She refused to pose, but her family won't hold that against her. Complete remission!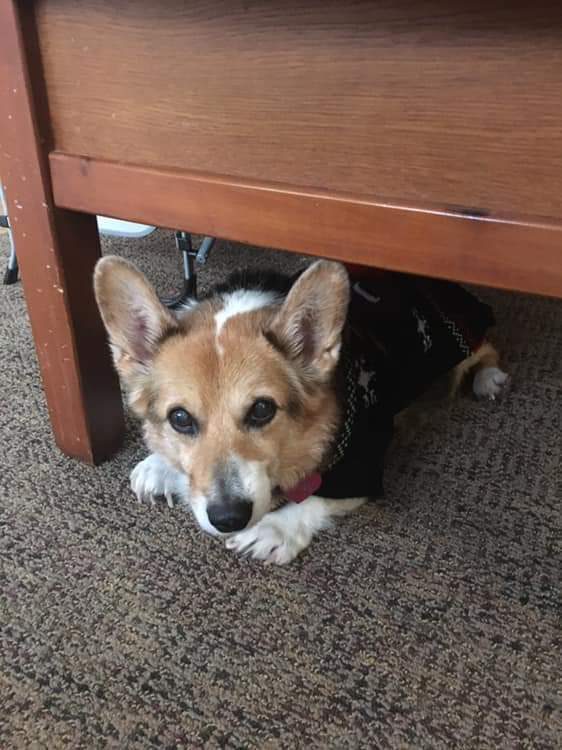 Daisy of the soulful eyes at 14, 💝 before she crossed the Rainbow Bridge. Now her smile is the twinkle of a bright star.
Shine on, Daisy …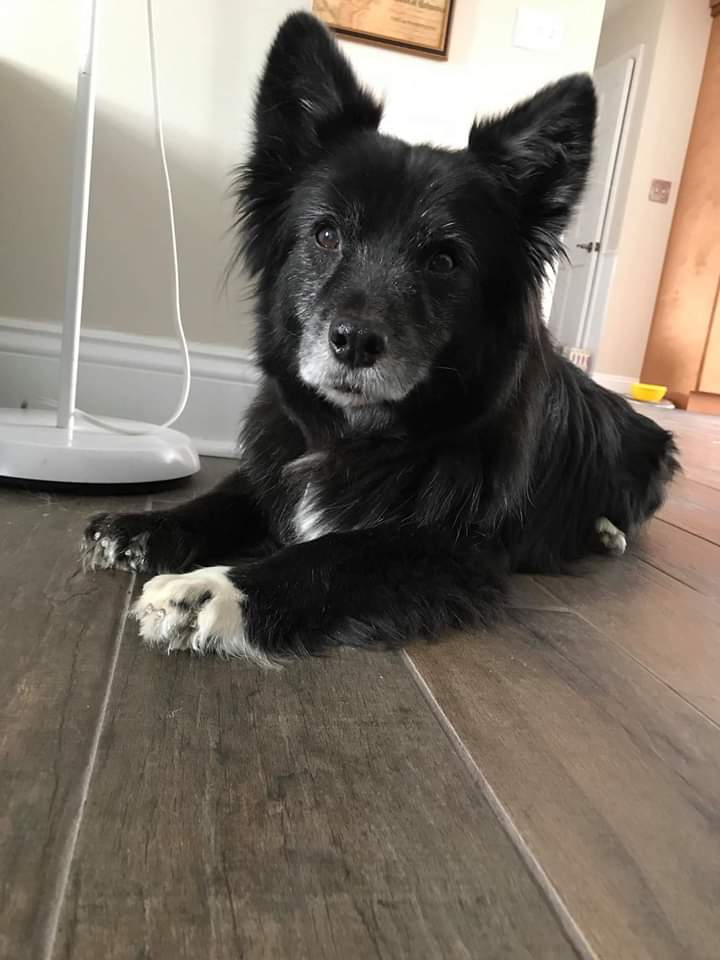 Ramey loves chasing birds on the beach. He just turned 15.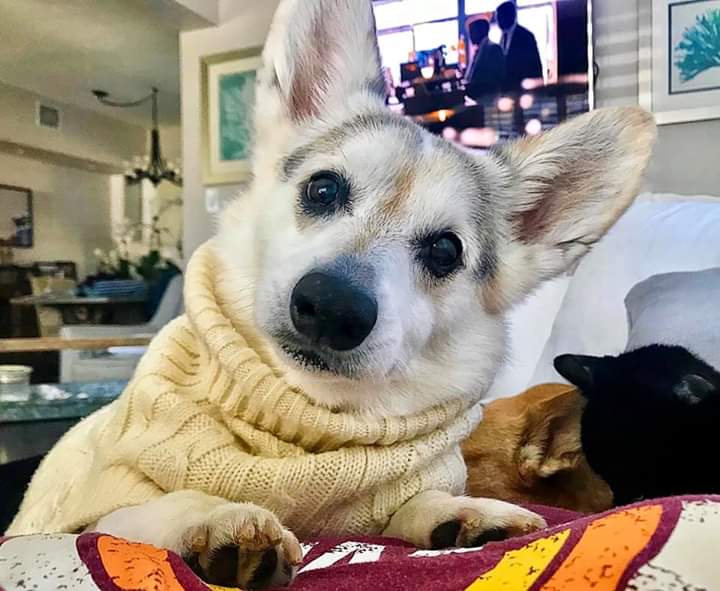 ❤️ Cutie pie Beans is pushing on 14! ❤️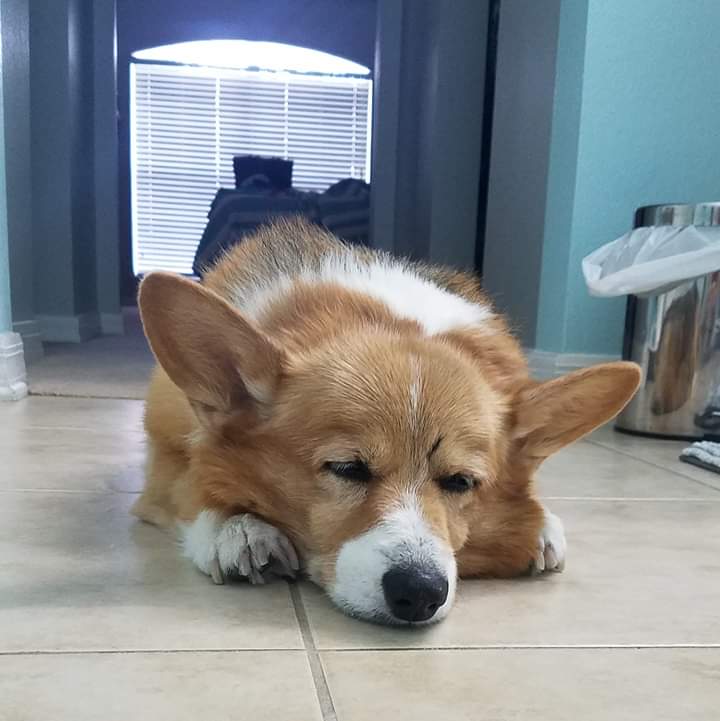 At 13 years young, Holly Berry gets all her beauty zzzzzzz in.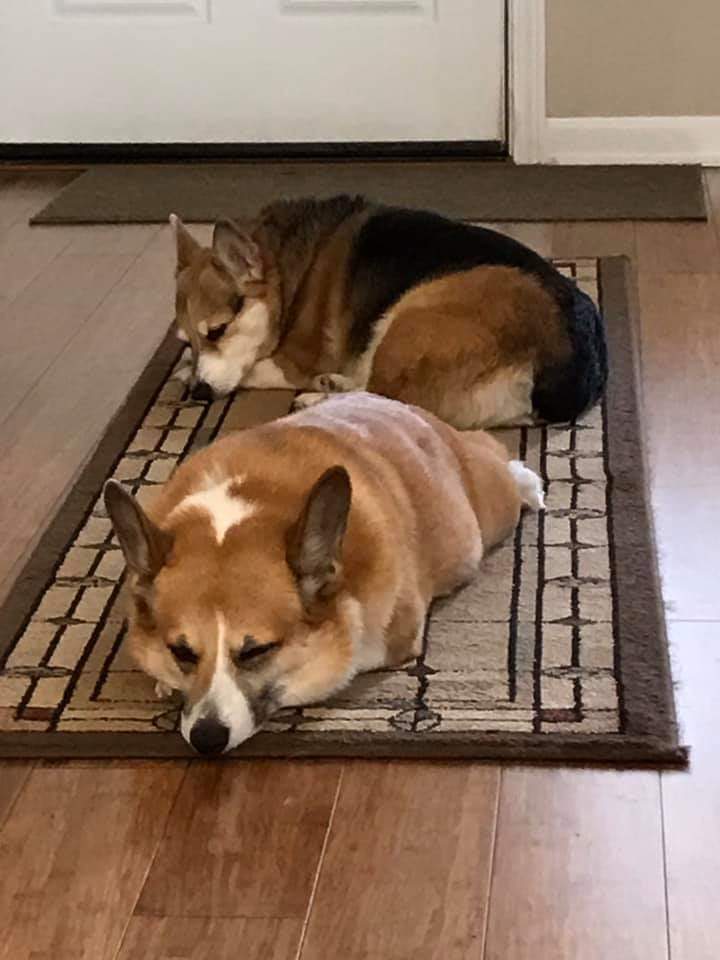 On active schnoooozlin' patrol: Posey is 13, and Kinsey is 12.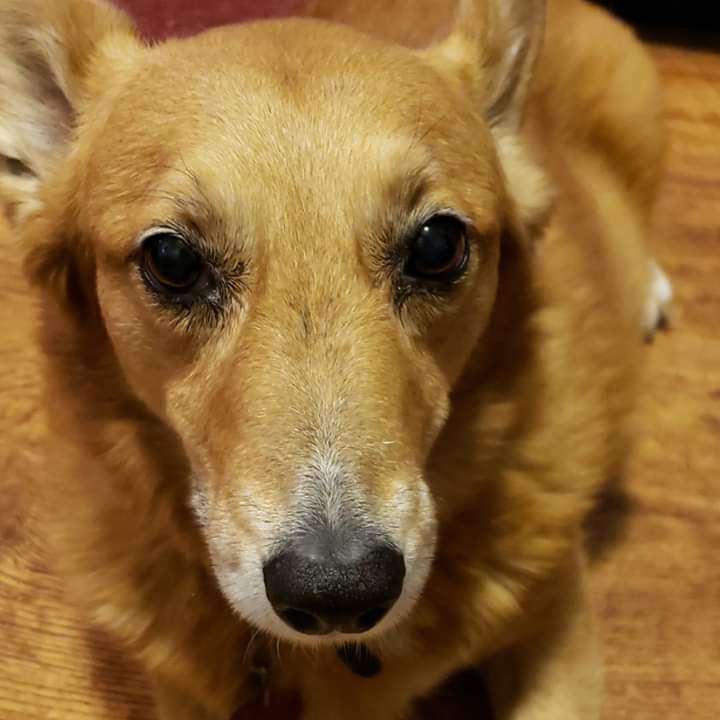 Zippo's got a dozen years under his belt, and the most melt-worthy brown eyes. Sigh.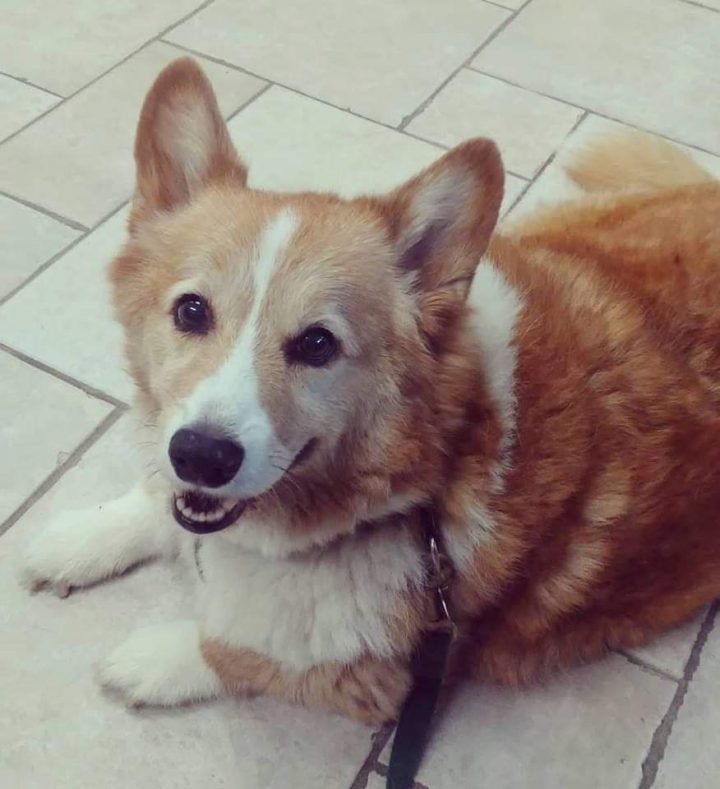 Over the years, lovable Sidney appeared on The Daily Corgi several times. His first full blog feature was in 2010. Registered therapy dog, fundraising dynamo for critters in need and giver of the best grins, this much beloved boy got his wings last year at 12.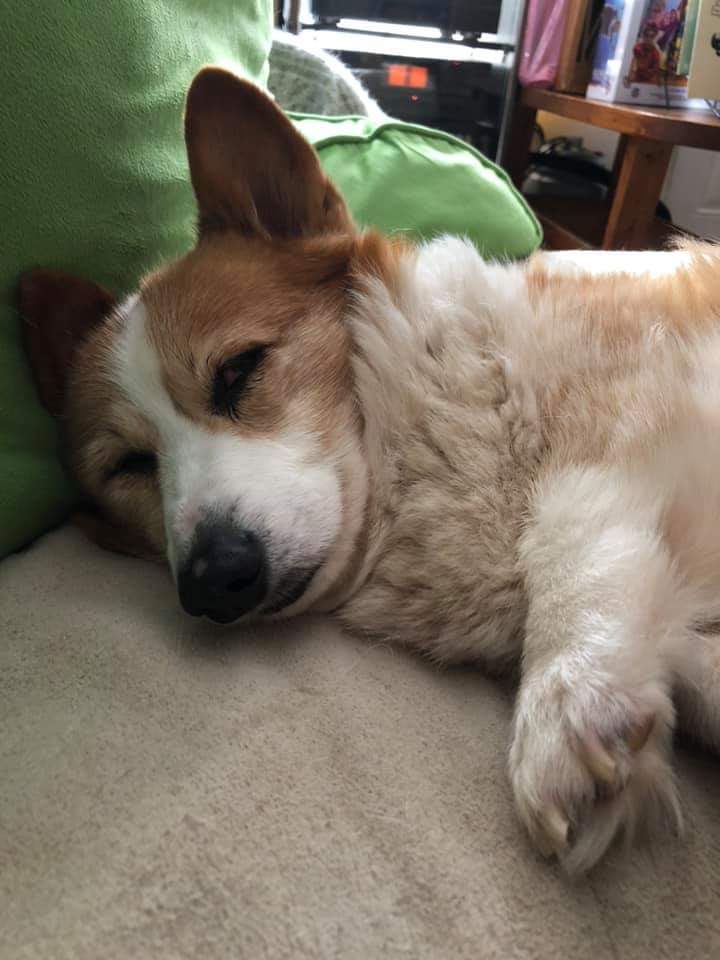 Gibson at 14. Quite possibly cuter than ever. Nope, definitely cuter.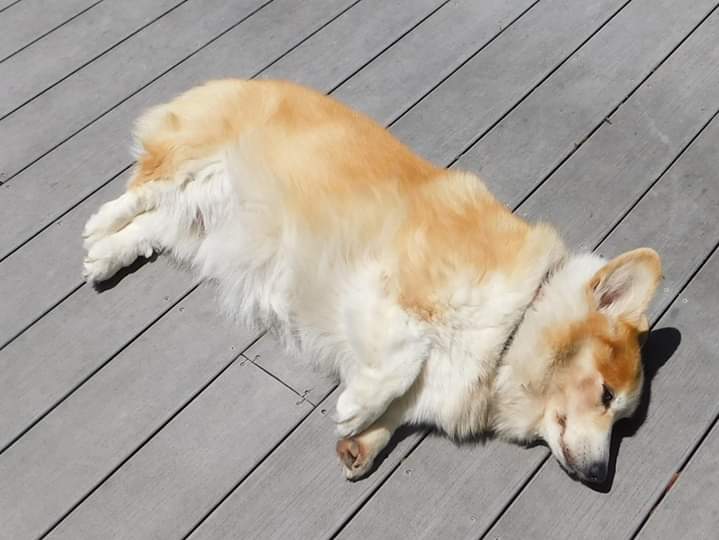 Sun toasted buns: 13 year old Jake!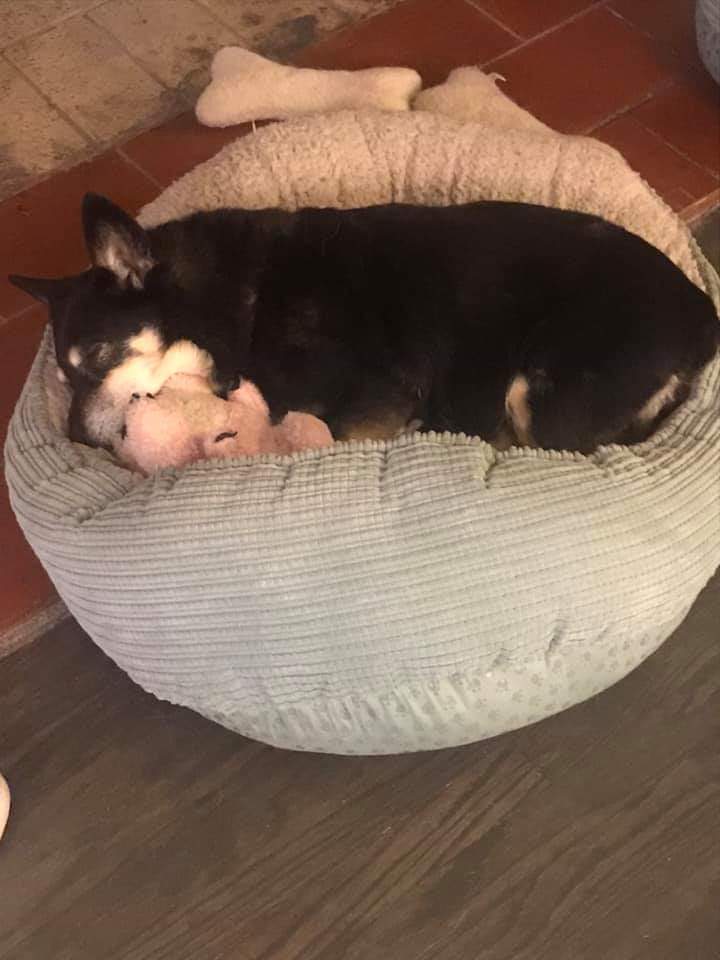 Turning in early is 9 year old Hunny's beauty secret. It's clearly working for this gal.
Eva the Diva turns 10 this month. She's still her mom's favorite "sassy destructo dog."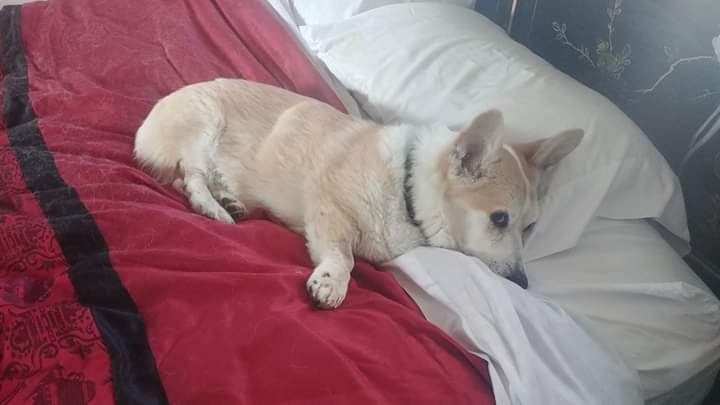 Strongman Rambo is a 12 year old cancer survivor. CORGI ON!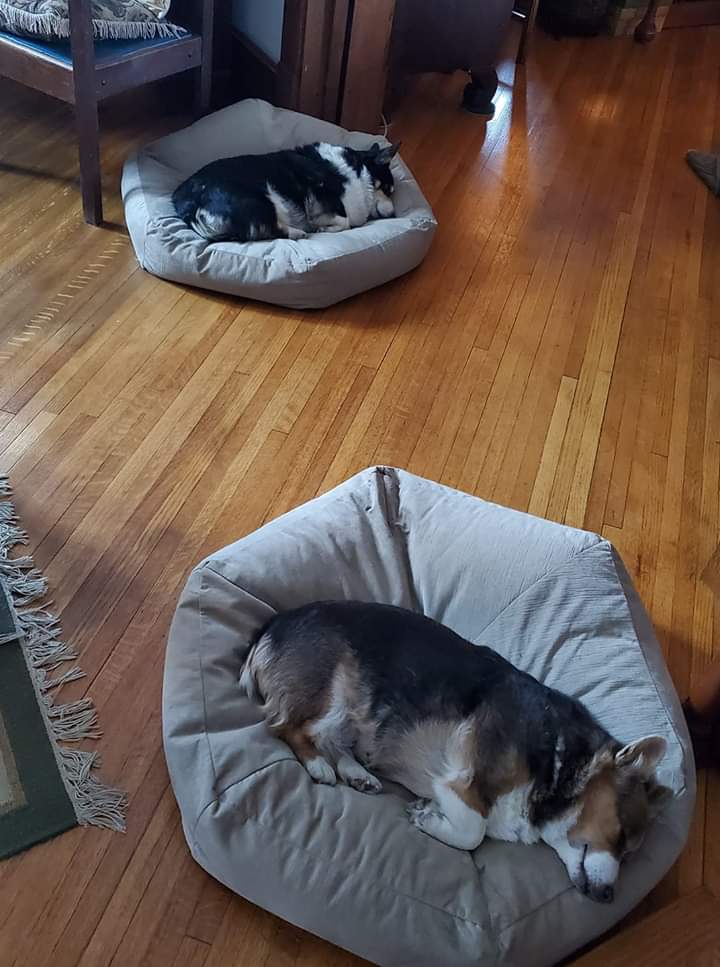 Kahlua (13) and Malibu Rum (11) soak up the sunshine on a snowy day.
Living with spinal cancer and stage 2 kidney disease, Abby is still splootin' like a queen at 11. ❤️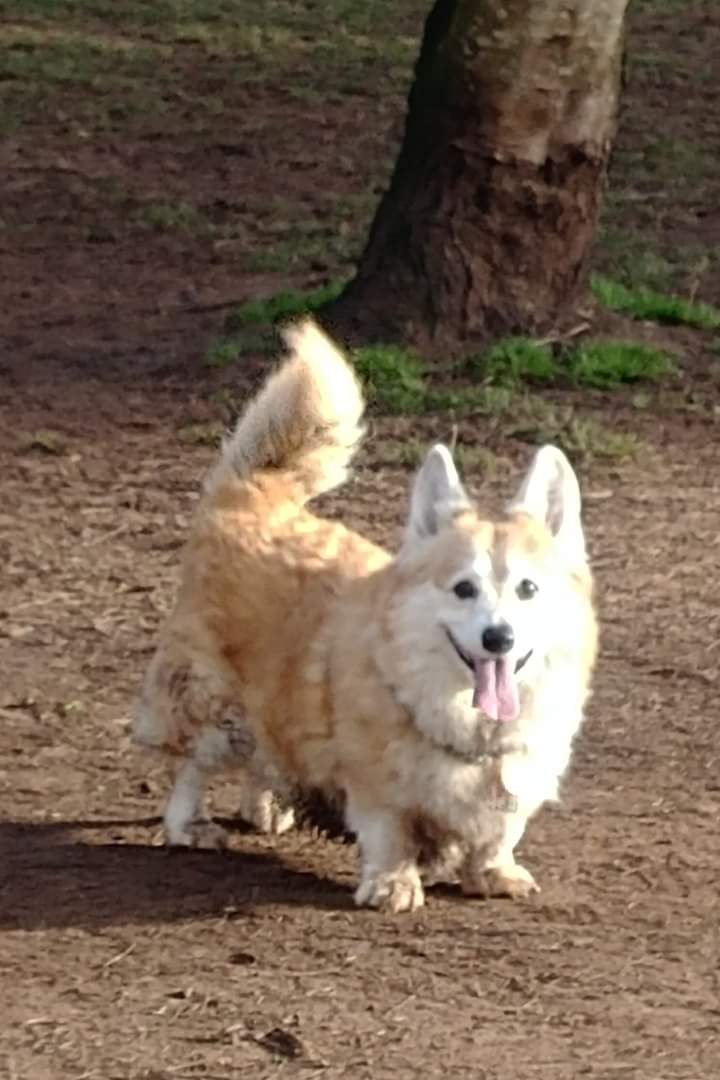 Meet Bear. He's 12 and gets called The Dogfather at the puppy park in Oregon because he bosses everyone else around!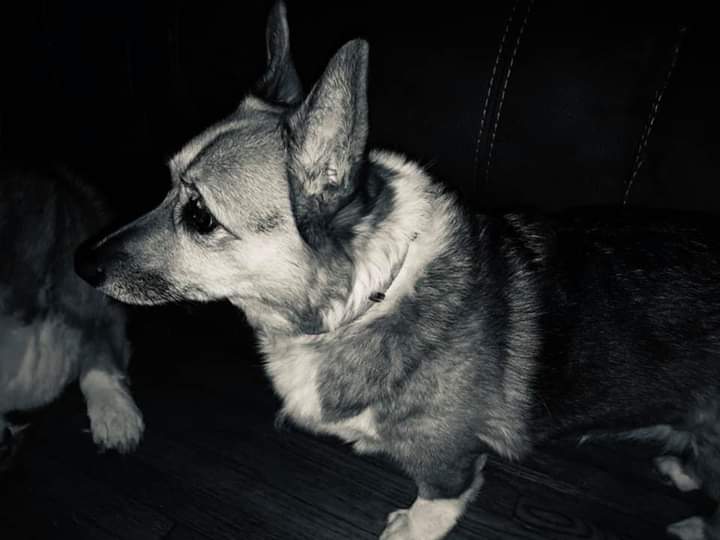 Say hiya to little Rudy! She is 11.5 years old.❤️❤️❤️
Twice as nice: Dawson (left) is 12 and Robyn (right) is 10 years old. They are still as sassy and sweet as ever.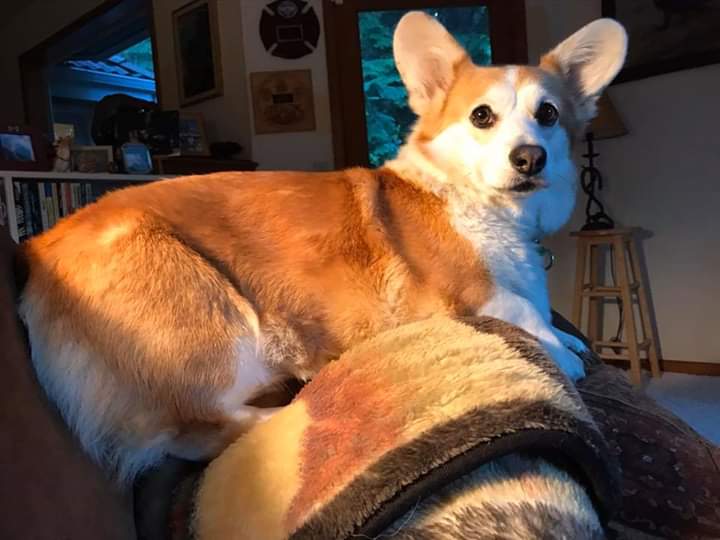 Natalie's age is a secret but she is still young enough to notice handsome Corgi boys.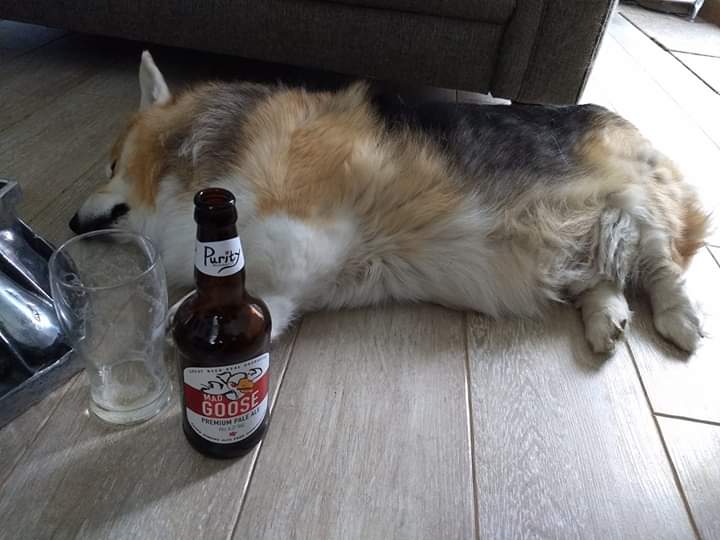 Thirteen year old Mickey might just have had one too many. Burp.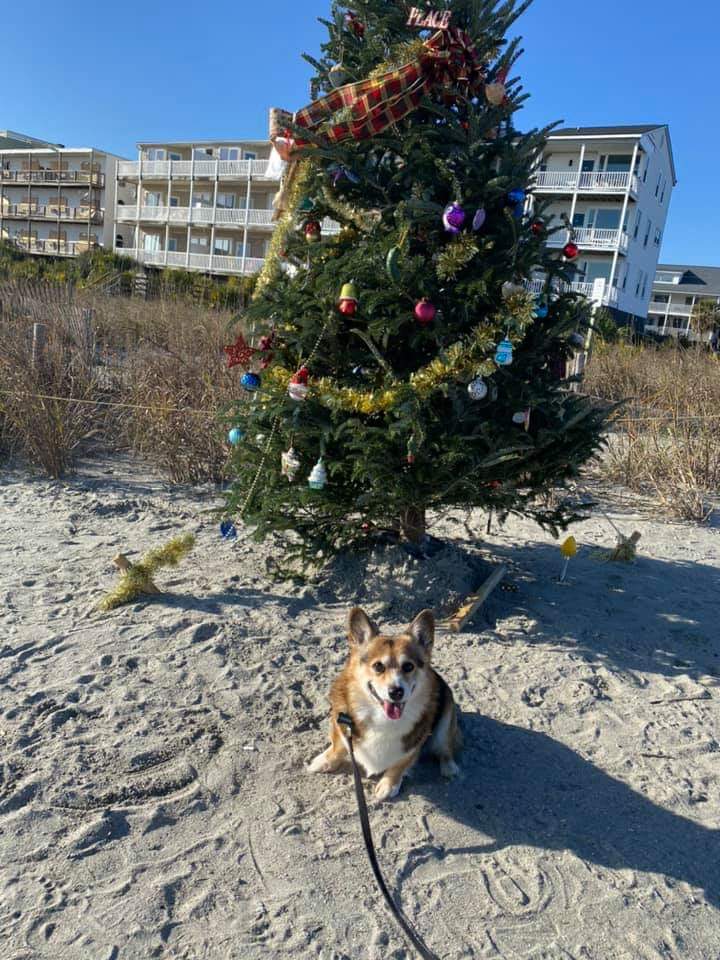 A month shy of 12, Tucker gets his sandy pants on. Christmas + Corgi + coast = PERFECTION.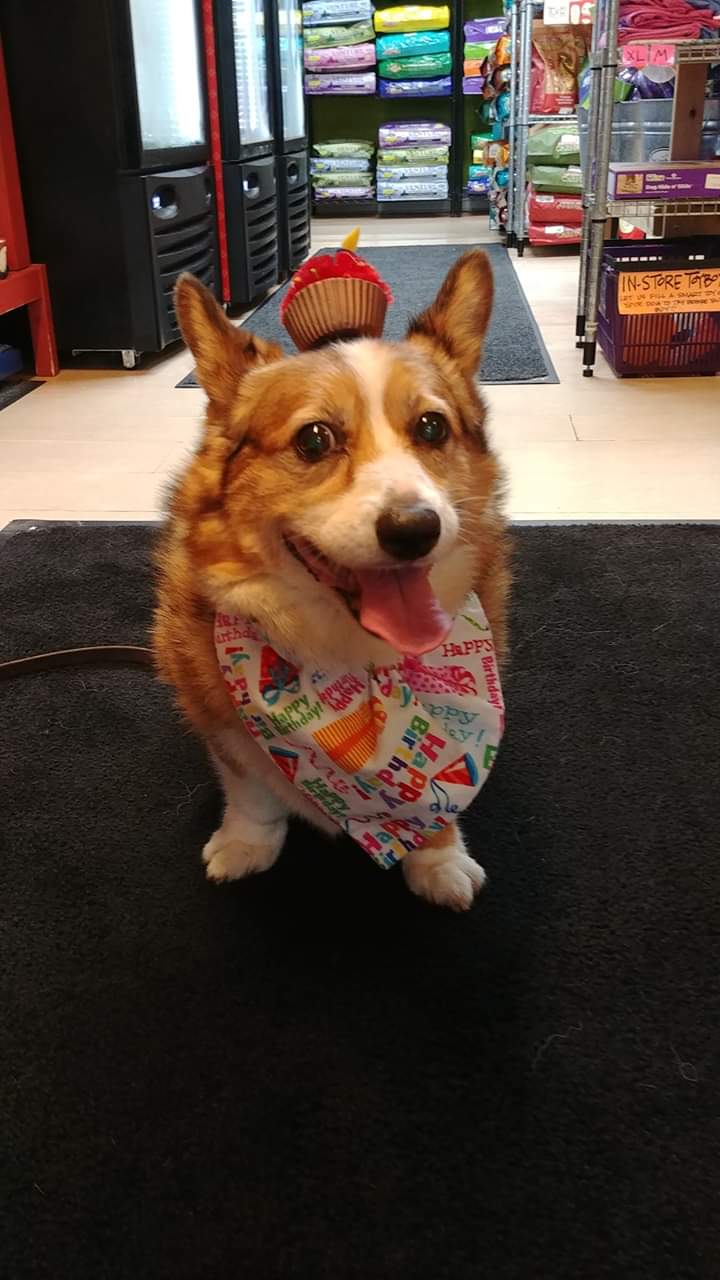 Queen Bodecea celebrated her 15th birthday In October. Most stylish birthday bandana and cupcake hat I've seen in a while!
Puppydog eyes at 12? Dougy's still got 'em.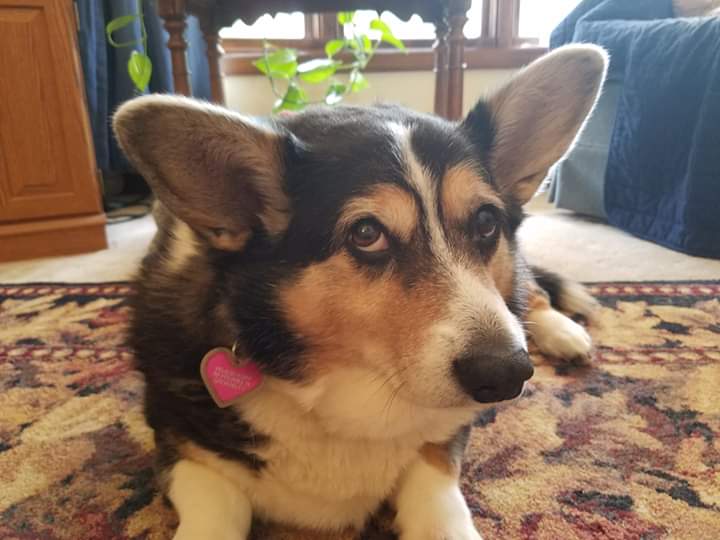 Goodgolly, miss Molly-corg is 13 years young and having none of your nonsense, buster.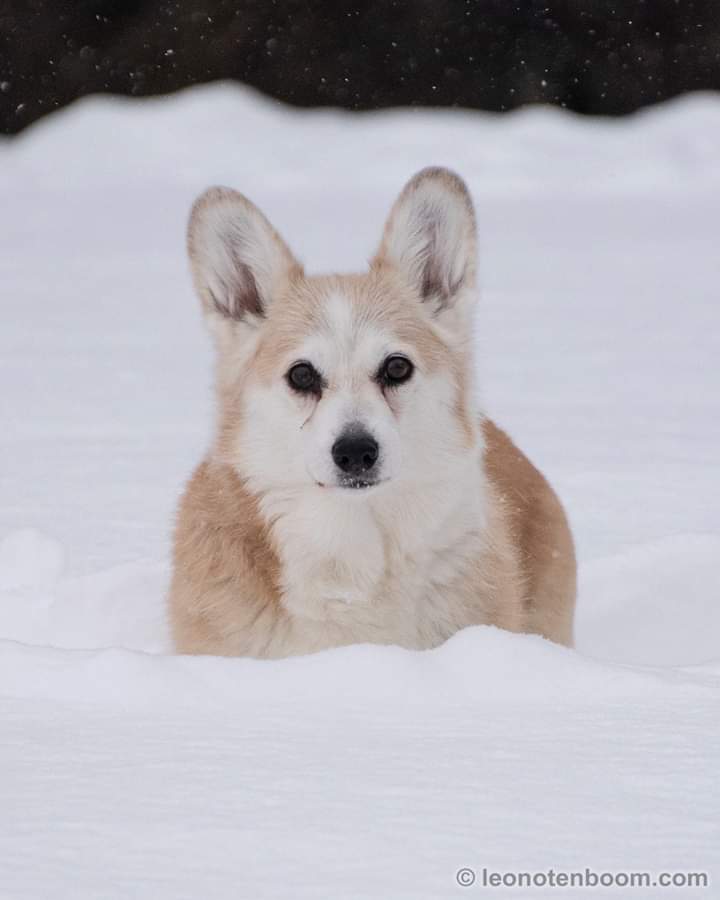 Thirteen year old Sammy digs the occasional Seattle snow day.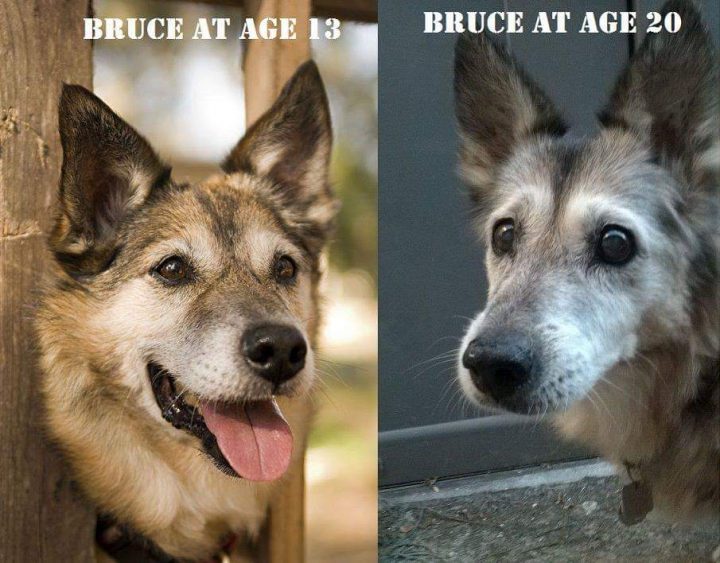 Bruce was a 10 year old Corgi mix living on borrowed time at the shelter when his California family rescued him. They thought they'd give him a few good years, never expecting a whole decade. Winner winner chicken dinner!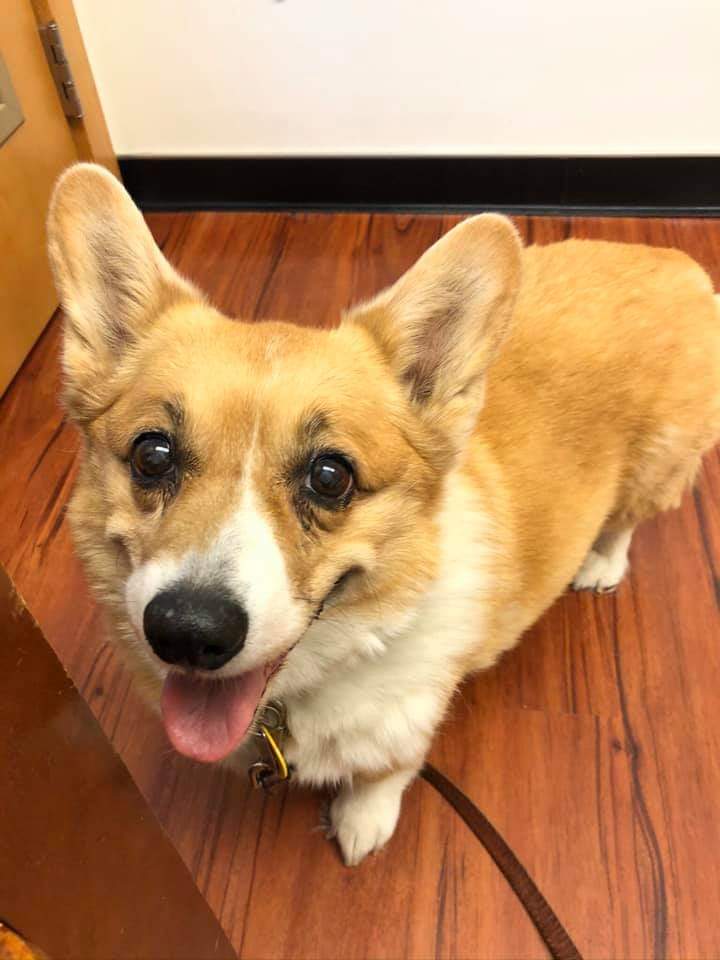 Chelsea has completely mastered the Corgi mind meld after 13 years of practice. Resistance is futile, friends.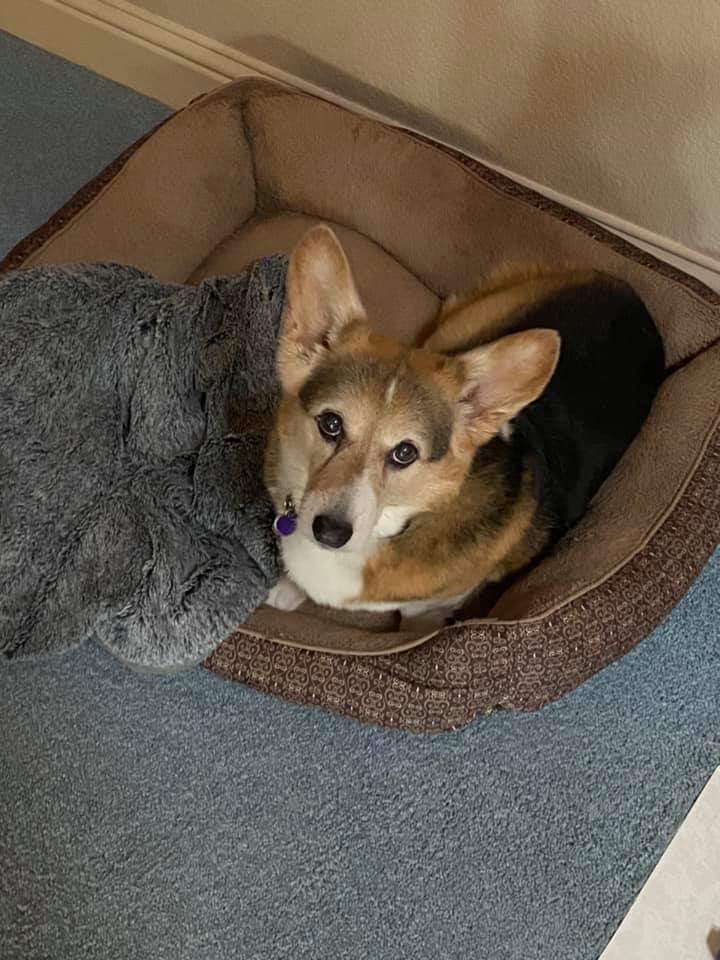 Lovely Laney doesn't get around quite as well as she used to, but at 13 she has her family well trained. Their "sweetest dog ever" joined them six years ago when she needed re-homing.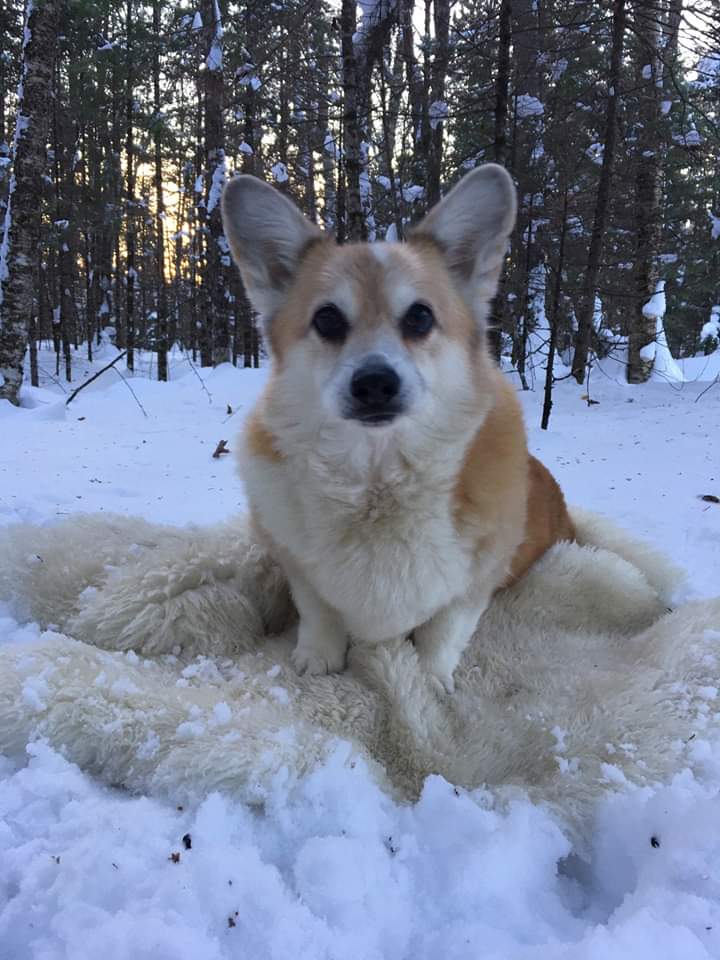 Finn is still plenty fly at 13. Those ears!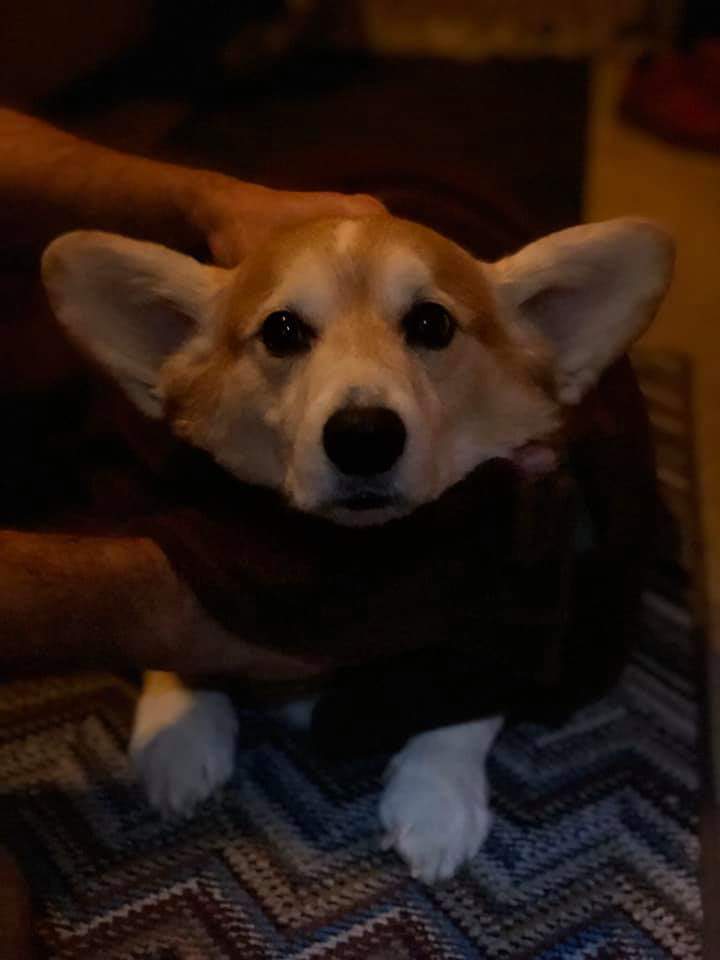 Rufus is 10 but wants to be just like baby Yoda. A guy's gotta have goals.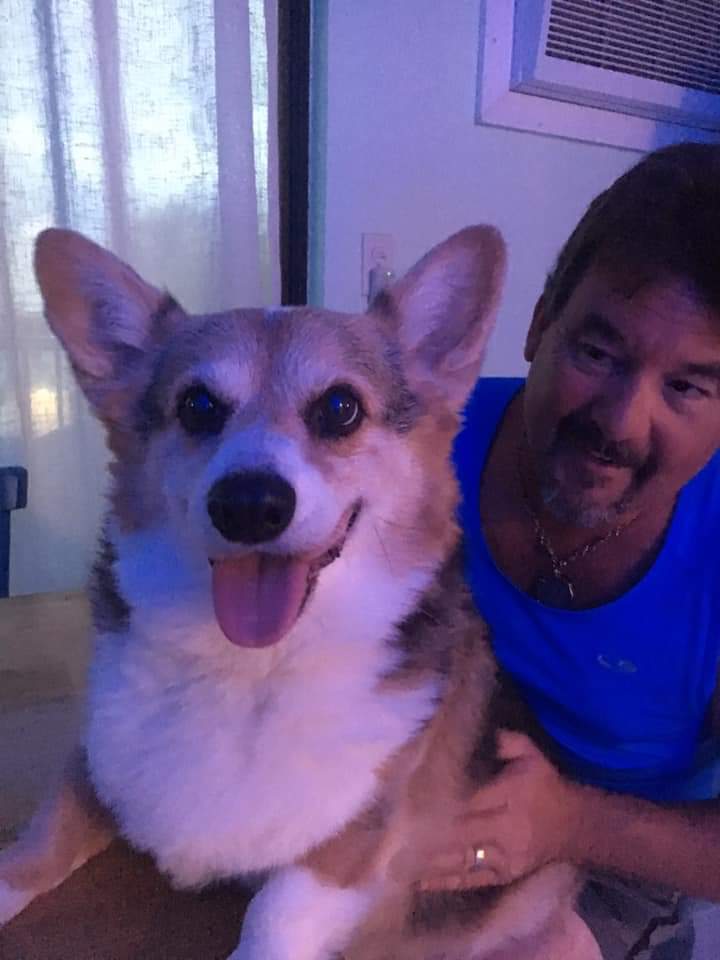 Who's a happy dog? Senior smiler Tucker, 12 years young.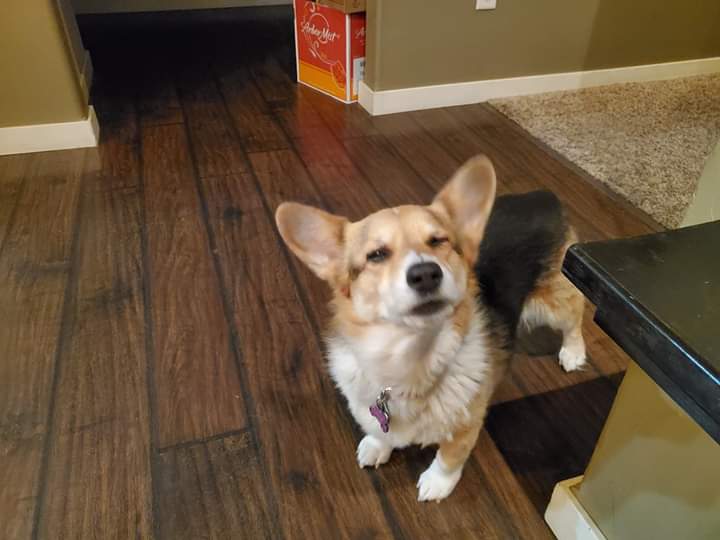 Frisky Penny is still very active at 9, despite a recent knee surgery. And a non stop talker who Never. Ever. Shuts up. Her family wouldn't have her any other way (except on early Sunday mornings).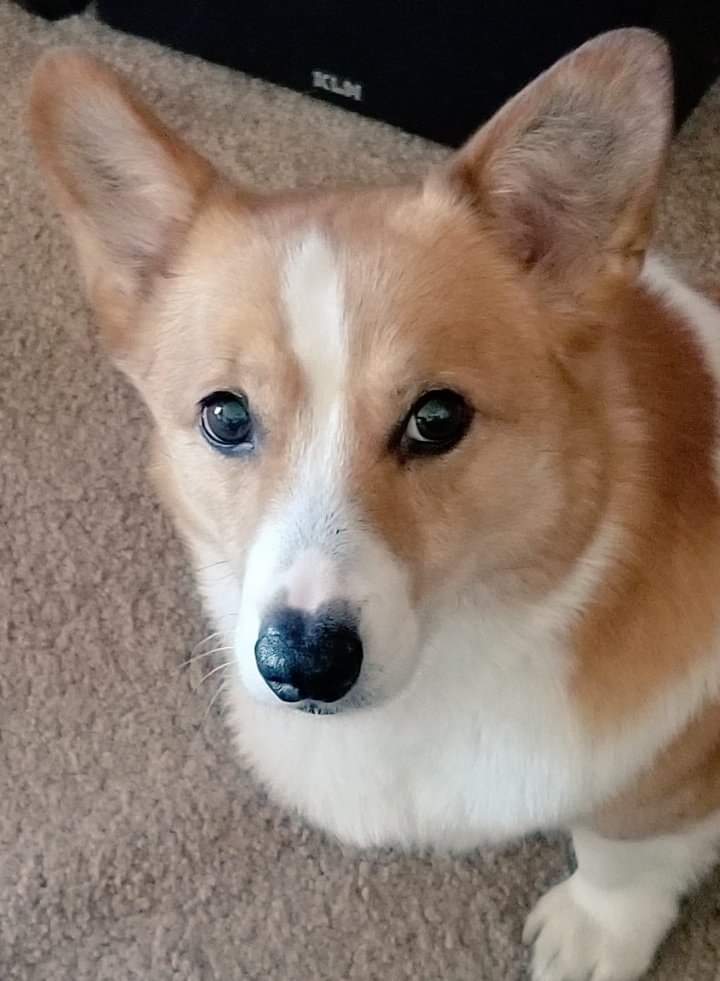 Eat your heart out, George Clooney. Class act and major league looker Casey hit 12 last November.
Fancy footin', foxy-faced Bonbon turns 13 in March.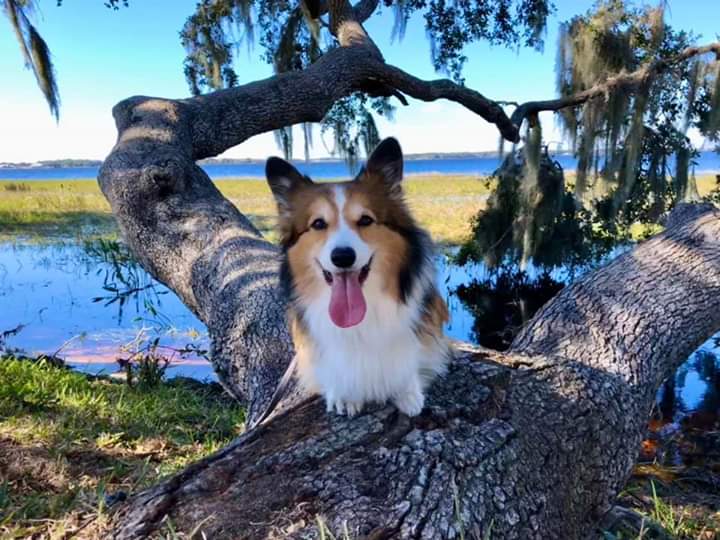 Can you believe Casey is 12? Life is good!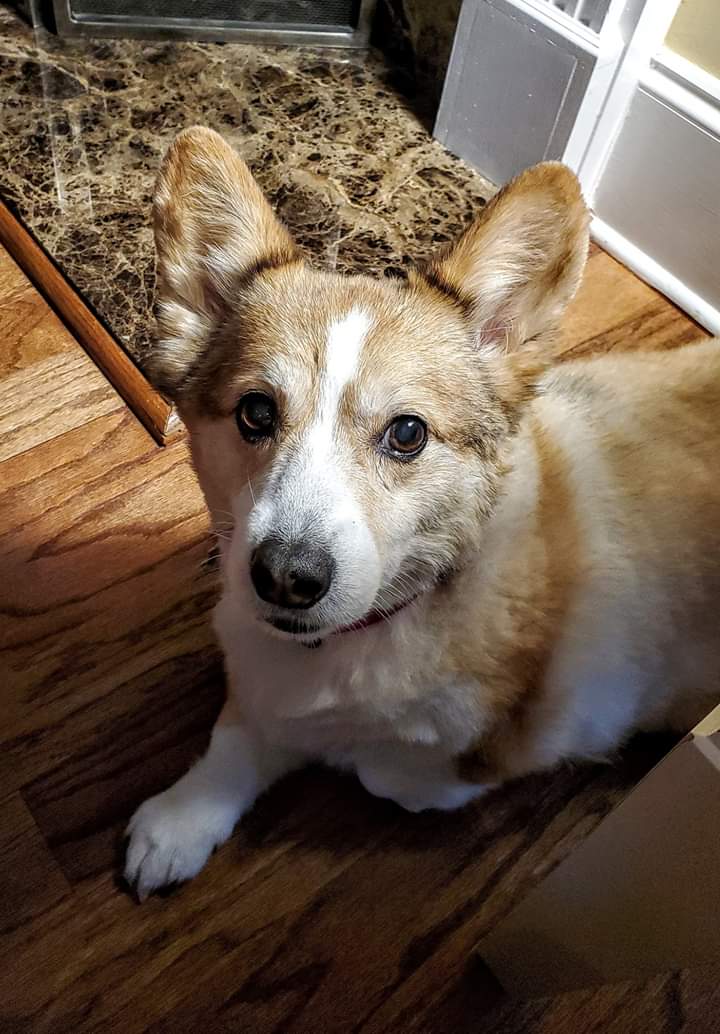 At 13, Lucy is in full possession of her powers of Corgi persuasion. And that there face is as kissable as they come.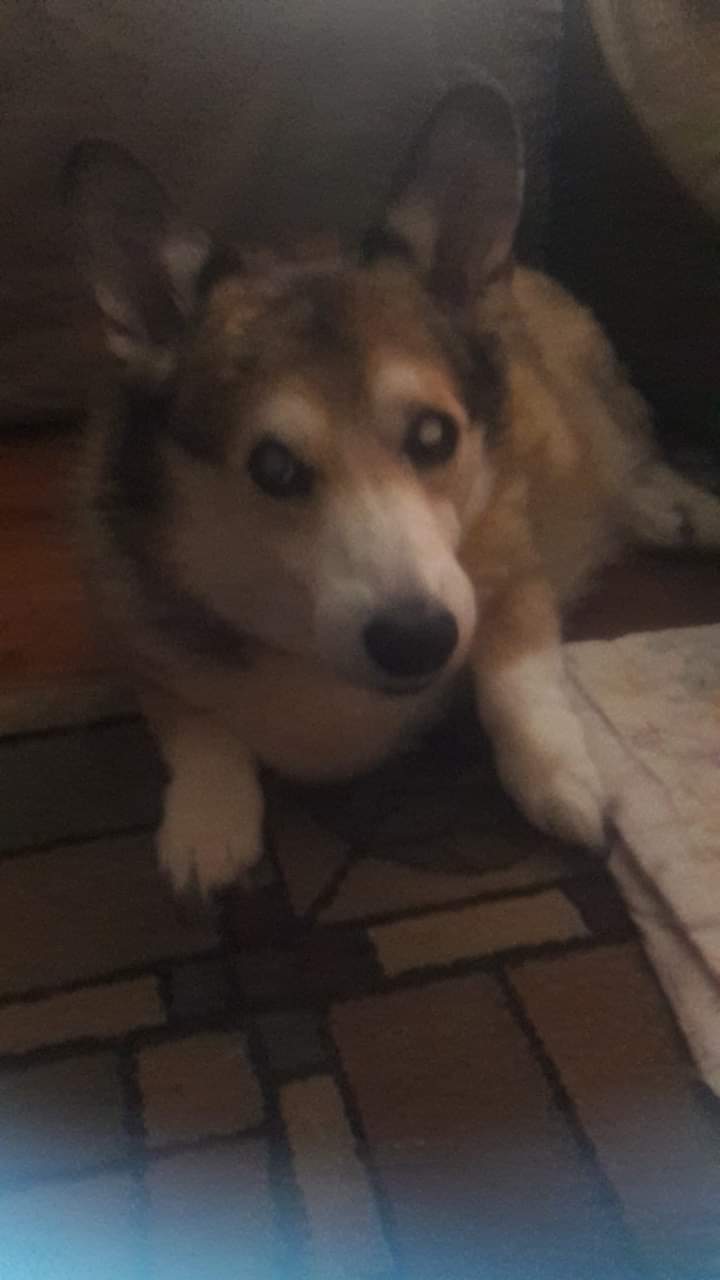 Lil' ol' man Tsula will celebrate his big 13 in April. That beautiful snout needs some smoochin'.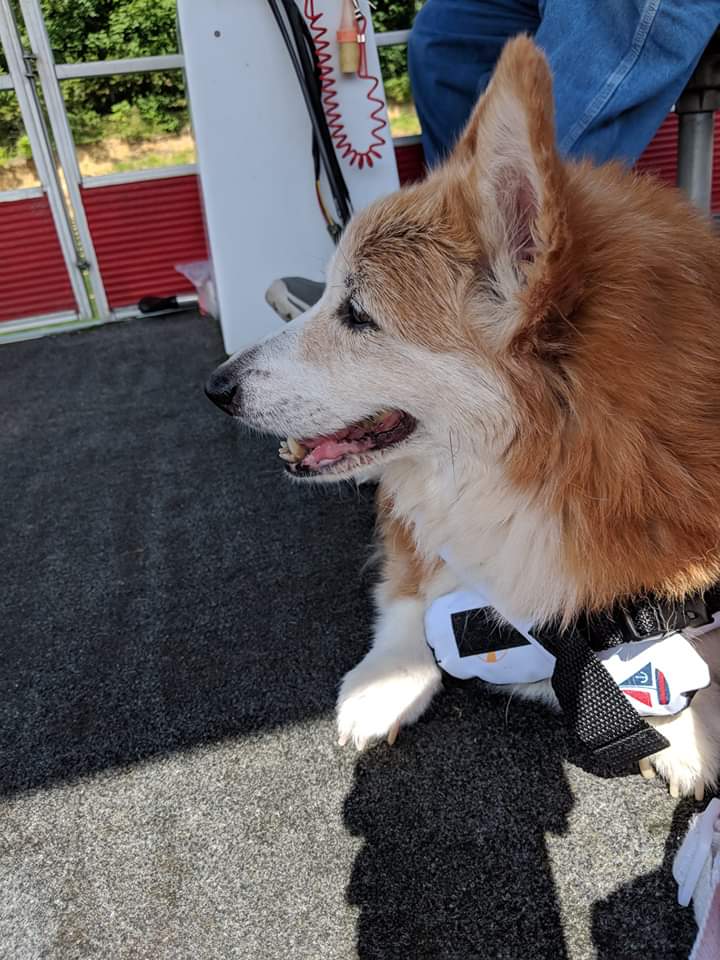 Retired at 15, radiant Allis enjoys boating in her golden years.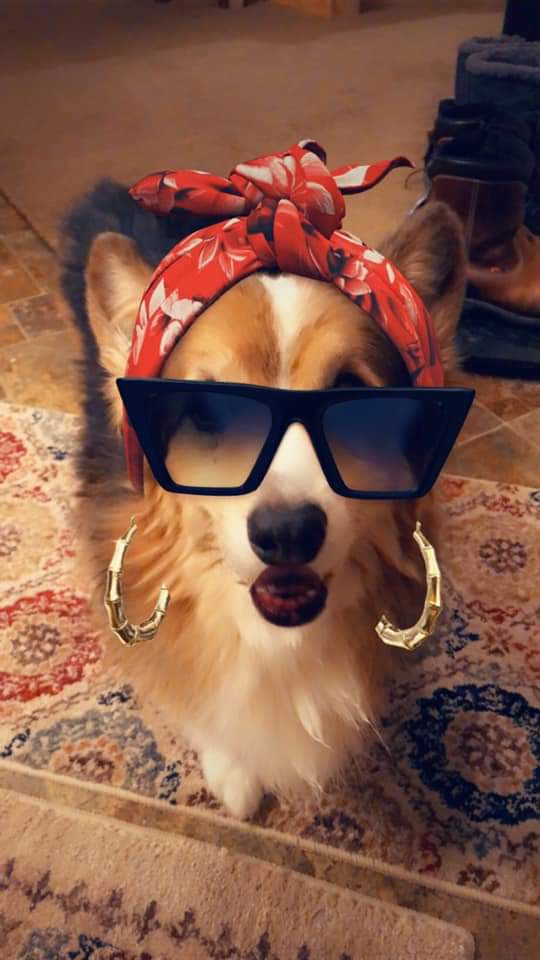 The party starts when Boomie enters a room. She's spectacular at 14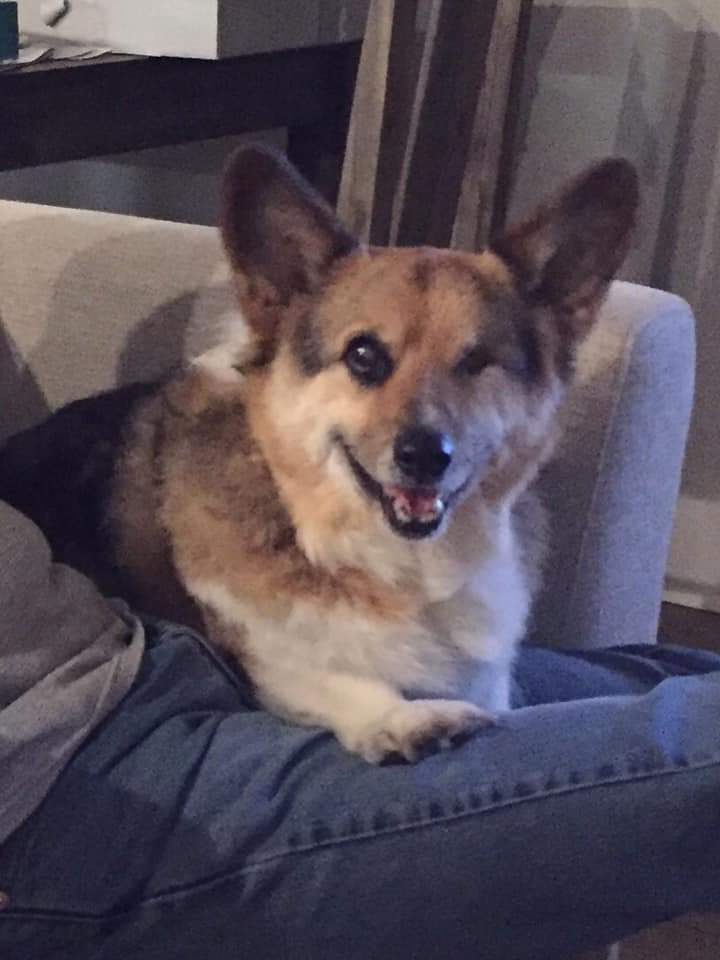 Corbu at 15, obviously a dog of mystery and mischief.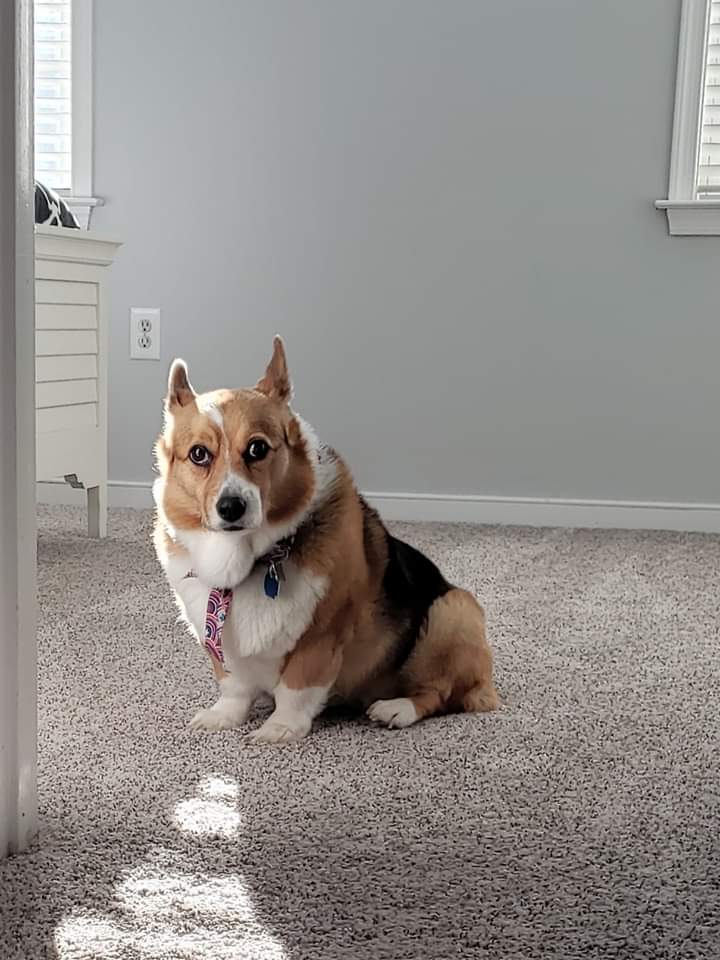 Eleven year old Ollie's best "blue steel" face. Enigmatic.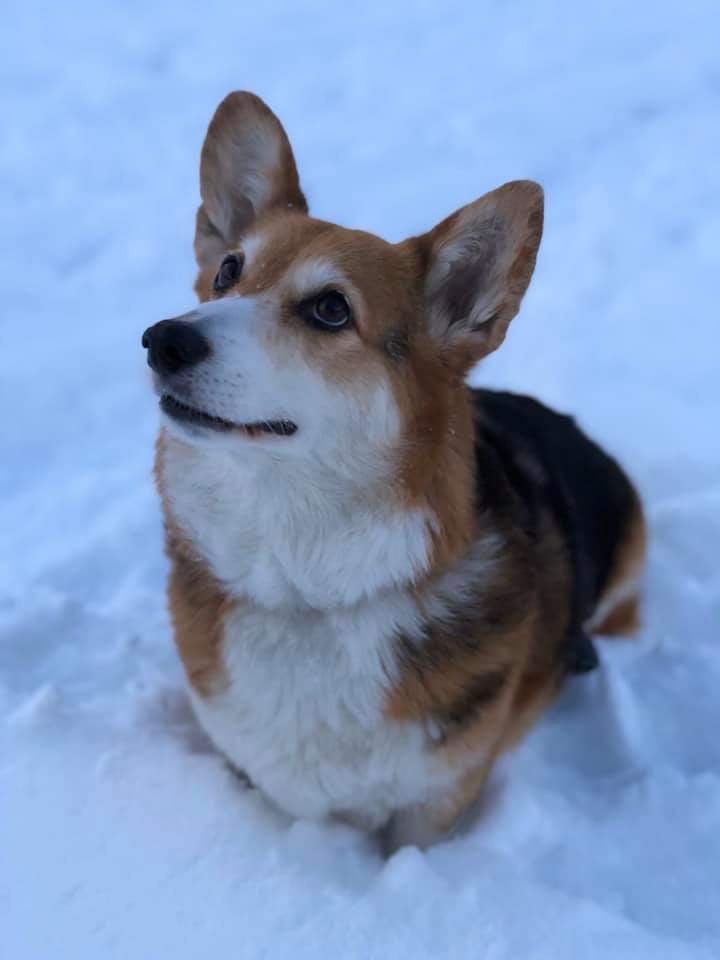 Bobby's barely a senior at 7. Do you think he knows just how handsome he is?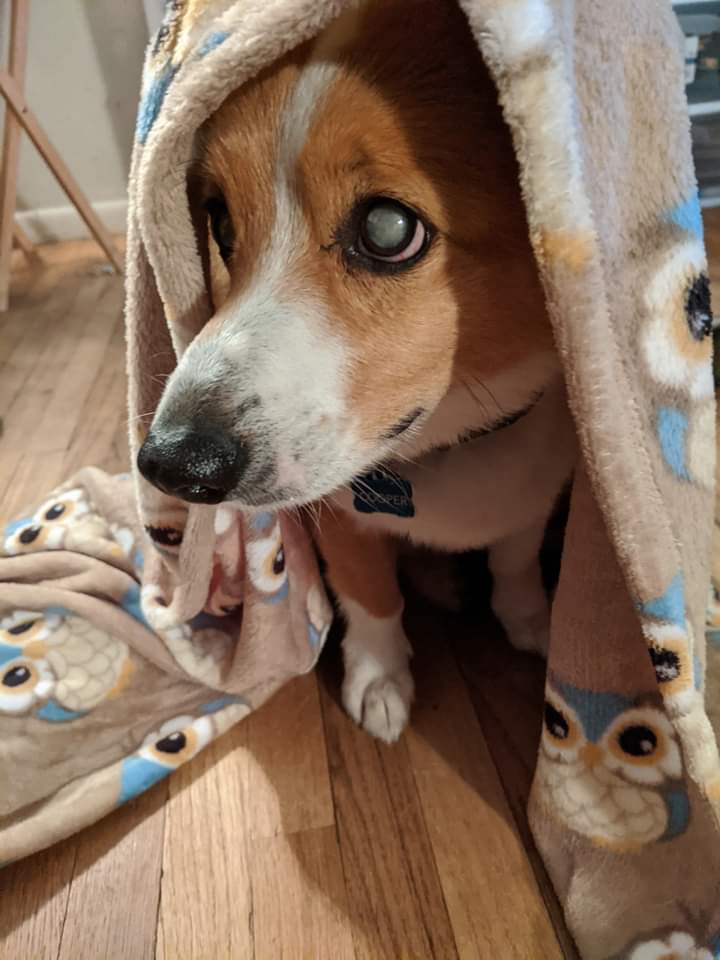 Here's Mr. Cooper in all his 11 year old arthritic, blind, diabetic glory doing his best Obi Wan impression.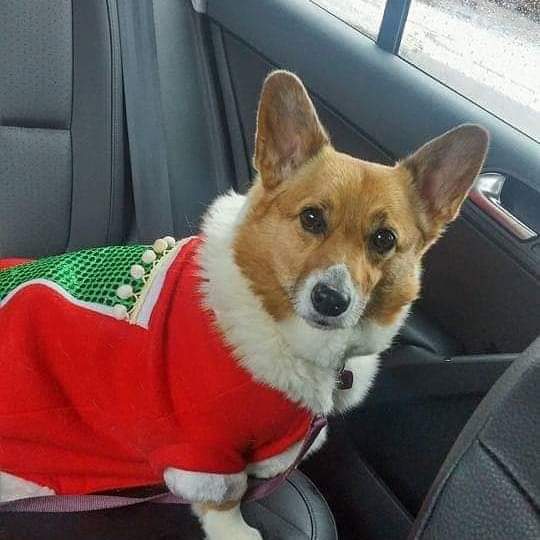 Ms. Sassy is a cutie patootie of 10. Nice threads, bright eyes!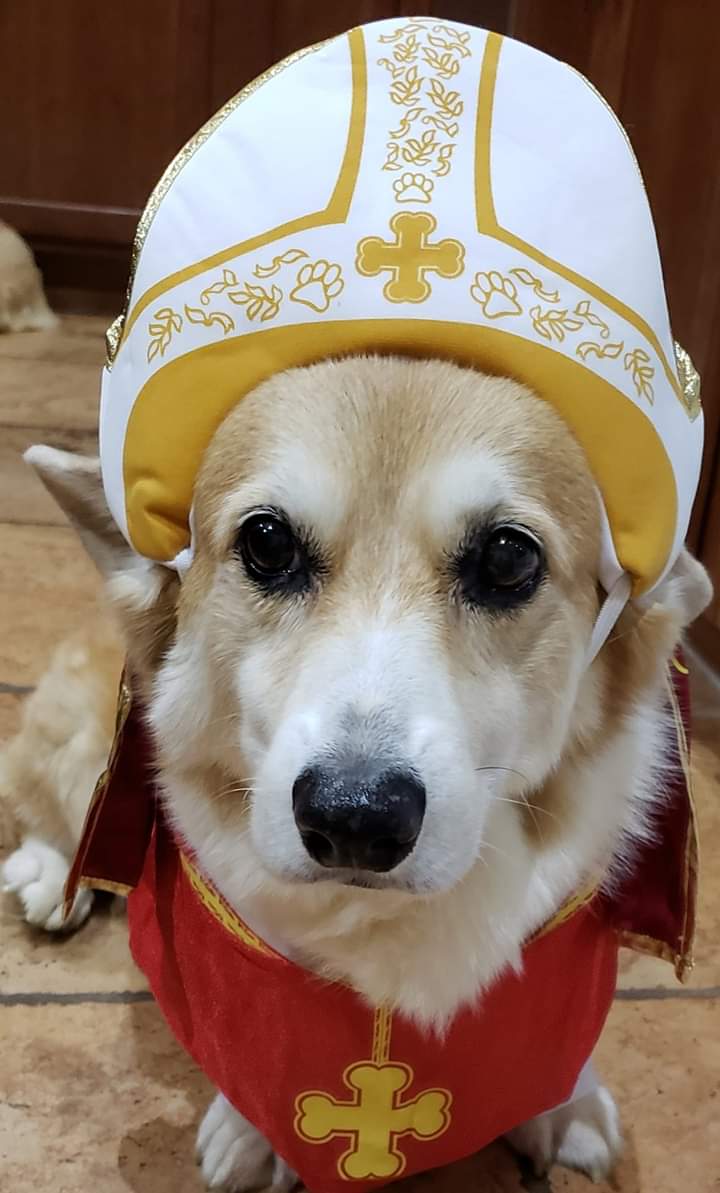 Merlin Honey Child. Quite young for a Pope at 13, but he's got some grand ideas under that papal topper.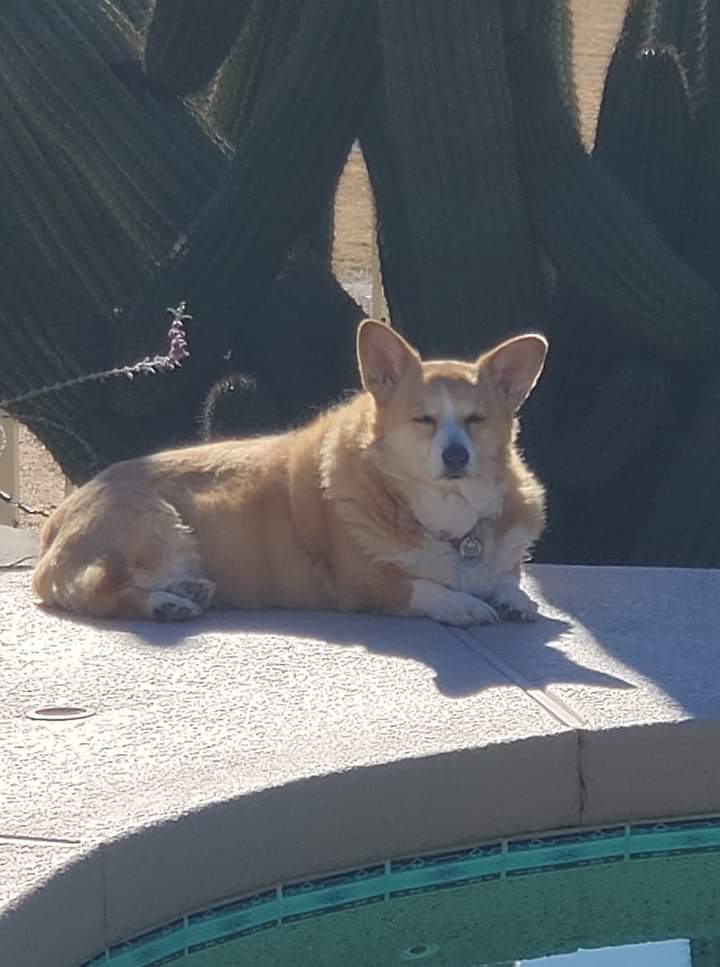 Sun seeker Ruby relaxes poolside. At 12, this quixotic beauty still charms and disarms.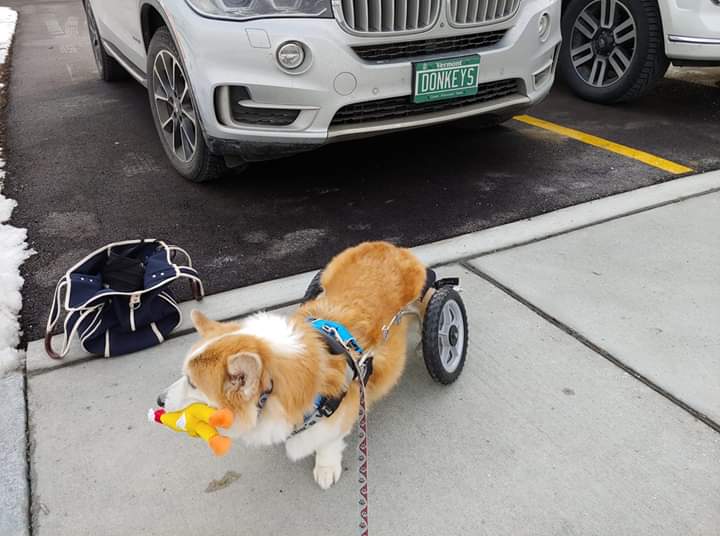 You'd never quess speed racer/squeaky toy afficianado Fergus is 12. Slowing down just ain't this Vermonter's style.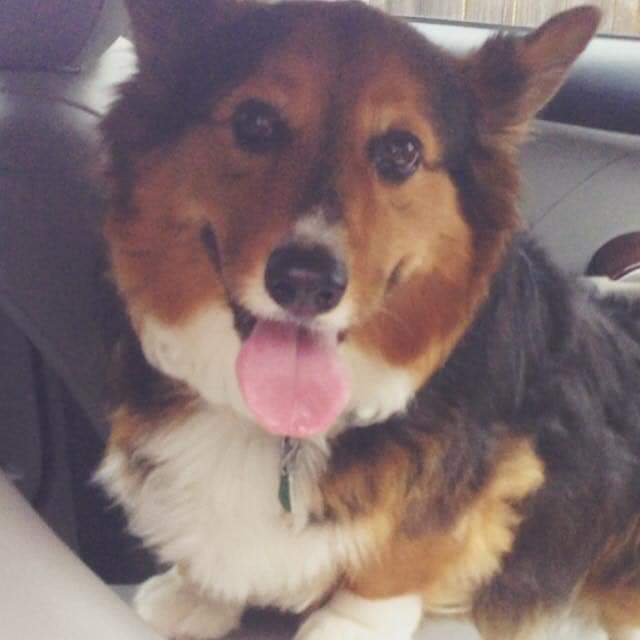 Well heeelllooooooo Shepp! Still got that puppy grin going strong at 10.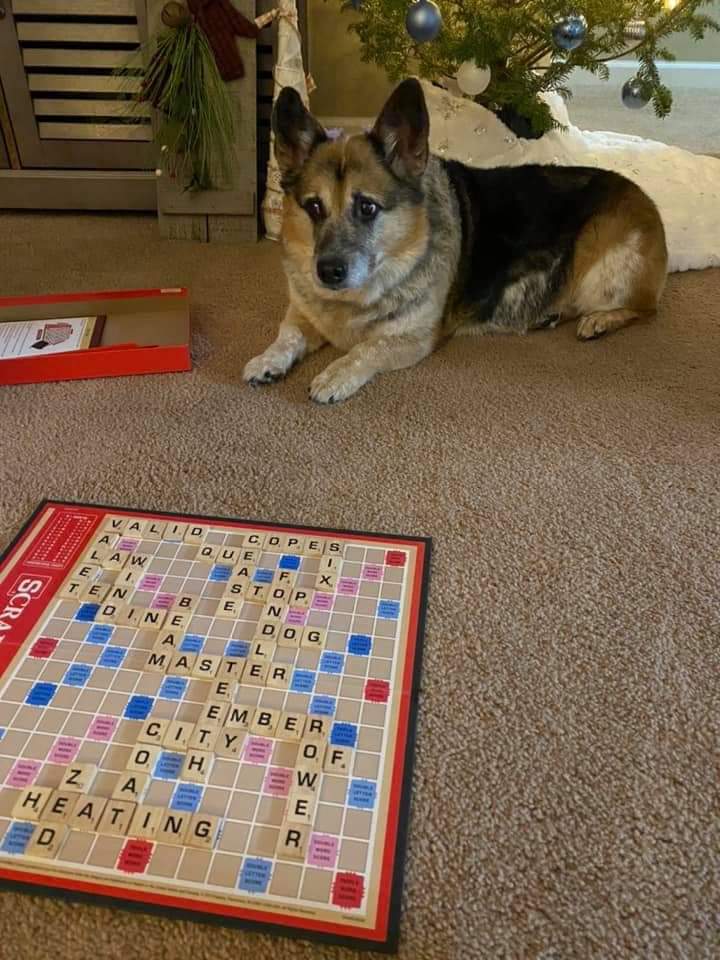 Now 14, clever Chloe sometimes dabbles with Scrabble. A dog with a dictionary can be a dangerous thing!
Oh be still, my beating heart. Eddie Spaghetti is so fine at a suave-a-licious 10.
Ten year old London is Dad's little sidekick. Portable sunshine!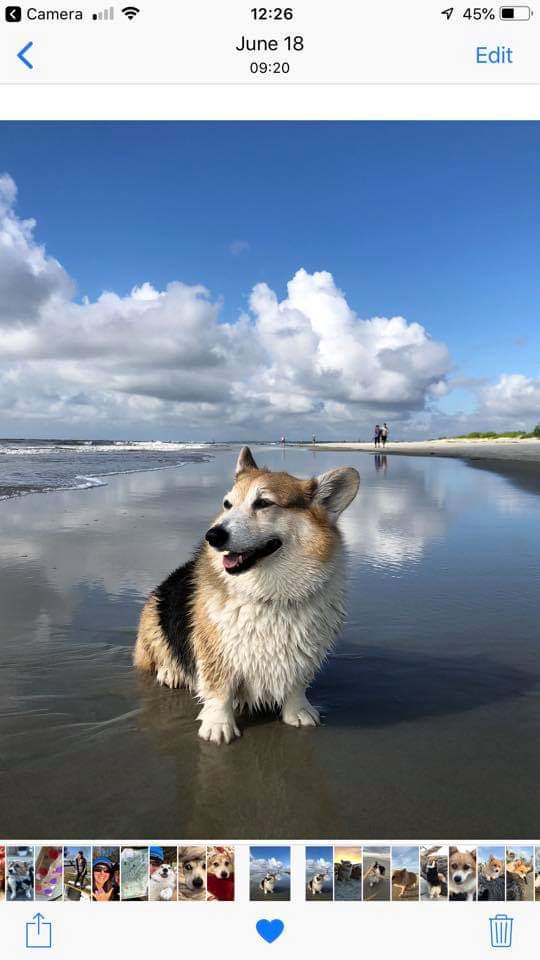 The magnificent and ageless Watts of AdvenureCorgis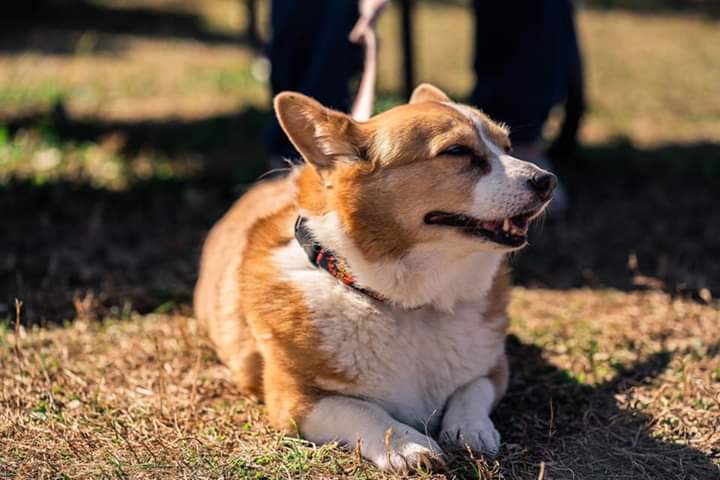 Wrigley's got a solar superpowered smile and 10 years of making Corgi magic.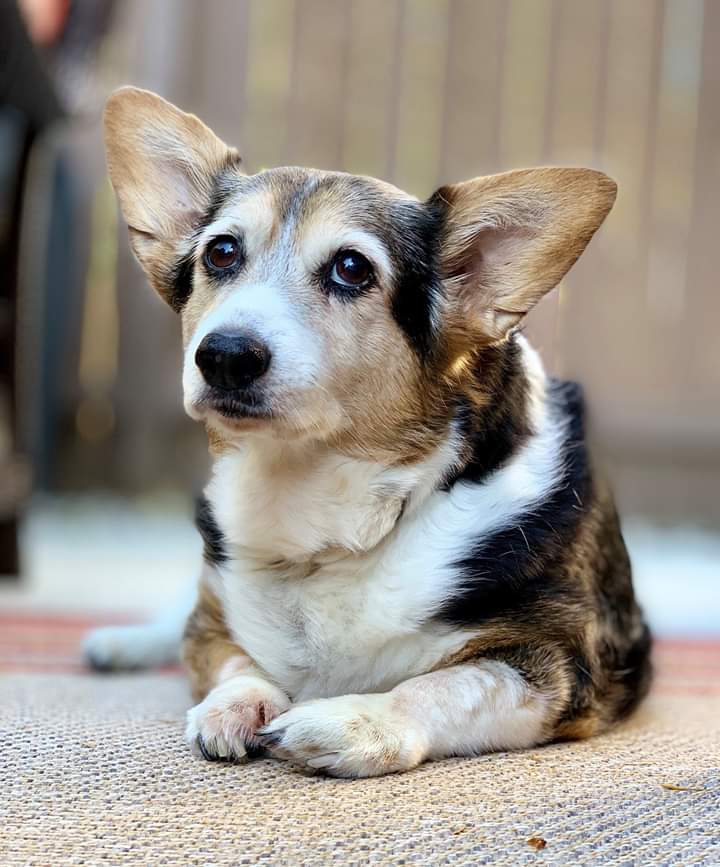 Dewy-eyed Maggie Snickerdoodle turns 14 this month, but a lady never mentions her age.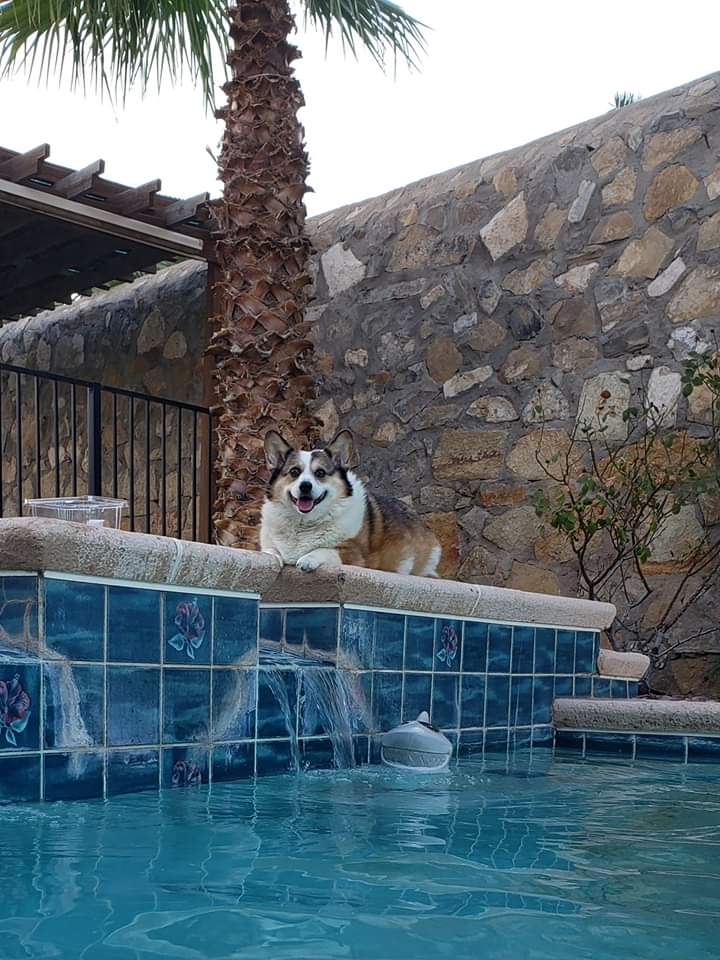 Pochi is nearly 11 and has outlived her initial diagnoses by 3 years. She battles lupus. Corgi On strong, Pochi!
Last but not least is Albee, who is so dang photogenic I couldn't pick just one photo.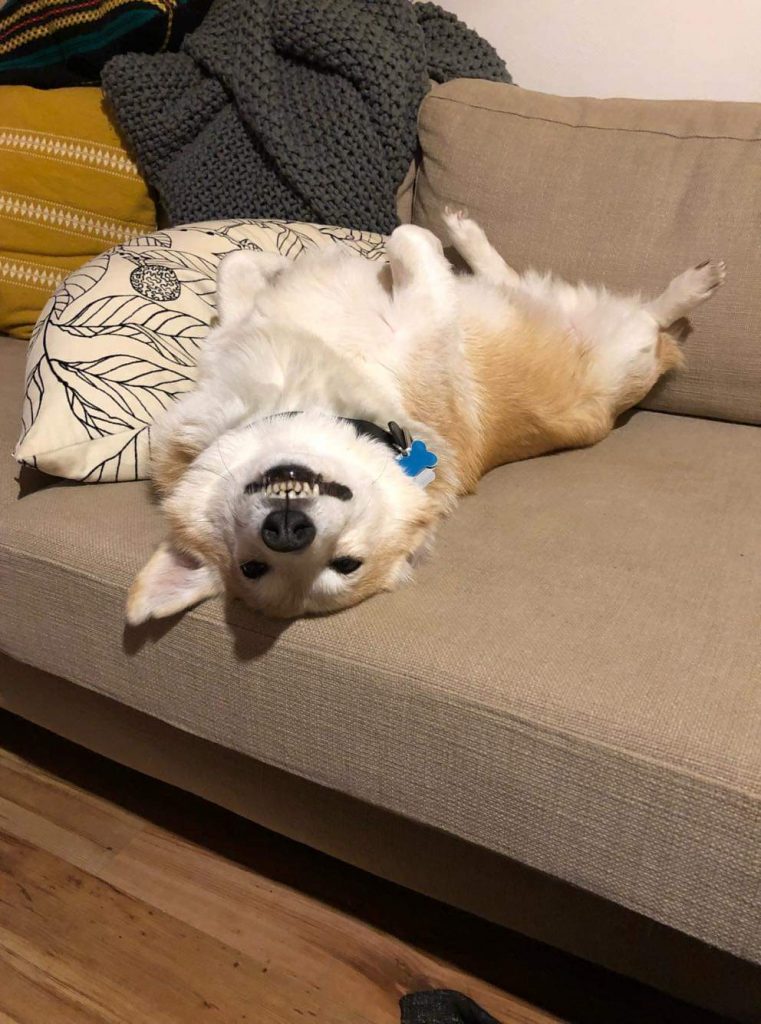 This 12(ish) year old rescue boy just got his surgeon's thumbs up after TPLO surgery in November.
Adopted in Ohio in 2012, Albee moved with his mom Samantha to Germany a year later and has become a well traveled pooch.
The outdoor photos are from a trip to Wales last year.
They didn't make it to Pembroke, but it was fun all the same. Albee's a fan of naps …
… and big goofy grins.
Meet more Corgis (and some nice people) every day at The Daily Corgi Facebook page. See ya there!
If you liked this post, check out these!