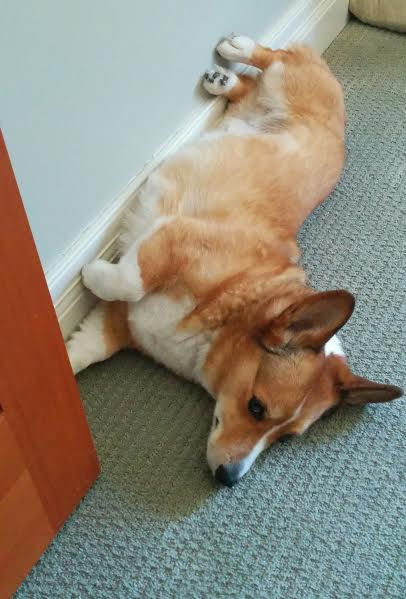 Lying down, Corki is the height of one baseboard — plus an inch or two for toe room. Now with bonus doorstop action!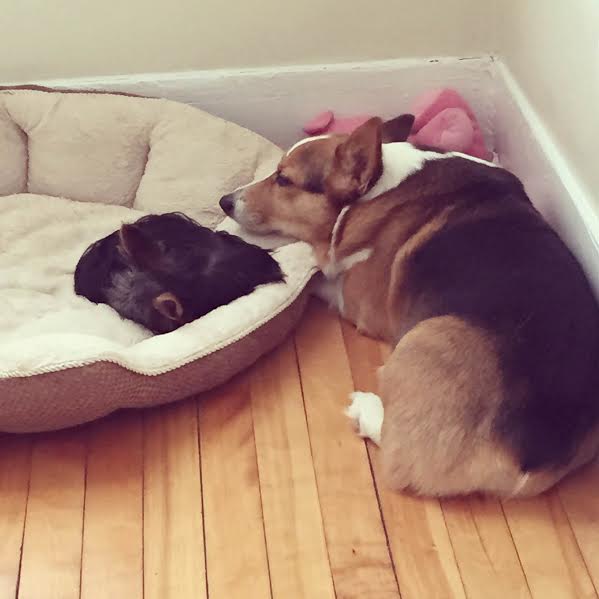 Roger lets his Yorkie buddy have the bed …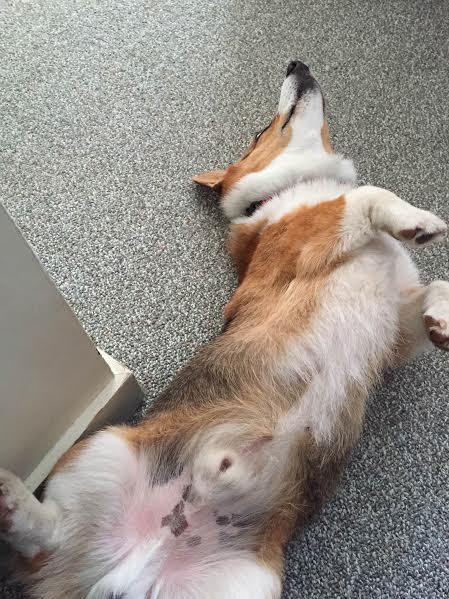 … but sometimes he can't resist the old "holding the wall up" trick. Because Corgis … always so helpful!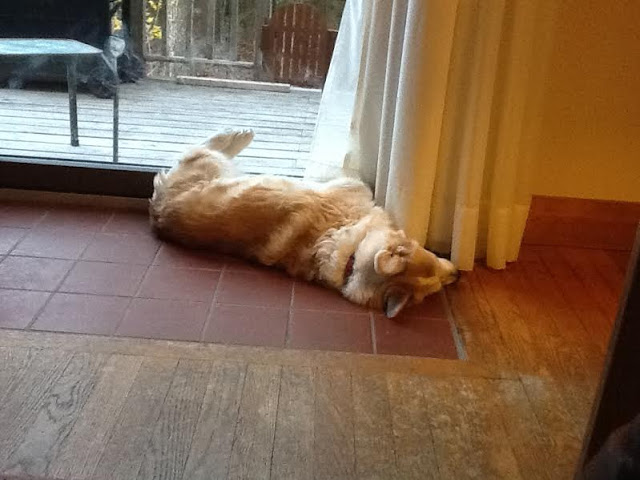 Amber. Wall, window, what's the difference? Feet in the air, just don't care!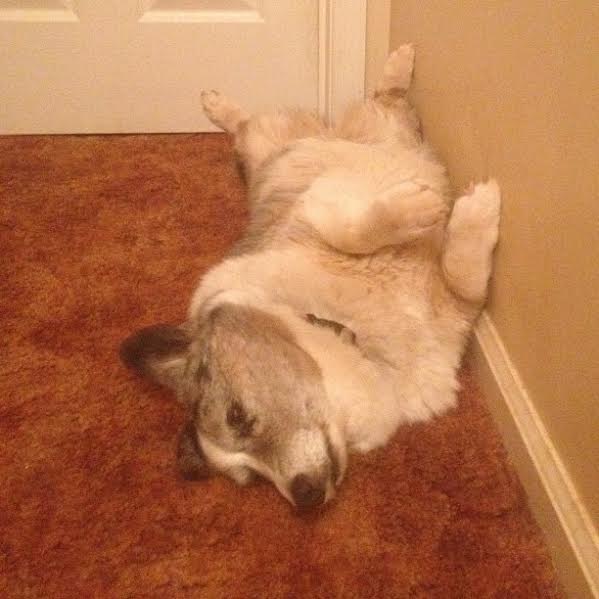 No one shall enter or exit the premises without Phoebe's approval. Just try and get by those ears.
Noodles, looking especially noodly. Note the crossed back paws. Fine form!
Devon. Imitating a popover pastry.
Lily's corner. Don't even think about horning in on it.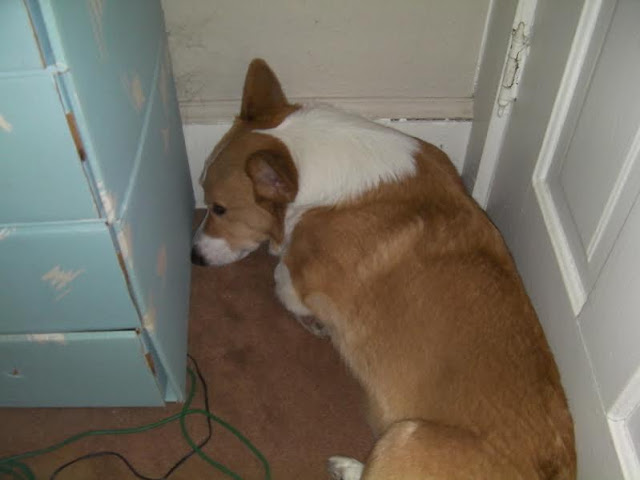 Nobody puts Frankee in the corner. Except Frankee.
Supervising the sofa and the ball. In his sleep. Impressive form, Tucker!
Zaha never gave up on her dream of skating in the Ice Capades.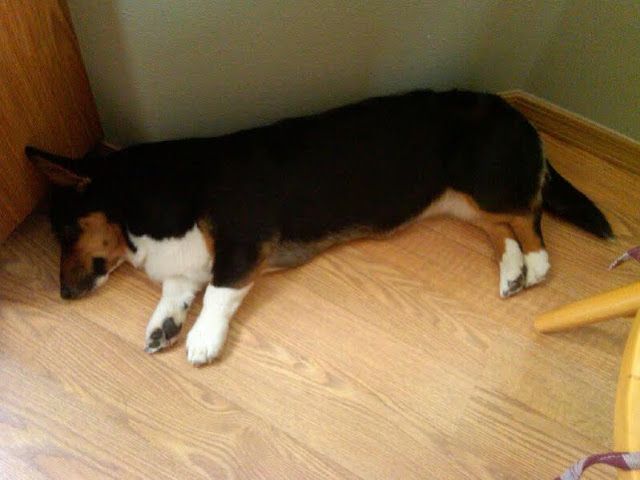 Miss Rayne Day: cutest doorstop ever.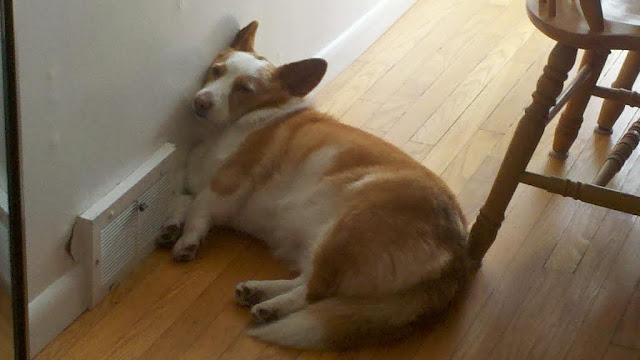 First dibs on the heat! Arya knows how to stay Corgi-comfy.
More Corgis n' walls next week on the blog!
Happy Friday, all.
If you liked this post, check out these!