Today's post comes to us courtesy of Caryl, proud Corgi Mum to Hunter, Pippin and Montana. These three banditos are also known collectively as Noms Chompski.
Hello my friends. It's Caryl, the keeper of Llyr's Fire. As many of The Daily Corgi's readers know, each year, on the summer solstice, I dedicate my solstice fire, Llyr's Fire, in remembrance of a dear friend's very special Corgi, Llyr.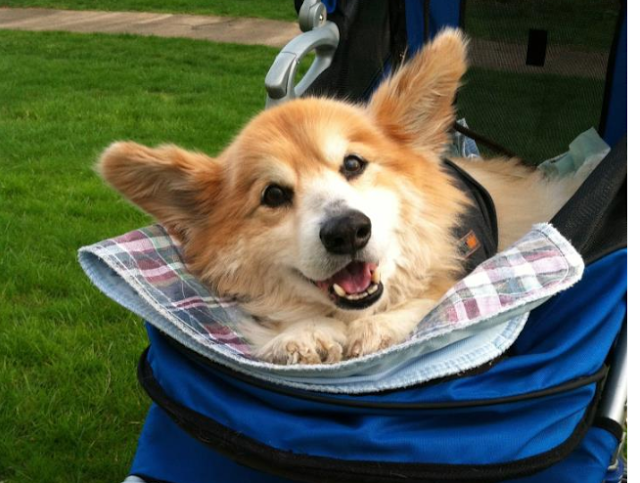 The first Llyr's Fire came into being in 2012 as my attempt to comfort Amy D. as she helped Llyr, her beloved Pembroke Welsh Corgi, cross the Bridge after a long battle with Degenerative Myelopathy (DM). Read more about Llyr and Amy at their 2011 Daily Corgi post.
What I thought would be a small event has grown to encompass so many hearts and beloved ones.
This will be the fourth annual Llyr's Fire. There are several thousand names on the list now. Ones who left us too soon, both two- and four-footed. No name, once given to me, ever falls off; the list just grows.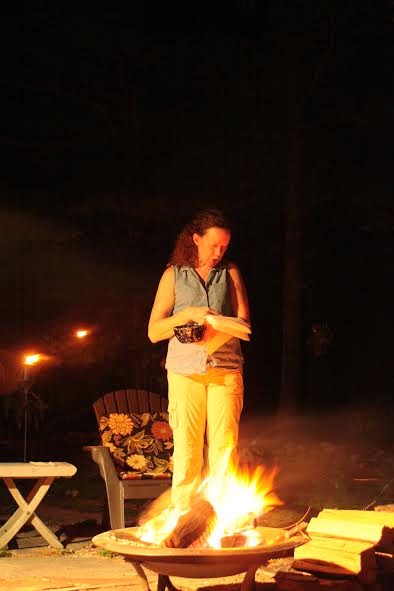 On the evening of the June 21, 2015, I will speak each name, then the name of the person(s) left behind, and burn a sage leaf in the fire for each of the departed. The smoke from the sage will carry the names to the Bridge. My husband and Corgis will be there to listen.
You see, I believe that if one speaks a name and one is there to listen, none are forgotten.
Each of you is welcome to join me on Sunday, June 21. Light a fire, light a candle, light the candle in your heart. I will publish my list of names on the Llyr's Fire Facebook page the evening of the 21st. If you have a name or names you would like me to add, please go to the Llyr's Fire page and tell me there.
With Llyr's Fire, we come together to grieve our loss and celebrate the joy we've known. There, we light a single flame of remembered joy that pushes back the darkness of our grief and loss.
And together, we remember…
Each year, artist Vanessa Keys paints a new picture that represents the spirit of Llyr's Fire for me. And each year she captures what is in my heart. The image above is the 2015 painting. If you would like a print, you can order it through her on-line store HERE.
Thank you.
If you liked this post, check out these!