Back in April, Corgi Connection of Kansas was called to rescue a stray Corgi from a very small town in Central Kansas.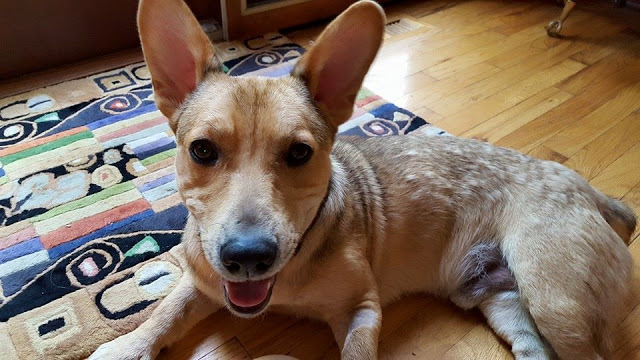 "Scooter" received treatment for several worms (not heartworm, thankfully!) along with a bad case of demodectic mange. Demodectic mange is an immune system response that causes mites to attack the hair follicles. It is not contagious, but it sure looks painful!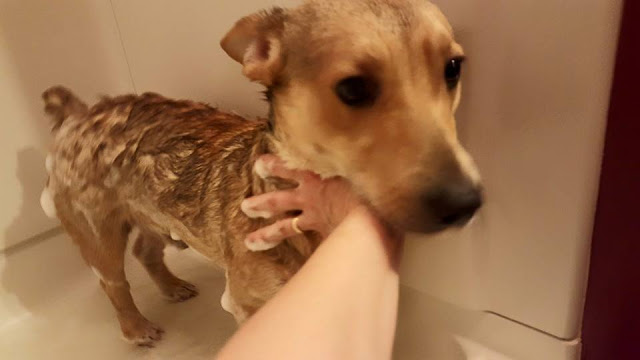 Scooter was placed in foster care with Gisela, who nursed him back to health with a medication regimen and twice-weekly medicated baths. And taught him some manners, including staying off the furniture. Did I mention yet that Scooter's about a year old and a very busy guy?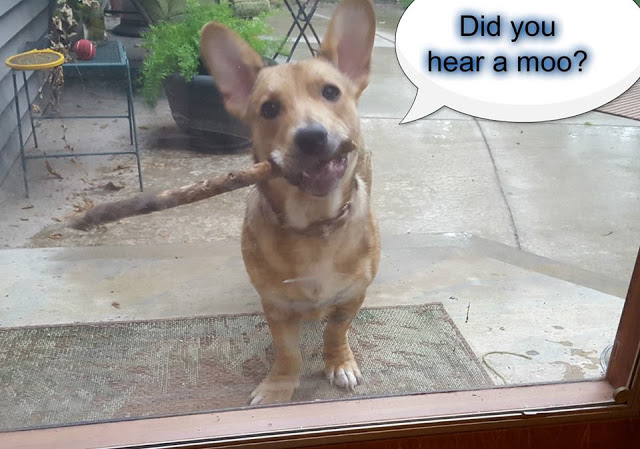 Scooter may not realize his luck, but Jeanette at Corgi Connection matched him up with the infamous, "House of Pants." The House of Pants is so named for their goofy, but endearing "pants" language.
You may have heard of Benny and Biggie Corgipants. Having lost Biggie last Fall and Benny in March, Bill and Peggy aka Mama Bossypants and Daddy Marshmellowpants, decided it was just too lonely without a Corgi in the house.
Still grieving, Mama Bossypants cried the entire 45 minute drive to pick up Scooter, saying she didn't want another dog, she just wanted her Benny back. Scooter was sure cute, but not quite 100% Corgi, although you can't deny those ears. Mama wasn't so sure.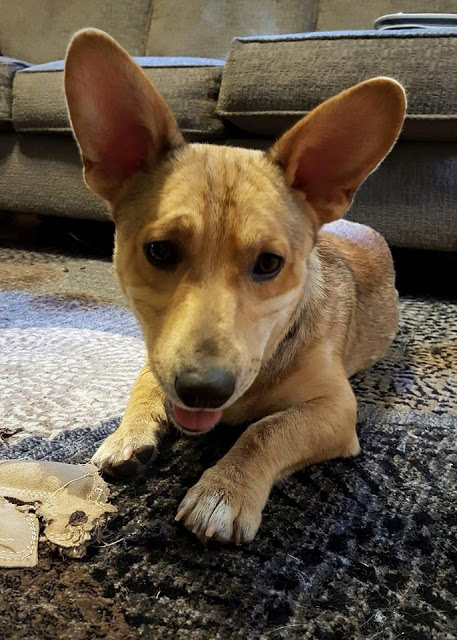 Jeanette at CCK has a magical gift for matching Corgis to people and she just had a feeling The House of Pants was where Scooter needed to be. What Jeanette should have said is, "HOUSE OF PANTS: ARE YOU READY TO ROCK?!"
That cute guy with the major Corgi ears and the not-quite Corgi head is definitely ROCKING The House of Pants. There is no time for Mama Bossypants and Daddy Marshmellowpants to be sad, there is only Scooter-Nado.
The House of Pants was quickly Scooter-proofed as this guy likes to CHEW. A new line item has been added to H of P budget: Scooter toys and chews.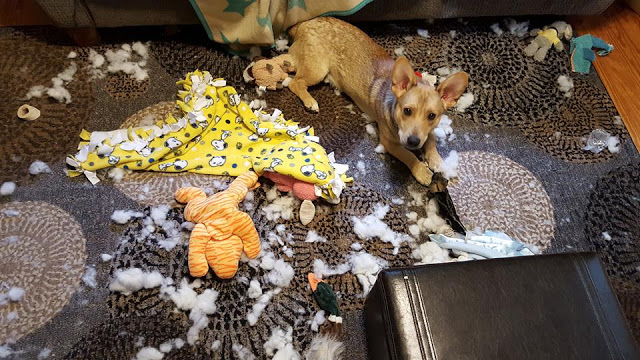 Squeaky toys desqueaked in seconds. Cardboard boxes in minutes. Tennis balls and basketballs skinned while you wait. Stuffing removed with precision by Dr. Scooter Gutempants. But even though Scooter Roo plays hard, he naps hard and mostly he loves hard.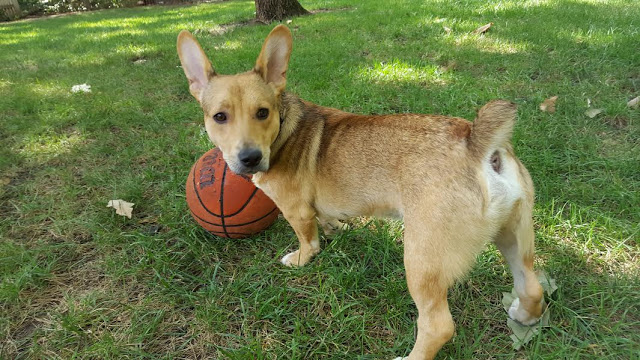 He snuggles, he hugs and he kisses. Good thing too, it's hard to stay mad about cleaning up stuffing when you're getting love and kisses. And smart! That guy learns tricks in minutes. That's where the knowing when to turn on the charm comes in.
Oh, and the rule about the furniture … well, the House of Pants occupants are known for their love of ROCK!
The rule about the furniture, well, that didn't last. But the love at The House of Pants? That goes on. With Benny and Biggie Corgipants watching over him, Scooter can rest securely, dreaming about his next toy conquest.
Thanks to Scooter's Mom Peggy for today's post!
If you liked this post, check out these!