Meet Hamilton. He's nowhere near as serious as he looks!
This dashing fellow answers to Hammy, Ham, Hambone, Ham and Cheese … it's only Hamilton when he's in trouble.
(And Corgis never get into trouble, now do they?)
Hammy makes the occasional guest appearance on his Mom's blog
Elle's New England Kitchen
, among the many fabulous recipes and photos of dangerously mouthwatering meals.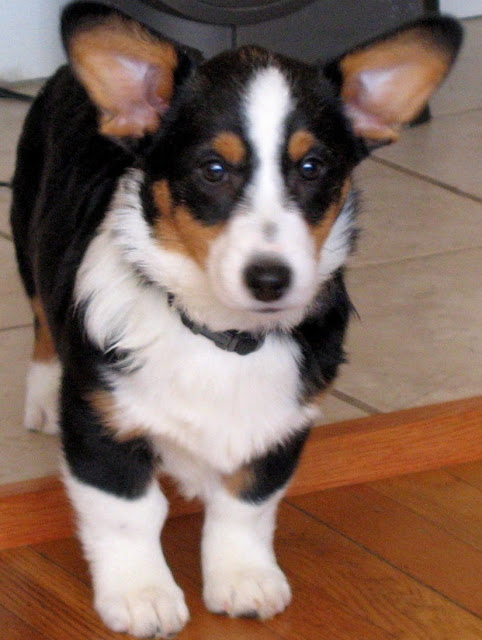 "We got Hammy about six years ago when he was four months old" writes Elle. "He's a huge, snuggly, hairy bozo. With a personality complex."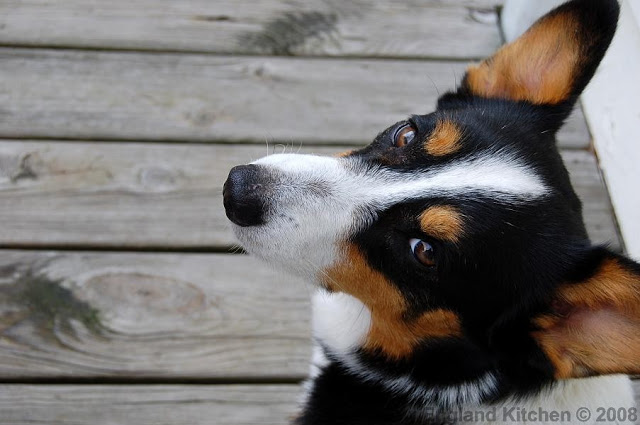 "You may call me Sir Hamilton."
"Lord Hamilton."
"Your Highness Hamilton."
"General Hamilton."
"Colonel Hamilton" …
Though I prefer "Admiral Hamilton."
"We got Phoebe (Pheebs) a few months later. She was just a baby and Hammy was smitten. He did all of his best tricks to show off, but she wasn't impressed."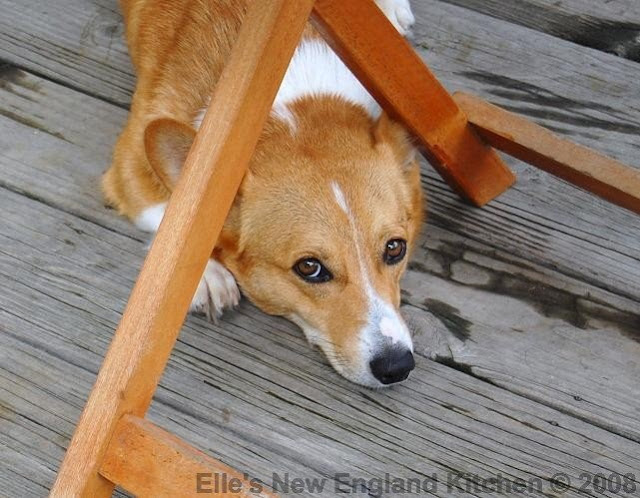 She was also immediately in charge of him and his life!
"A couple of years later, we let them have puppies. Just the one time, though. Phoebe had six and we kept two girls — Roxy and Tolee (sounds like Toe-lee)."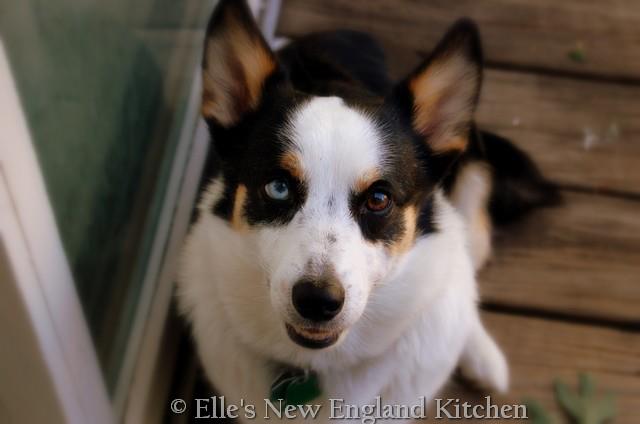 Tolee
"They like to beat the crap out of each other, then take long naps together."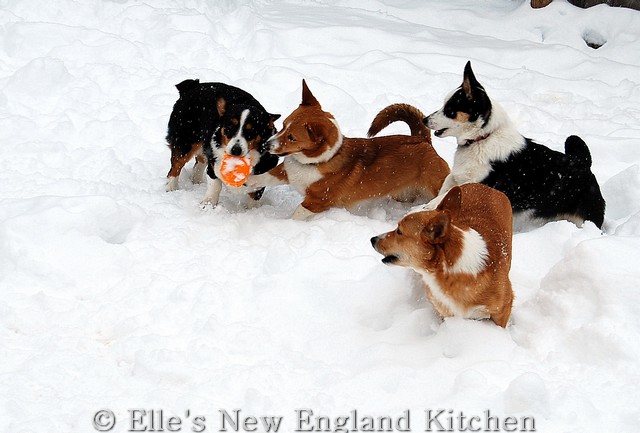 The family.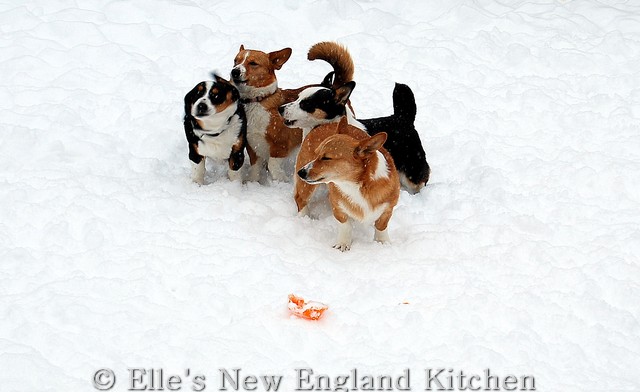 "It's noisy with four Corgis, but I wouldn't have it any other way. They're good, sweet little dogs and they love everyone."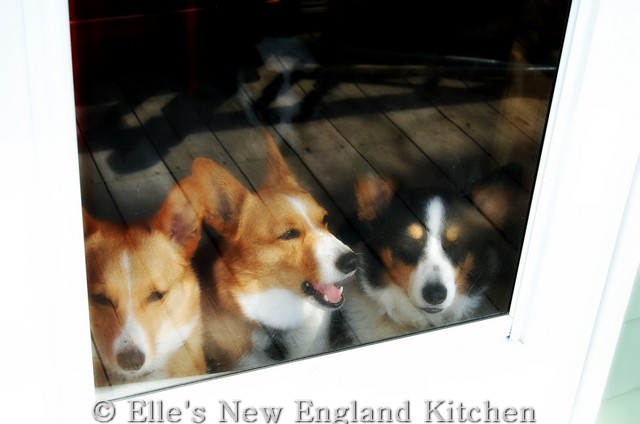 Corgi On kiddos!
This post first appeared on the blog on 5/24/2013.
If you liked this post, check out these!