Hello there, Sweeties! Pour yourself a cup of tea or coffee and let's get to know each other, shall we?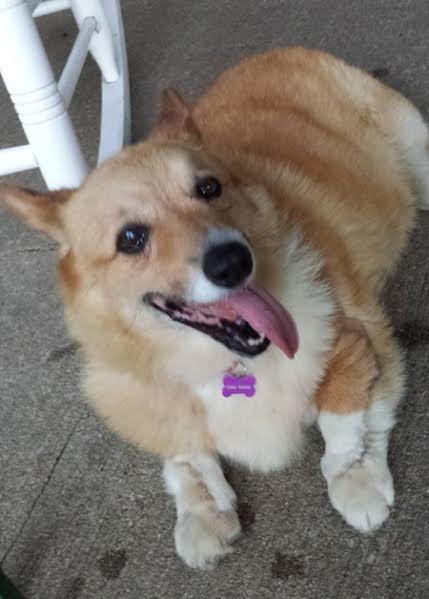 My name is Bonnie. I am a Corgi and no, I don't know how old I am. Let's just say that I am bit older than my teeth – of course, at this point, I only have a few teeth left so I'm not sure if that description is very helpful.
So, can you believe this summer? Living here in Kansas reminds me of a song by Ella Fitzgerald. She so brilliantly captured my strong opinion about summer and heat …
It's too darn hot,
It's too darn hot.
I'd like to sup with my baby tonight,
Refill the cup with my baby tonight.
I'd like to sup with my baby tonight,
Refill the cup with my baby tonight,
But I ain't up to my baby tonight,
'Cause it's too darn hot.
Wait! What?
I never really listened to the whole verse!
Not up to sup? Not up for a refill? Not up to coo (I think that means cuddle)? Forget that! No matter what the temperature I am always up to sup and coo!
Why, that is just … crazy talk!
Maybe I am better off referencing that classic Noel Coward song about "only mad dogs and Englishmen go out in the mid-day sun." Ha! Agreed! Mad indeed!
I'll pass on the sunny walkies, thanks anyway.
Rather than walkies, there is nothing better on a hot day than to flop down on the air-conditioning grate and lose yourself in one of the classics. Black and white, colorized, you will find me easy to please. Remember Rosalind Russell in Auntie Mame? Hoot! Inspired!
"Life's a banquet and most poor suckers are starving to death!"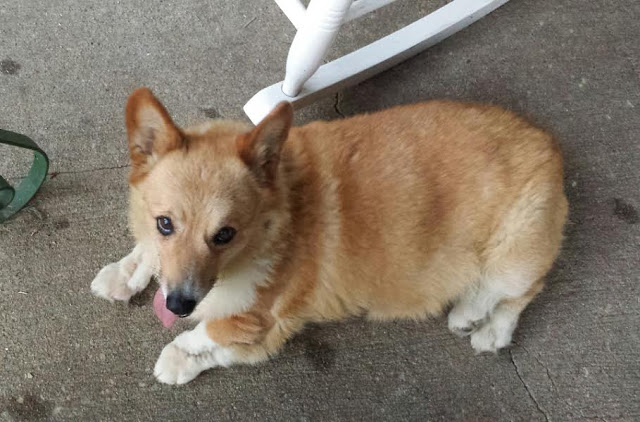 So. What have we learned today?
Classic music and movies are cool.
Staying cool is cool.
While temperature has no impact on eating and cuddling (provided you have air conditioning), walkies on a hot day are right out.
Well, it is clear to me that we have a lot in common.
Who wouldn't want their very own Auntie Mame to bring some excitement into their life?
Or maybe an Auntie Bonnie, perhaps?
________________________________
To inquire about adopting me, e-mail Jeanette@CorgiConnection.com or visit the Corgi Connection web site.
Many thanks to Gretchen Anderson for the skilled and gracious bark-tation and translation.