True confession time: I thought today was Wednesday. Oops!
Been fighting a vicious ear infection since Saturday and I think those pain pills might have made off with a day or two of my life. Yikes! Thanks to Jim T. for the friendly nudge. Otherwise I might have gone on thinking it was still yesterday.
Re-running a favorite post from the archives today while I continue to heal.
Toodle Pip and Corgi On!
******
Mark and Michelle M. thought they were happy before Howard and Sookie came into their lives.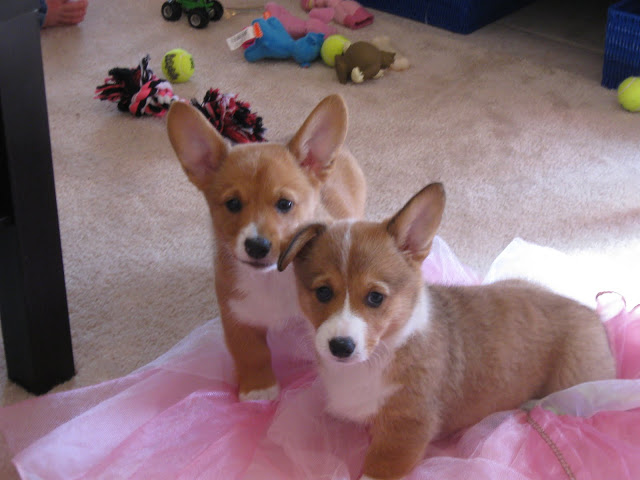 "It was only after they came along that we knew true happiness."
(That may be THE most fantastic thing I've ever heard anybody say about their Corgis!)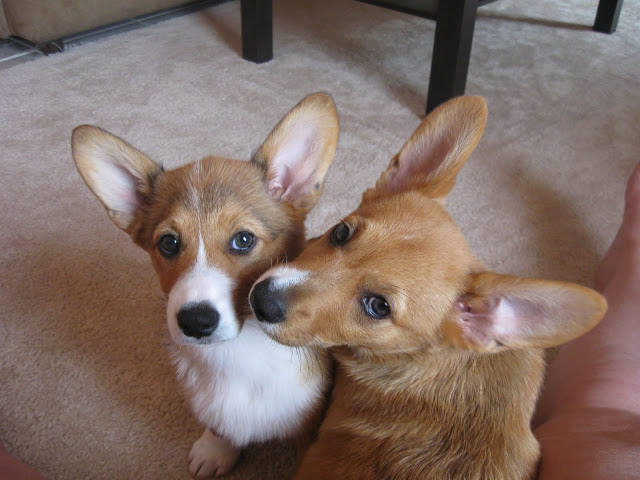 Howard (R) and Sookie (L) are brother and sister, now two years old and full of fun, "the silliest pair of Corgis ever."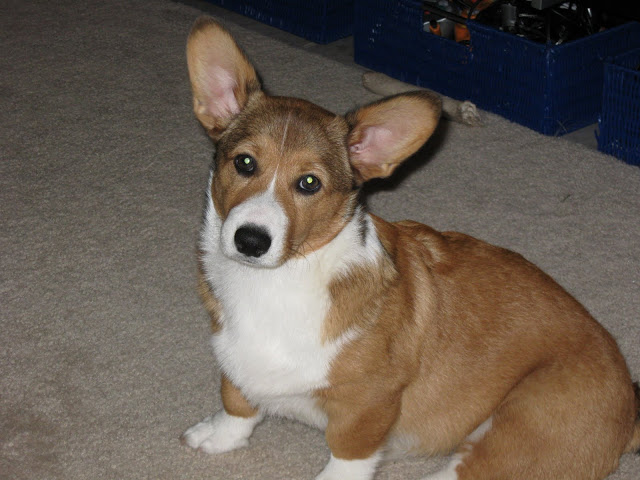 "Y'know Dad, I can spell."
"My husband gets them running in circles through the house just by saying Nascar. They enjoy playing with our cats, though the cats aren't crazy about the mauling."
"These paws are insured for a million!"
"We take them outside and get their soccer ball, which Howard has learned to hit with his paws like a real player, while Sookie just barks like mad."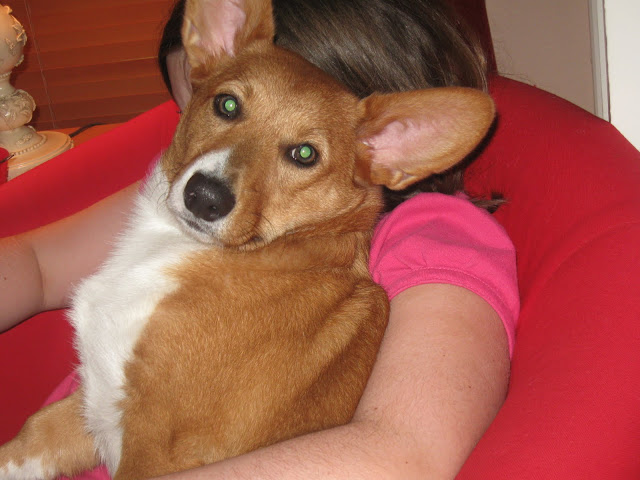 "They both like to cuddle, though Howard is thirty pounds now so he's a bit much on a lap. He sleeps with my husband and me, right in the middle on his back."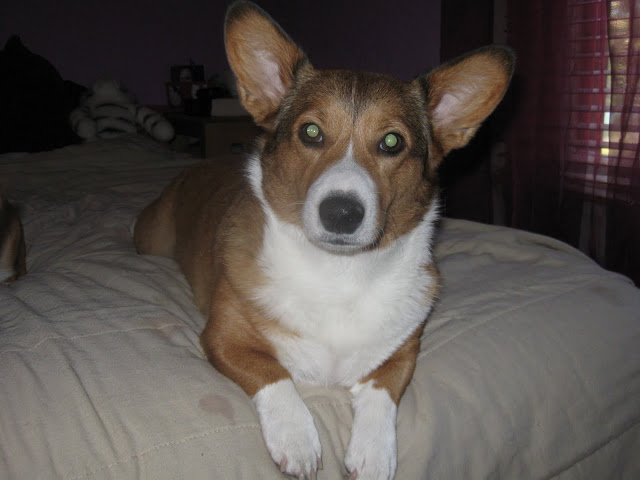 "Sookie snuggles up at night with our daughters, taking up most of their beds."
"They are the most wonderful dogs. We could never have another breed."
* * * * *
Howard and Sookie, who could resist you two?
Welcome to The Daily Corgi!
(This post originally appeared on August 17, 2011).
If you liked this post, check out these!