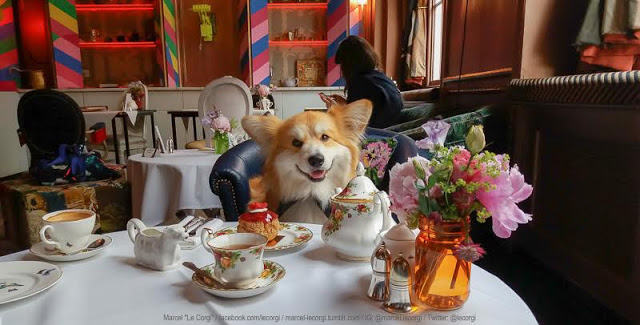 In celebration of Her Majesty Queen Elizabeth's 90th birthday, His Fluffiness Marcel Le Corgi requests the presence of his fellow UK corgdon bleus and owners for a very special tea party in Central London on Sunday, June 12th 2016. More details and venue to be revealed soon!
Hold on to your frocks and fascinators, this is going to thoroughly rock London's Corgi socks. Why it'll be a regular Corgi-quake! The city might never be the same.
Watch this blog for updates. My friends, it's time to get your cuppa on for the fearless sovereign of our beloved Corgi Nation!
Toodle pip!
If you liked this post, check out these!