Dear friends, countrymen and Corgi lovers everywhere. You are FUNNY.
If there's any doubt about it, feast your eyes on this post full of people and puppy smiles. There's an undeniable synergy when human meets Corgi. I've seen it a million, bone-zilion times. And it's awesome. There's some magic in that mojo none of us can deny. Who are we to question? Let's just be dazzled and delighted. So few things in life are this surefire and simple. We love them, they love us. Nothing complicated there.
Be cool, shorty.
I've received so much positive feedback about the new site. One person told me he prefers the old site (howdy Jim M. & Co.), but in the main it's been a smash success. I was able to get that much work done in a short period of time because I had the professional assist I needed, after so many of you sent the donations that made it possible. So many! I was (and am) flattered. Inspired. Motivated.
And tired. Oh boy, am I ever tired.
The Daily Corgi remains my part-time personal passion project. It isn't a major moneymaker, and I doubt it will ever be. Not only am I uninterested in making this a truly commercial enterprise, but because of long-time chronic health issues, I actually can't. My symptoms — which vary widely in severity and can be quite disabling from month to month, even week to week — make this a self-limiting solo endeavor.
It's been that way from the start, but on the upside, the blog has given me a joyous reason to get up and go on fighting, again and again. Hear hear, get your Corgis here! Pardon the pun, but you folks (and your dogs) are a breed apart.
After the hullaballoo of getting The Daily Corgi up and running full steam (and it's not yet entirely finished), I've now got to downshift the intensity of my involvement a little. Will there still be weekday posts? You bet! Will I still answer fan mail? As much as I can, but the turnaround may be slower. Speaking of which, the "casting call" for Smile-a-Palooza went out only to folks on the Daily Corgi mailing list, as a way of thanking them for signing on for the once-weekly Tuesday off-blog greeting. Interested in these exclusives? Pop your name in the newsletter sign-up box and respond to the follow-up confirmation in your e-mail.
Bookmark me and come back often!
Like everything else, it all comes down to finding a workable balance. I just don't know how to balance as well as I can sleep, eat and shush people at the movies. Now THOSE things I'm expert at. Don't make me shush you. Ha!
Faithfully yours in the Power of Corgi,
Laurie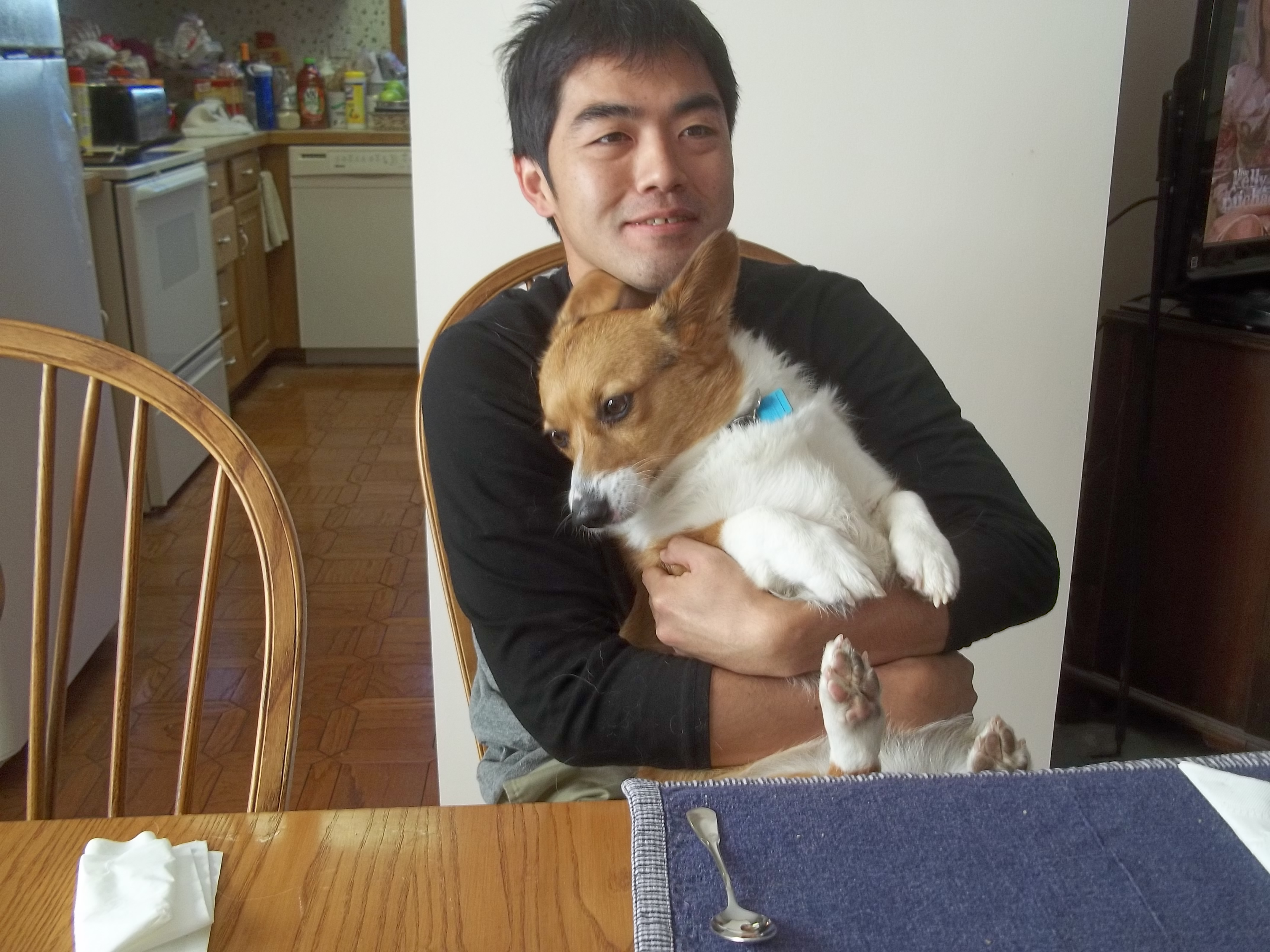 If you liked this post, check out these!