Dear Tucker, frolicking among the stars. This one's for you.
I never met you, but like many Corgis, I've come to know you through your family. People tell me a lot about their dogs. There aren't many things in this big, wide world I'd rather hear about than a happy dog in his home, so this suits me just fine.
You dogs are pretty special. You know that, right? You make your homes in our hearts, and when that empty nest stuff eventually kicks in … well, it's no fun. Not even a little. When your beautiful faces, your funny forms, your bossy barking and your silly-serious selves leave us, we take it hard.
We're humans, Tucker. It's what we do.
We long to believe the broken pieces of our hearts will align perfectly with yours when we meet again. (They will). This is the hope we hold on to, when tears knock us sideways and we lose our step, catch our breath, figure out how to live without you. Afraid that it's impossible.
It isn't. But for a while, it's harder than almost anything.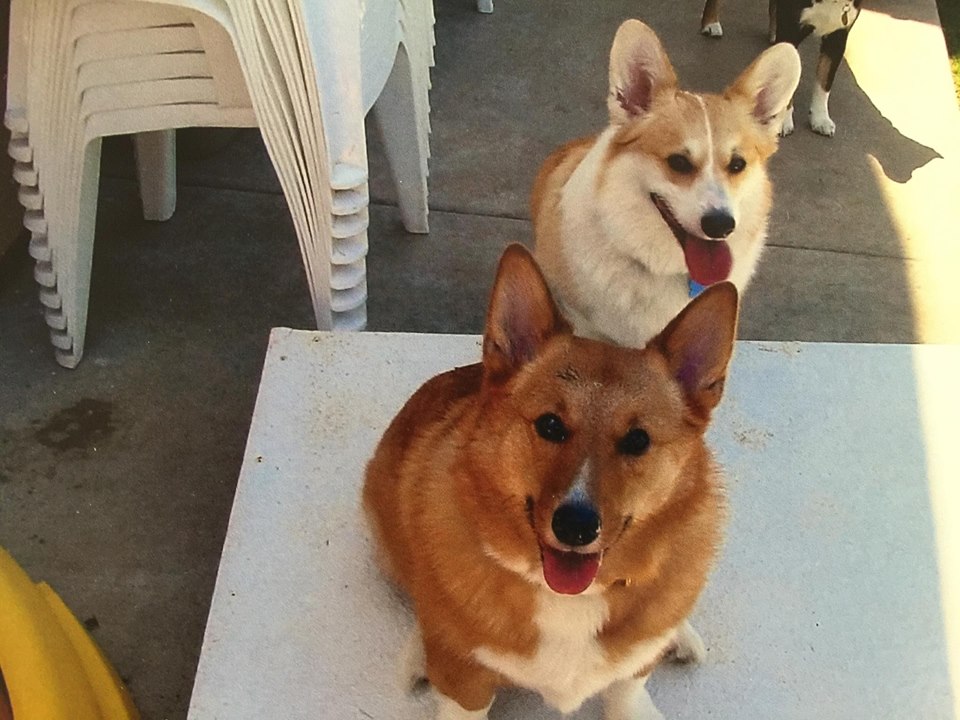 Your loyalty as dogs is an example to us, Tucker. We need to be more like you in that way, and in your absence, our loyalty grows. In your living and in your passing, you make us better people. Odd that it should take a dog to make us more human, but there it is.
What you give us is a genuine, honest-to-goodness, bred in the bone miracle. That's what dogs are for humans, if we have eyes to see it. Aren't we the lucky ones? I happen to think that doG is God spelled backwards for a reason.
Still, maybe it's best you're not here to see us trying so hard. One of the things we love most about you is how happy you are to see us happy. Do you know how rare that is to find on the regular? You lived for our smiles, and we for yours.
We got stuck on you. It was the best kind of spectacularly sticky-sweet situation.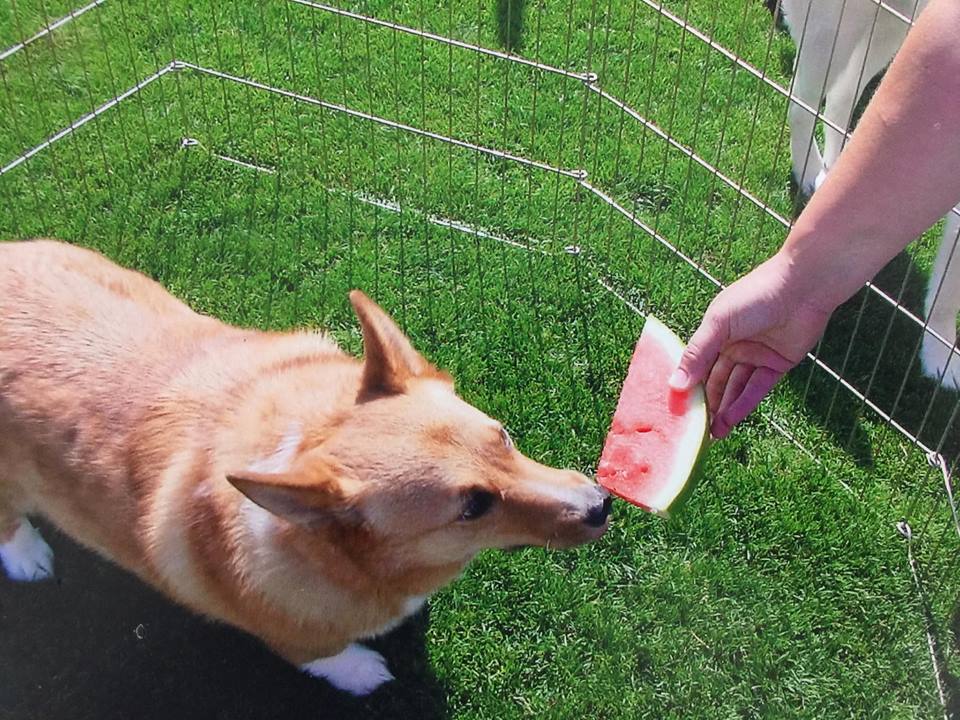 So when you go on ahead of us, we struggle to express our sadness in words, whispers and shouts. We learn slowly to lean into the immensity of loss, trying to tell the Story of You. You would understand the tears, or simply accept about us what you couldn't quite understand, content to sigh and sit at our feet, or lie with us in our well of confusion.
Oh beloveds, how very loved you were.
Thank you, thank you for being you.
Forever and ever!
Amen.
p.s. Your Mom's eloquent letter to me about you is next. Keep reading. (Yes, silly. Dogs can read in heaven). There will be bananas. We promise.
I can't sleep. The center has been plucked from our universe and we are utterly lost. I am trying to imagine our beautiful boy free from discomfort and back on his own four feet, herding Kitty, Thunder and Rub-A-Dub. It's not helping. I want him in his bed, next to ours where I can be greeted every morning for the rest of my life by the most earnest face I've ever laid eyes on. I want to ruffle his hair, kiss his wet kalamata of a nose, rub his velvety ears, pat his bunny butt and hold that perfect little wheat loaf in my arms for an eternity or two.
I am greedy. No amount of time would have been enough. Someone said Tucker was lucky to have a family who loved him so much. Wrong. There is no past tense. Our love is as big and as strong today as it was when it began 14 years ago and we will continue to send it out to precious boy. I want to say he left little paw prints on my heart, but no, he didn't. He stole the whole damn thing and ran right across the Rainbow Bridge with it!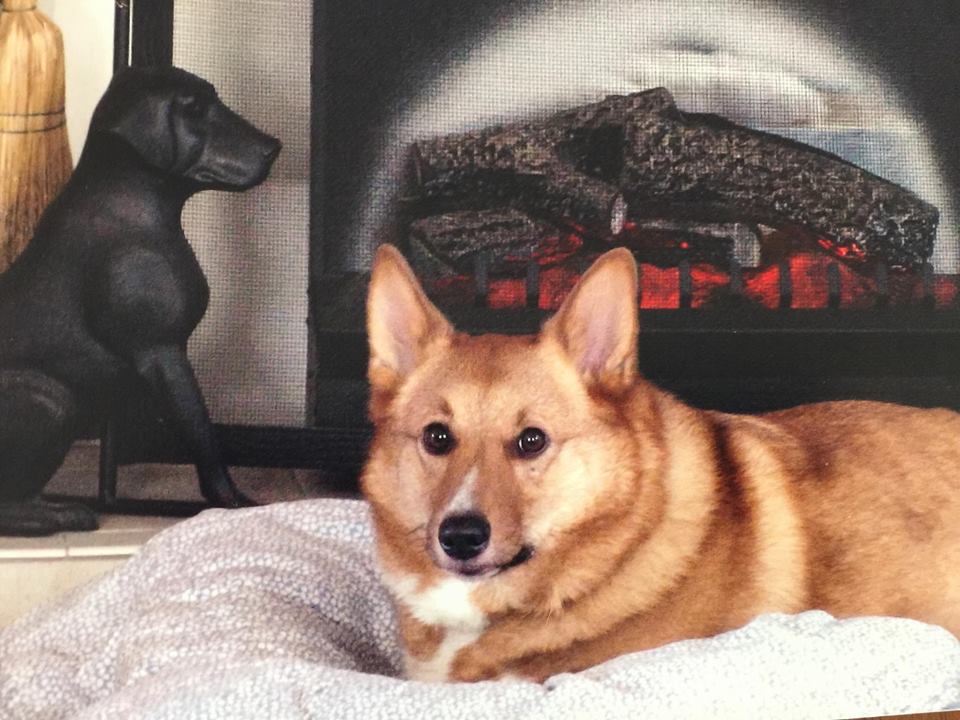 My noble rascal. My blessed sentinel and nipper of heels who herded us all to bed. My silly, smiling Tuckleberry Finn. My jaunty Englishman who was always ready for an adventure, a snack or both. Our world will never be the same. Our life has a corgi-sized hole in it. Your empty bowl makes us cry. I have to remind myself of how much joy you've had gobbling up chicken breast, salmon fillet and frozen custard. Your empty bed also brings tears, so your baby brother is doing his best to cheer us up by jamming his chubby bullie buns into it.
Thank goodness you never minded sharing.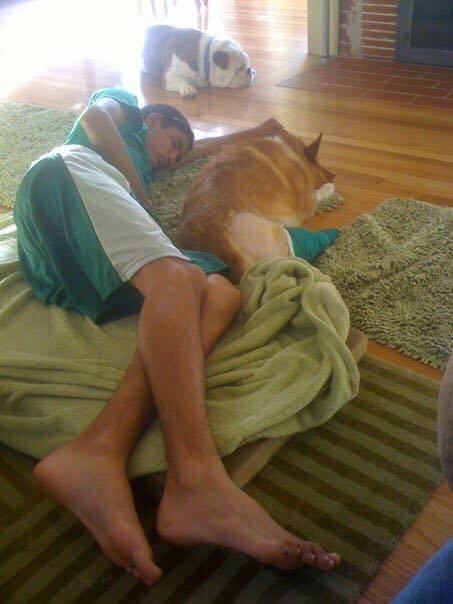 My eyes are finally getting heavy. Goodnight, my sweet prince. I will pray I dream of you, and that for a moment more I can kiss your perfect little snout.
Dear God, please don't forget our boy likes bananas and string cheese best. He'll be the one who comes running across the bridge, no matter how quietly you open the package or peel.
Love,
Mom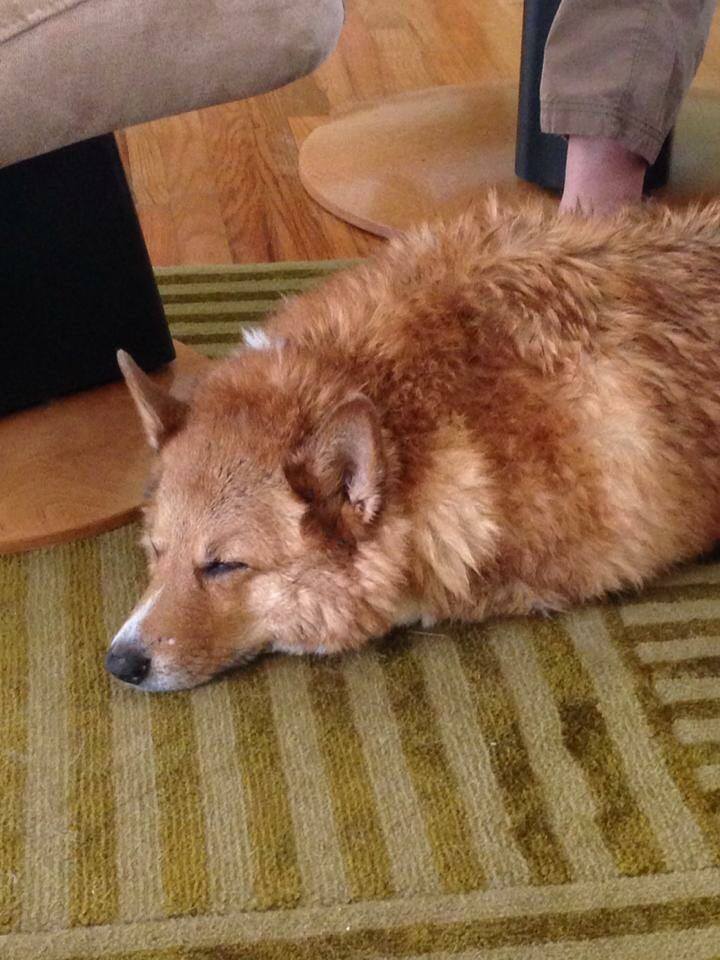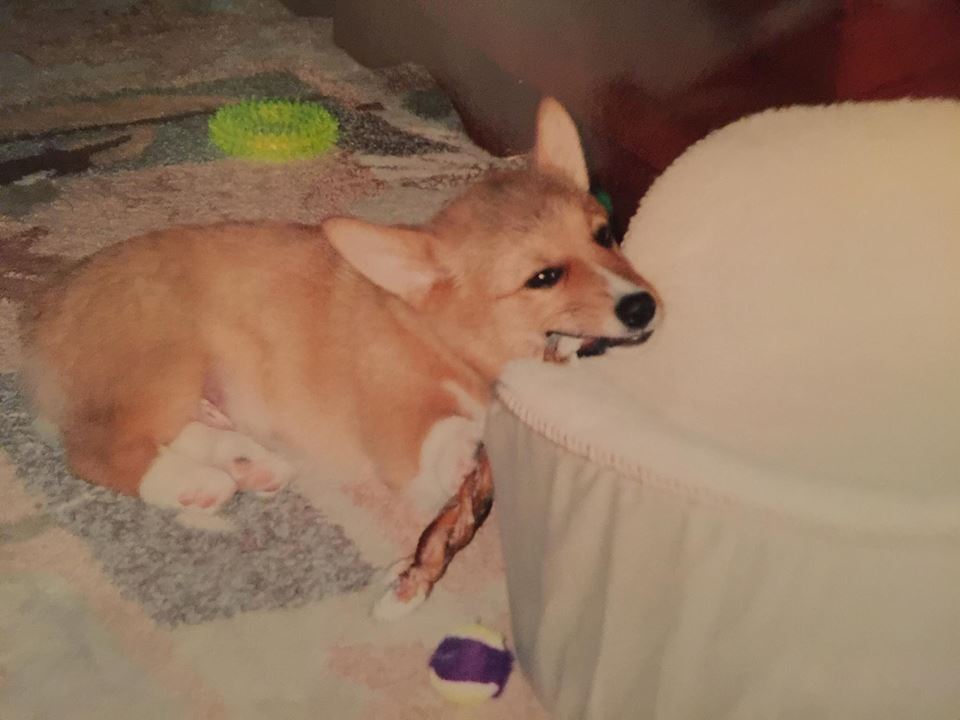 If you liked this post, check out these!