This here kind of dapper draws admiring glances at the dog park and the drive-thru.
No rumpling no siree! Just crisp, natty perfection. Swellegant as you please.
People, let's be real. Let's just call it what it is. A bow tie is the cat's pajamas, without the cat. In other words, it is VICTORY writ large, for all the world to see!
Yeah, yeah, but can girls wear it too? Is it a truly equal opportunity? You tell me. Dora of D.C. pulls it off with panache.
She is one spruce sister, nobody can deny!
A bow tie is a soupçon of jaunty and dash of debonair. And polka dots too, if that butters your biscuits.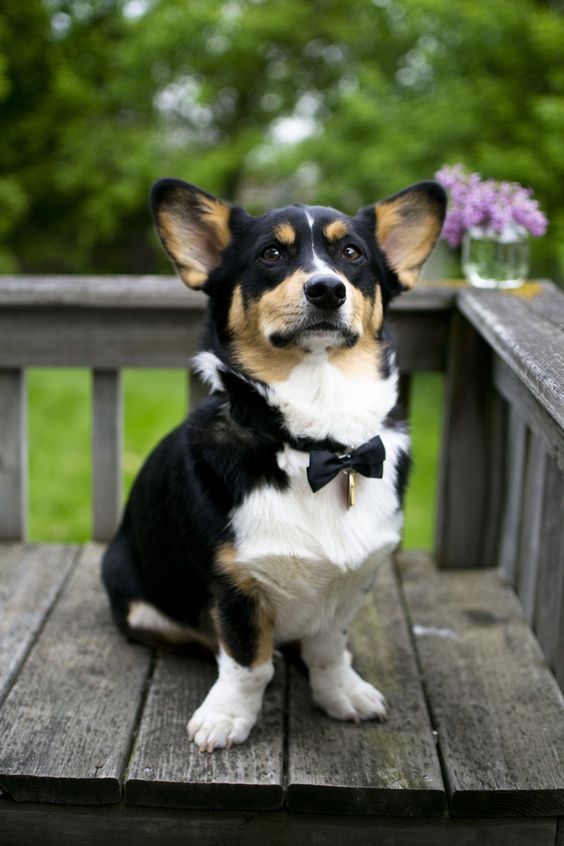 A little bit of pish and a whole lot of posh? Yes ma'am!
There really is no wrong way for a Cardigan Welsh Corgi to wear a tie.
Still, there are some Cardis having none of it. None of this bow tie business.
Nope.
Also NOPE.
The absolute nopest of all possible nopes. Capeesh?
End of story. Have you ever tried arguing with a Cardi?
Not happening. The bow must go.
CARDI ON, EVERYBODY!
If you liked this post, check out these!