PHEW. It's been an exciting few months since The Daily Corgi returned to full-time blog status. A lot has happened but the important stuff has stayed the same.
Tongue still firmly in cheek? Check!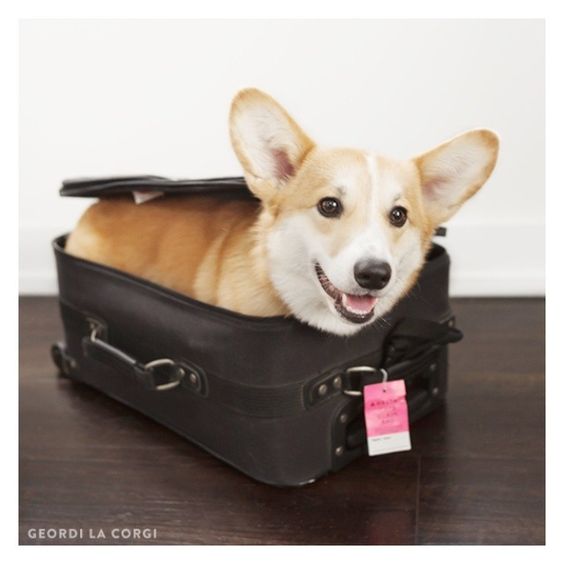 I've unpacked a lot of ideas and still have plenty more plans.
As a solo act (after seven years I remain stubbornly independent — for better or worse), juggling the work here with happenings on the Daily Corgi Facebook page. It's all me, all the time (bored yet?) and I need a brief summer break to recharge.
So I'm taking a brief BLOG-cation, my friends! There will be no blog posts this week after tomorrow (which will be super special, don't miss it), and no posts next week either. Can you live without me? I'm guessing the answer is yes.
The Daily Corgi Facebook page will remain active and moderated (thanks to Jasper Islington's Da!) for the duration of my break, beginning tomorrow and ending on Monday 8/29.
I'll be back bright-eyed and bushy tailed/nubbin'd on the 29th, ready to roll into the back to school season with a slew of fun photos and a renewed reserve of git'-er-done!
The Tuesday Corgi Newsday e-mail newsletter is also taking next week off, returning on the 30th of August. To see a recent issue of the newsletter, click HERE. If you want to subscribe to future issues, click HERE and follow instructions.
There will be a quiz.
Don't say I didn't warn you!
Be good while I'm away. I have spies. (Ha! Not really).
Love and biscuits,
Me
If you liked this post, check out these!