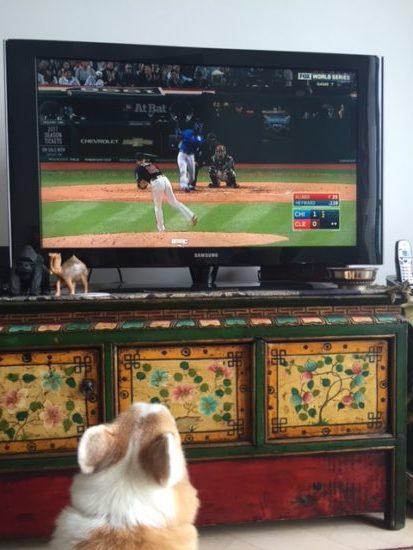 Murray
Whoa, talk about a nail bite-aH!
As a Bostonian, I remember how it was in that glorious Fall of '04, when the Sox came back to win the Fall Classic in grand style, breaking a curse of their own. On that history-making night, there was a lot (a whole lot!) of rowdiness and rejoicing on the streets, in the living rooms and at the bars (or so I heard. About the bars, I mean).
It was unlike anything I'd ever seen, and boy was it fun! ChiTown friends and fans, are you feeling the love? Enjoy it! It's your time to shine.
My contribution to the party? Corgis in Cubs regalia. Because that's what I do; Corgis and nothing but. (And the occasional human, for variety. Like the Peanuts, where adults show up only every so often. They're there, but they're not the main attraction).
It works, I won't be fixing it, may as well settle in to your seats for the long haul. Ha!
Bring me some Corgis and cracker jack …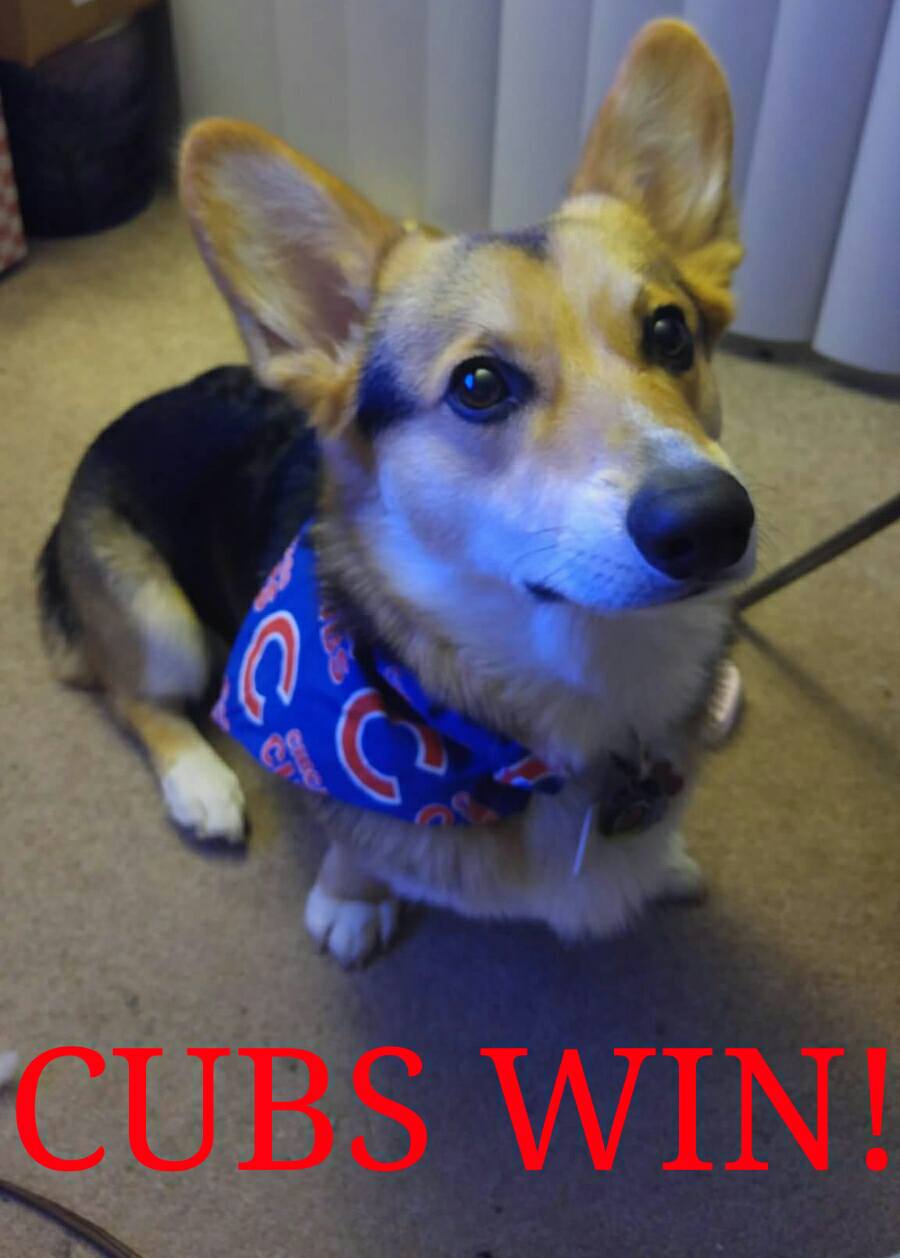 Baymax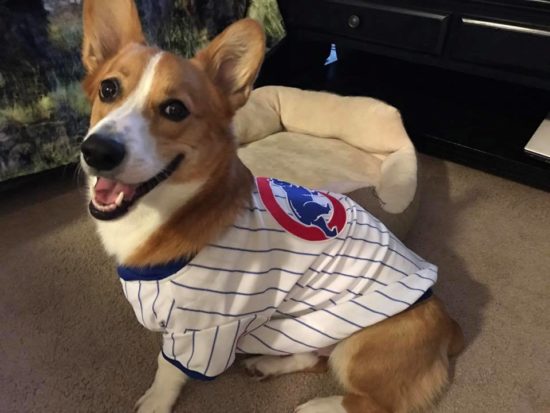 Einstein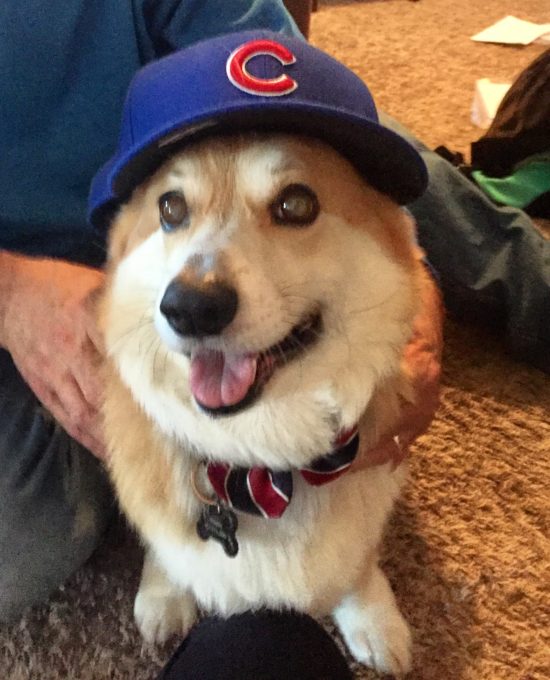 Anakin
Simon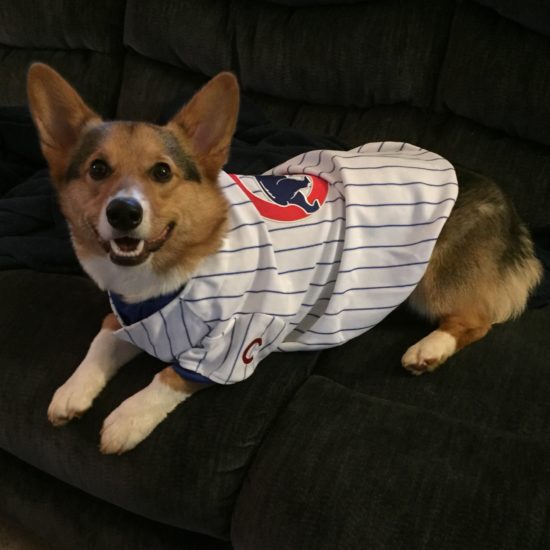 Seamus Kinsey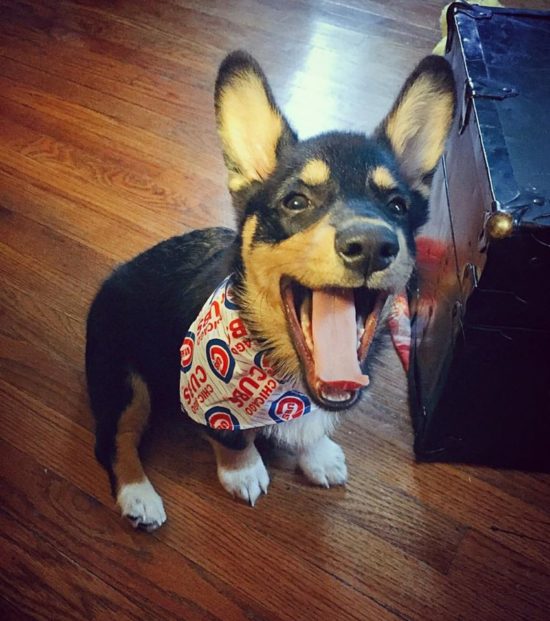 Bolt
Murray's Mom posted a new pic of him in Cubs gear on Instagram throughout the series and the NLCS. The Cubs won every time she posted a pic, EXCEPT the day she posted this one, with the goat. "I guess there really was a curse!"
You saw it here first: MURRAY for CUBS MASCOT!