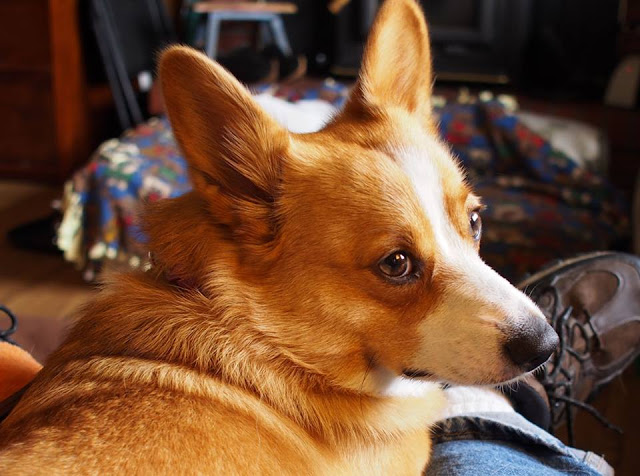 Do you know the difference between a spoiled rotten Corgi and a Corgi who expresses her opinions with style?
And gusto?
And no small amount of charm?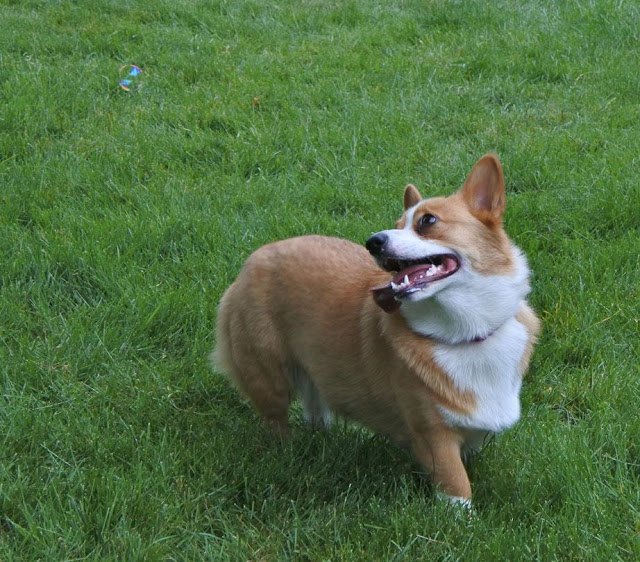 Neither do I. Who has time to worry when I am busy being THIS fabulous?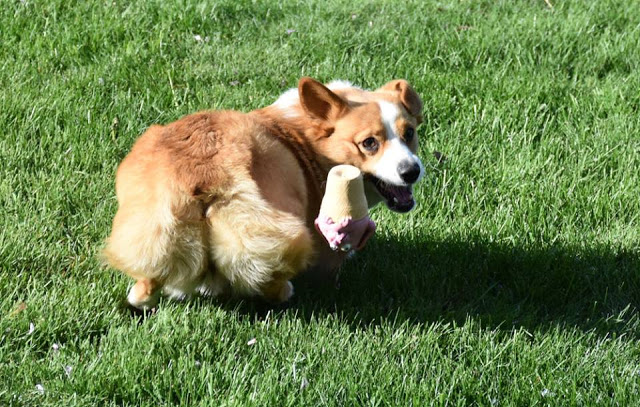 Get a load of these pantaloons. Uh-huh, they'e real. Hard to believe, right?
Don't be jelly. We can't all wear the pants.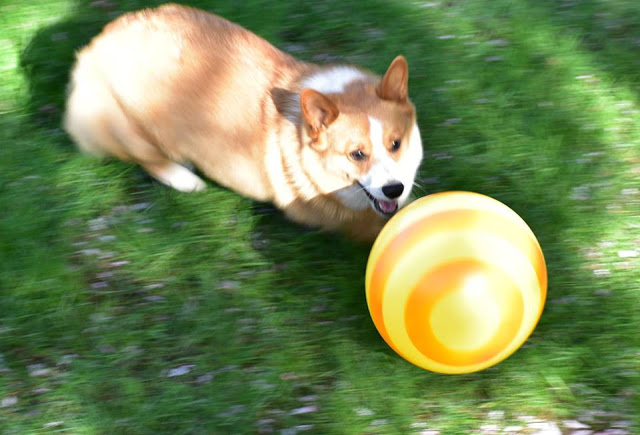 I, Lily Bo Lou, have a frap-happy life here in Vancouver, Washington, where they call me "little girl" and "fluffy butt".
When I'm bad, they call me Lily. But define bad, really.
Can we talk? Call my people. We'll talk.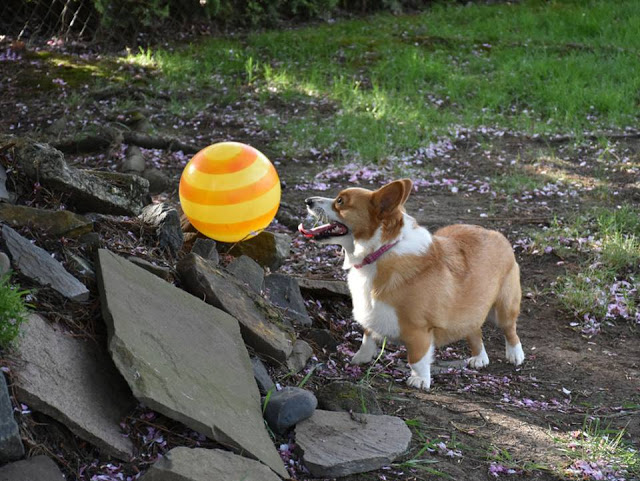 I do all the usual Corgi things here, including levitating balls. I'm aces at that …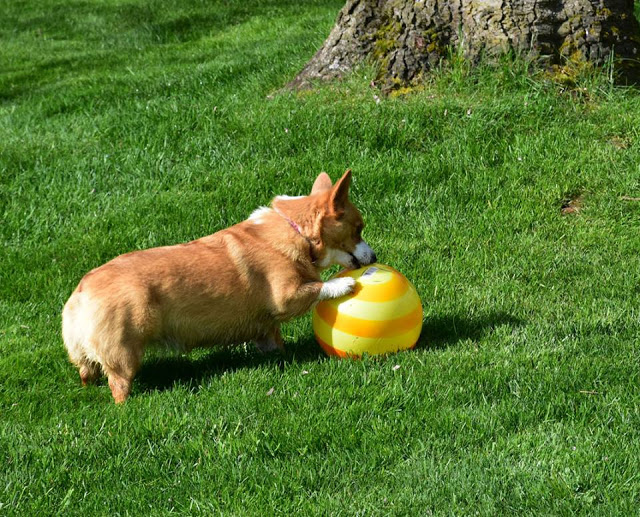 … but sometimes they get squirrely. A firm paw puts impudent toys in their place, and a sharp bark never hurts.
Speaking of squirrels, my yard o' trees is full of them.  I share my acreage with three Koi in a pond, who insist that fish don't need herding.
Silly beasts.


As IF!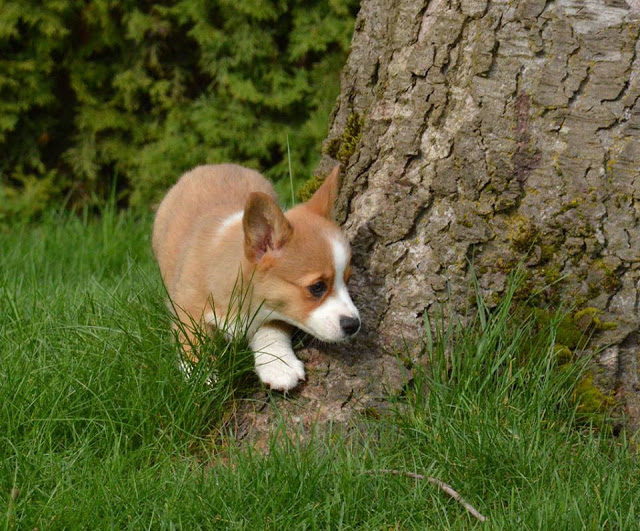 I'm partial to squeak toys, tug toys, and totally down with the rubs: back, belly and neck. Take your pick. I'm not hard to please. I'm all about the options! I am a regular Mr. iRub.
I spend my days herding my family outside to play, greeting other dogs at the fence line, picking just the right toy from my box (it's an art and a science), and reminding the neighbors I'm here.
Yep, still here.
Not going anywhere
They love it.
They love me.
For I am Corgi!
But it's all so tiring. I mean, it may as well be a job.
Will work for toys. Ha!
Will work you to your last breath for toys.
Wait, there are toys?
I like toys.
Did somebody say toys?
HEY YOU, BRING ON THE TOYS!!!!
If you liked this post, check out these!