Sometimes you can tell just from a photo that a dog is a real character. A dog who has a big personality and a real rapport with the person on the other side of the camera. Sure, I've been at this dog blogging thing for eight years, but my fellow "talent agents" know what I'm talking about.
Reading dog faces is a blast when you are in love with Every Dog You See, But Especially Corgis. And reflected in the face of every dog is the love of the people who love him most.
Yes, your dog resembles you, in ways you might not realize. But that's my job! I see your dogs in the context of their families, where they complete your pack and hold you in the warm, leathery palm of their paws.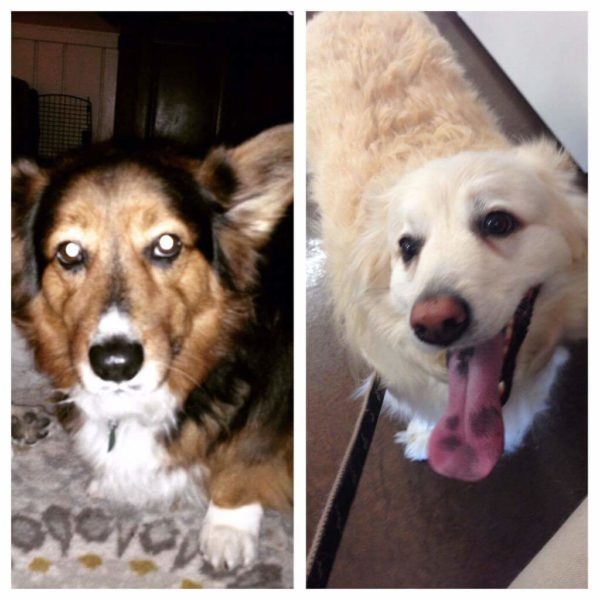 Such is the case with these two Corg-a-lorger mixes, Shepherd Smith Hetzel and Wonky Dog Hetzel, whose memorable mugs first showed up on my Daily Corgi Facebook page a few weeks back.  Their faces were full of it.
FULL, I tell ya.
How could I look away? I knew there would be more fun pics, so I scratched the itch and asked for more.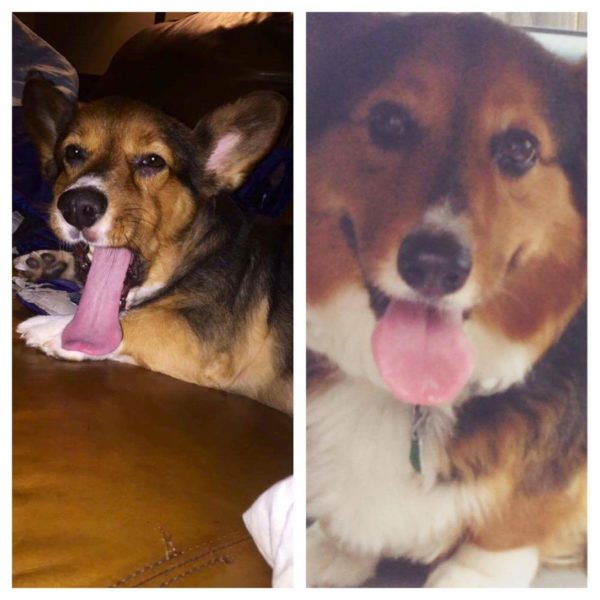 This mug here belongs to one Shepherd Smith, aged 7 and-a-half. He's been with the Hetzel crew since June 2015, protecting them from water, the great enemy of the state. WATER IS NOT ALLOWED, no sir it is not. Valiant Shepherd has a license to ill when it comes to H2O. He's having none of that business, nor will his family. Nope, noper, nopest.
In his spare time, be has an unending game of bitey-face going on with this particular hambone:
One Wonky Dog, love child of corgi and cream retriever. Perfect pupper and loved by all. (Even squirrels).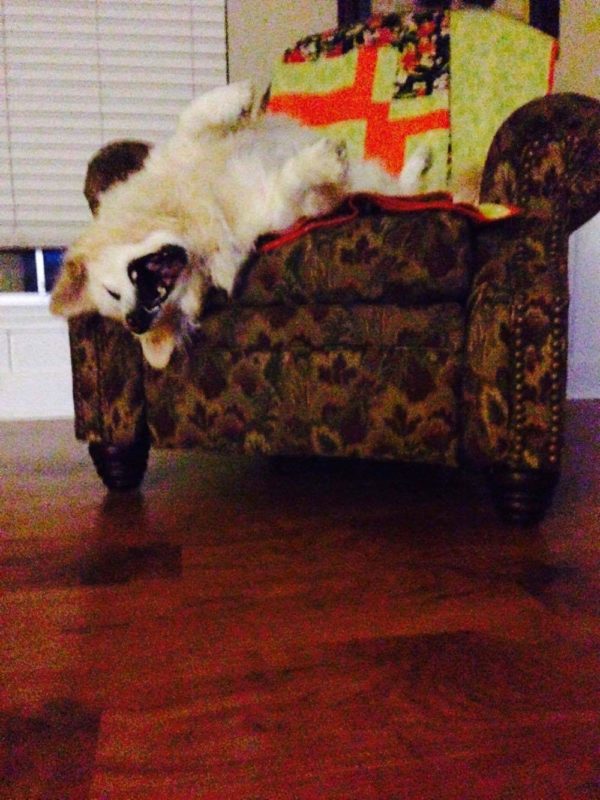 Purebreed or not (Shep is), to their people they are priceless.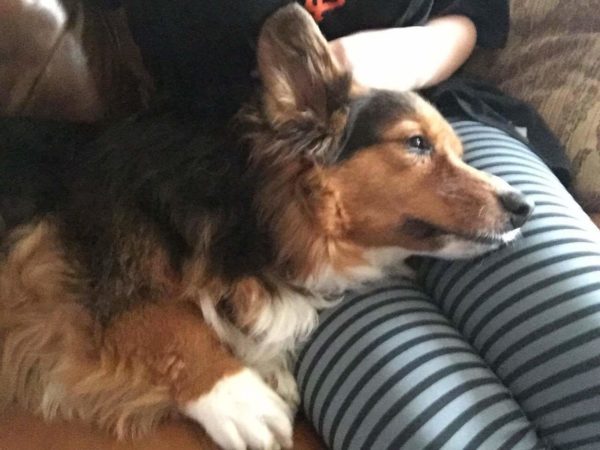 (Nap intermission part 1).
(Nap intermission part 2).
Mom Mickey says their antics are the stuff of legend. Which frankly is not so far fetched, judging from a snap like this one, giving me nine kinds of feels! No matter what else is going on in that home, there is some serious love going around.
It's written all over his face.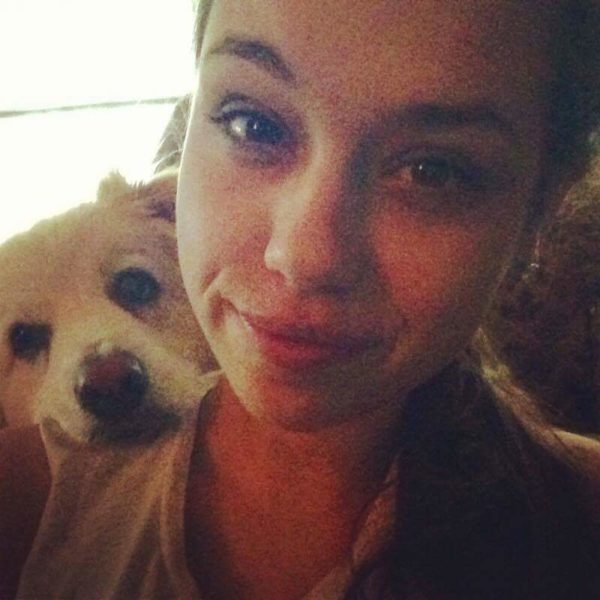 And these faces …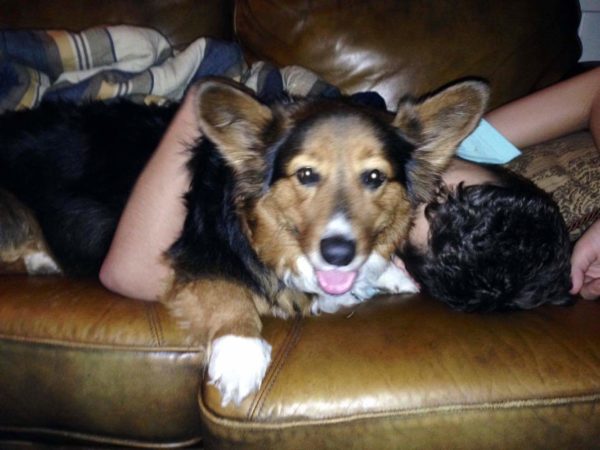 And these …
And these too!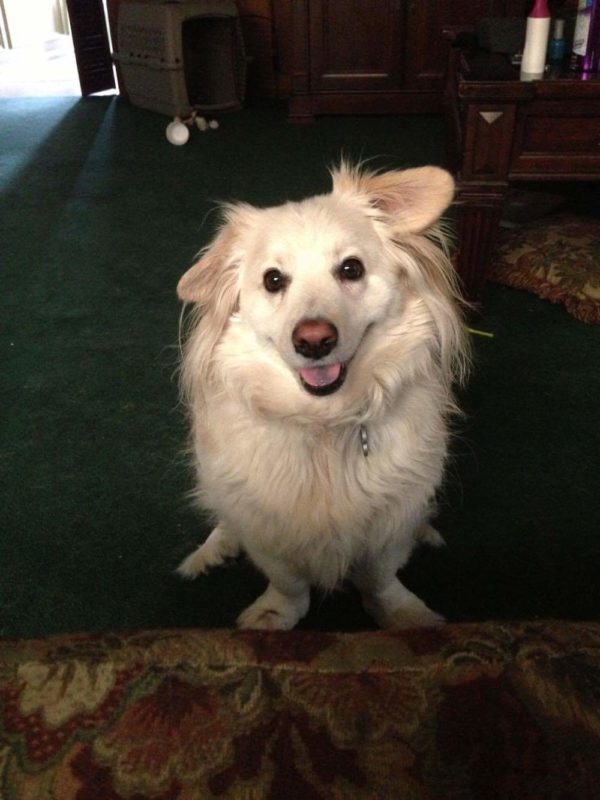 Any questions?
The spokesdogs are at your service! (That middle one is Rusty, the senior dog at eleven. Also a face with a story … for another post, perhaps).
Go forth and Corgi On, my Corgi people!
If you liked this post, check out these!