On a recent vacation in the Pacific Northwest, I was lucky enough to meet a couple of Pembroke Welsh Corgis.
(You bet 'yer boots my eyes were peeled for local low riders!)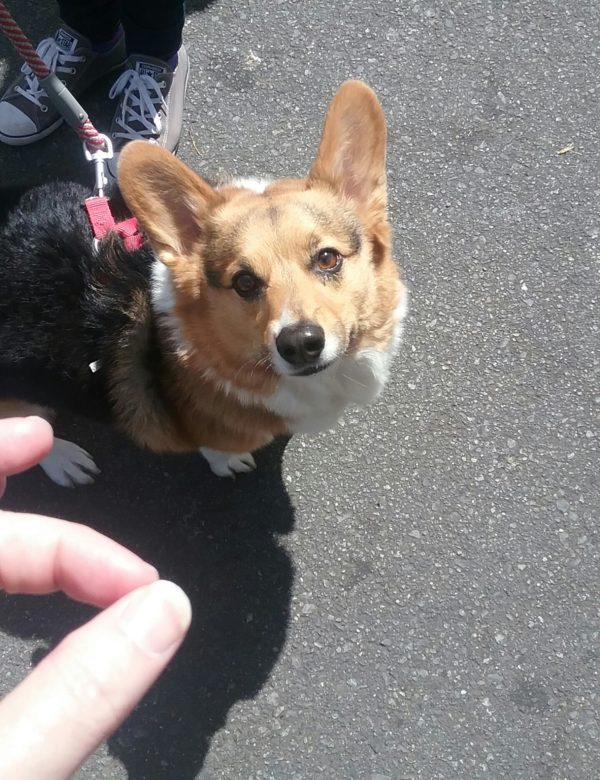 I spied this charmer at a Sunday Farmer's Market, in the delightfully dog-centric Seattle neighborhood of Ballard.
Those fingers making like there's food to be had? Those would be mine. There was no other way adorable Tanuki was going to give me a second look without the possibility of imminent vittles.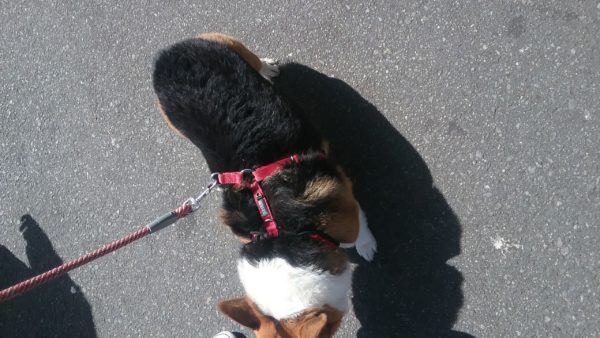 The same Corgi five seconds later, 1000% sure the obnoxious, gesticulating stranger yelling "COOOORRRRGEEEEE" is Just Another Human Without Food To Share.
A crashing bore! Doggedly dismissed, I was. But I had fun watching Tanuki wiggle away.
Days later down at the Oregon coast (stunningly scenic even without Corgis), I — the human with pretend salami in her hand — got ignored by yet another Corgi.
In his defense, Ein had a parade of other dogs to bark at. A Corgi has priorities.
He was distracted!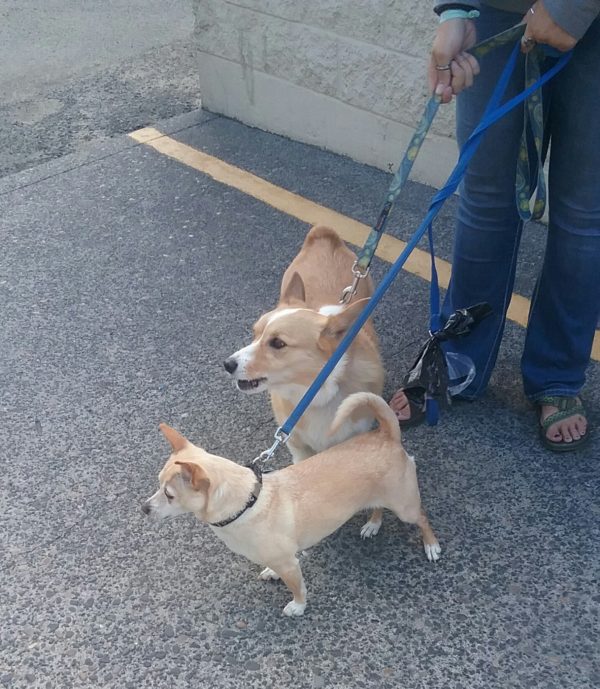 Just WHO were those punk dogs on his patch of parking lot, anyway?
He unleashed a sharp fusillade of warning barks in their general direction, and with that Ein made clear I was about as welcome as a fungus at a footsy party.
Yeah, I know where I'm not wanted. I get it (and harrrummmph!)
Next time I come armed with lunch meats and deli cheeses. And those elusive, aloof Corgis of Summer, they will be mine.
Oh yes.
They will.
P.S. There were Corgi gatherings in both Cannon Beach and Seattle over the weekend, both of which were no doubt fab.
The chances of finding me at a large group like that are slim to not-happenin', however. Massive introvert, here! As ever, I send my regrets to those who kindly invited me.
Corgi On!
If you liked this post, check out these!