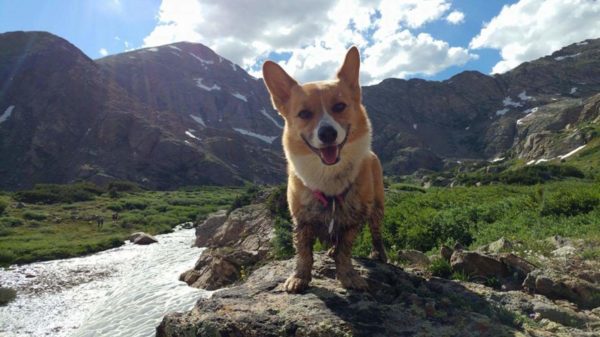 This is Peaches. She's three and likes to show the outdoors who is boss.
(Naturally, she is).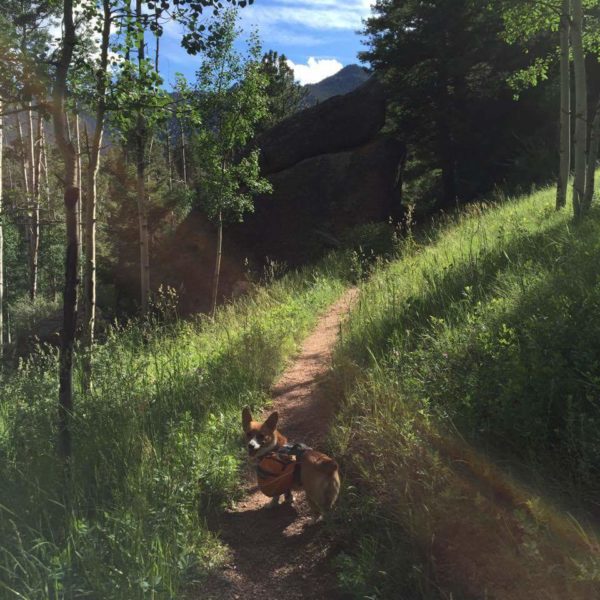 If Peaches barks in the forest and nobody hears it, is she still the boss?
You bet your sweet bippy she is!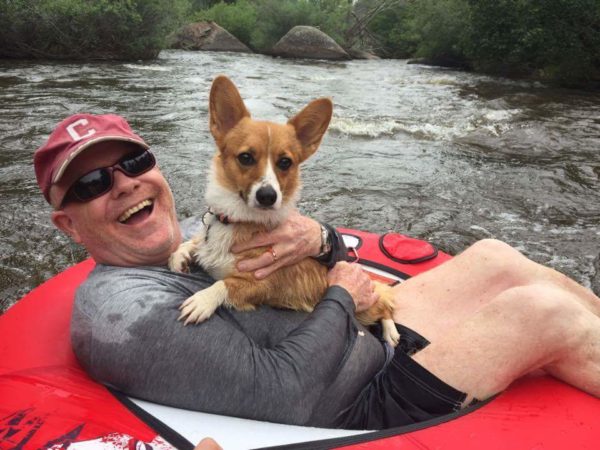 Such a silly question perturbs a Corgi, much like vacuums and thunderstorns.
(Do not perturb the Corgi).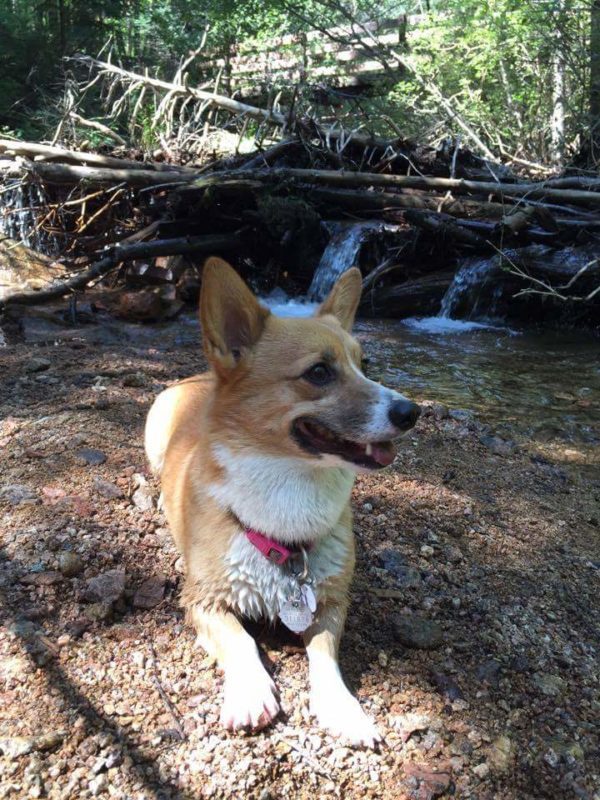 She is an adventurous sweetheart, this Colorado girl.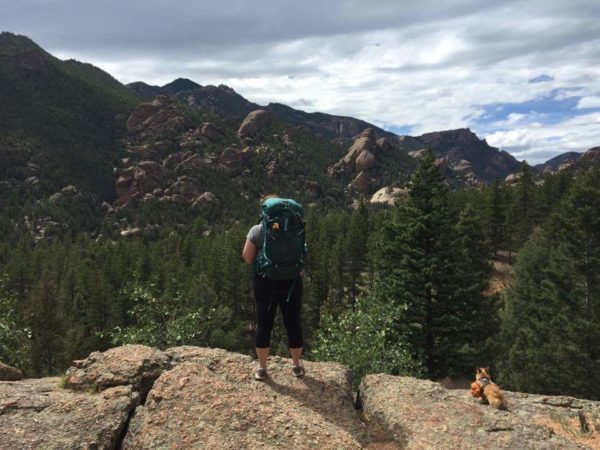 Peaches loves getting out into the great outdoors with her family, who expected a lazy dog when they got her. (Nope!) She's brave, with boundless energy for hiking, backpacking, river tubing and snowshoeing …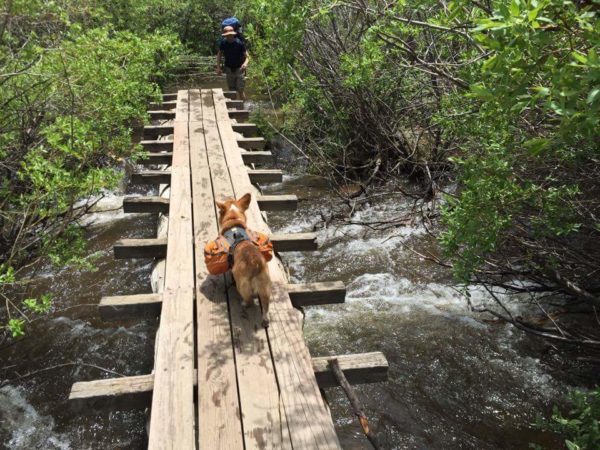 … even has her own pack for the trail! (Have snicky-snacks, will travel).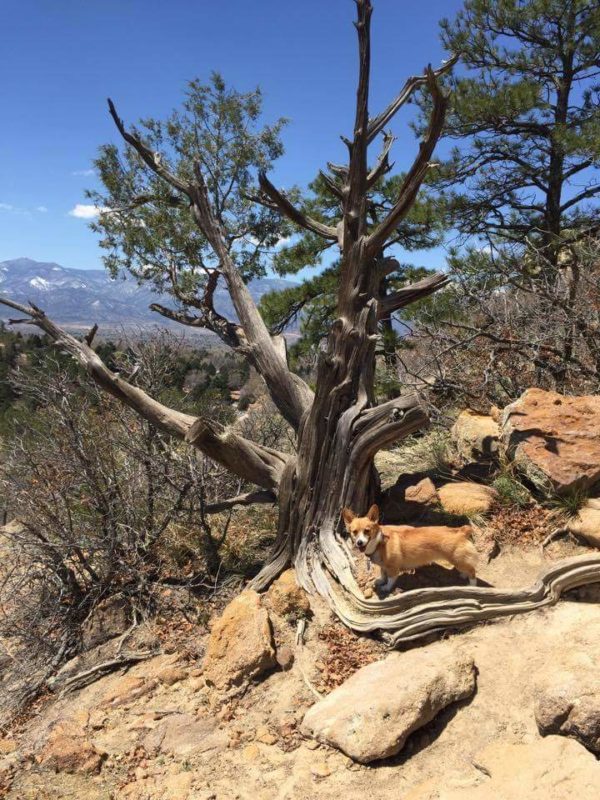 Photogenic Peaches is a natural for the camera …
… from any angle!
Corgi On, Peaches!
Toodle pup!
If you liked this post, check out these!