Clover & co.
HUGS.
How fantastic are they?
The distance between two friends, family members or you and your favorite wee beastie is as short as a hug.
Clare and Luca
Warmth, touch, comfort, joy; a good snuggle says so much, without saying a word.
Ahhhh …
Michael and Lindy Lou
Did you know hugs are essential? Just try going too long without one. A week, a month, a year (oh dear!)
Mary and Willow
You've probably heard that the outside of a dog is good for the inside of a human.
Funny how that works, isnt it?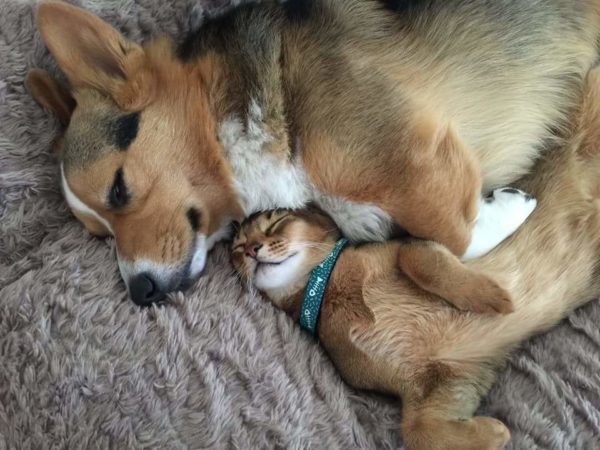 Smarty pants cats probably figured all this out a long time ago, but are they blabbing about it? Heck no.
They enjoy keeping secrets. A lot.
Asa and Cuvier
Thanksgiving week is as good a time as any to get your cuddle on. Time's a wastin', my Corgi people!
Practice makes perfect.
Samuel and Maddie
So pass the peas and share the love.
Happy Thanksgiving Week to you and all your hug-worthy crew!
If you liked this post, check out these!