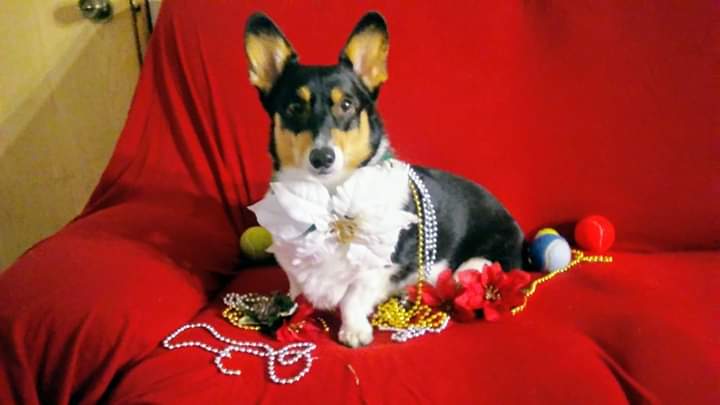 Colby The Crazy Corgmas Girl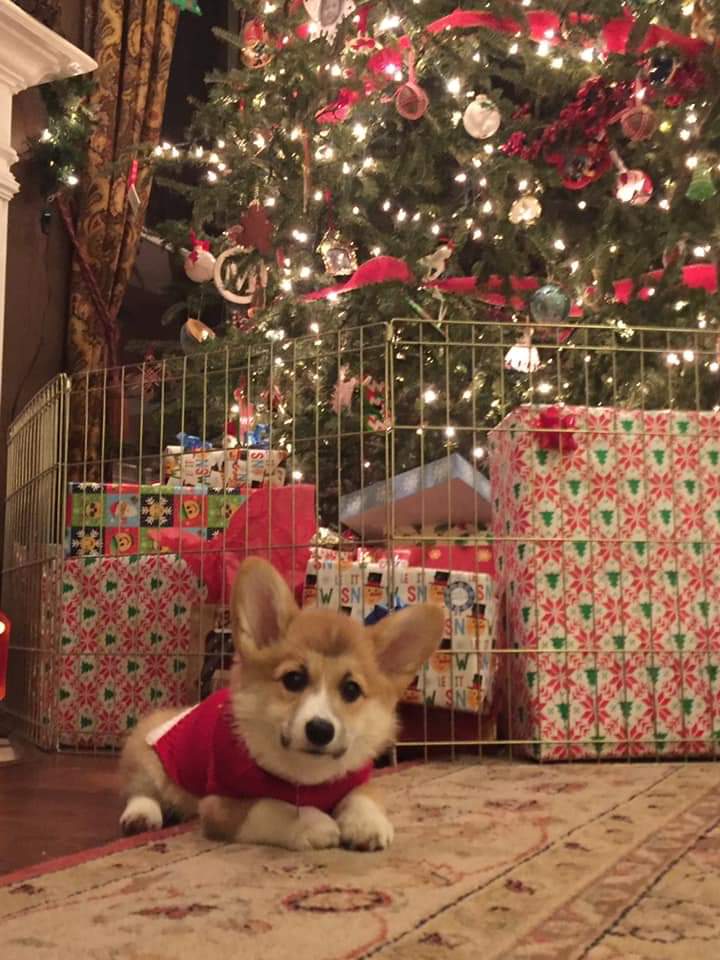 Annie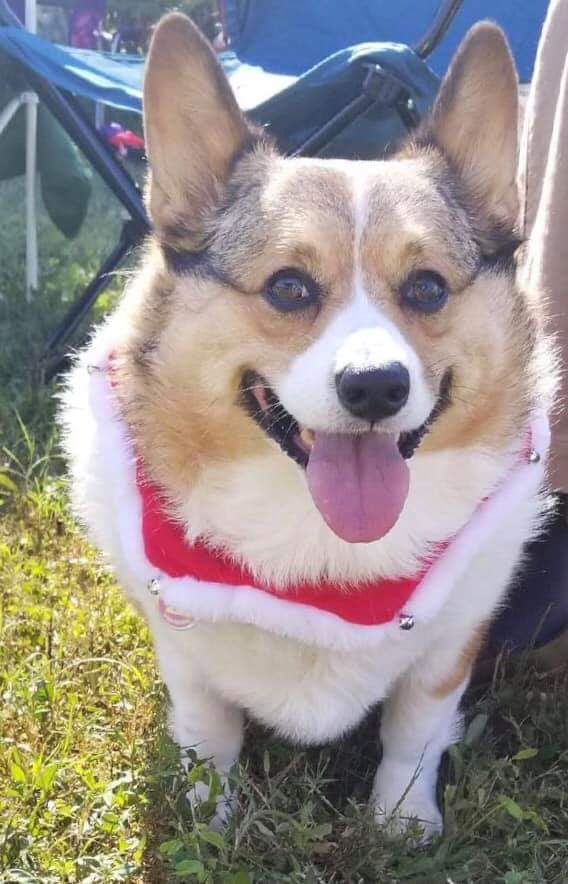 Tuppence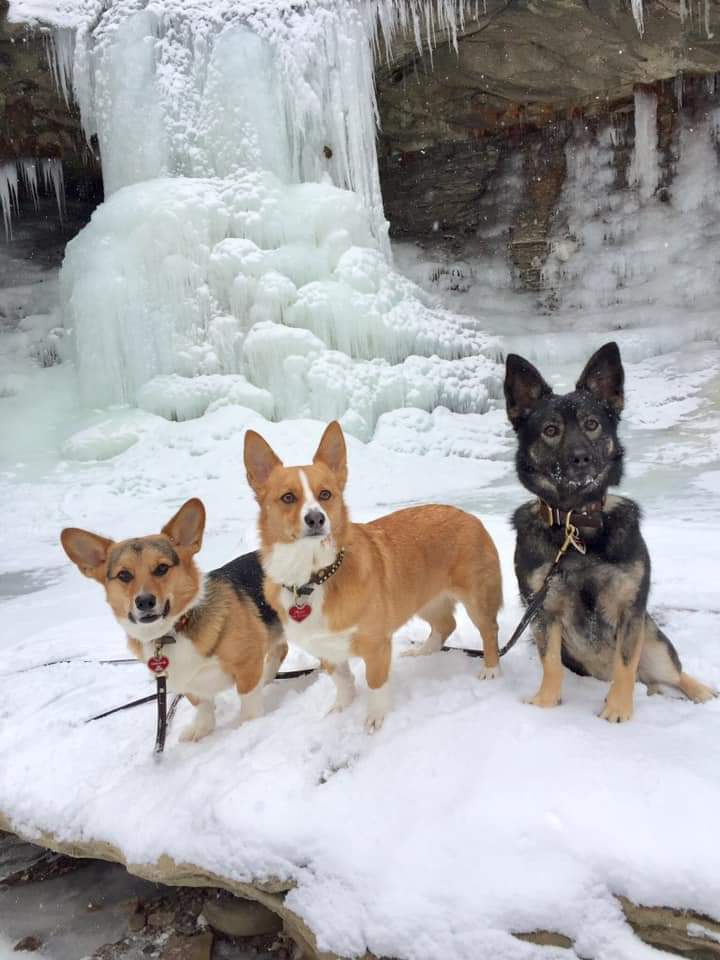 Walkin' in a winter wonderland: Piper, Mr. Finn and Sophie B!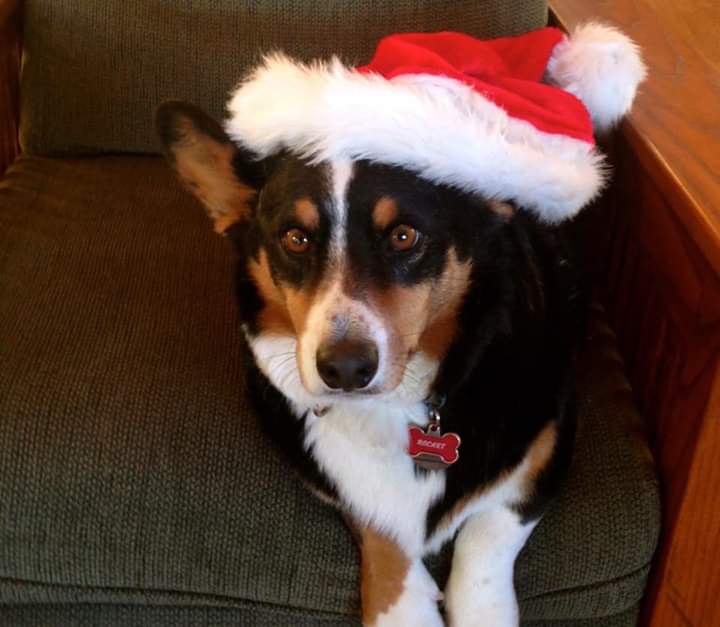 Rocket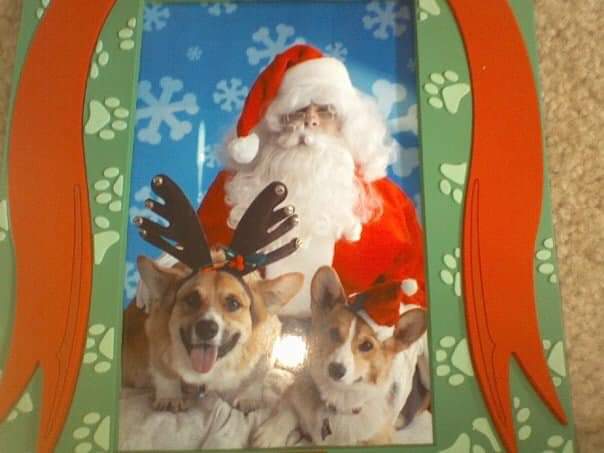 Stewie and Oreo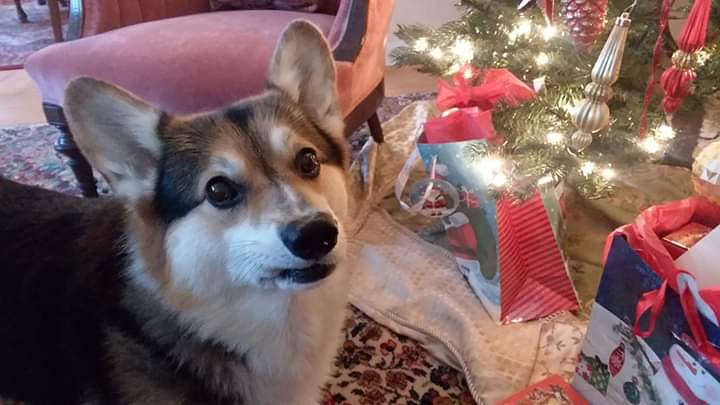 Spencer is ready for Christmas!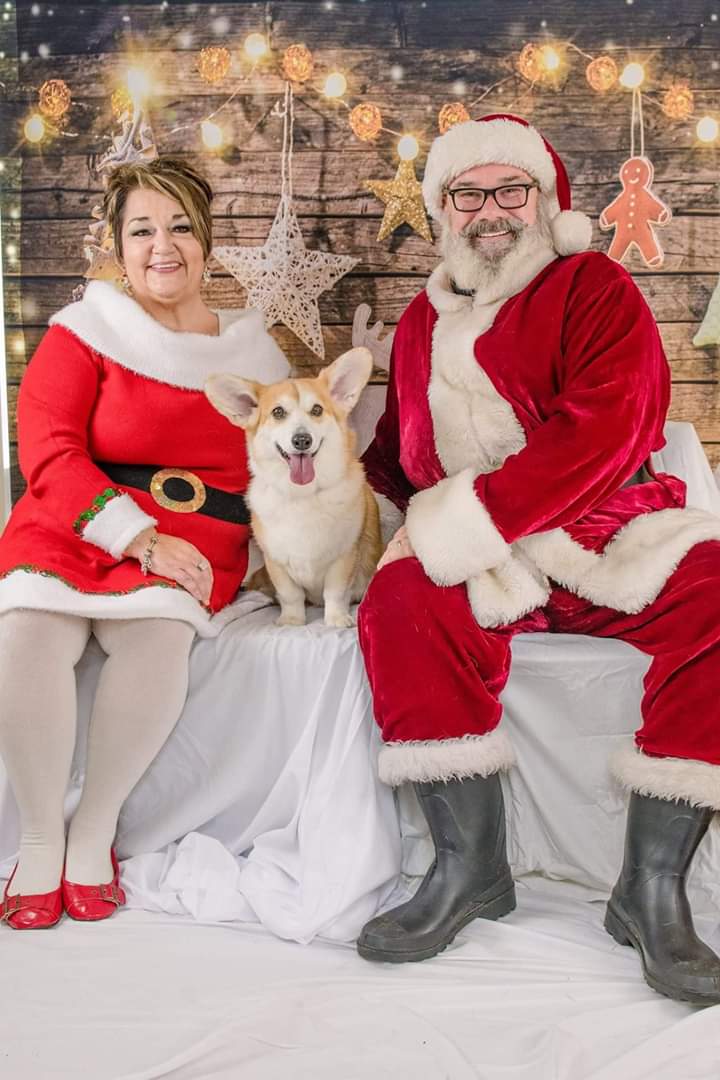 Bridget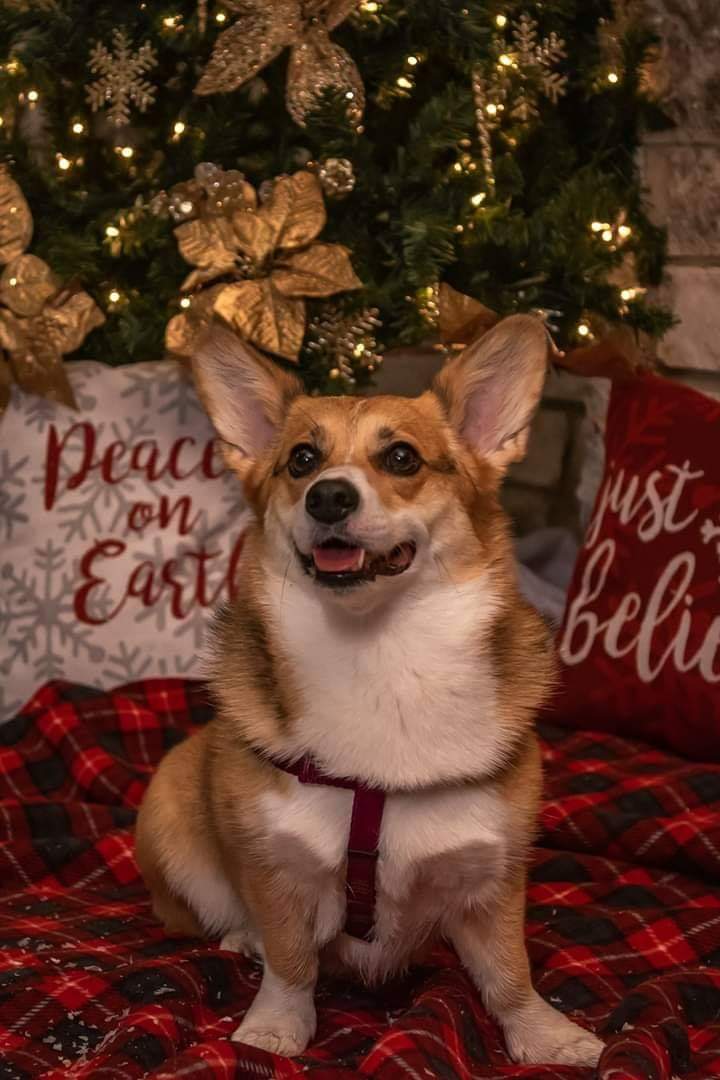 Poppy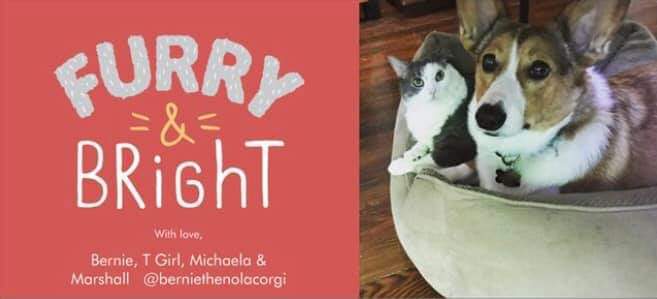 Bernie and T. Girl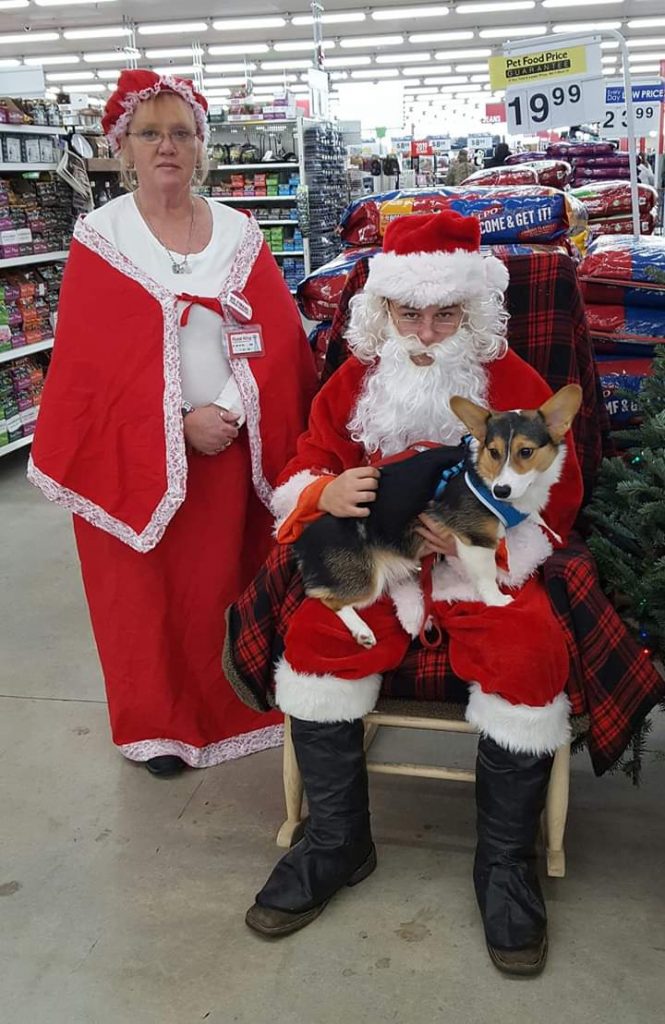 Sheldon meets The Clauses!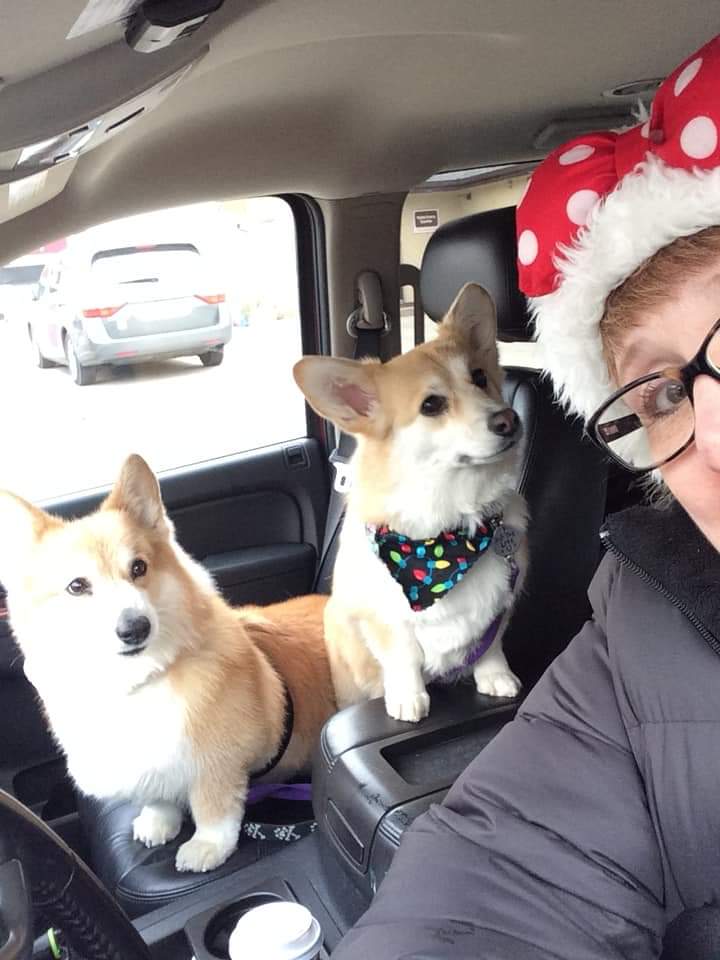 Charlie and Serena are fresh and fine for Christmas!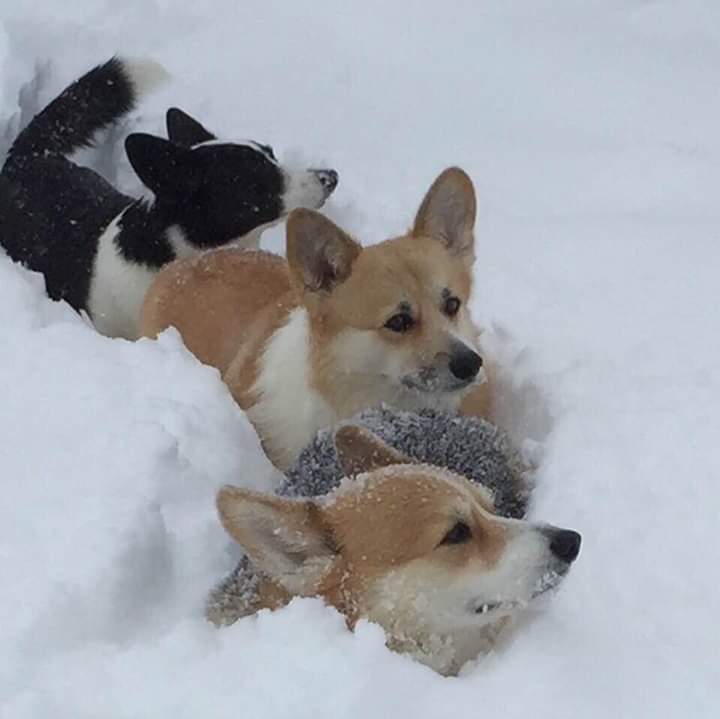 Dashing through the snow! Hermes in the lead, Jaz in the middle, and Cappy with the tail.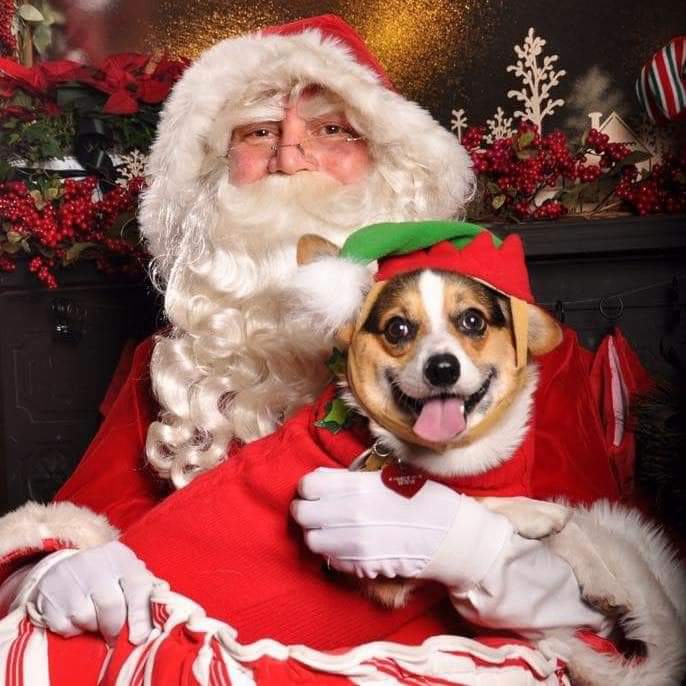 Missy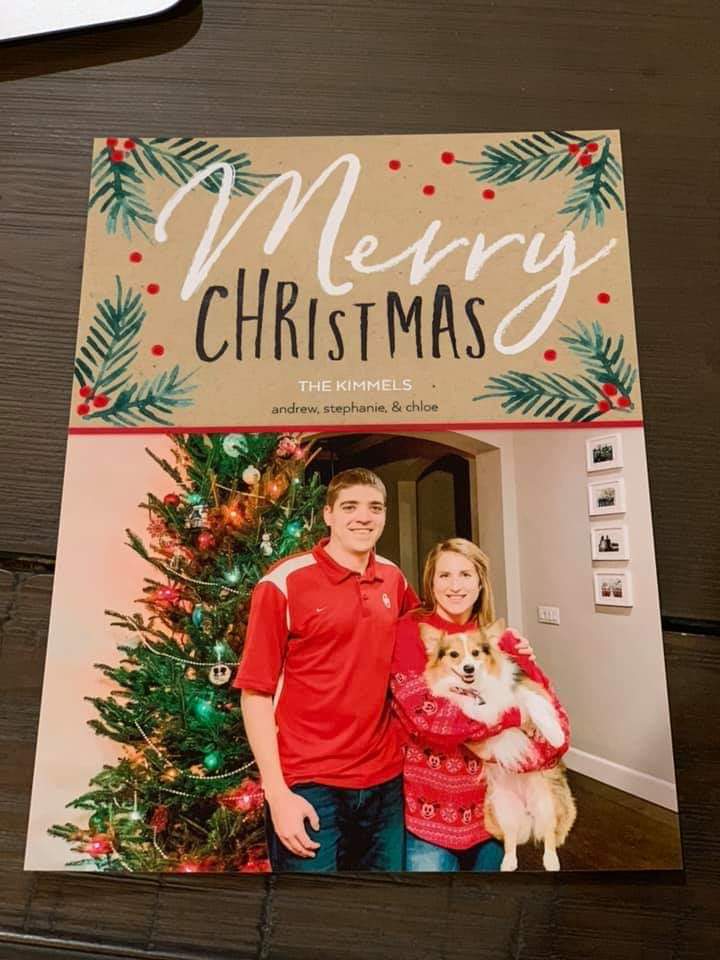 Chloe and her family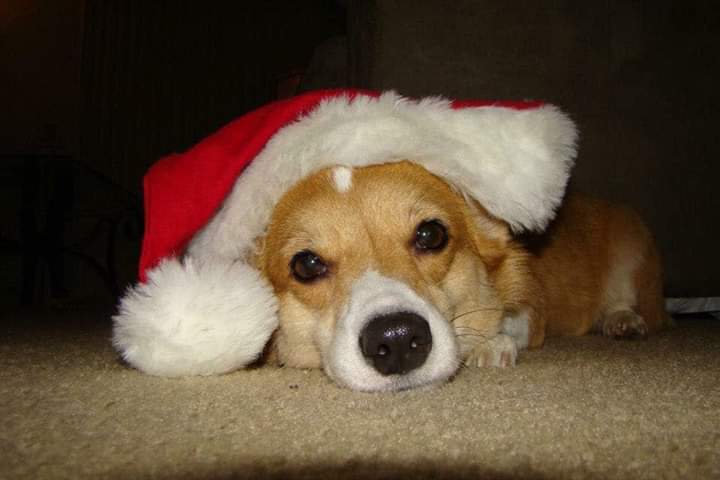 Sophie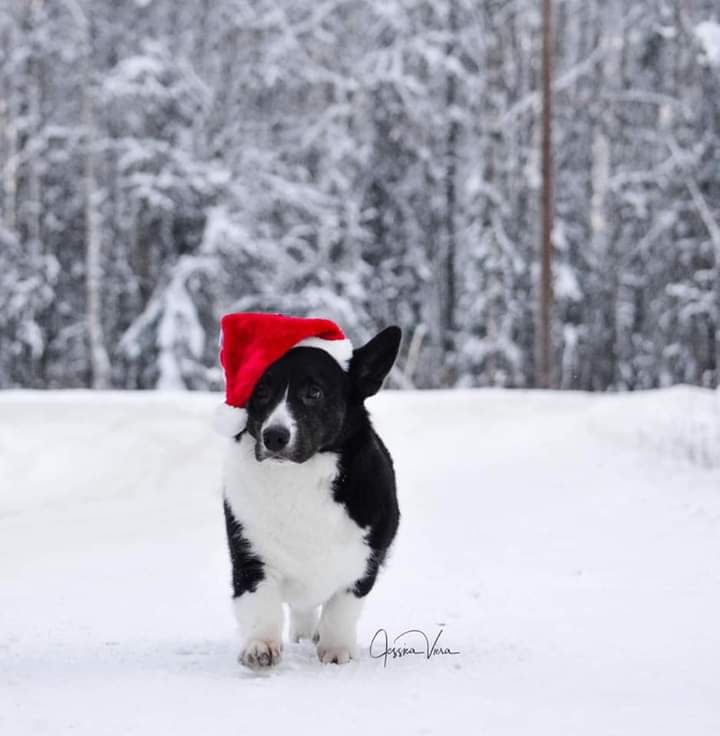 Santa Vlad is comin' to town!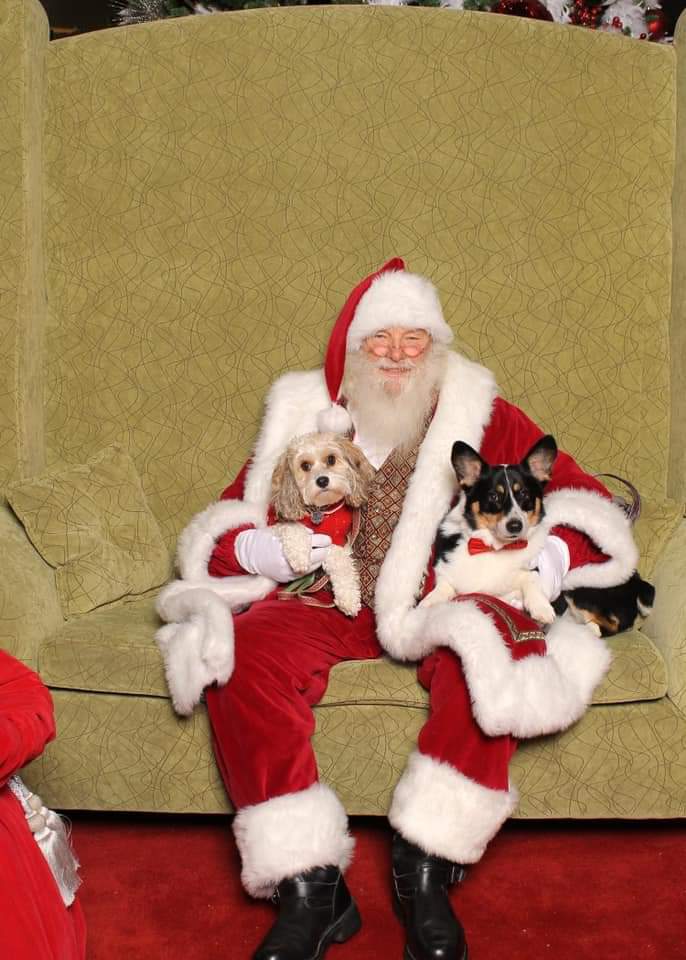 Goldie and Loki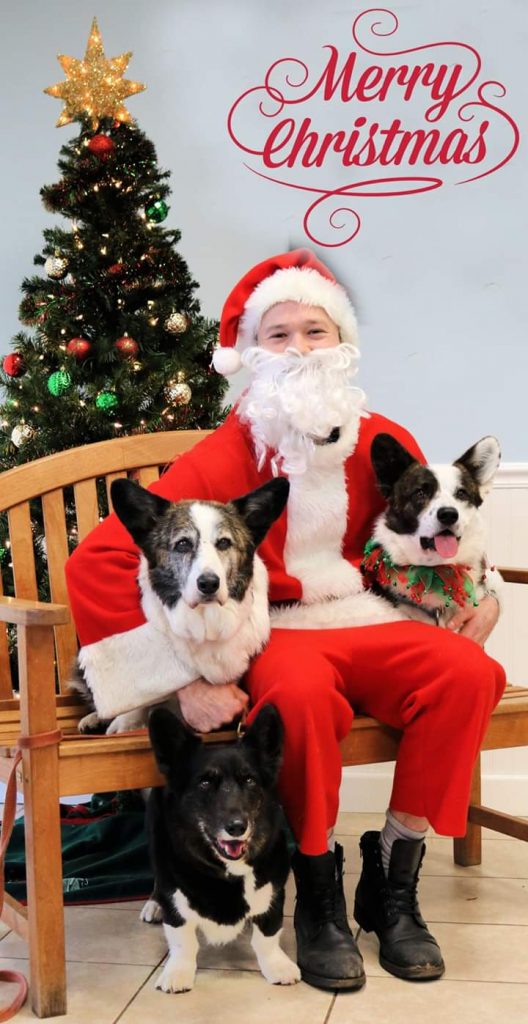 Jimmy, Wilson and Cedar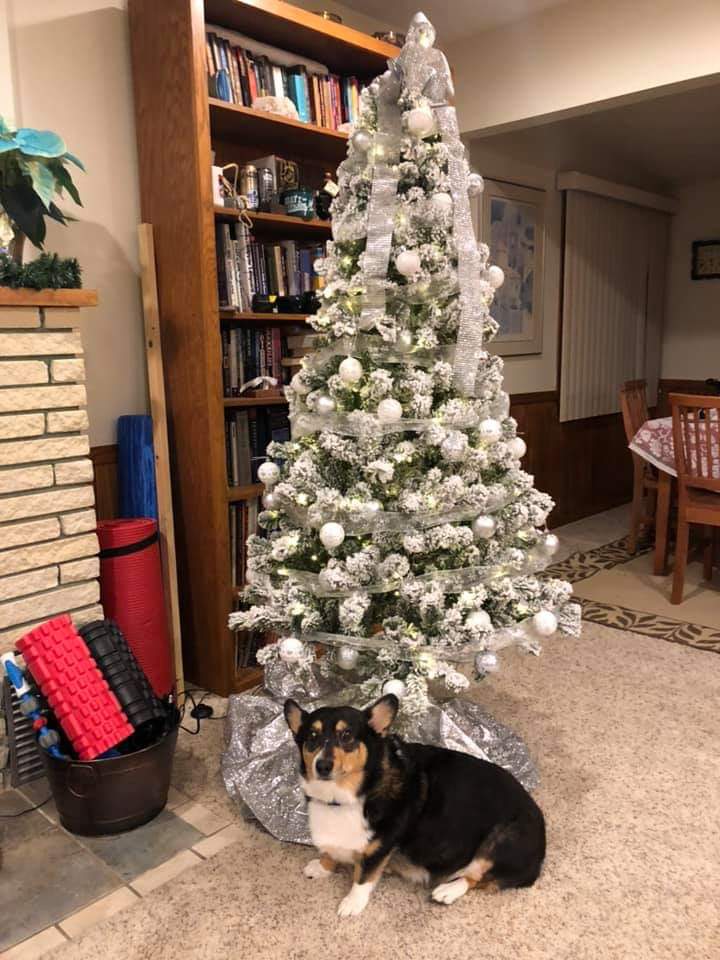 AJ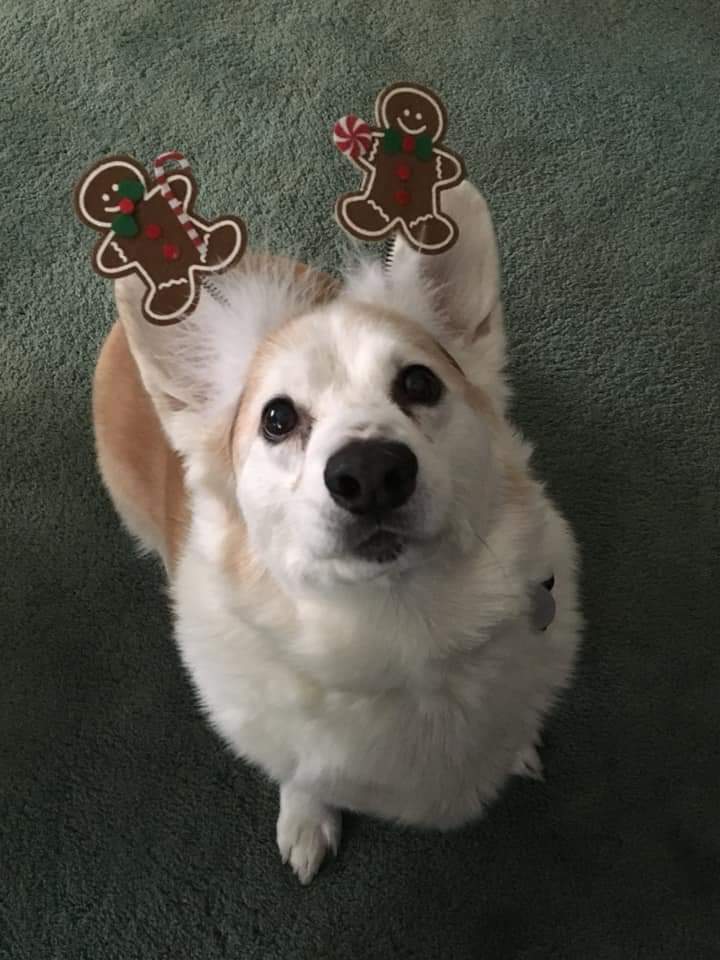 Potter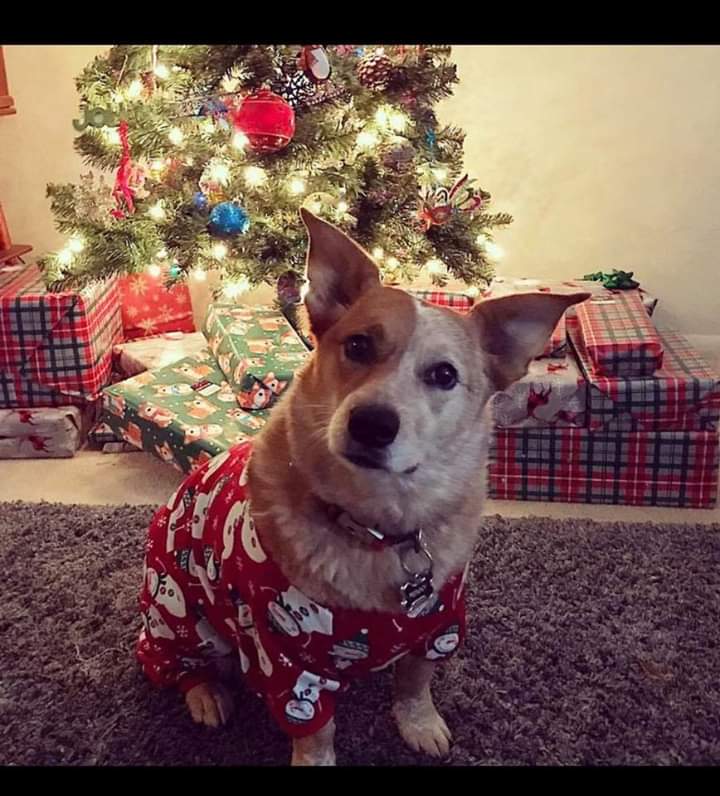 Penny
Ms. Ellie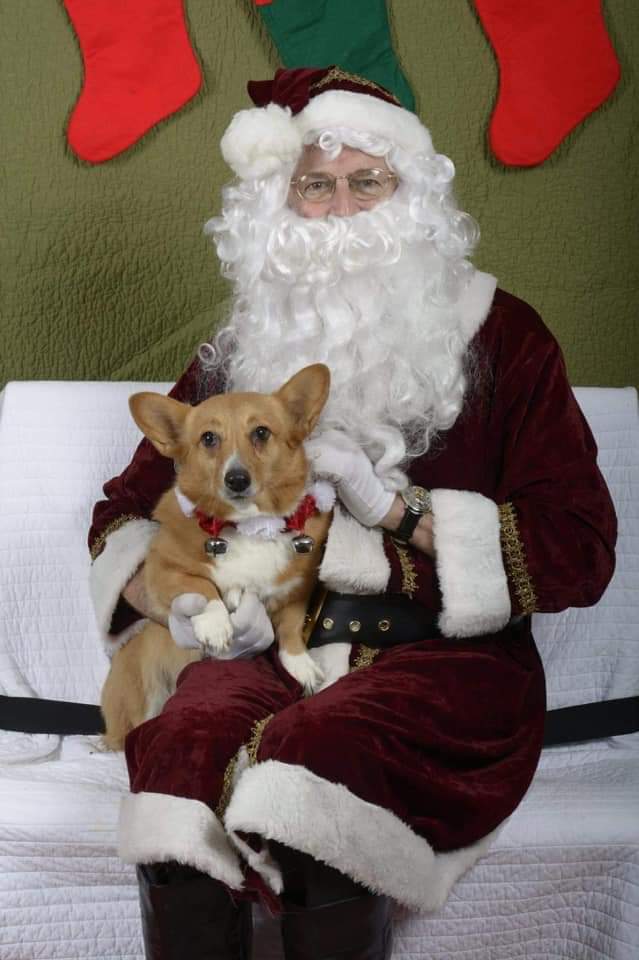 Willow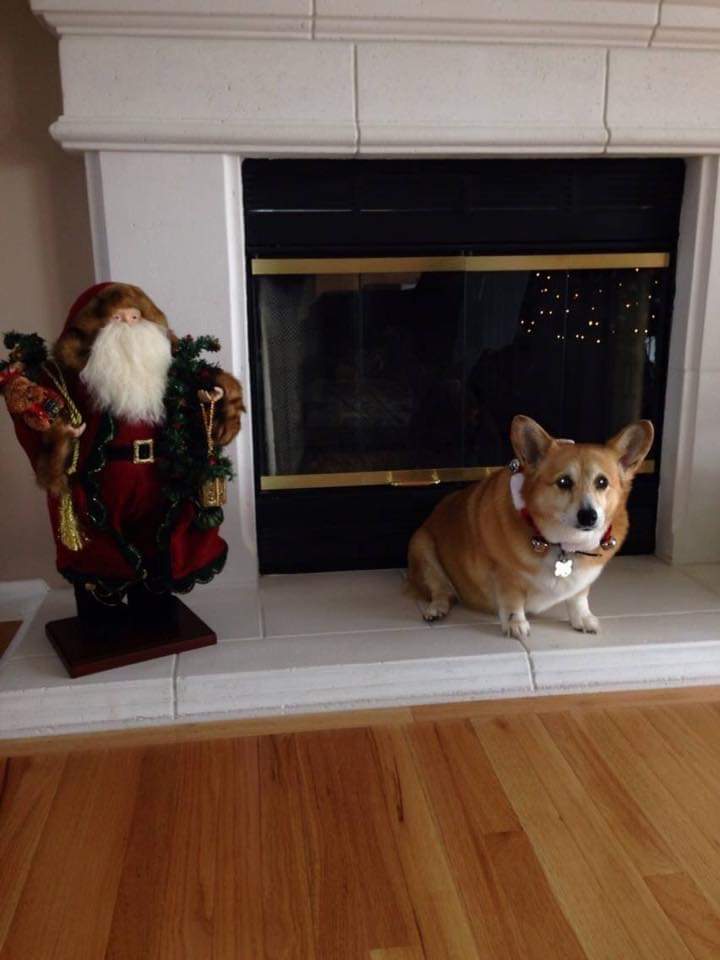 Chloe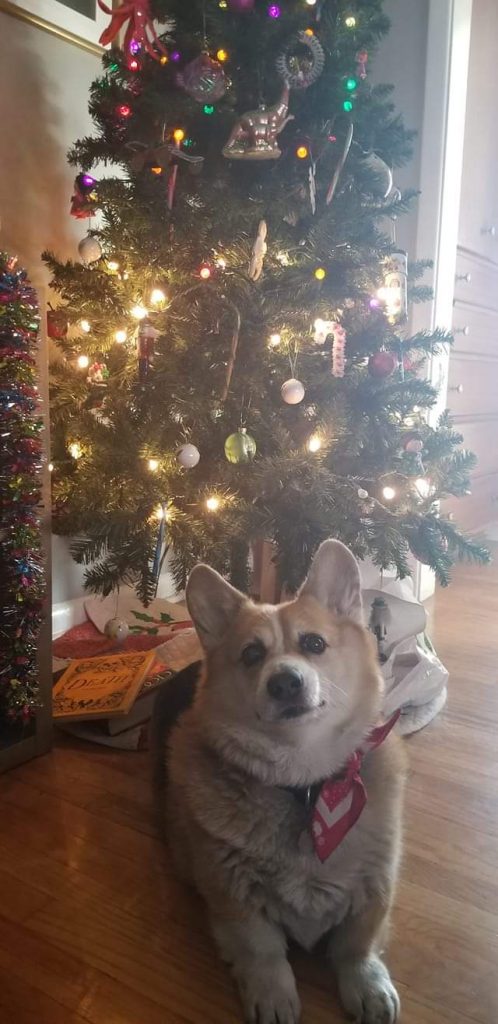 Oli is a very serious gift guarder.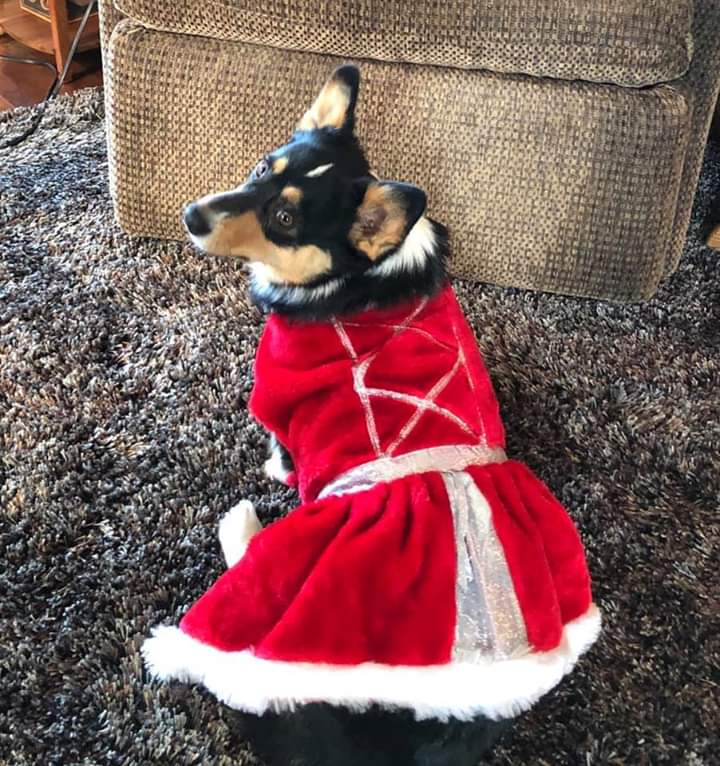 Bella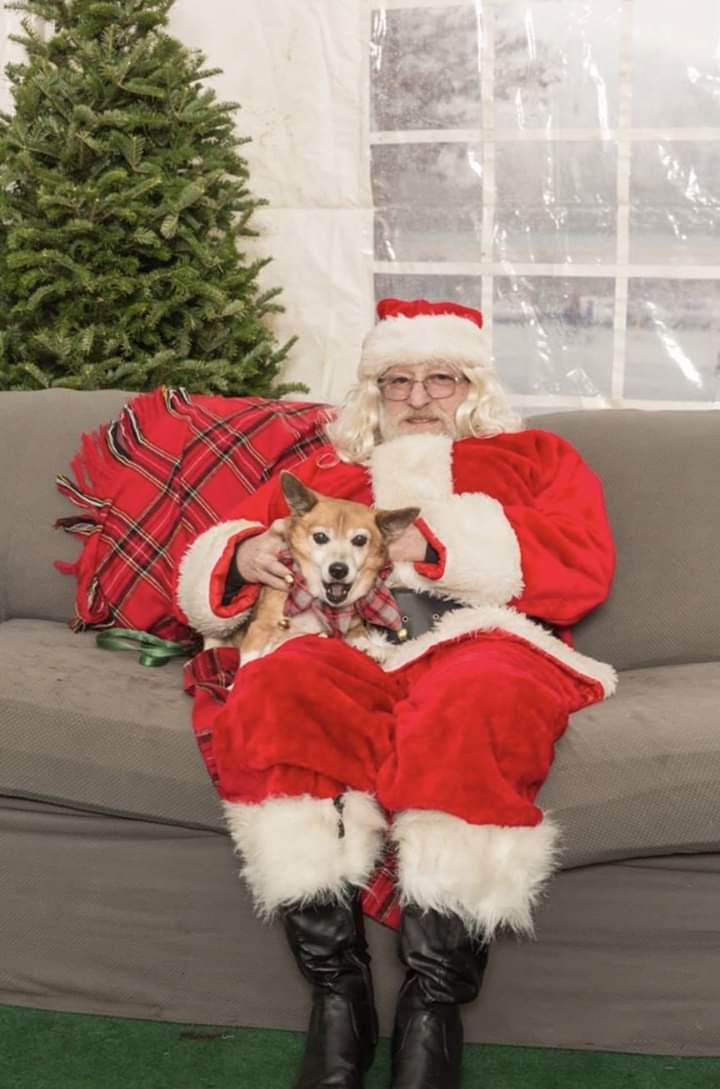 Nana
This 14 year-old rescued Corgi mix is deaf and sight impaired, and as her new Dad Jeff says, "it helps to give your heart again."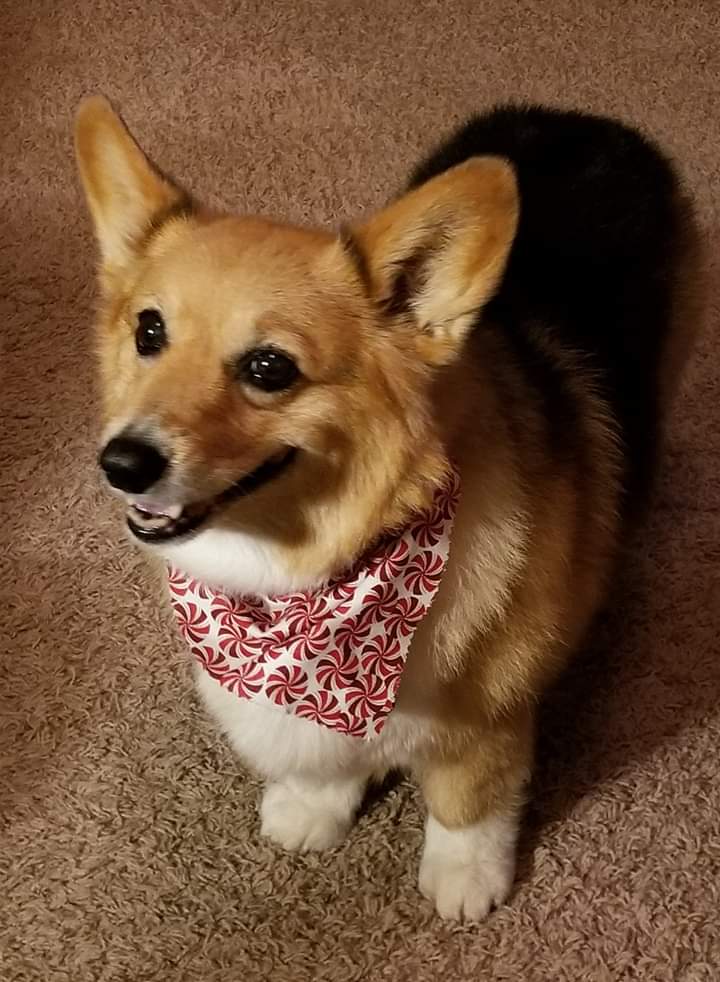 Miss Belle
Ms. Maggie
Merry Christmas from King Arthur, Sir Lancelot, Sir Galahad, Jim and Brenda!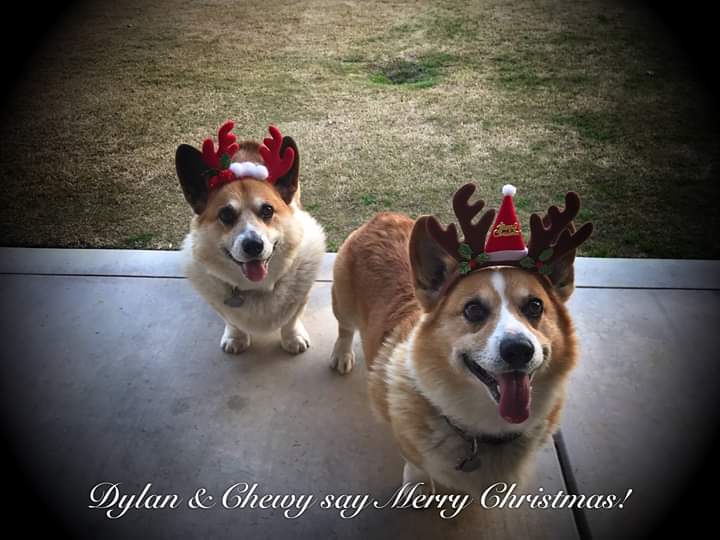 Dylan and Chewy
Holly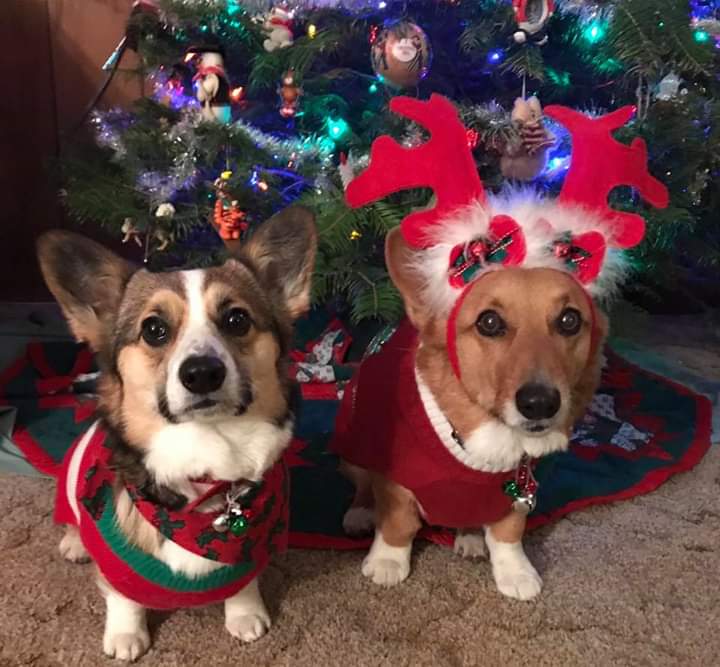 Merry Christmas from JoeyRoo and GracieRose!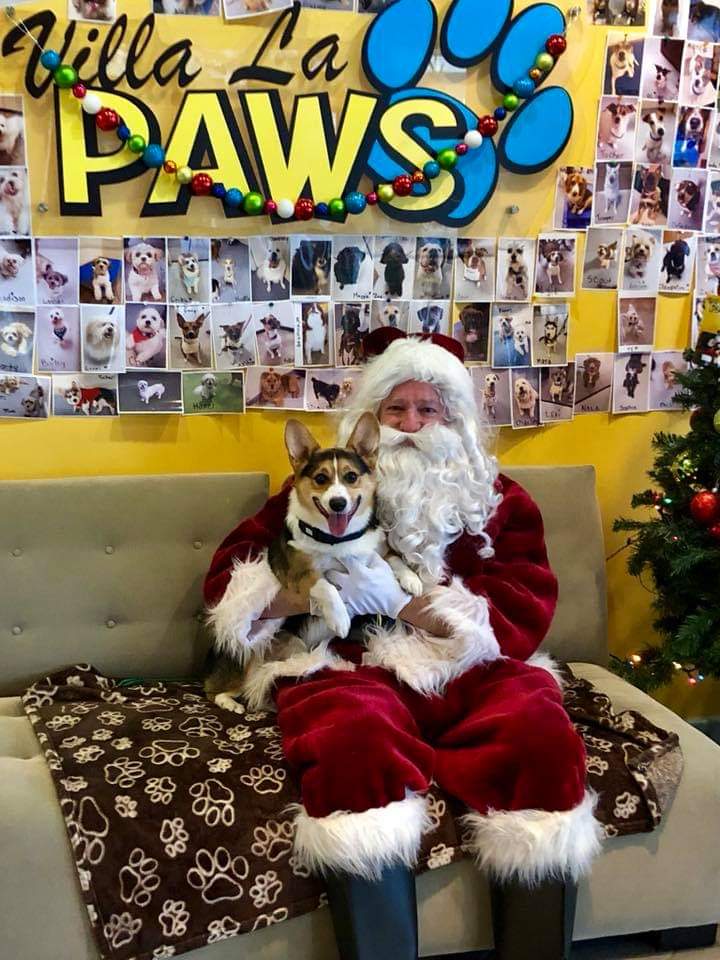 Jasper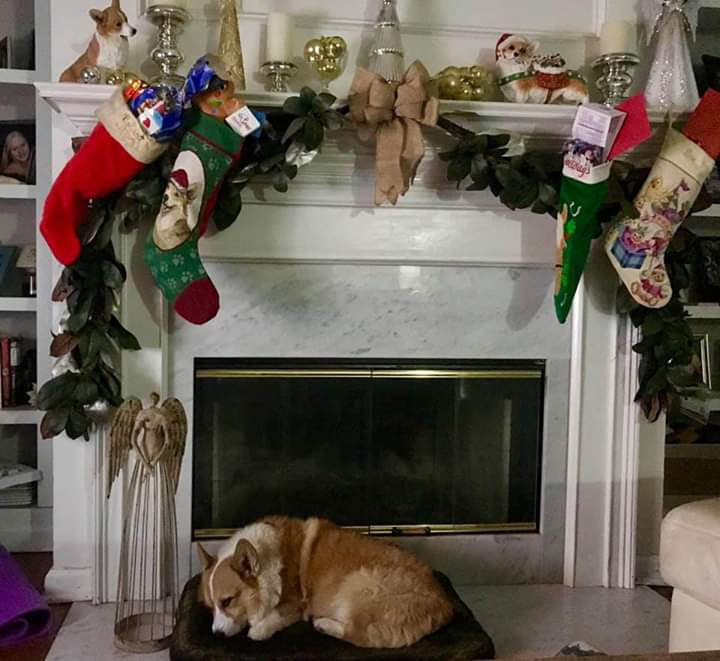 Cosmo Nubb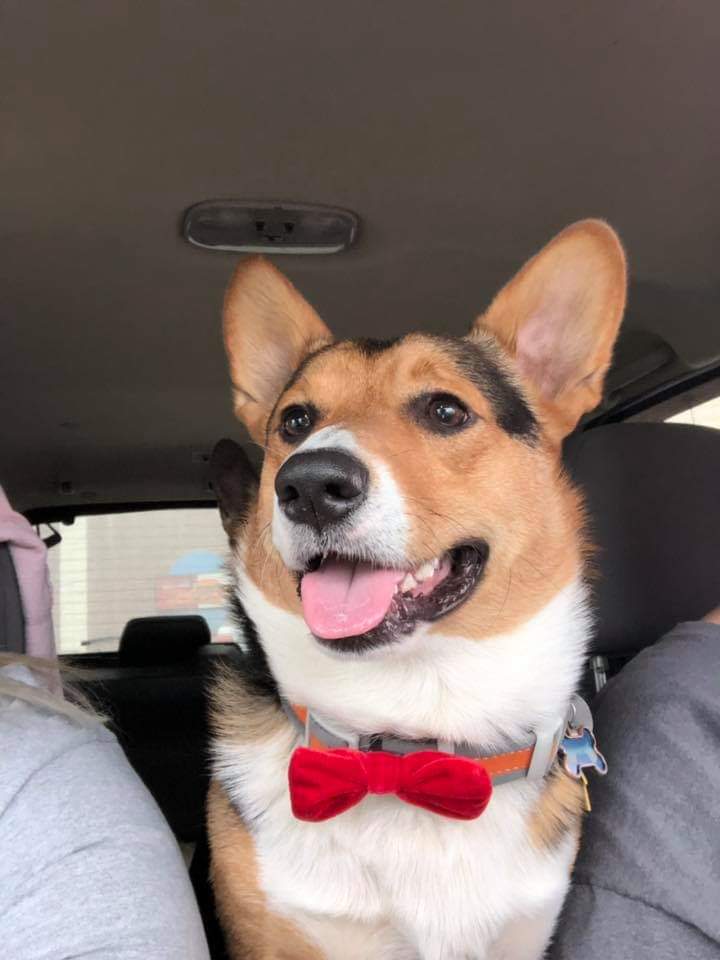 Winston Finley is off to see Santa. He loves car rides!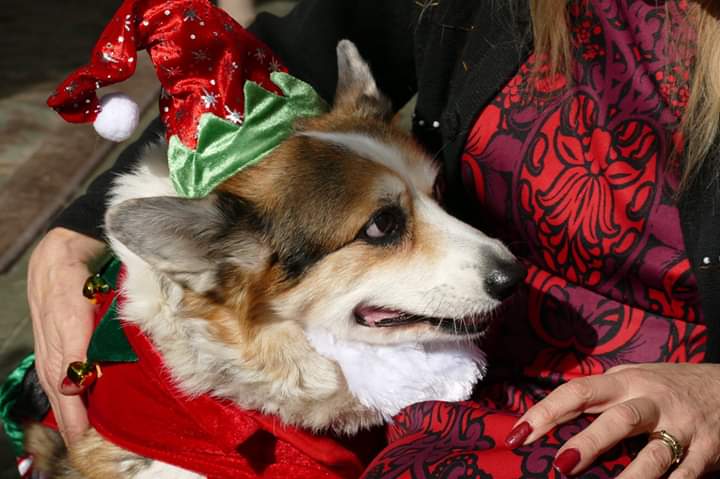 Baylie the Therapy Corgi is eleven.
Being a Therapy Dog is his second career, which he started last year after his mom retired from teaching. He's OK with the elf vest, but he's not sure about the hat and beard.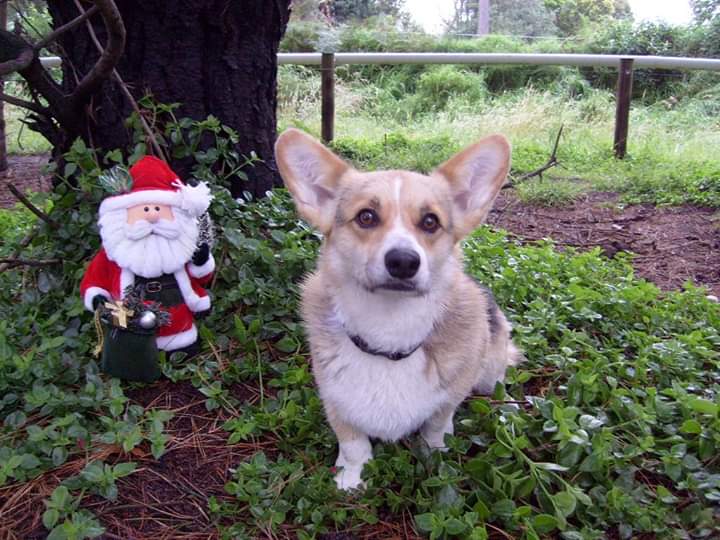 Benny tracks down Santa in the Pine Plantation – no snow for him down in Australia!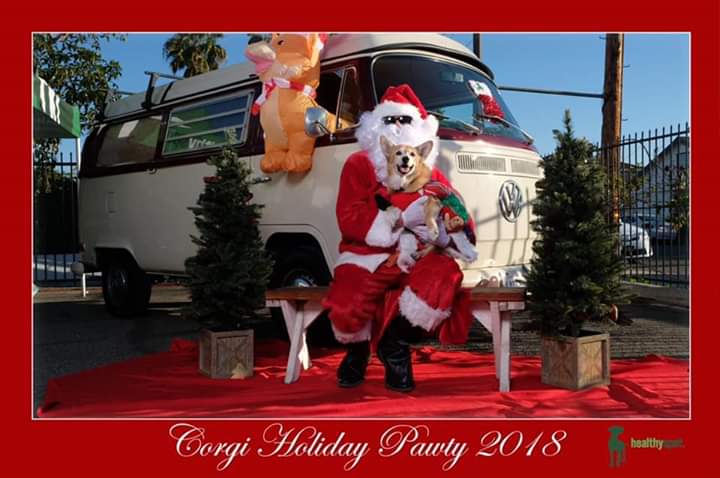 Kiki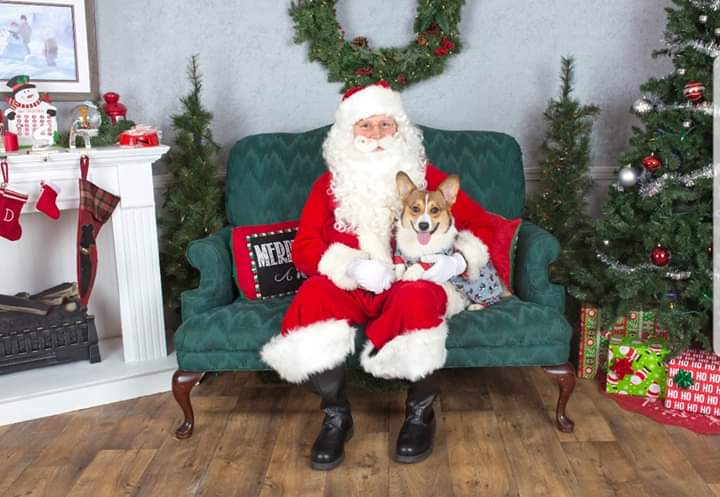 Tucker would like to wish The Corgi Nation a Merry Christmas!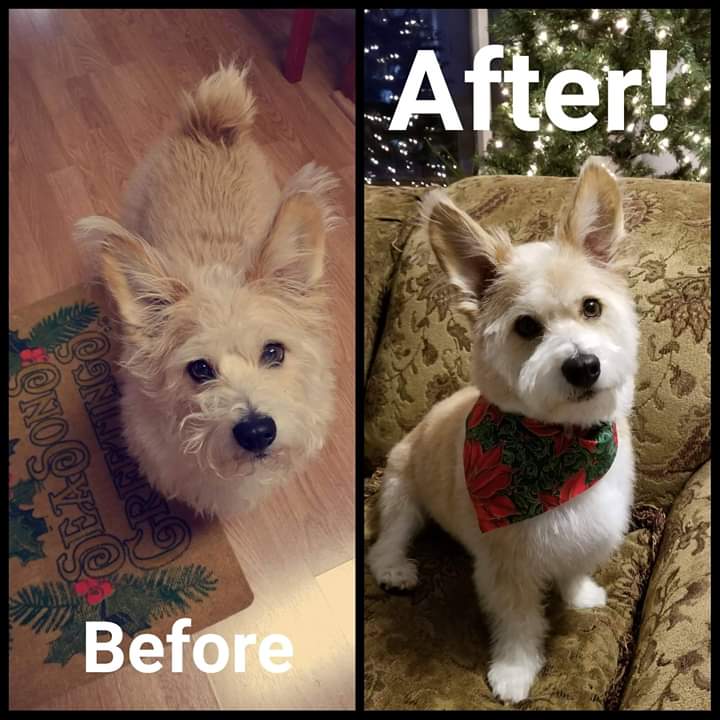 Charley is half corgi, half poodle, and is feeling very festive!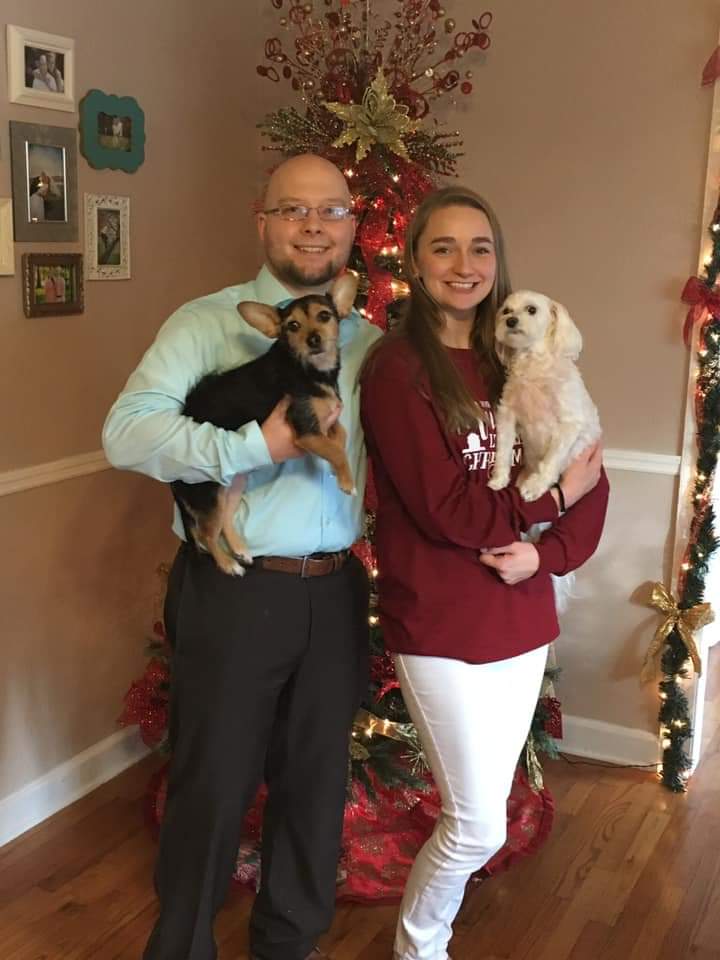 Cutie pie Dio is a five year-old half-Corgi, half Yorkie. (Those EARS are all Corgi).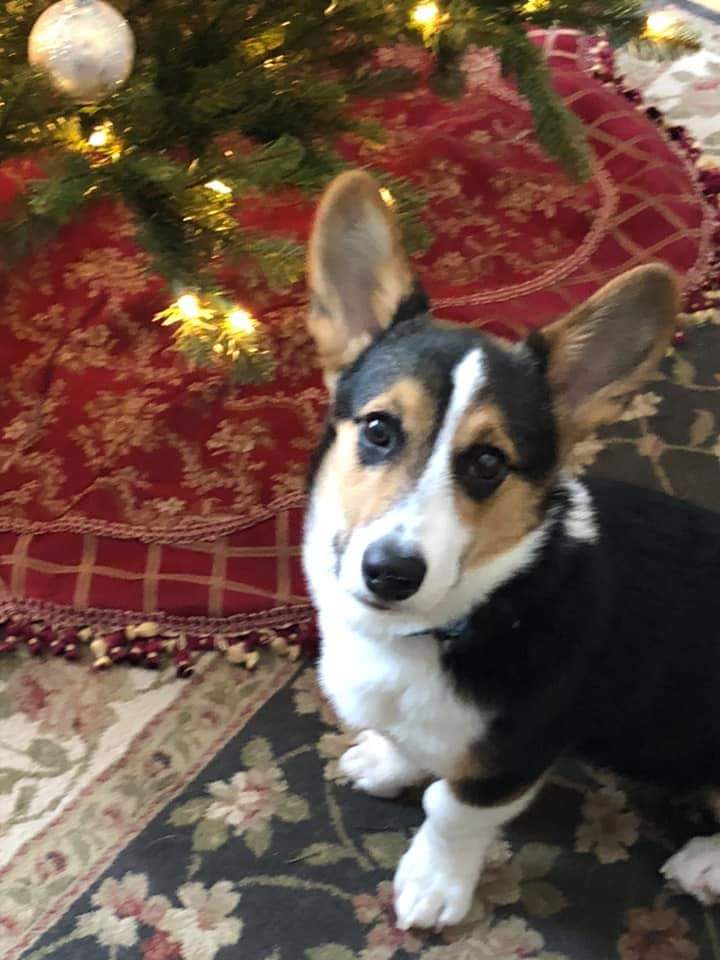 Tucker
@tuckerthecorgi2018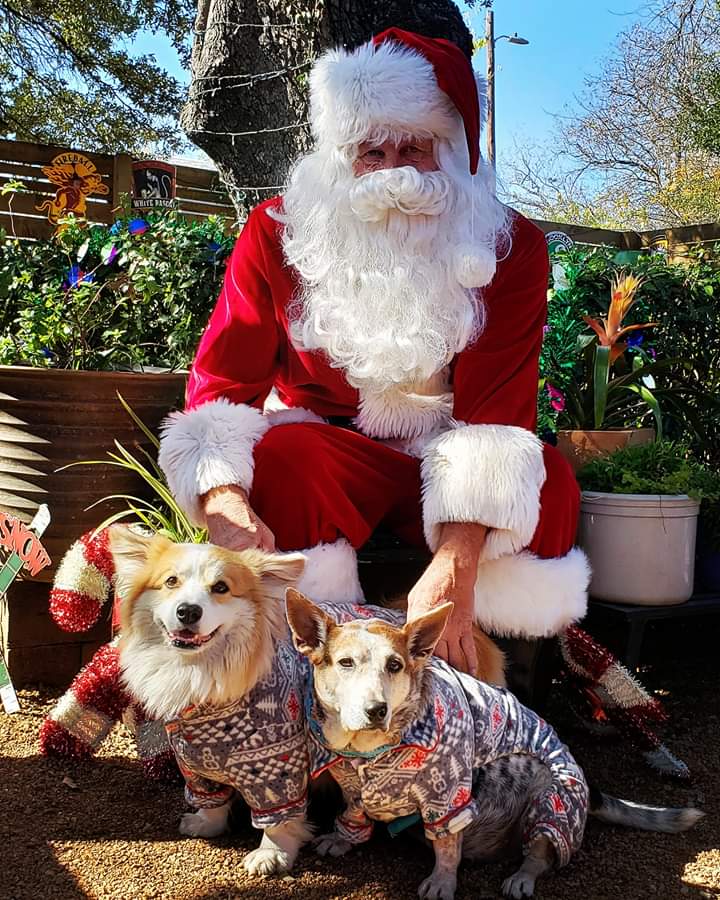 Middy and Perle with Santa Paws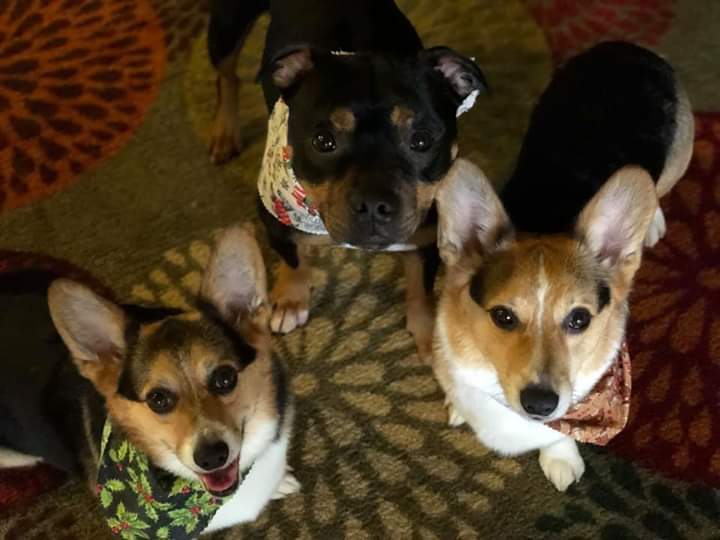 Lola, Bruticus and Baxter
Fresh from the groomer and sporting bandanas!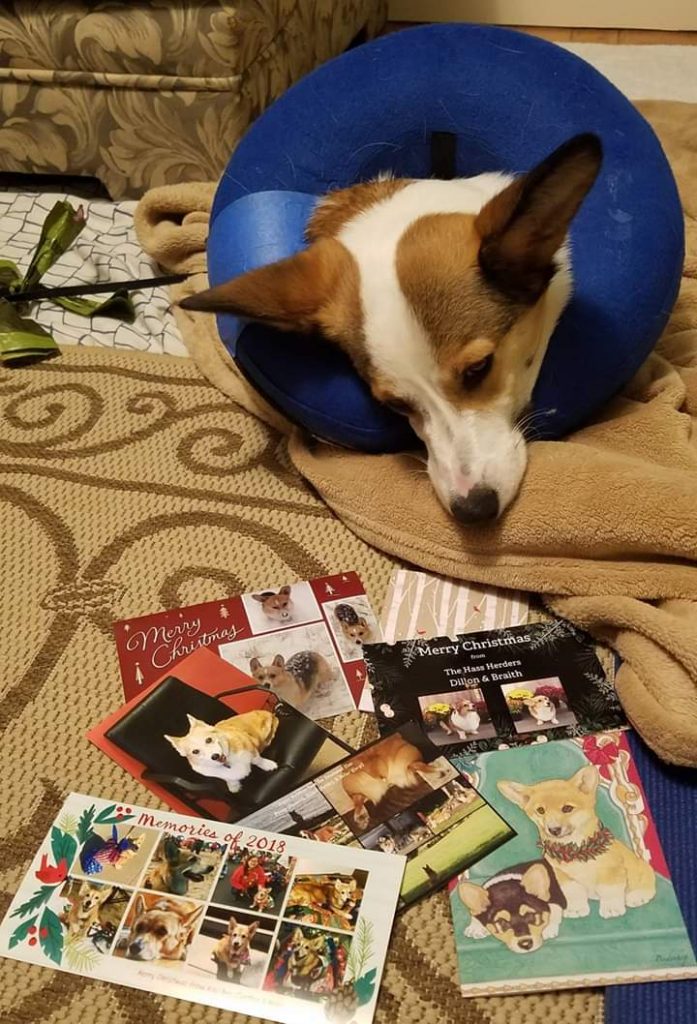 Farley's Mom writes: "The Corgi Love is brightening our days as Farley recovers from surgery. Thanks for all the wonderful cards. Happy Holidays to everyone!"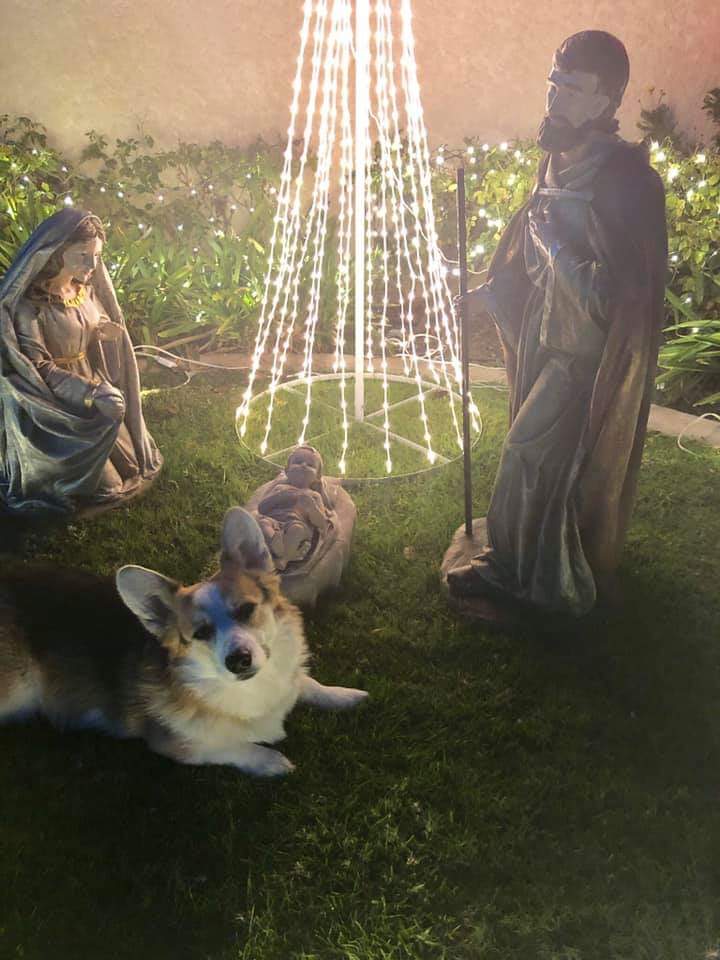 Espresso Corgi guarding the Nativity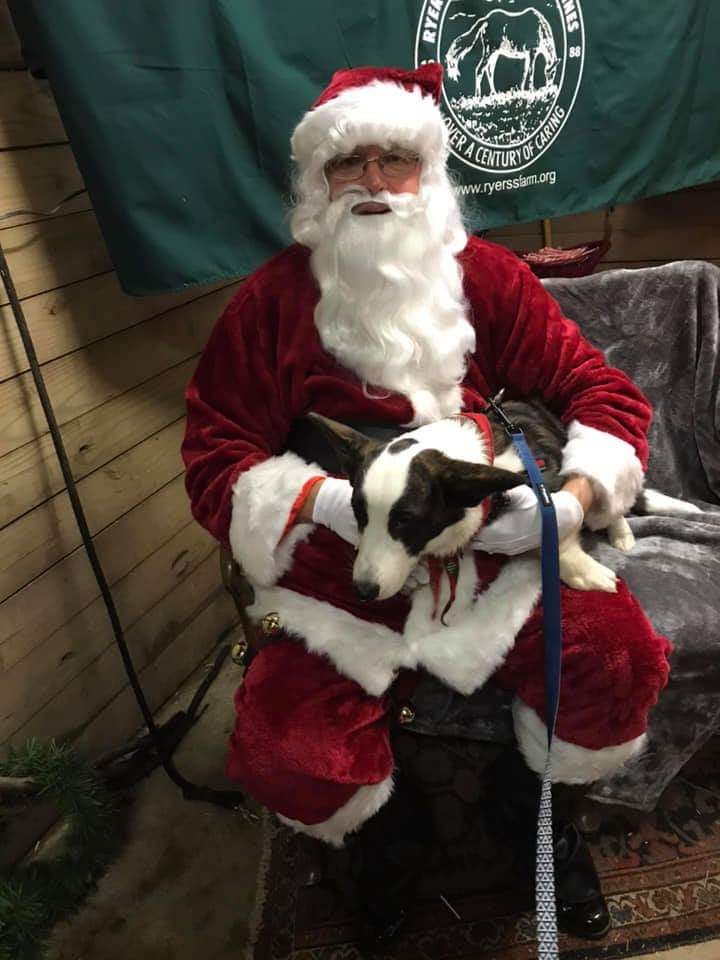 Gizmo met Santa on his first Christmas!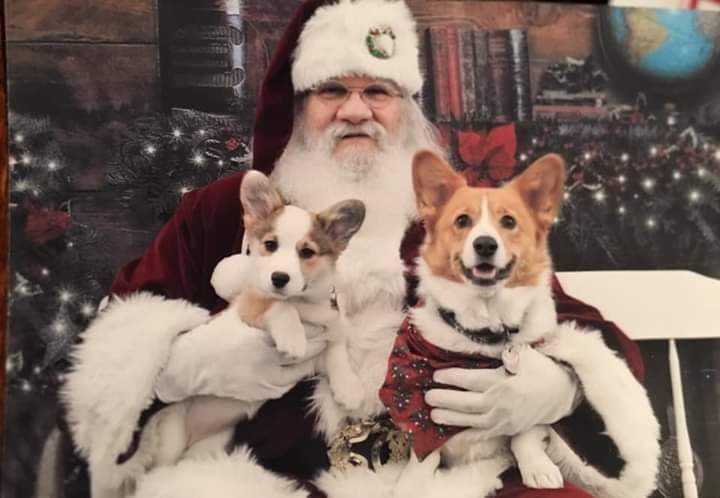 Elliot and little Holly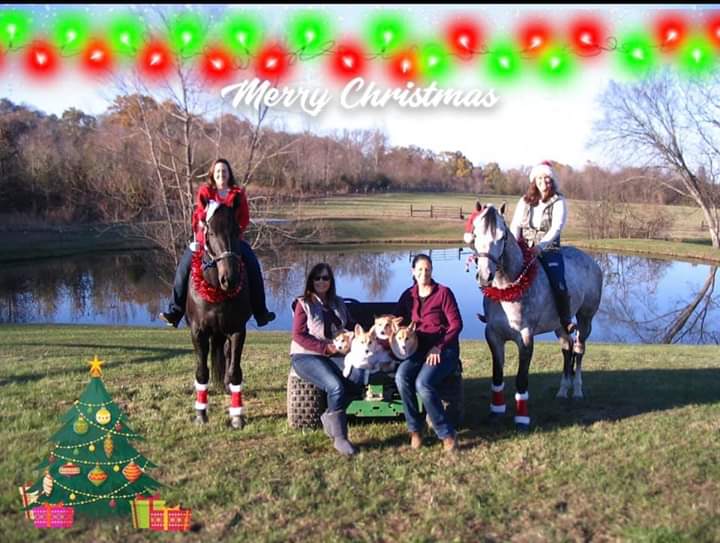 Corgis (L to R) Lark, Paisley, Titan and Derby, and horses Big Mike and Sterling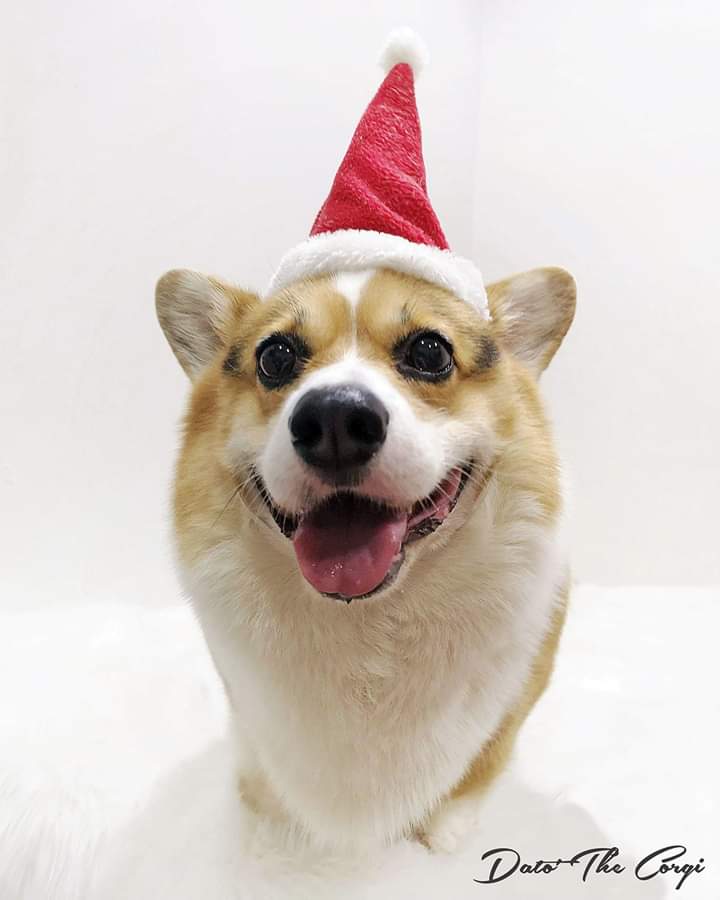 Dato The Corgi says "Keep Calm and Prepare for Christmas!"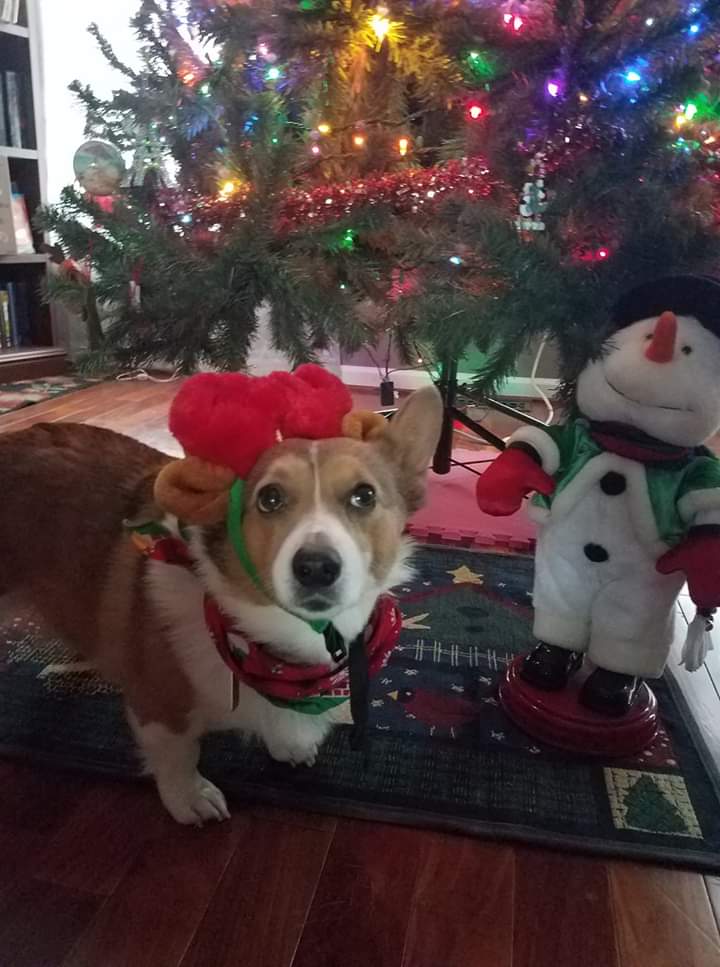 Nana Cannoli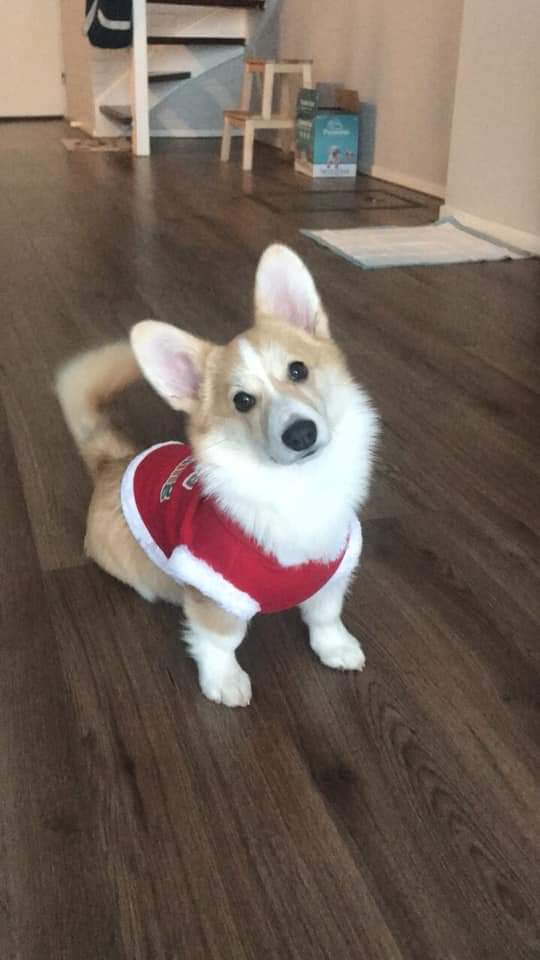 Zaffie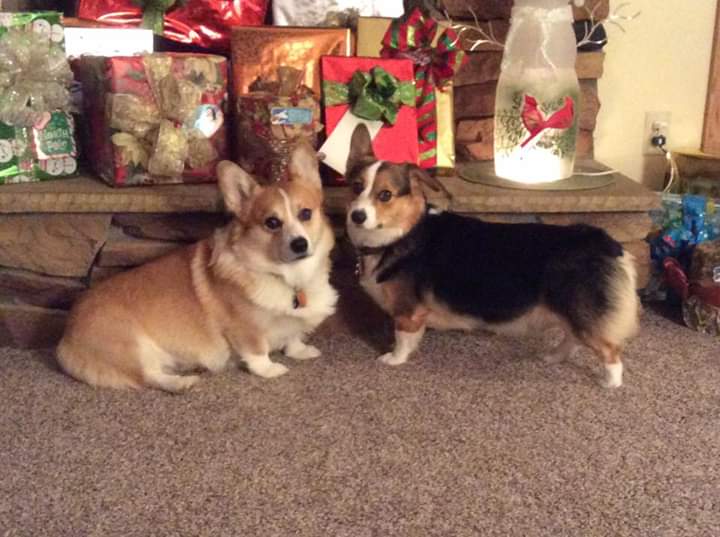 Tucker and Lorelei Lilly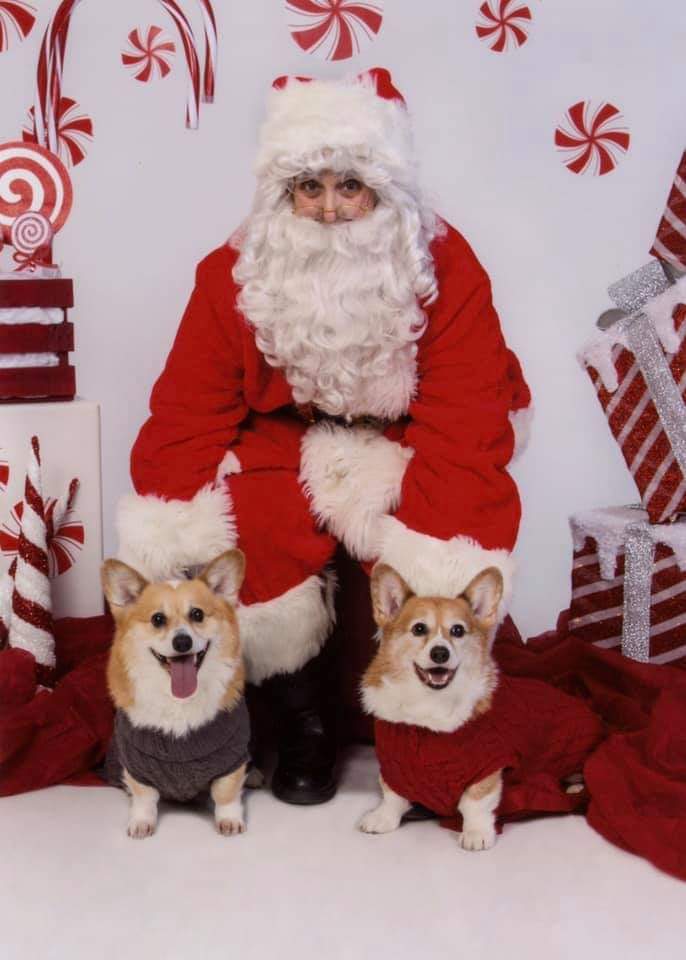 Franny (in red) is 12, and Jasper (in gray) just turned 11. They both enjoyed meeting Santa a couple of weeks ago!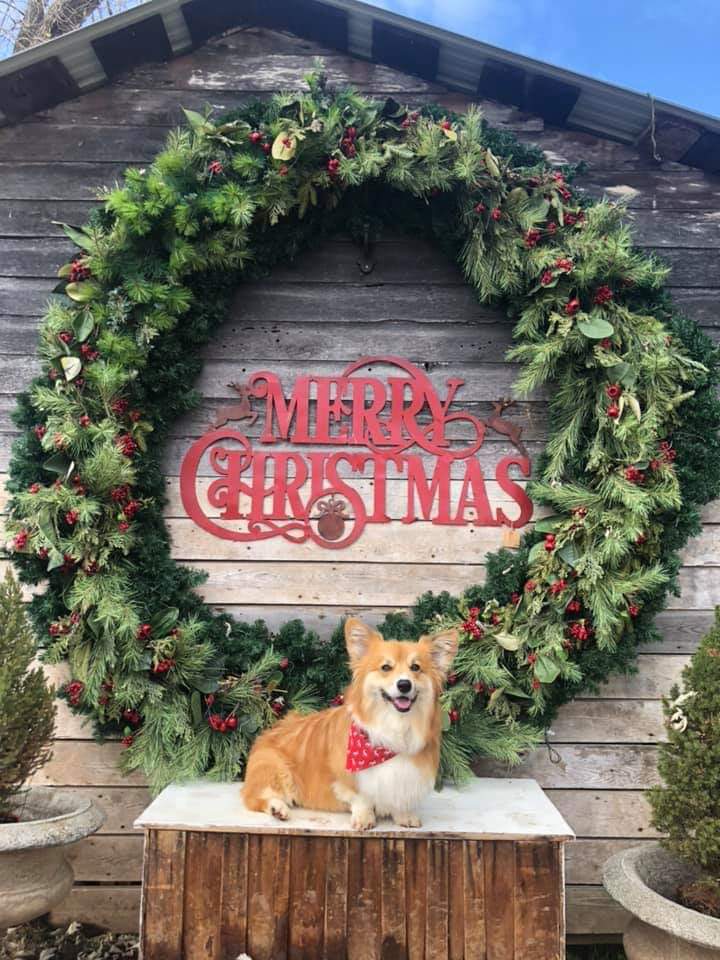 Moogle The Fluffy Corgi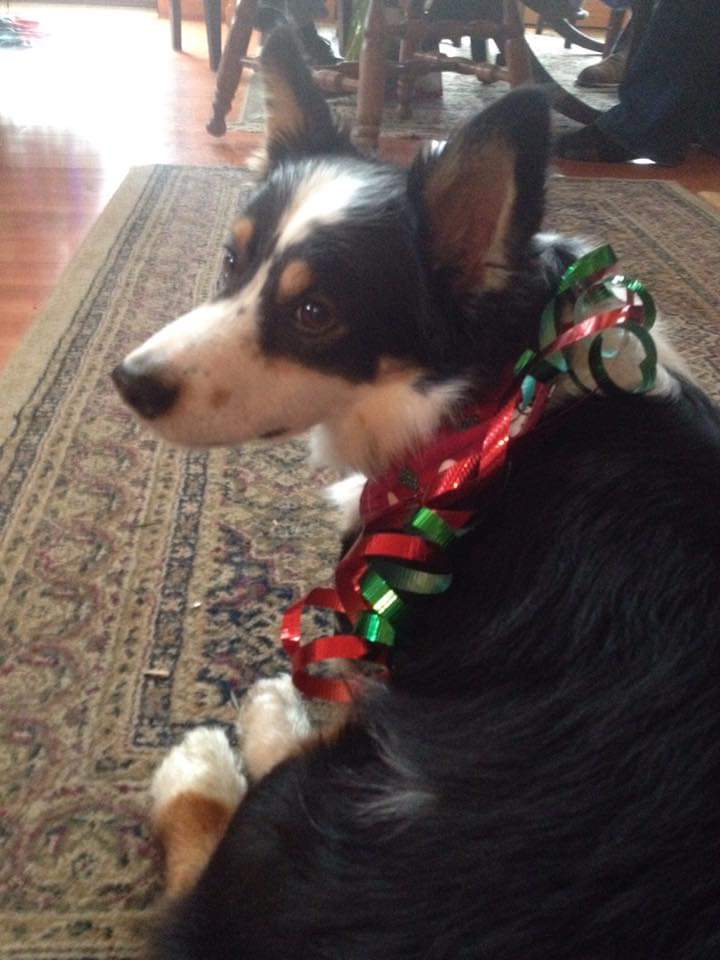 Ozzy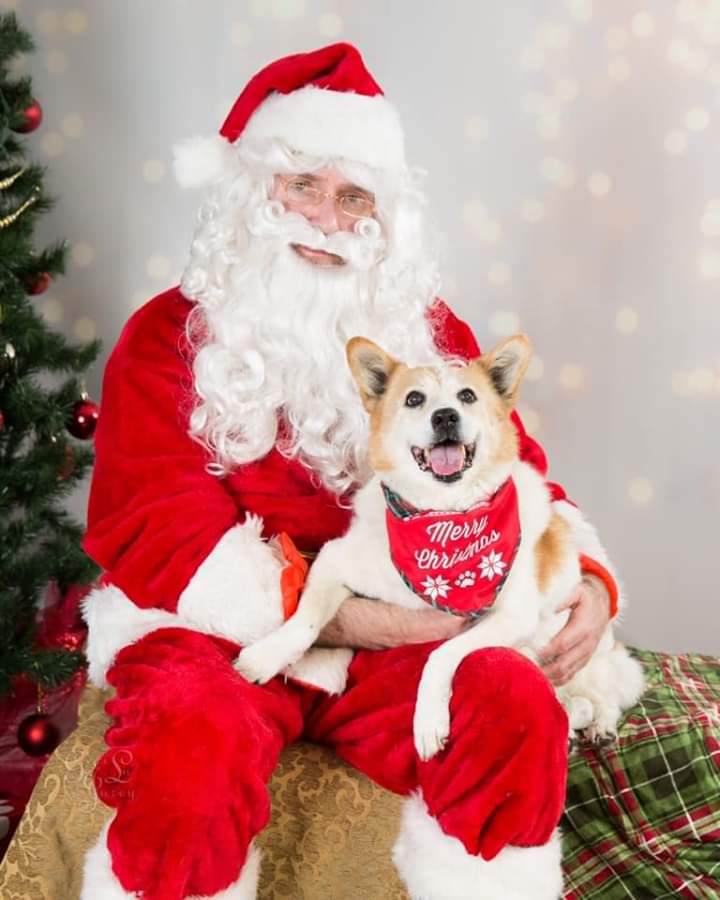 Neela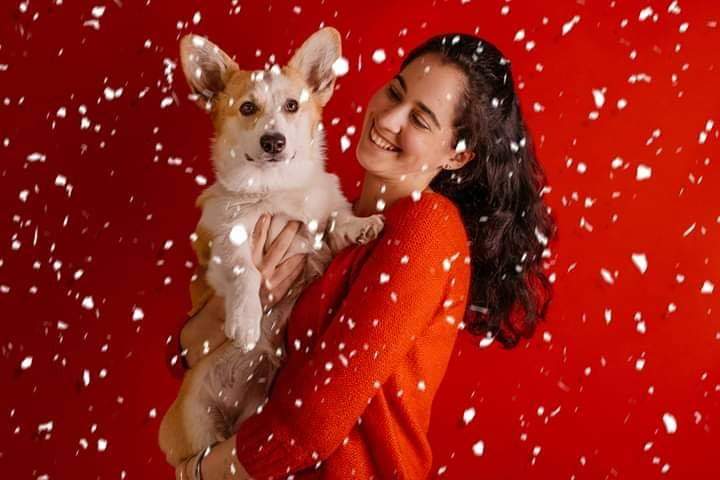 Sofia
@sofia.the.mini.corgi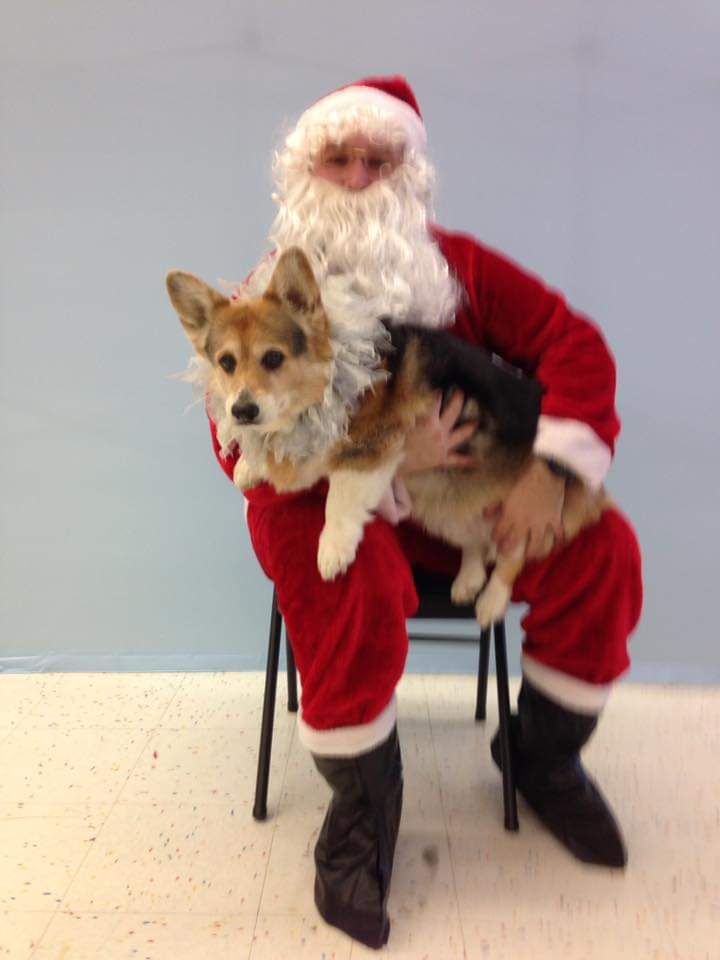 Senior Love! George is 15 years young.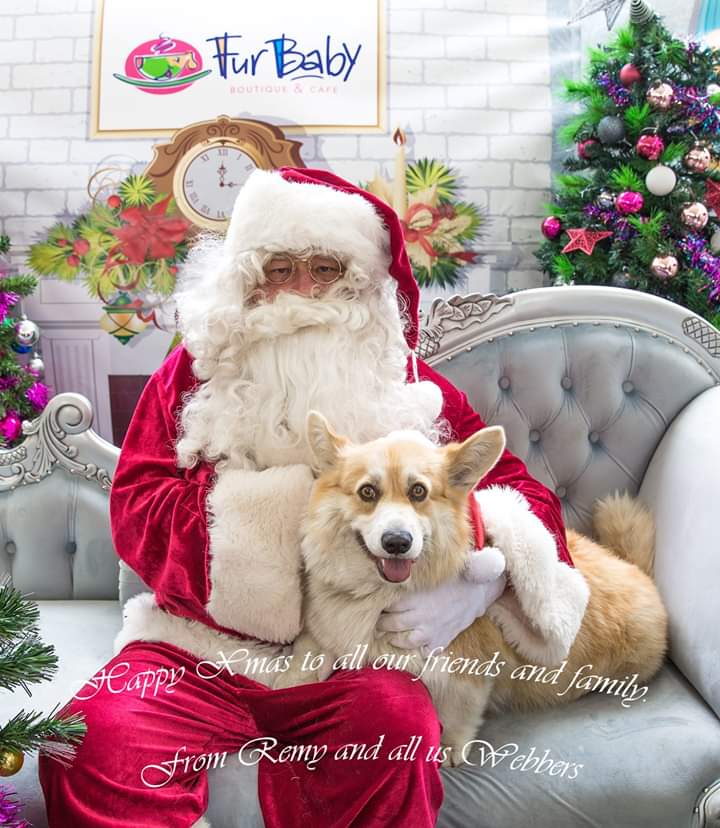 Remy of Australia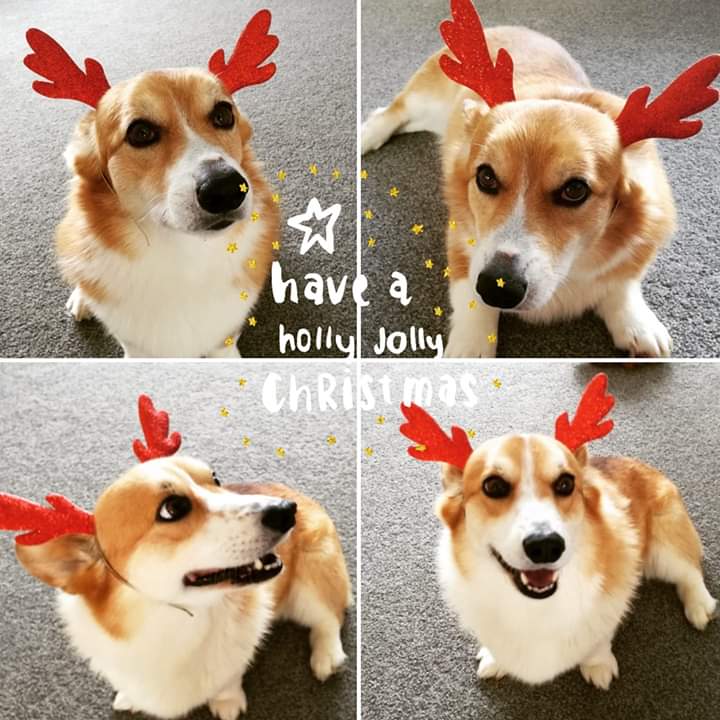 Spartacus and Remus of New Zealand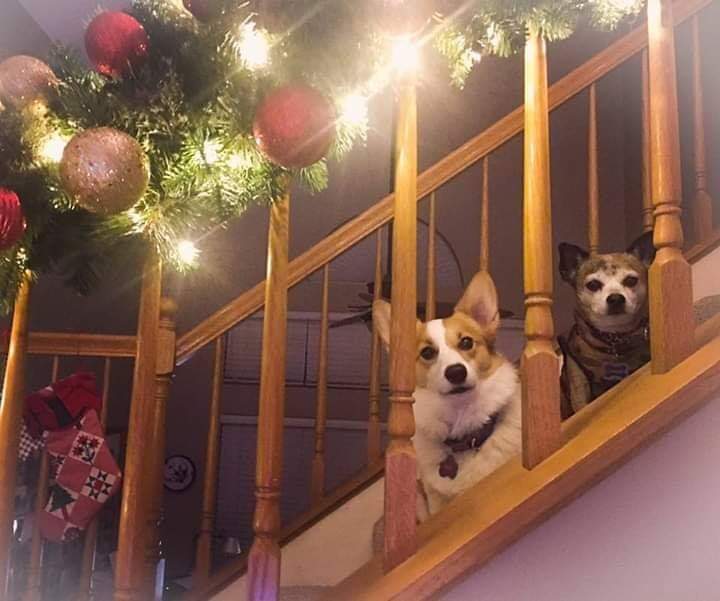 Remy and Tigger: Don't we look angelic? We're trying to be extra good for Christmas.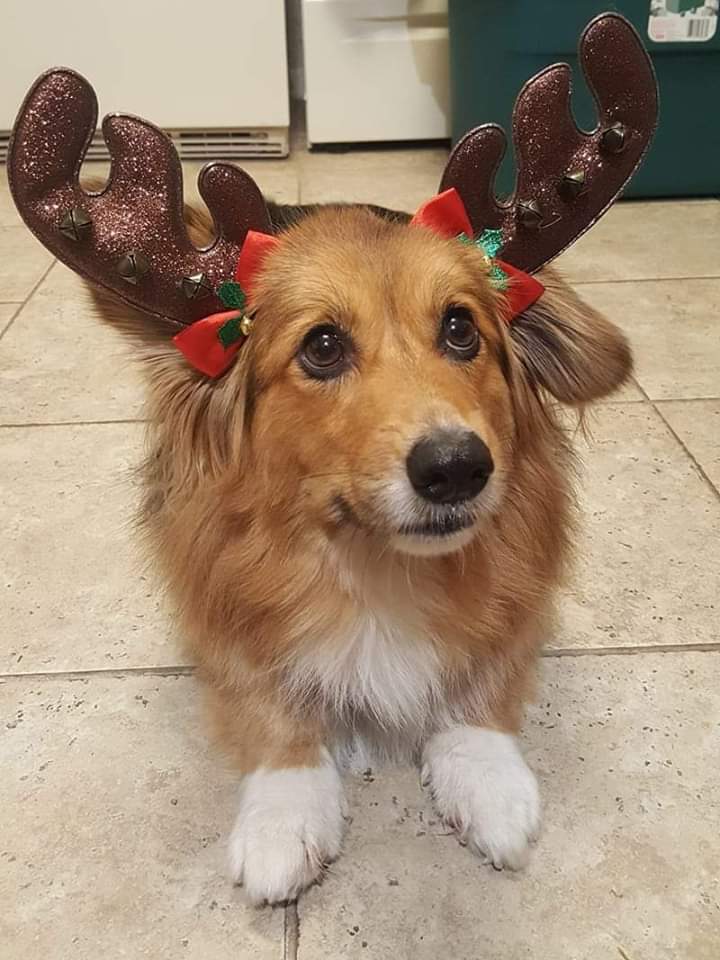 Miss Daisy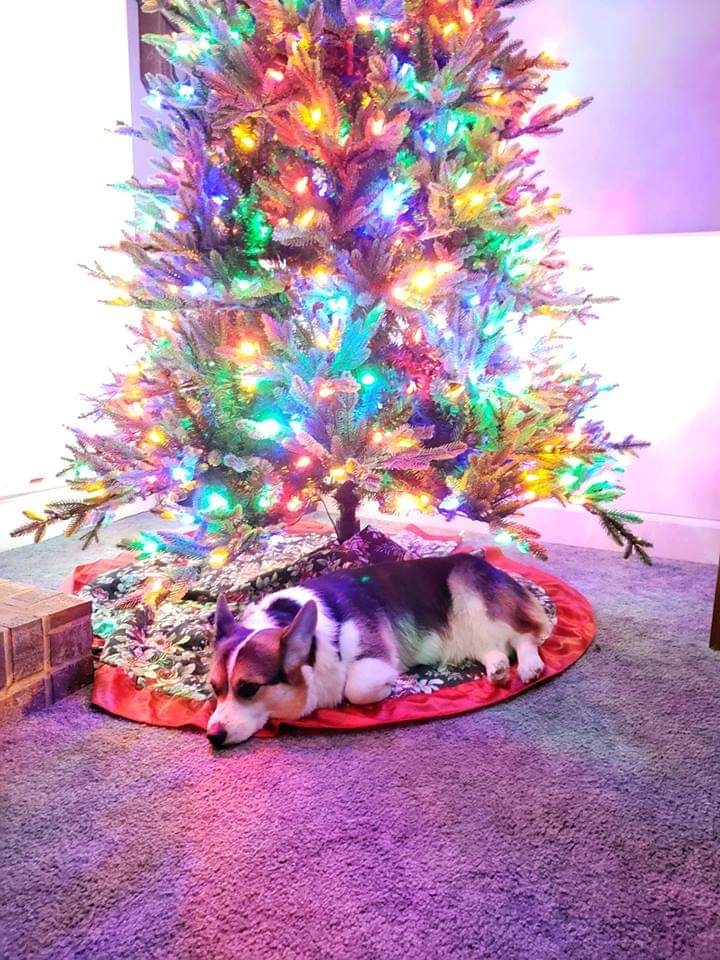 Kai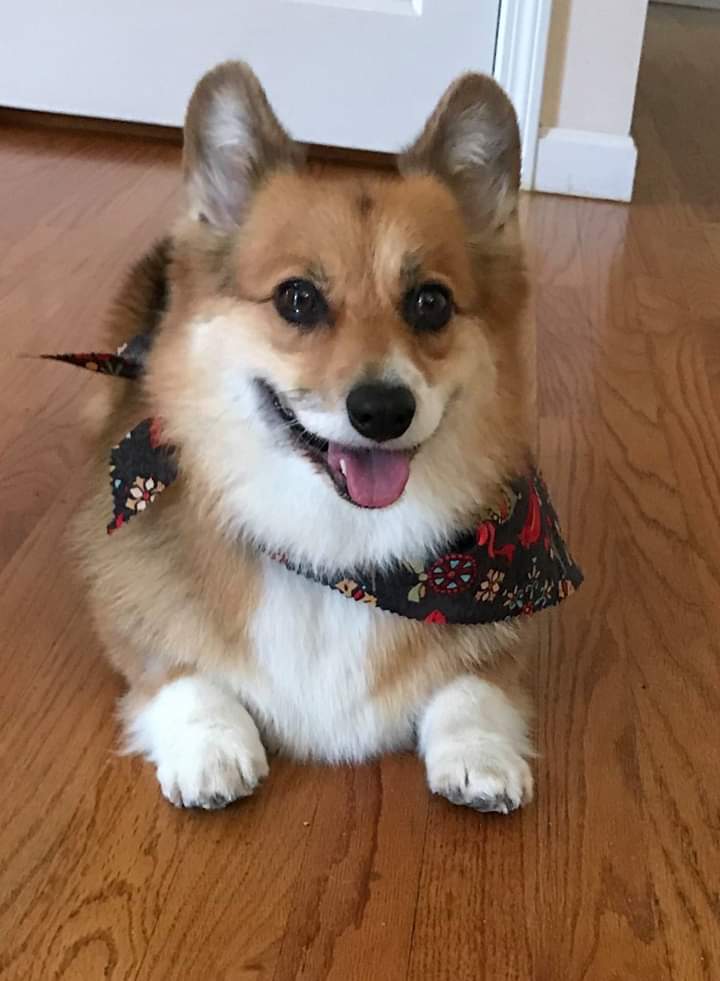 Fidgit and her new fancy new bandana!
If you liked this post, check out these!