Can you handle 148 Christmas Corgis? Time to find out.
Enjoy!
Yours in Corgi Love and friendship, today and every day of the year.
Laurie
xoxo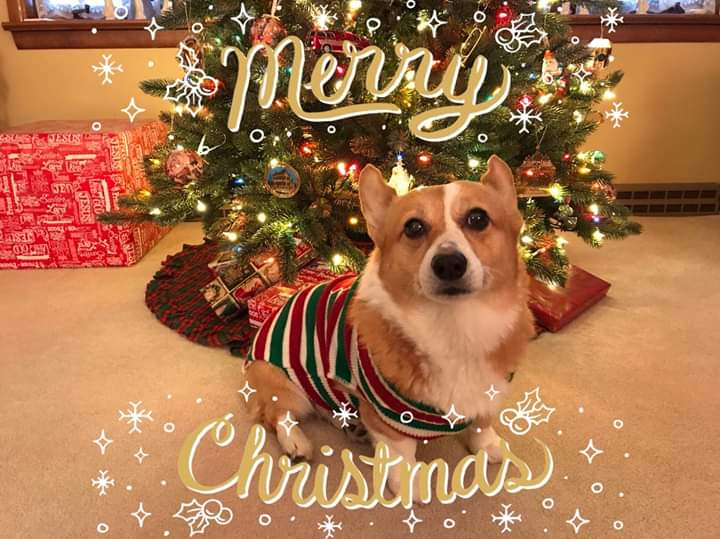 Flo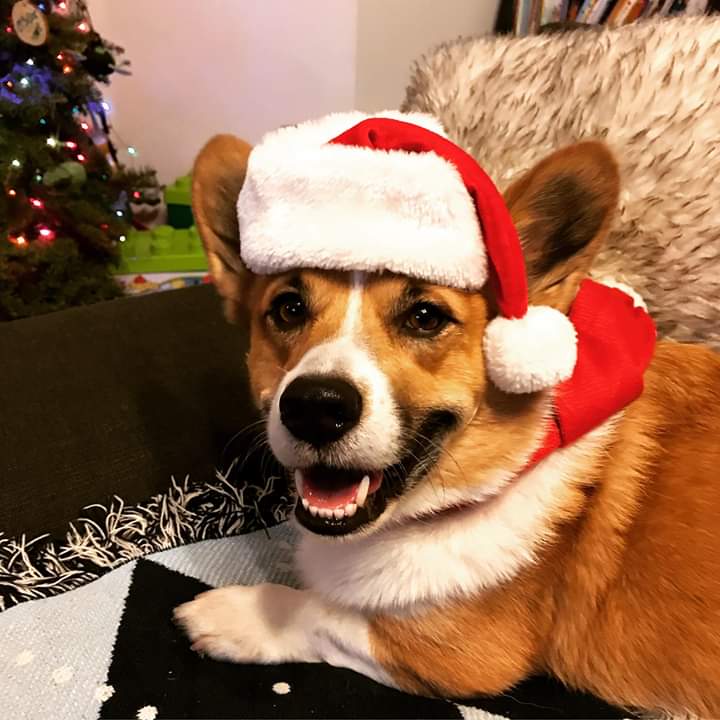 Morty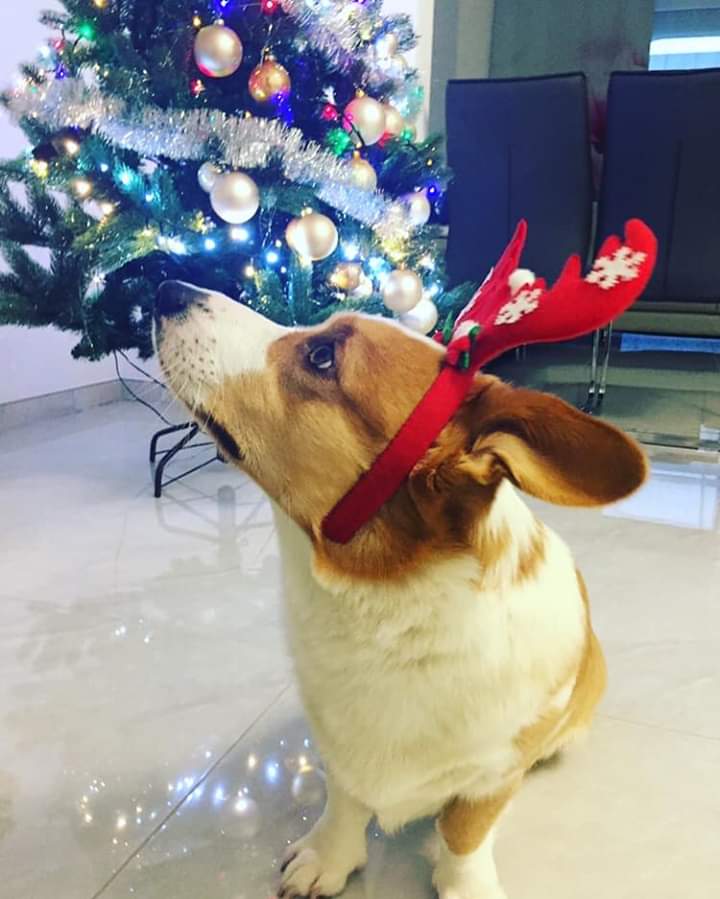 Stitch from Germany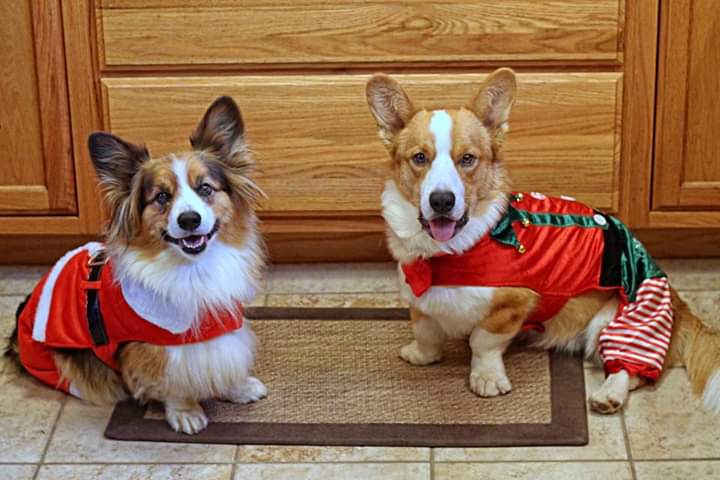 Santa Darby and his elf Riley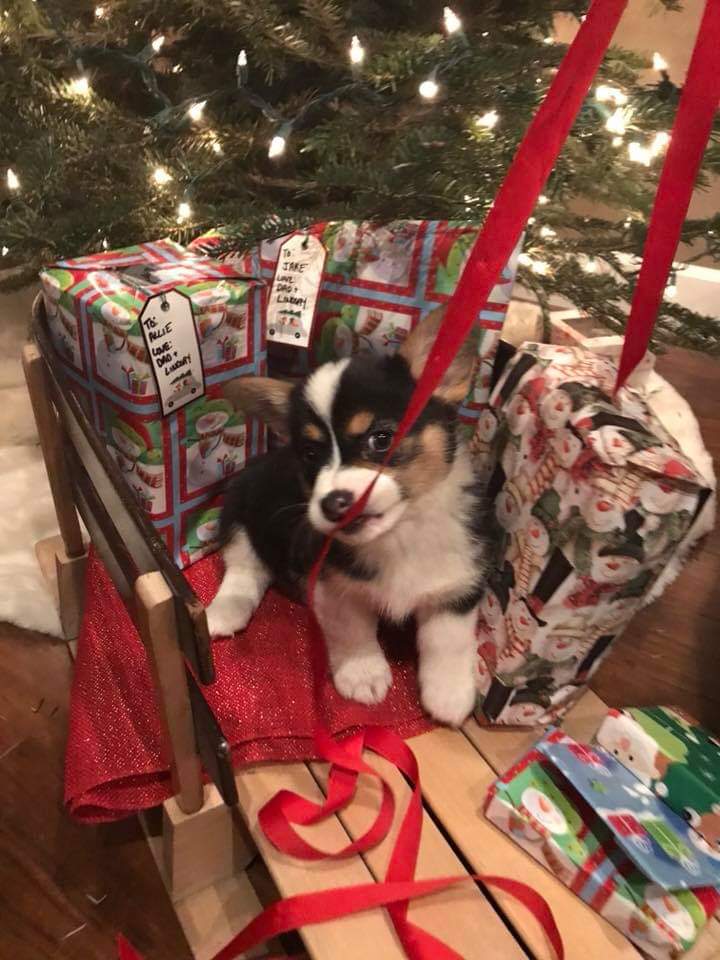 Donuts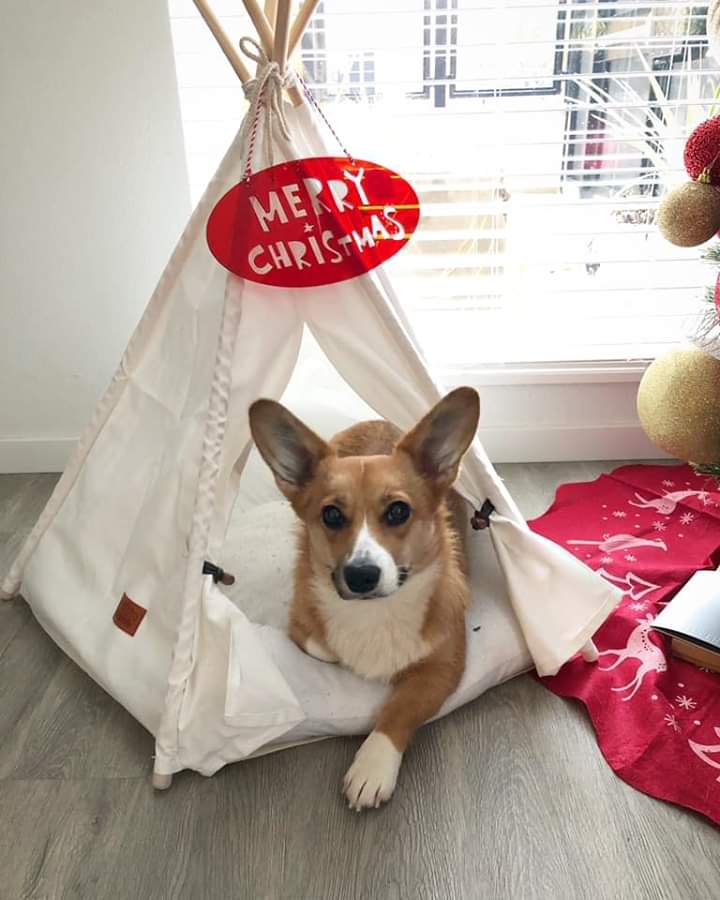 Noodles Low Mein
Gimli
Charlie and Reba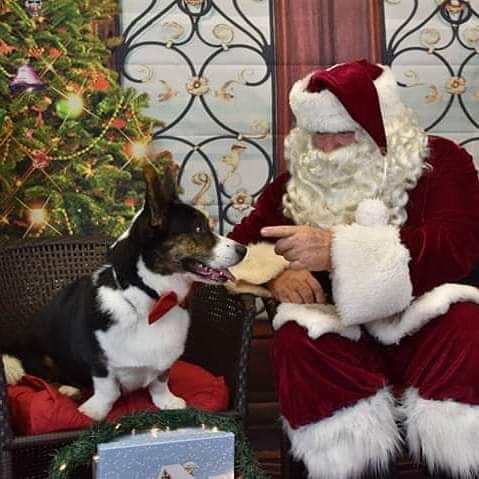 Sleepy John
Mika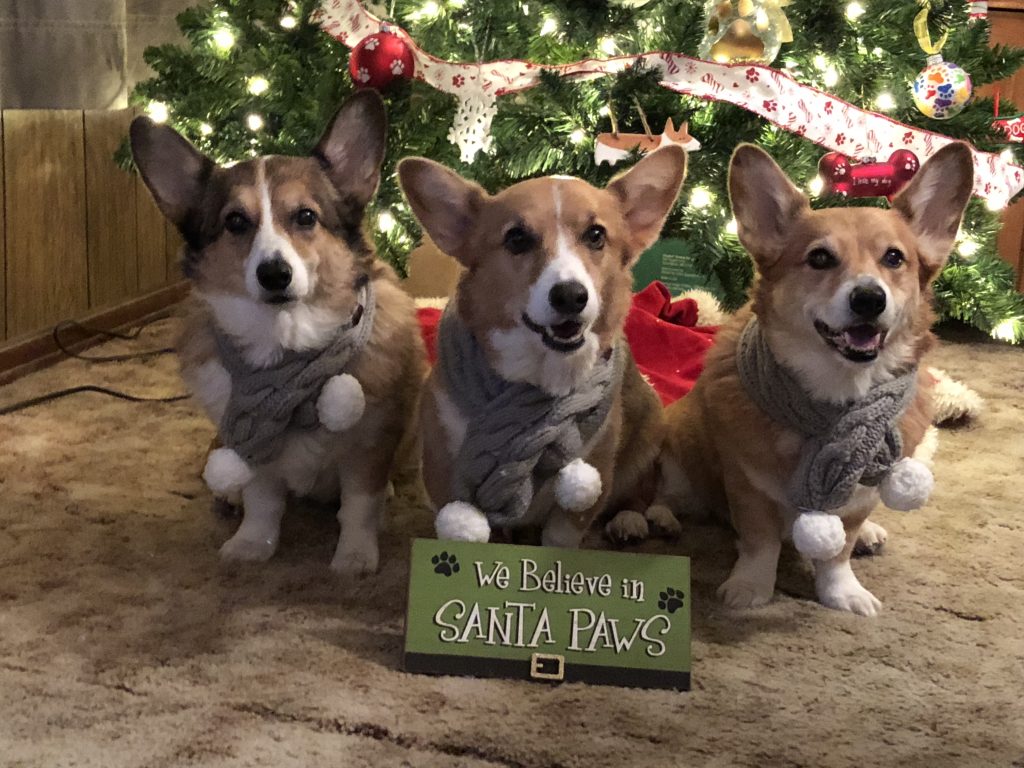 Brodie, Jammer and Hudson
"After 15 1/2 years, this is my first Christmas without my Corgi Saige. It meant the world to me to receive such an outpouring of love from so many people! THANK YOU for all the condolences, written notes, and support."
Love,
Sherri, Koda the Malamute, and Amara the Rescue Chihuahua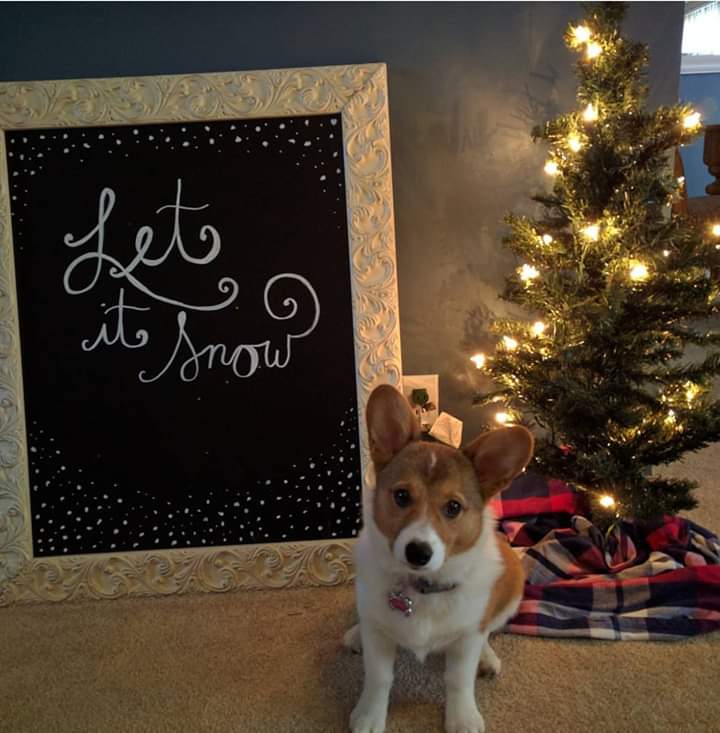 Luna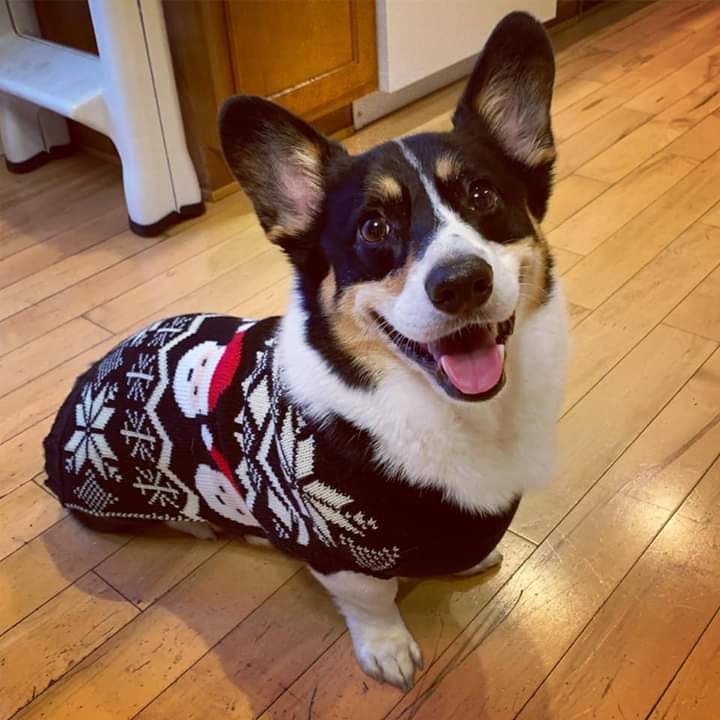 Loki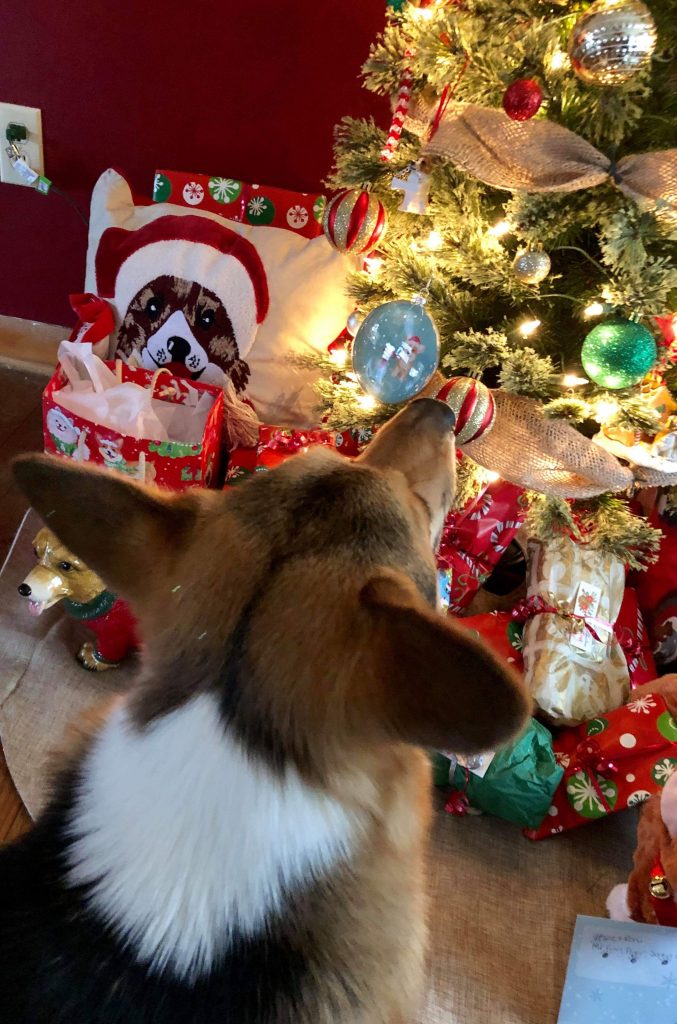 Mr. Finn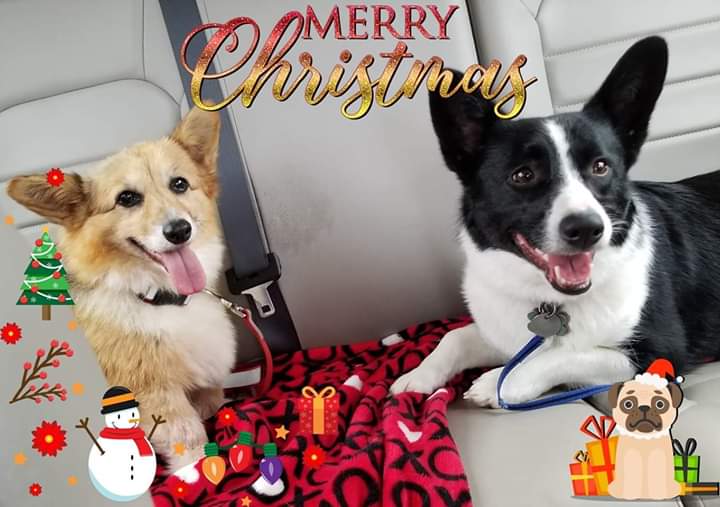 Merry Christmas to our fellow Corgis and Corgi parents from Tess (who turns 13 next month!) and her Borgi baby sister Keira.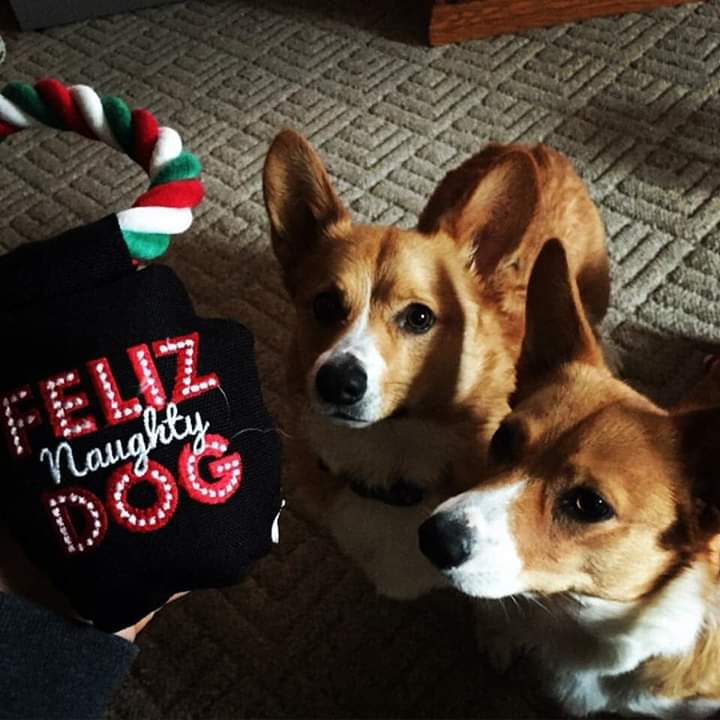 Bengie and Bailey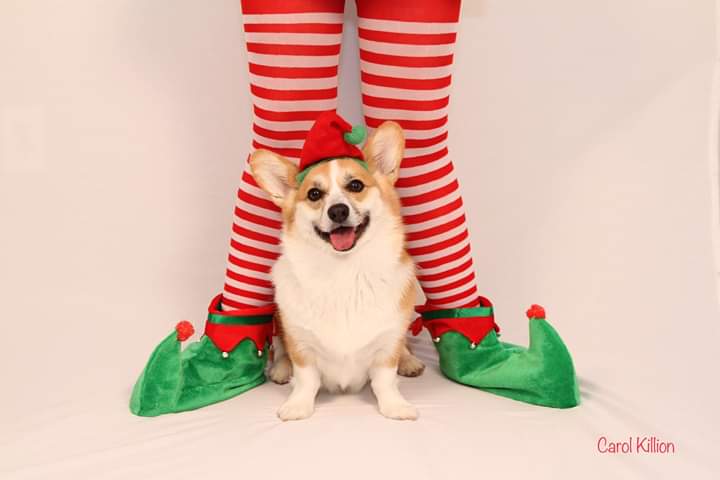 Winifred, the elf herself!
Zack insists he's the best present under the tree. Sounds about right!
Rudy, Lucy and Woody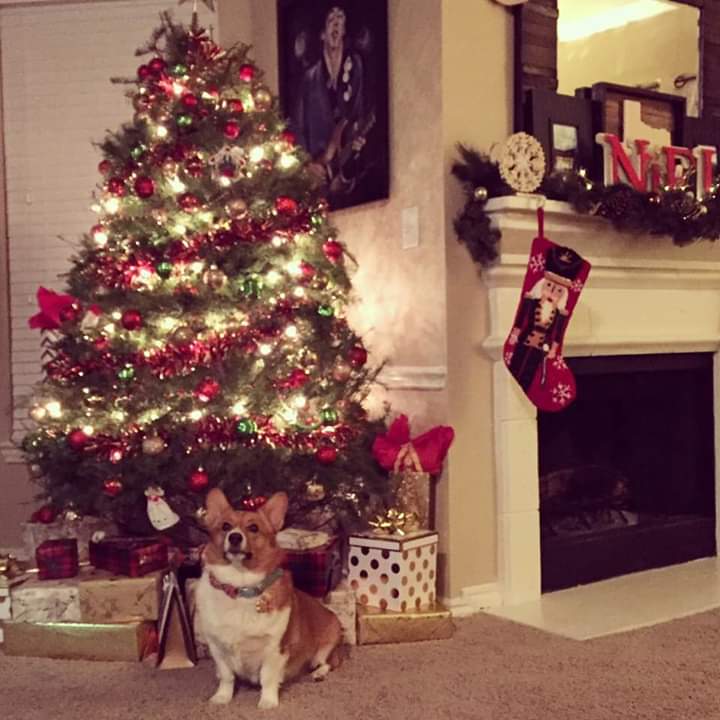 Johnny Cash (but you can call him Cash!)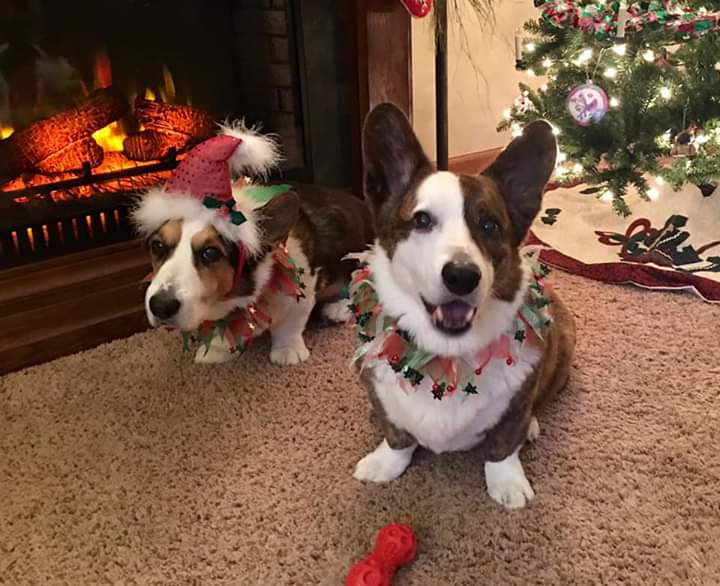 Levi and Simon
(Simon is not so thrilled about the hat).
Liloo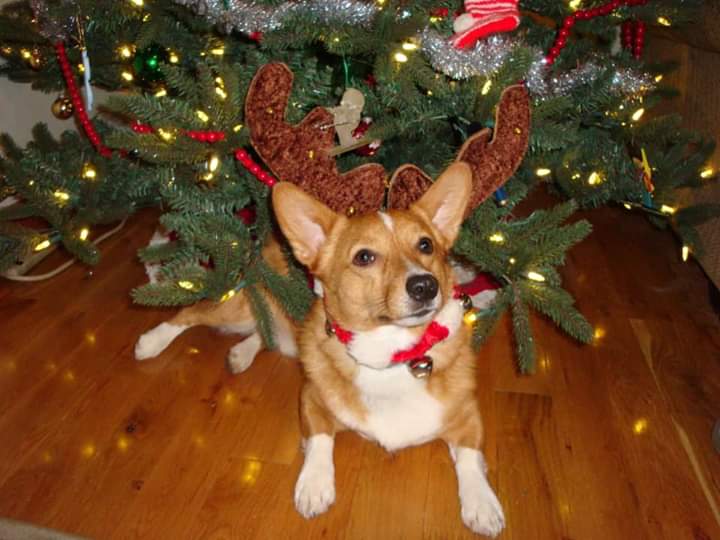 Todd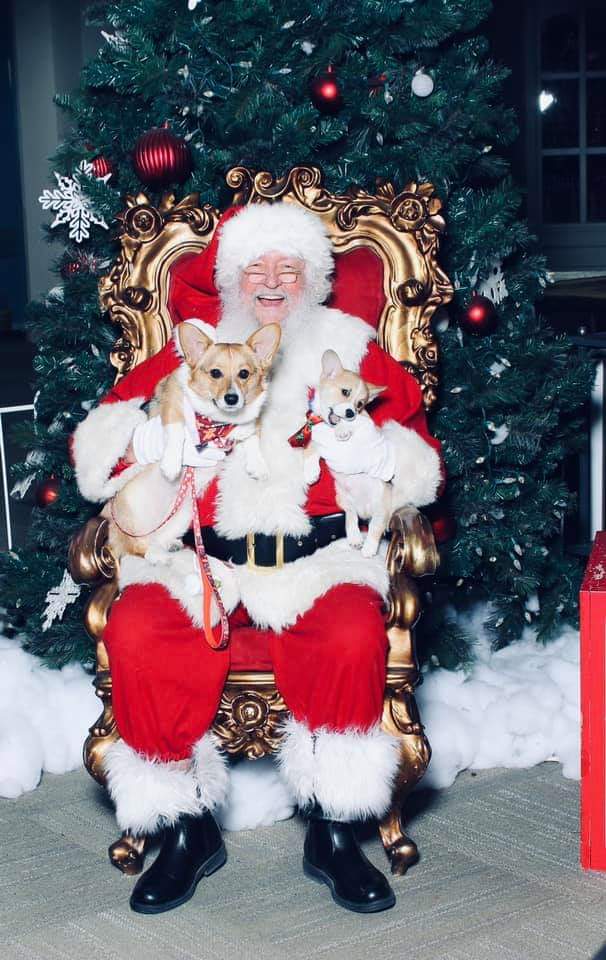 Olive and baby Pippin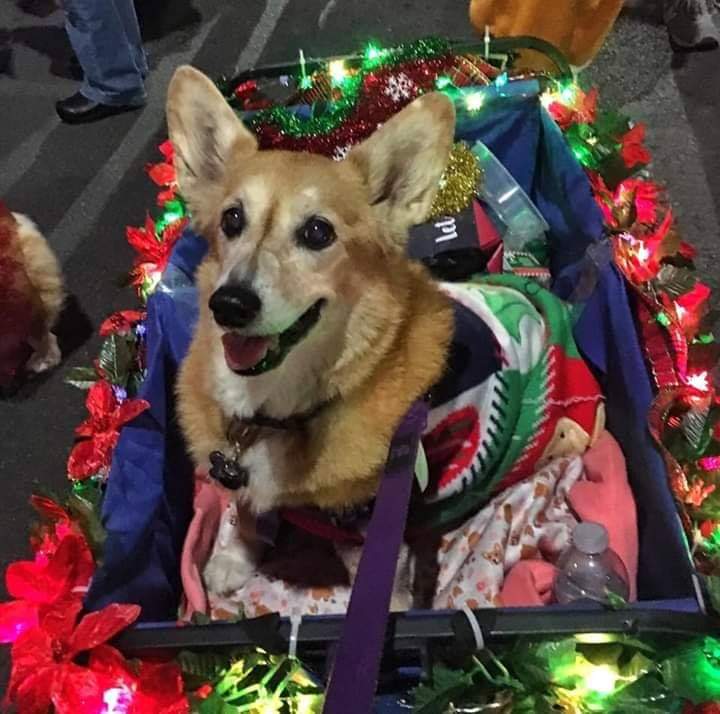 Kiki has an immense holiday spirit, in spite of battling cancer.
You go, girl!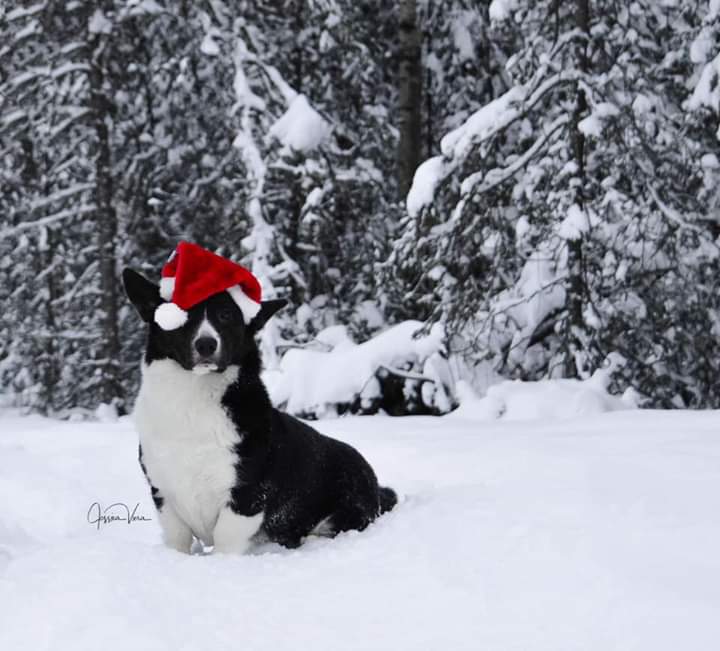 Santa Vlad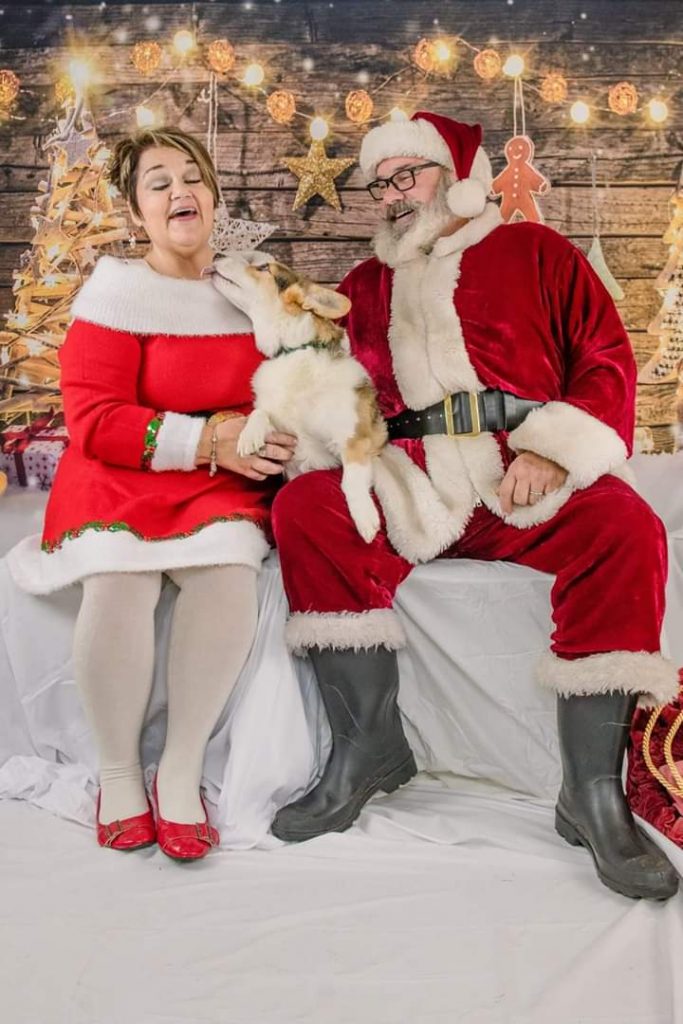 Riot kissing Mrs. Claus!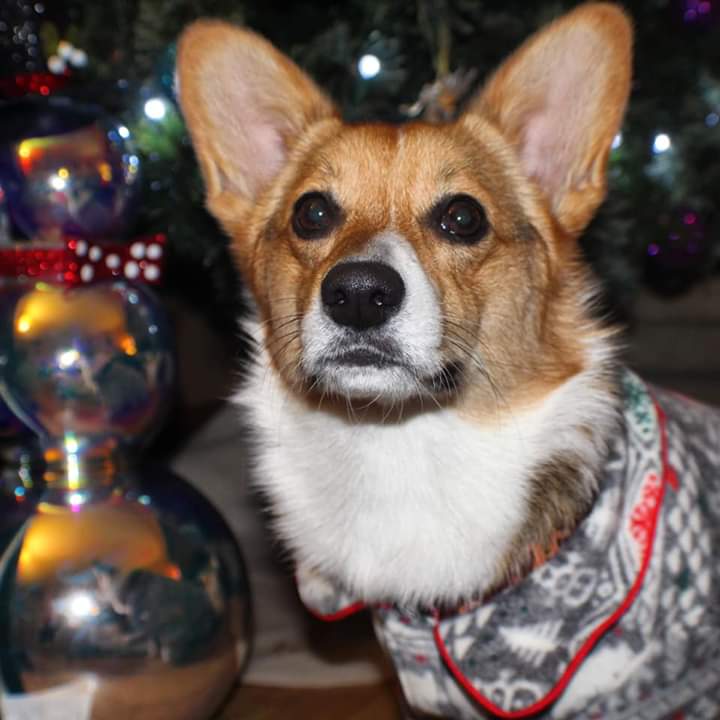 Olive
Jasper Islington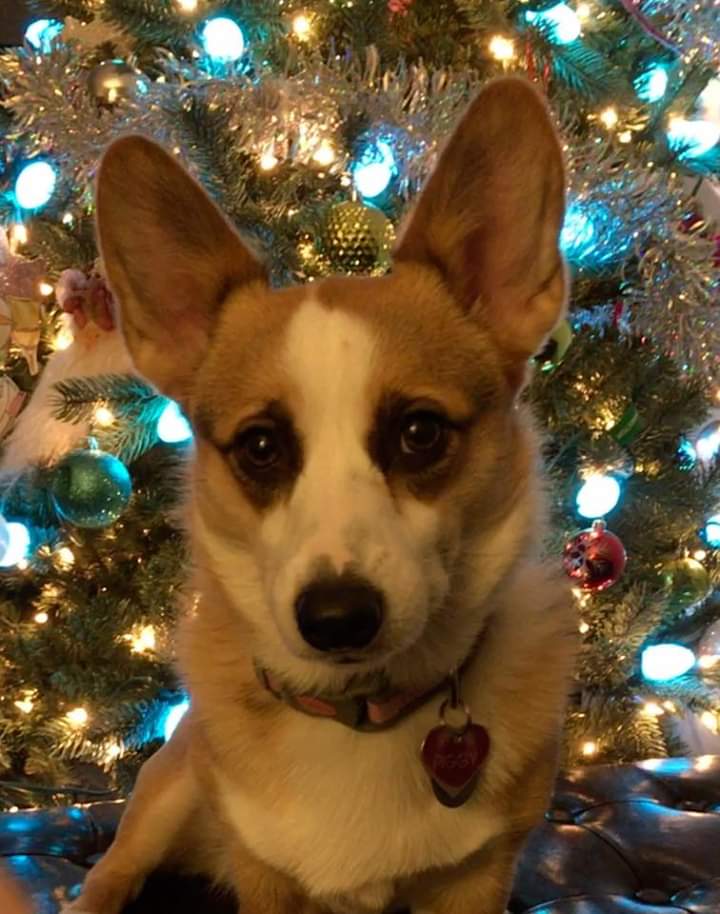 Piggy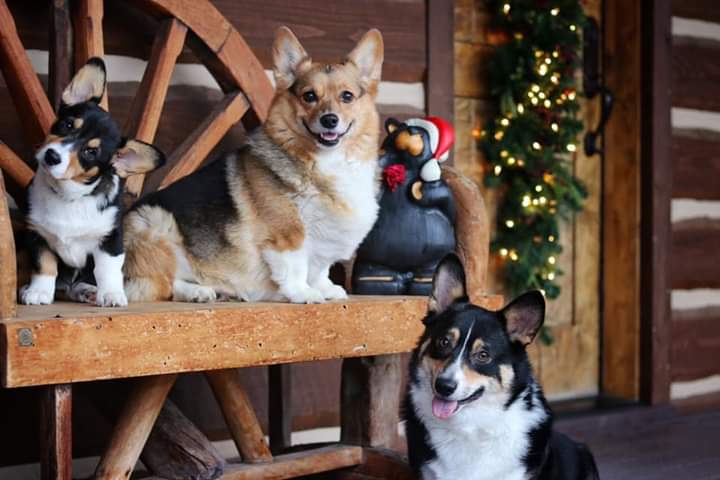 Sammie, Molly and Louie from Bigfork, Montana!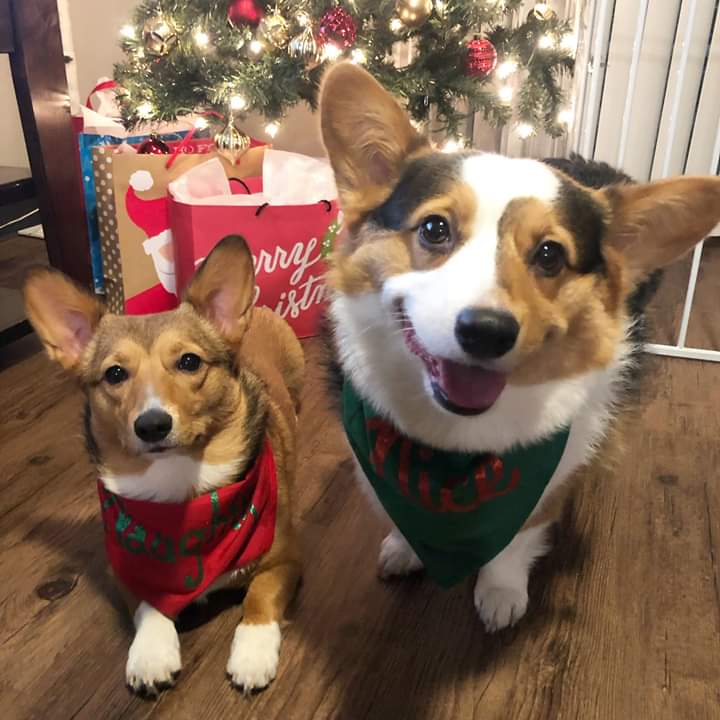 Winston and Sophie
@winston.sophie.corgis
Gage is the love of a certain lady's life.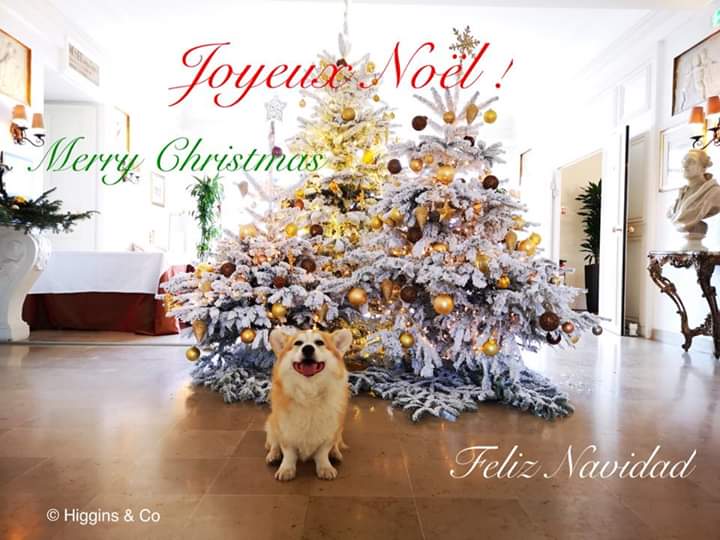 Higgins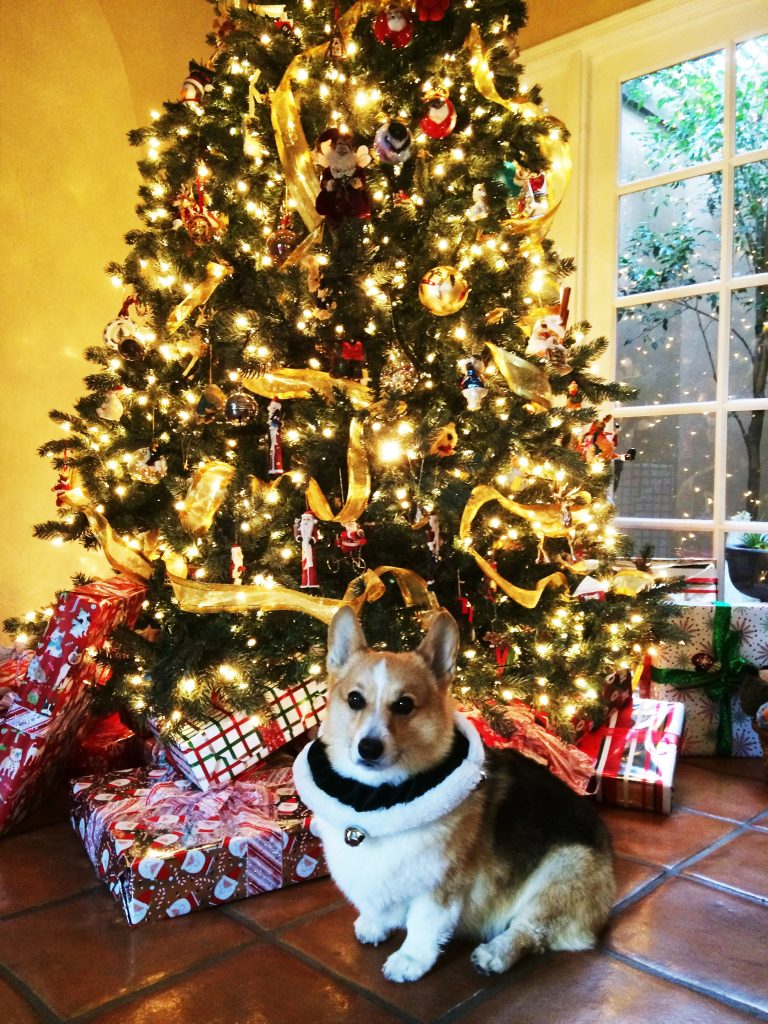 Bandit
Duffy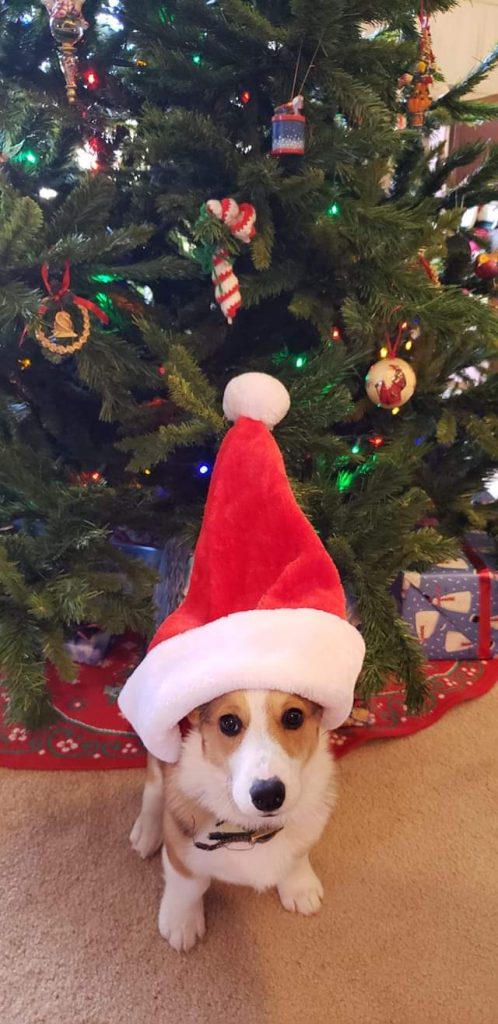 Sir Lucan of Oklahoma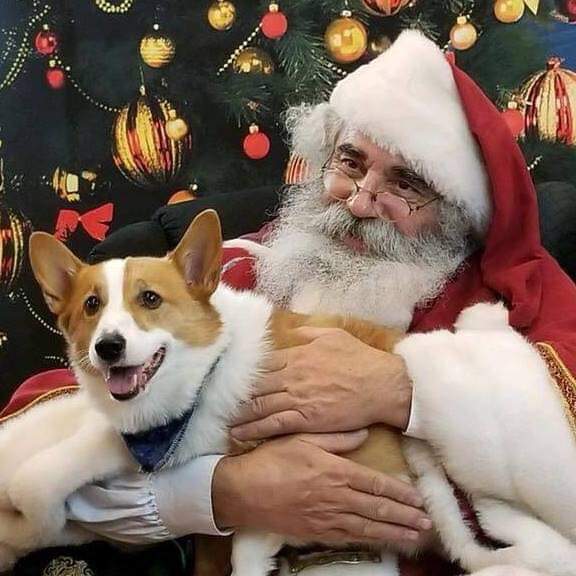 Merlin McLovin'
Clover
Dewey
Monty and his mom Pepper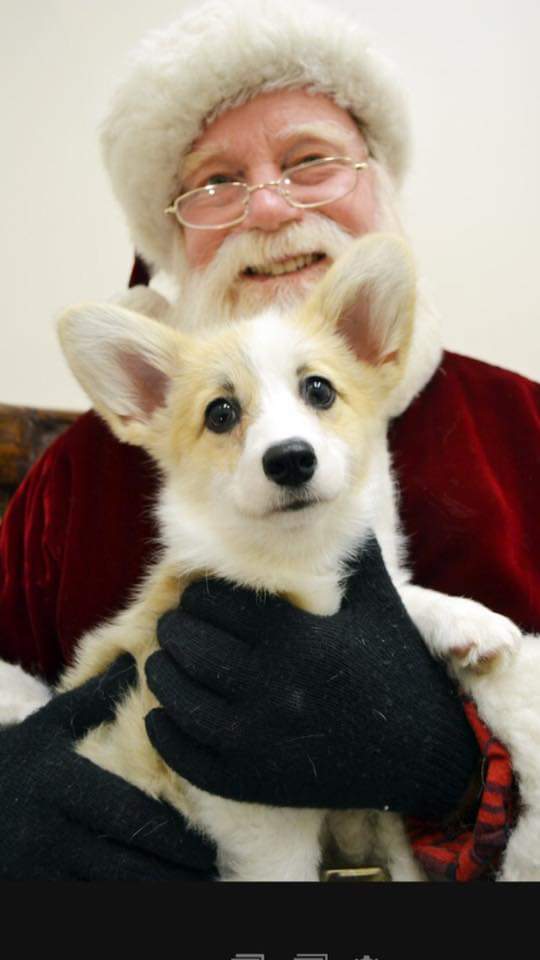 Pebbles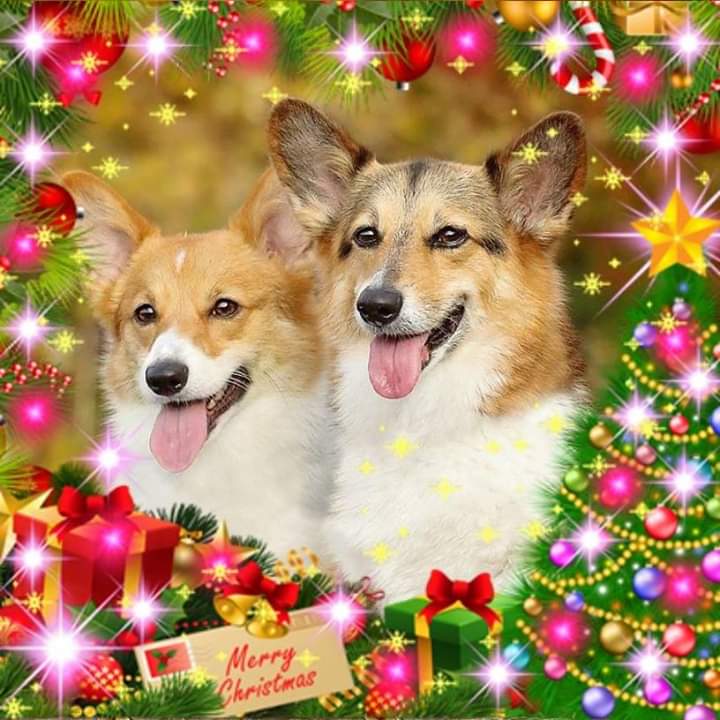 Seren and Brynn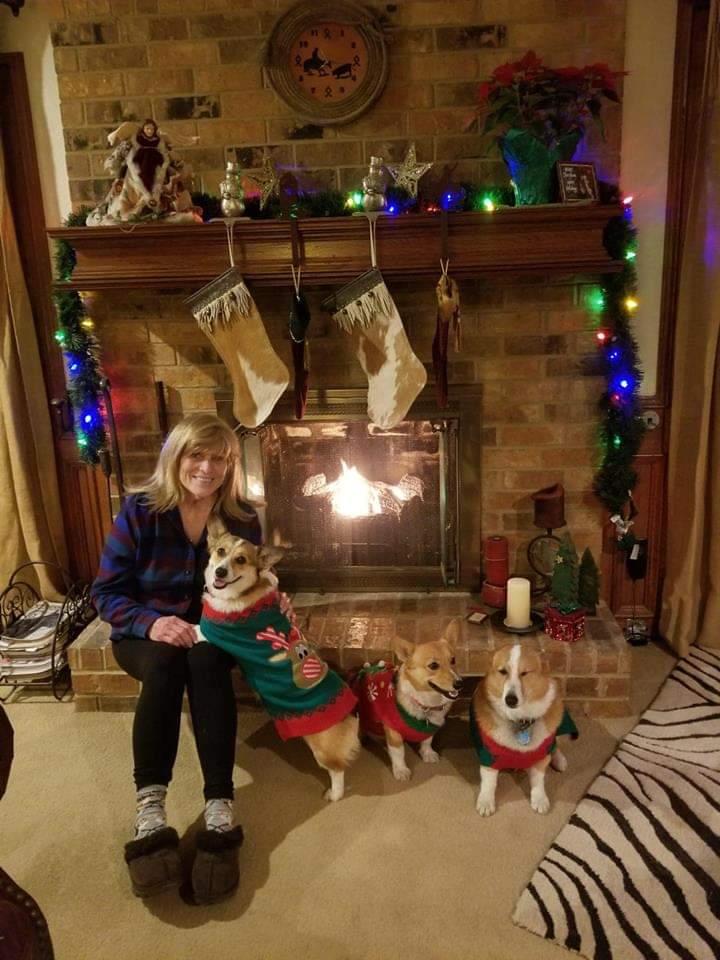 Gemma, Zoey and Jackson
Bogie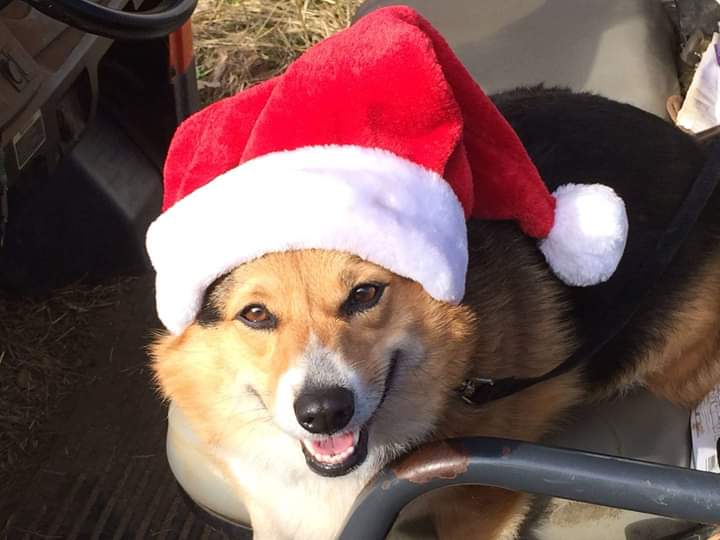 Diamonds and Lace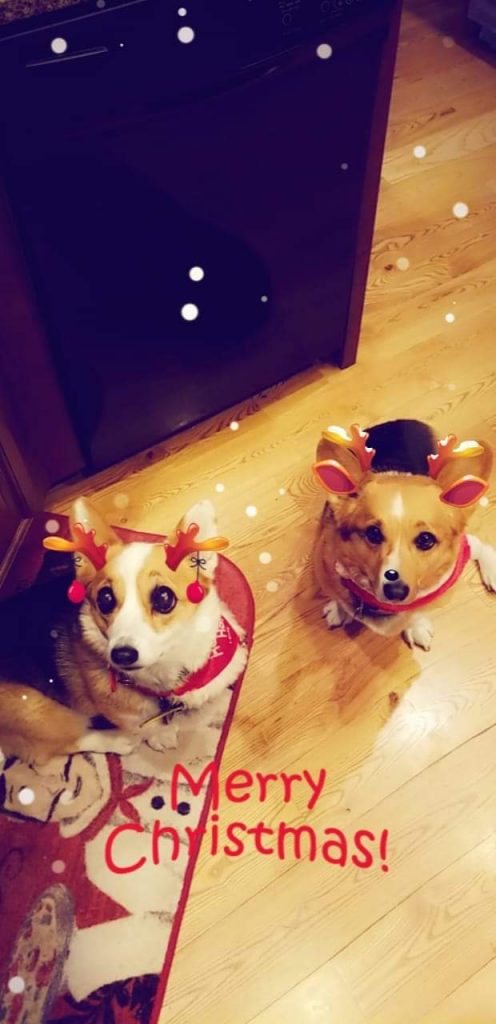 Callie and Deuce of Colorado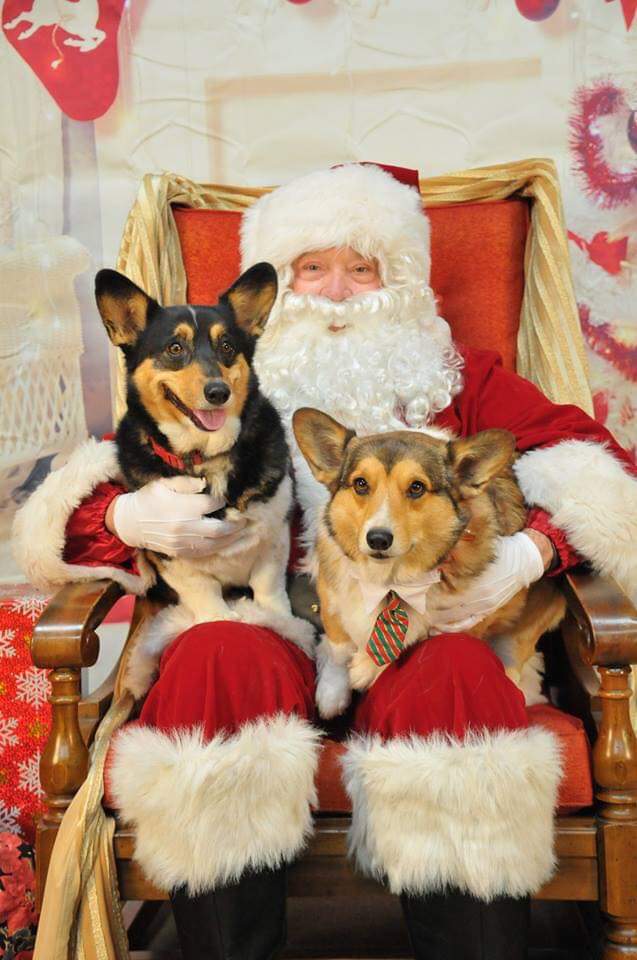 Ofi and Nashoba
Paxton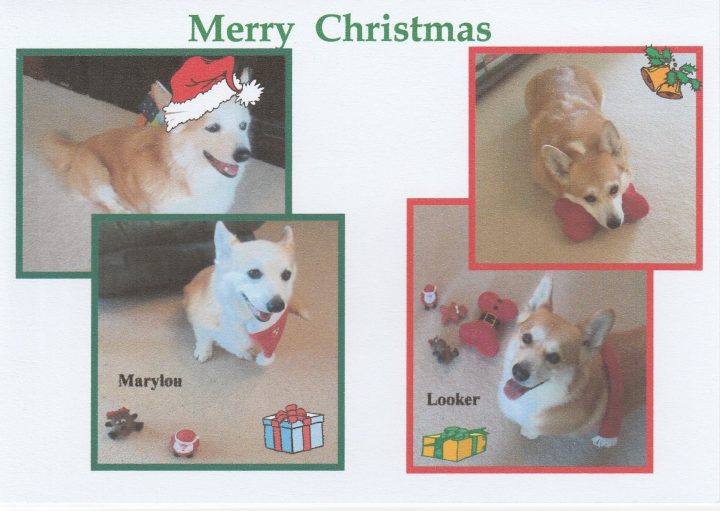 Marylou and Looker from Australia wish everyone a happy Christmas and lots of woofs for 2019!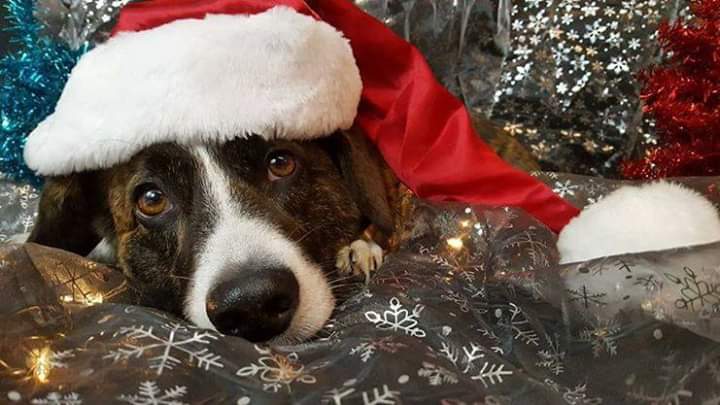 Bommel
Mama's little low Ryder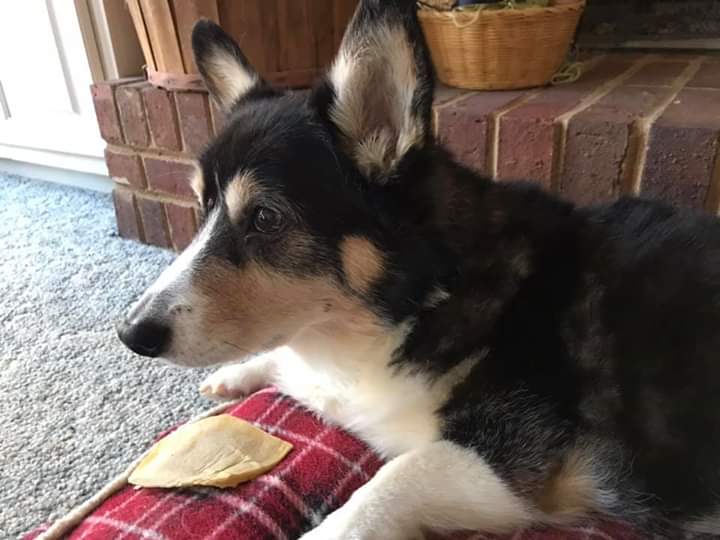 Merry Christmas from Ben, soon to be 15!
(Senior love is even sweeter at Christmas).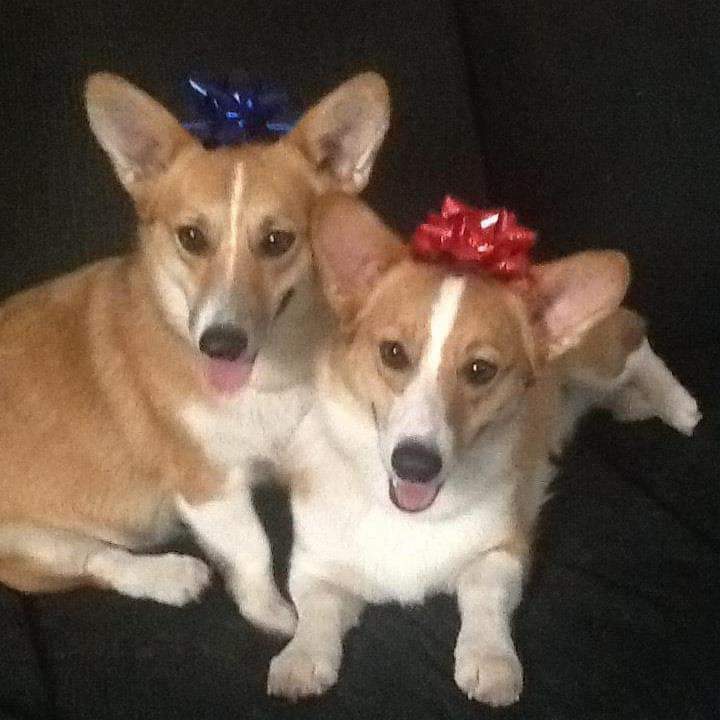 Punky and Marshall of South Carolina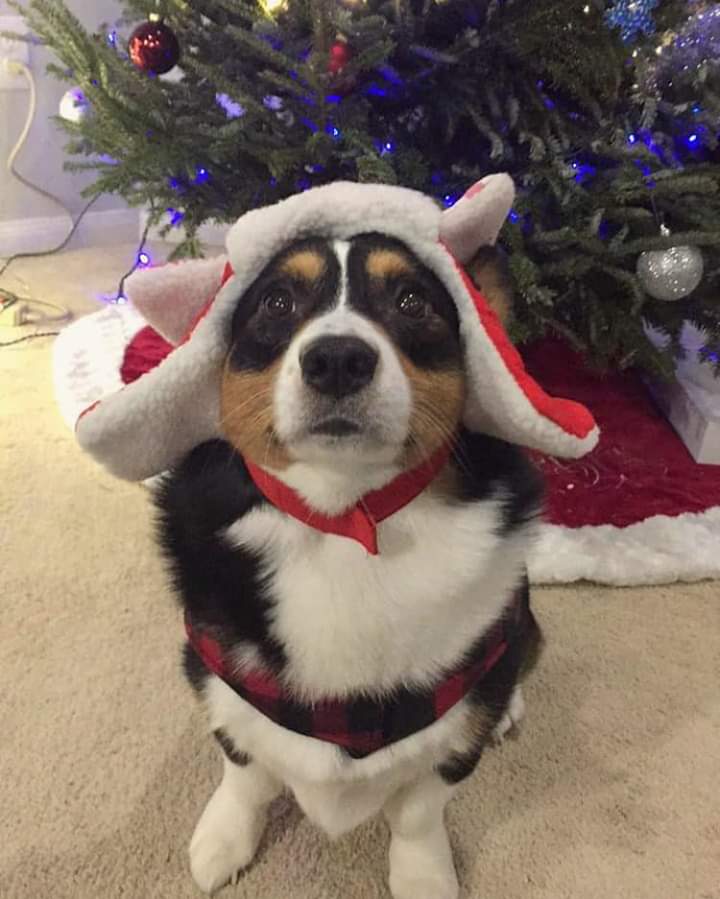 Archer
Copper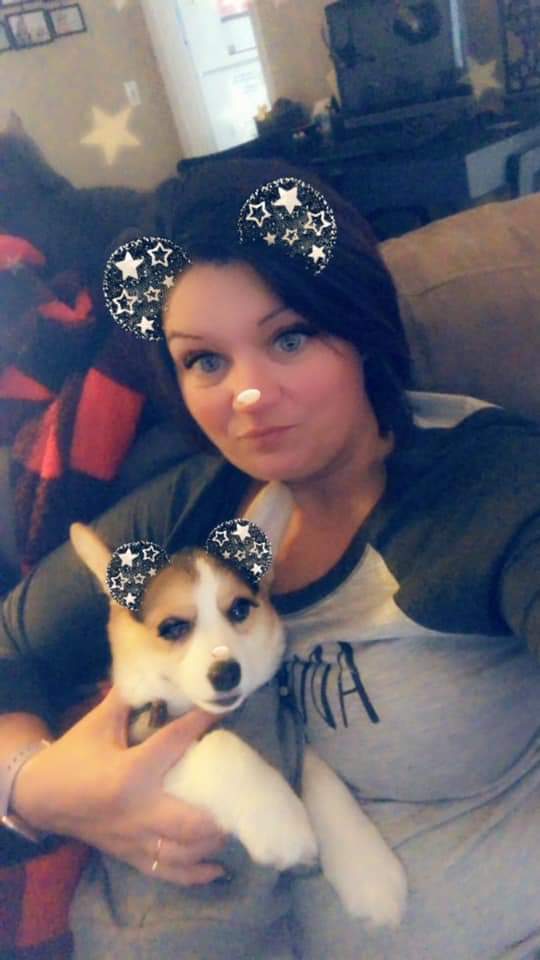 Pippin and Leota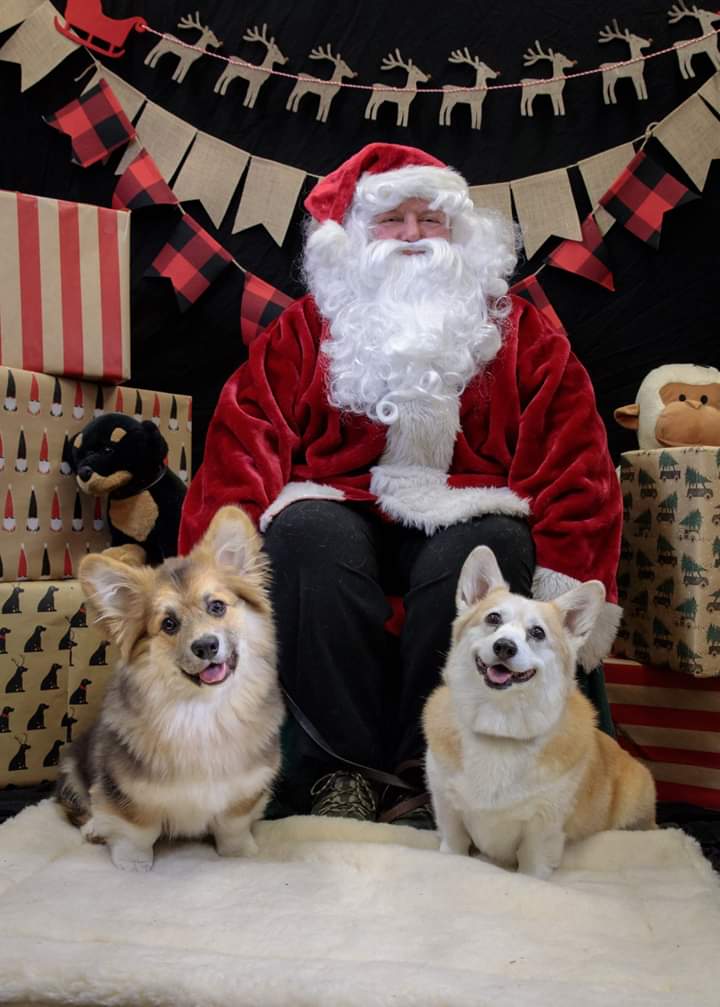 Augustus (Gussie) Finknottle and Ethel Barrymore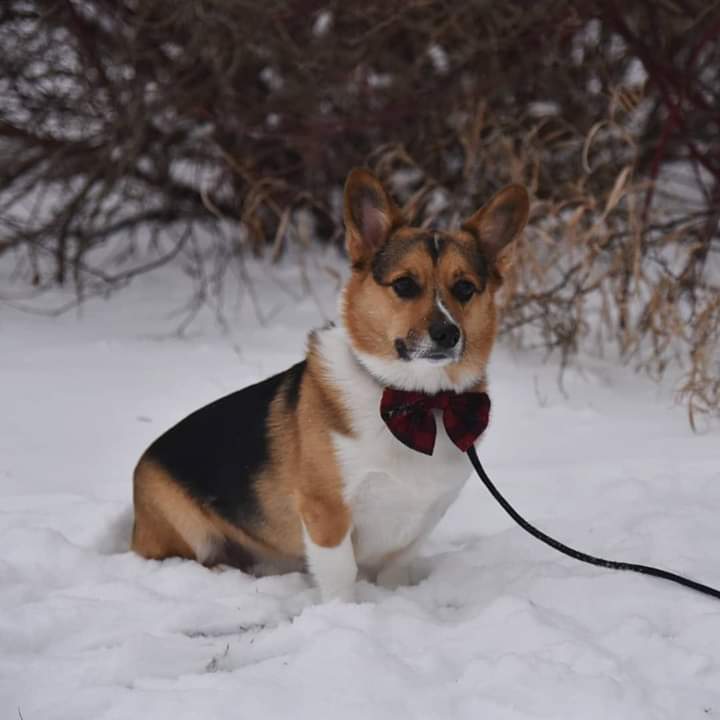 Odin Bear Donaldson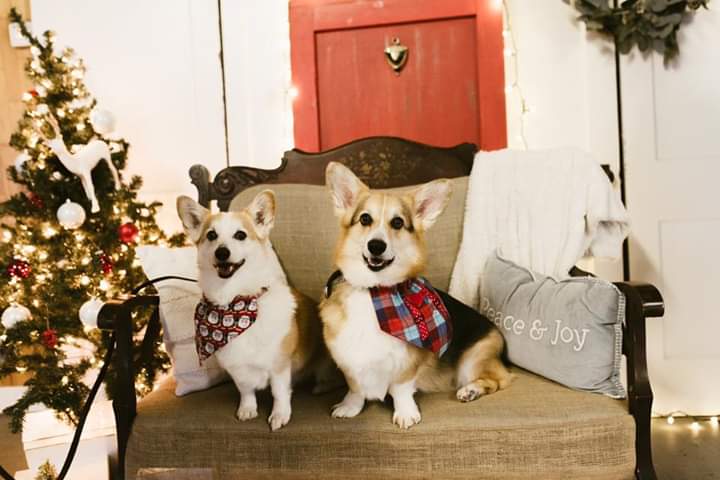 Penny La Pikolapoopola and Harvey Nubbintush wish Happy Holidays to all!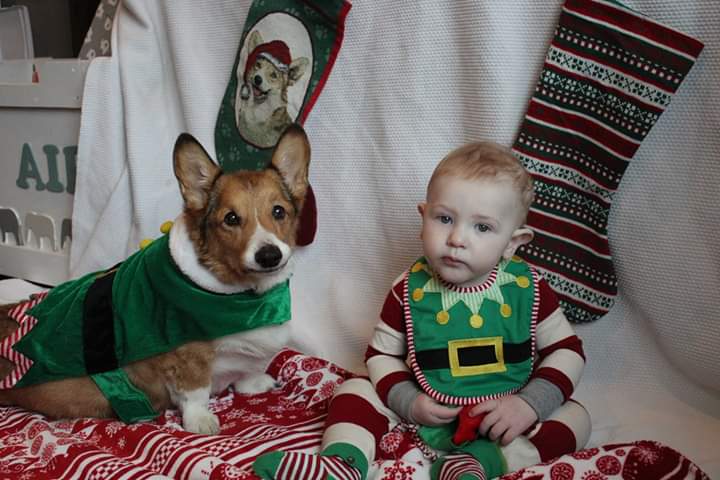 Jessica J. writes: "My sweet Siegfried is celebrating his 12th Christmas, and it will unfortunately likely be his last. He is battling DM as well as a rare form of auto-immune disease, and we are living each day to the fullest for him. I wanted to make sure we made as many memories as possible with his baby brother this year, so we did a photo shoot at home and went to see Santa together. He and his angel brofur Wellston were featured on the blog a couple of years ago." ❤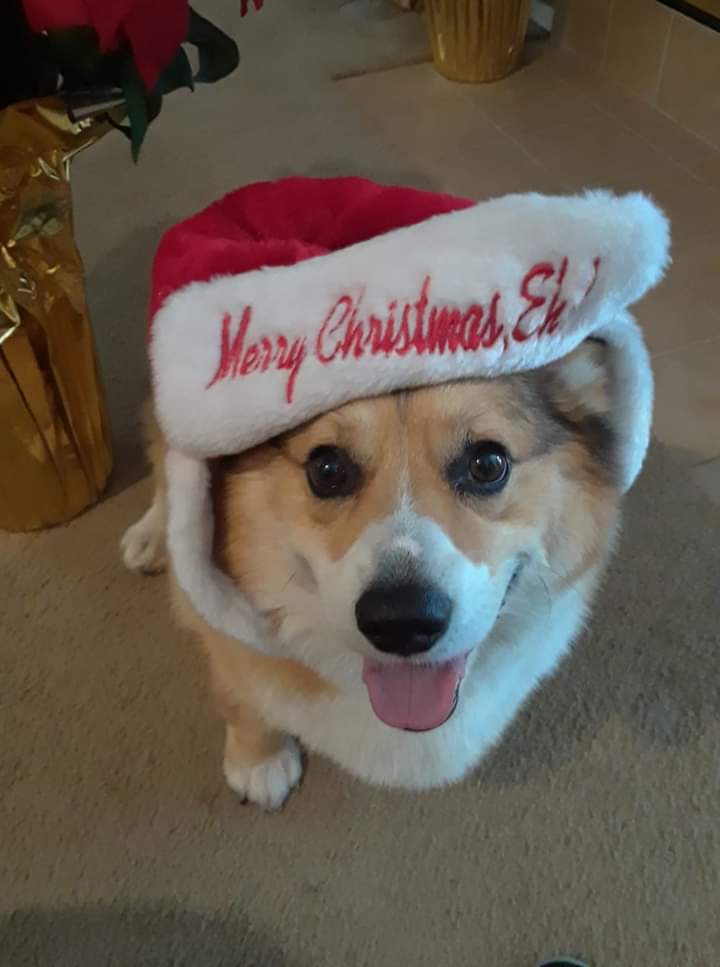 Seamus McGinty
T.
King Kong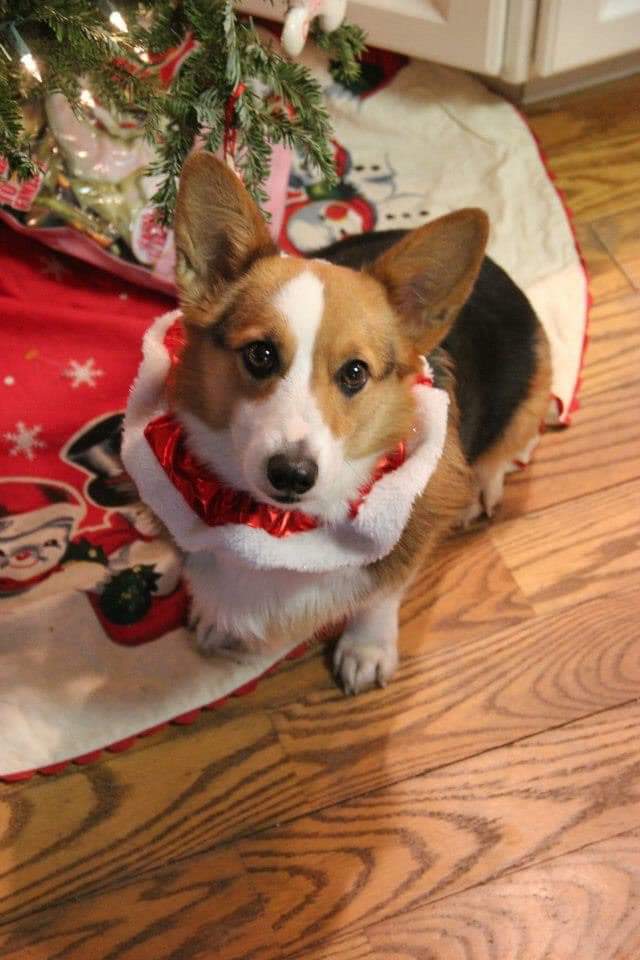 Jeter is named after Derek Jeter the Yankees player!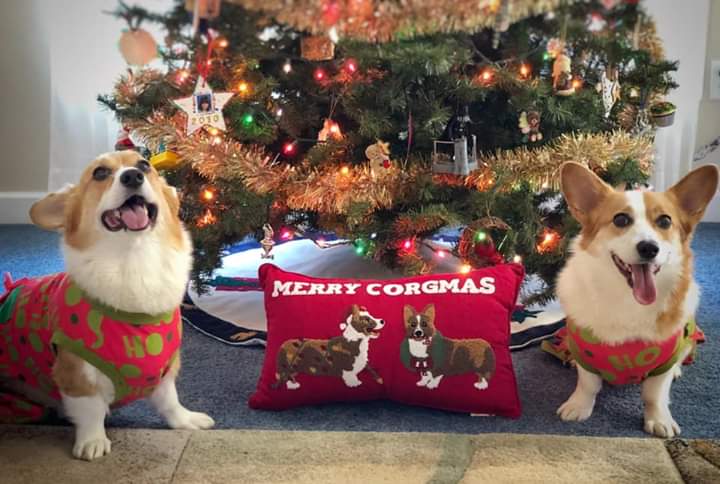 Daphne and Willow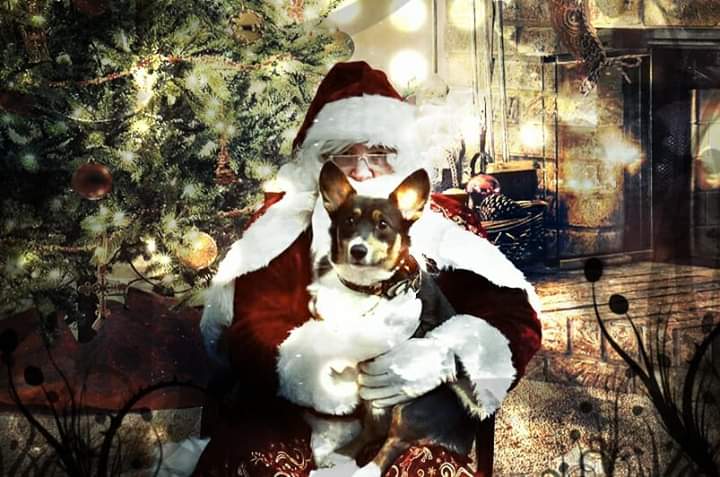 Lunchbox The Corgi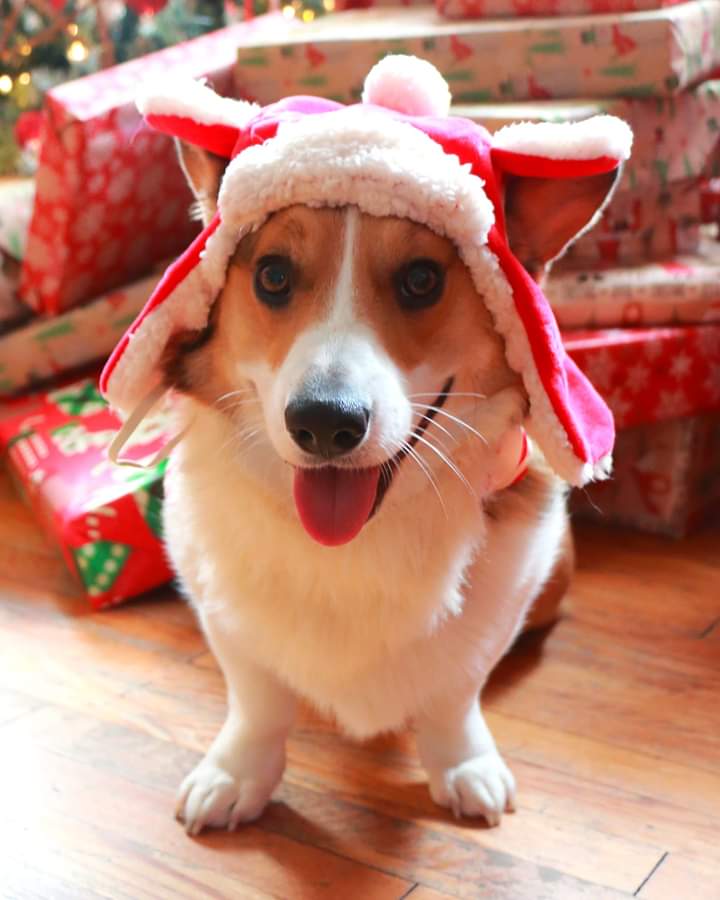 Sir Loki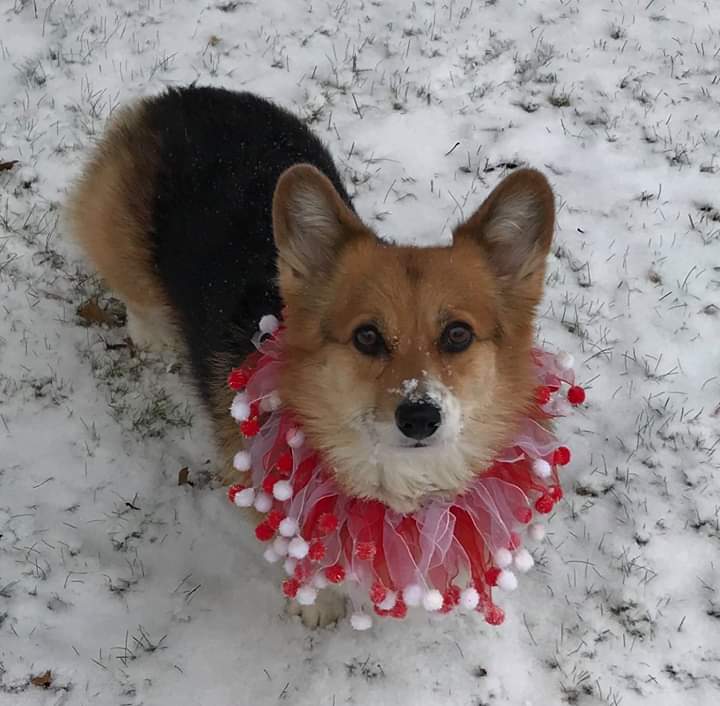 Fidgit of Rhode Island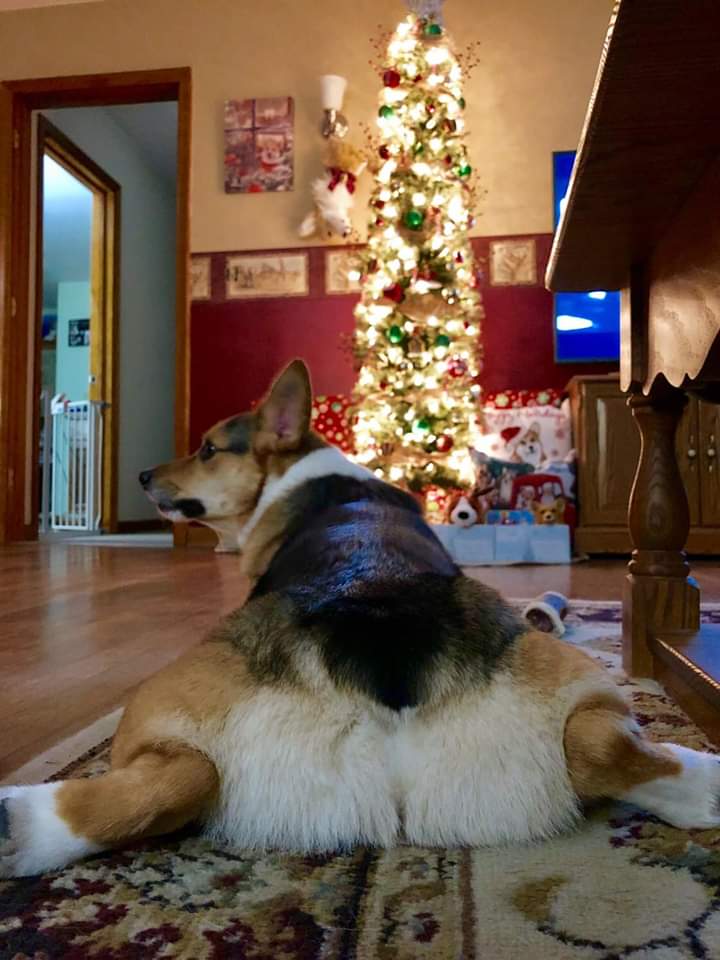 Mr. Finn
Mitch and Mickey
Prince from Poland!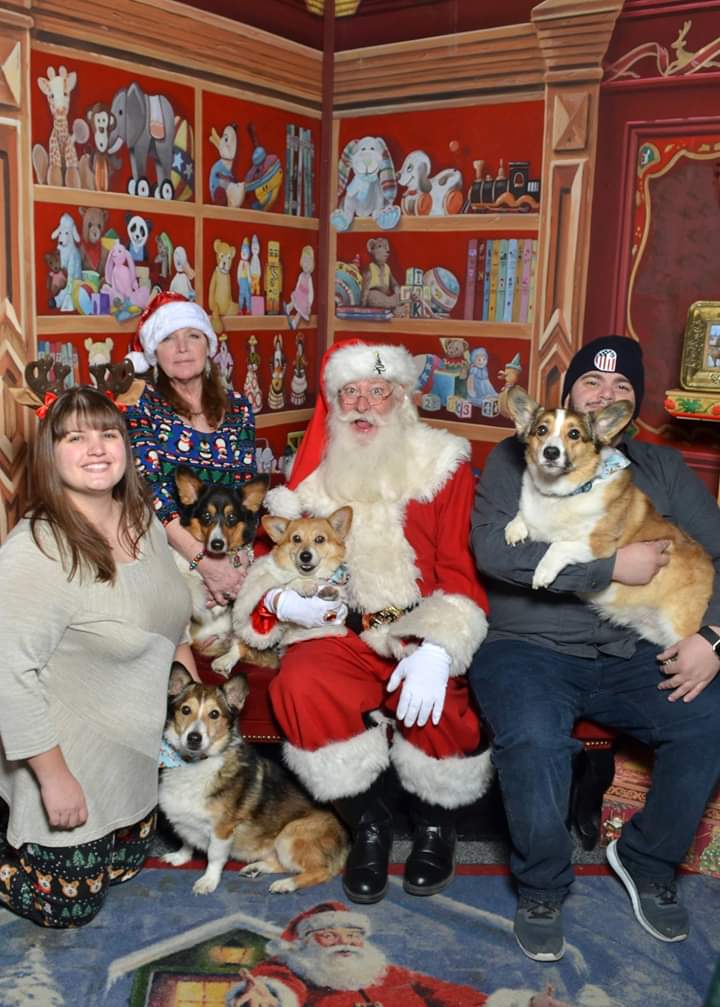 Dozer, Juneau, Tank, and Max with Santa and family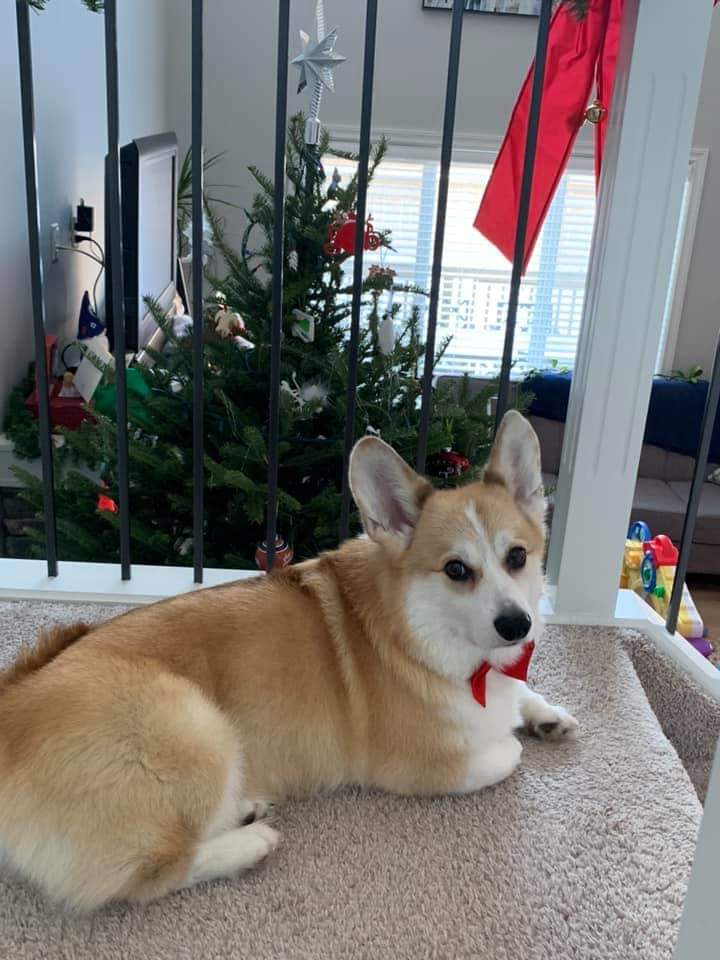 Watson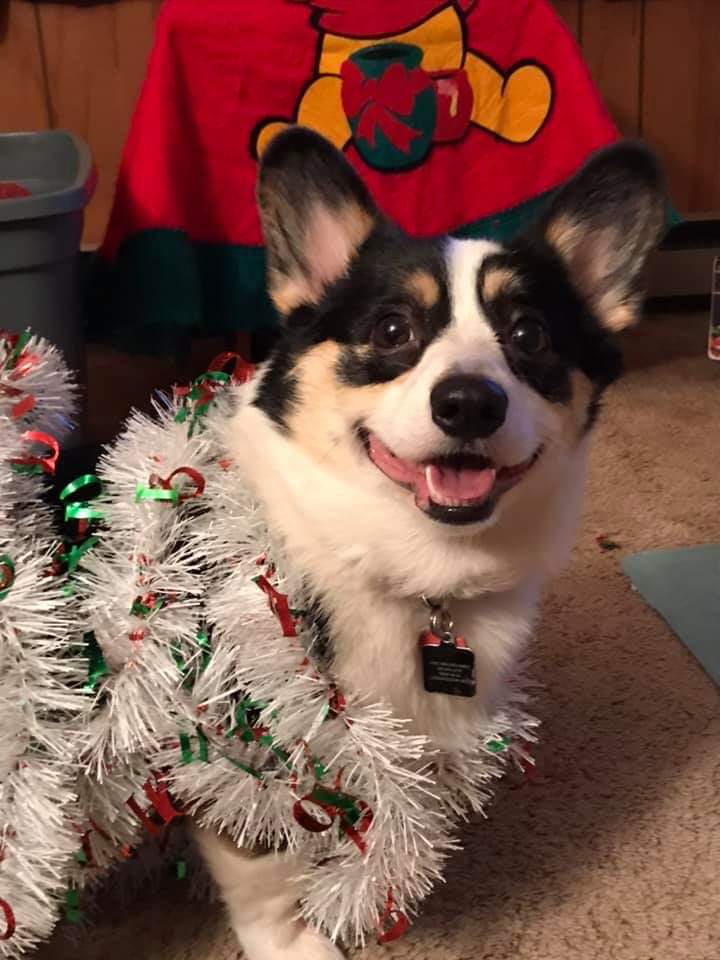 Leo
Merry Christmas from Bandit and Dixie of Witchita, Kansas!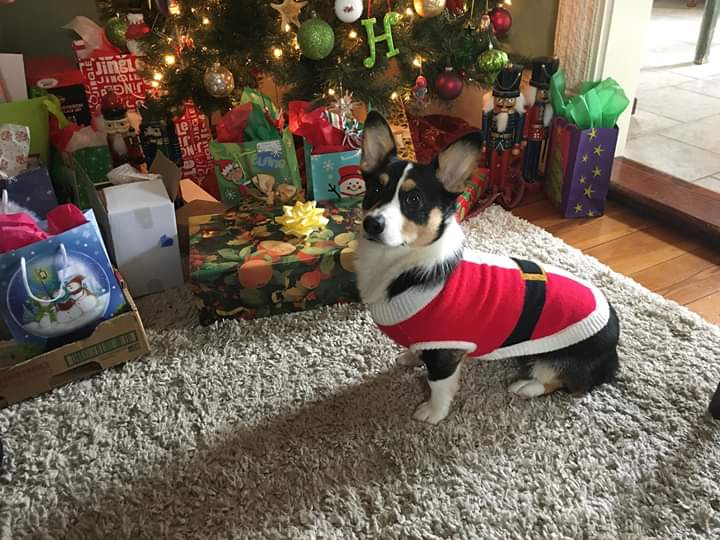 Abby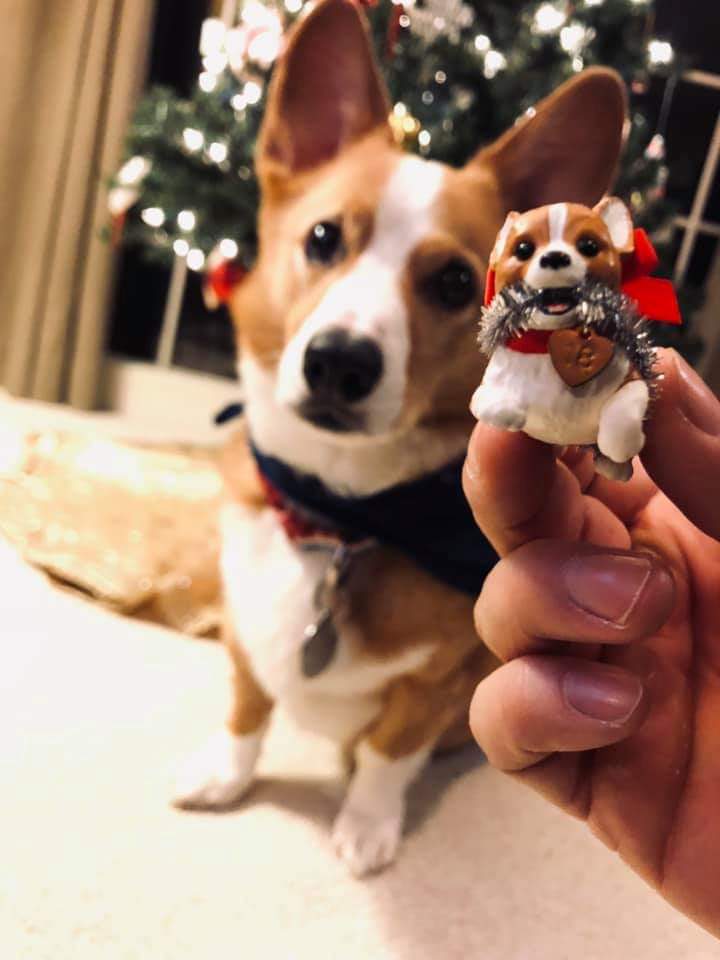 Fred
Tobias
Maggie
Prince from Poland had a blast opening his box from Santa!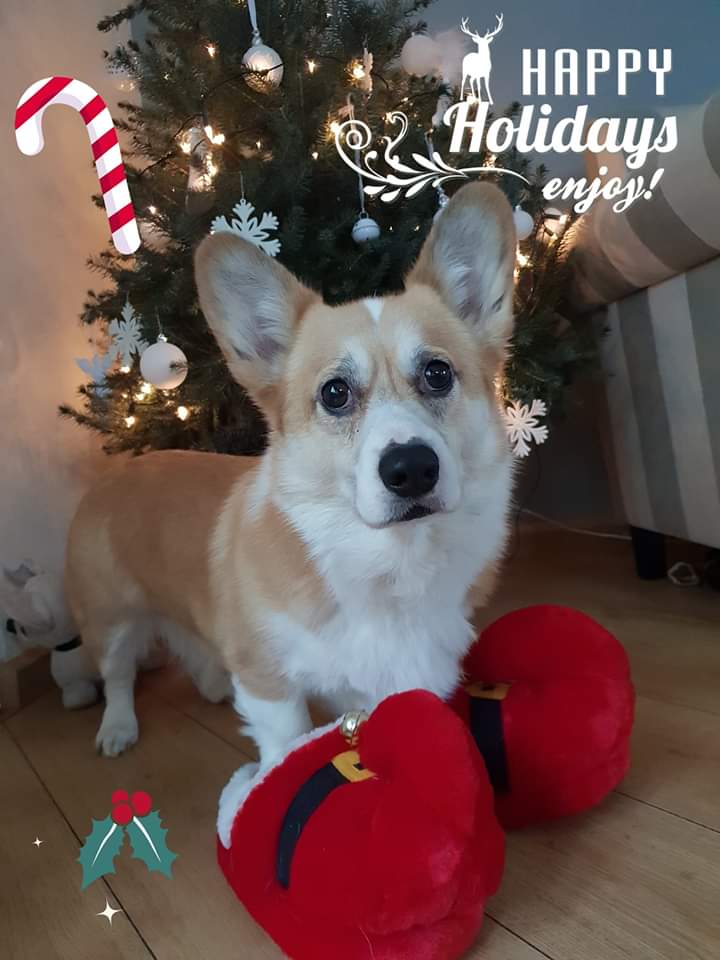 Merry Christmas from Conall who lives in the Netherlands!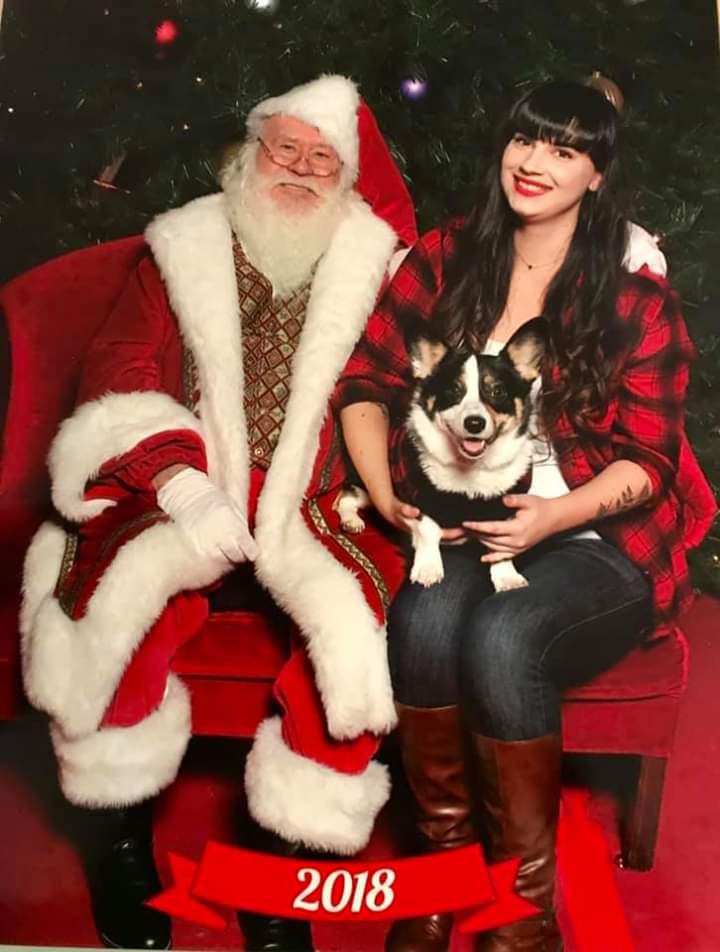 Sidney & Co.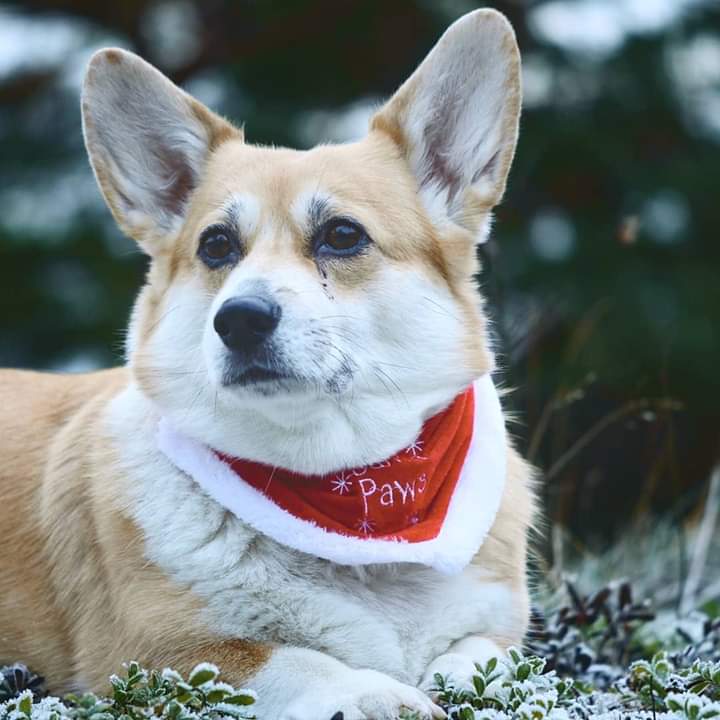 Lexi of Norway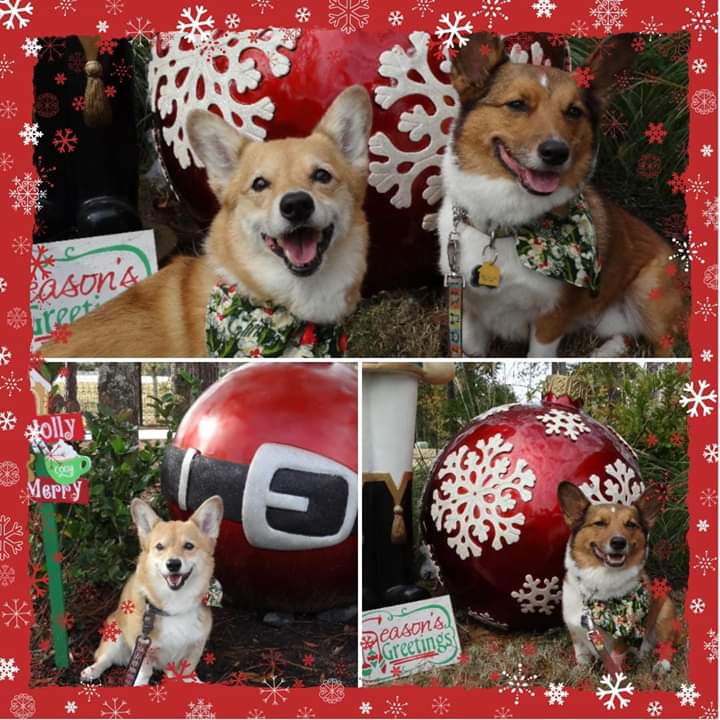 Foxy and Kirby of Spring, Texas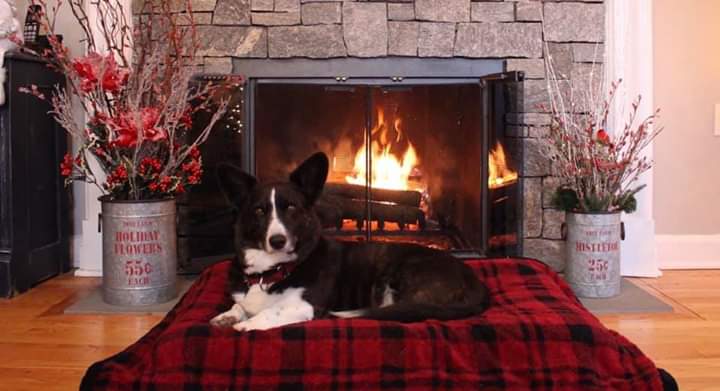 Baylor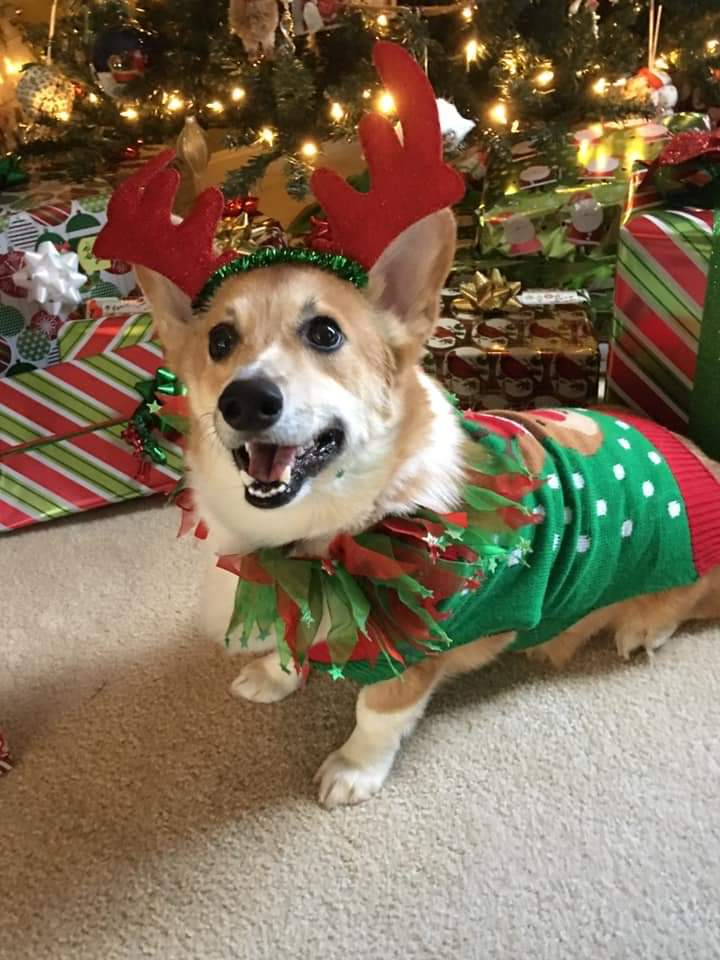 Fabulous Fergus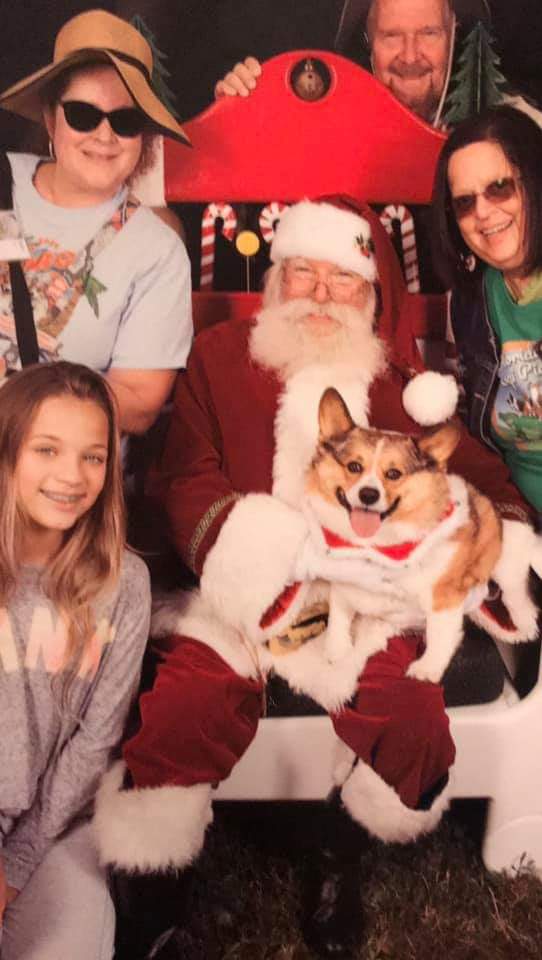 Merry Christmas from Tuppence and her human family!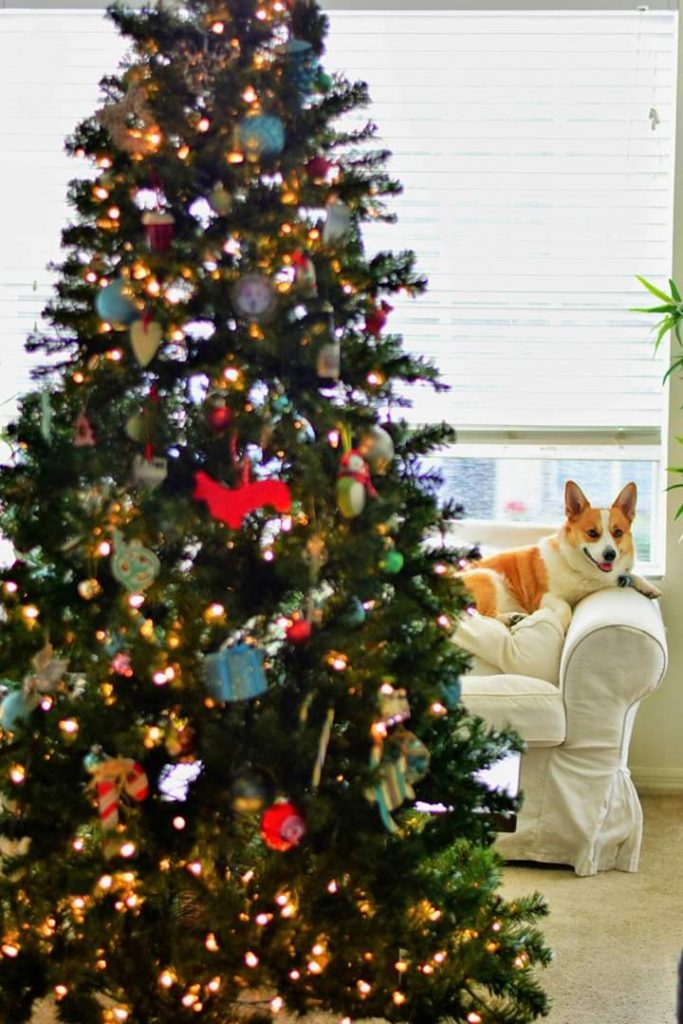 Sundance of Tampa, Florida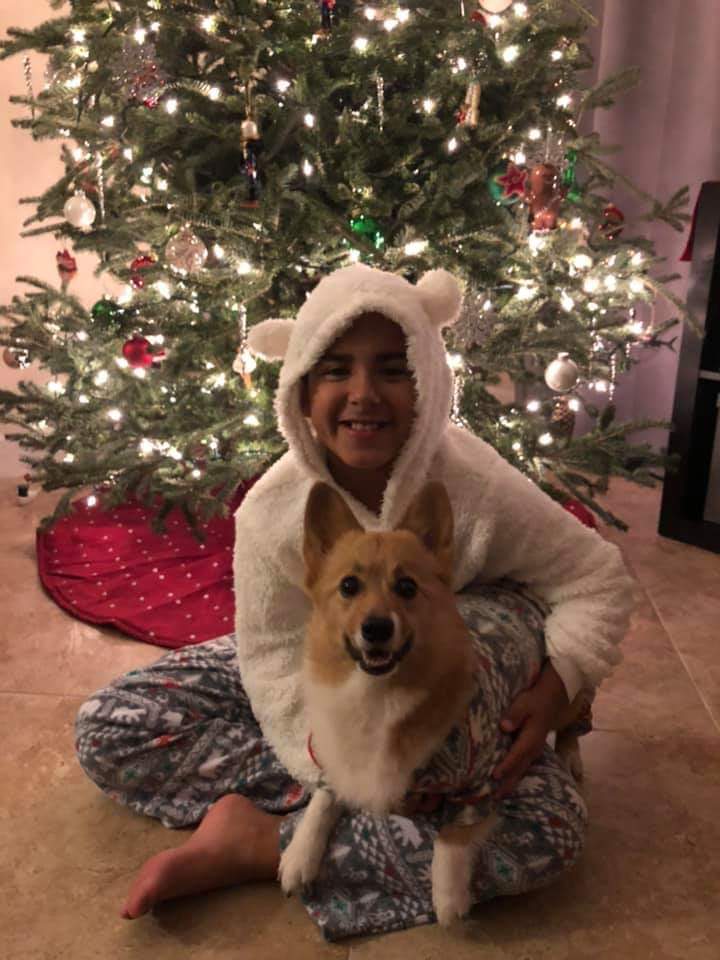 Merry Christmas from Peanut and his big brother!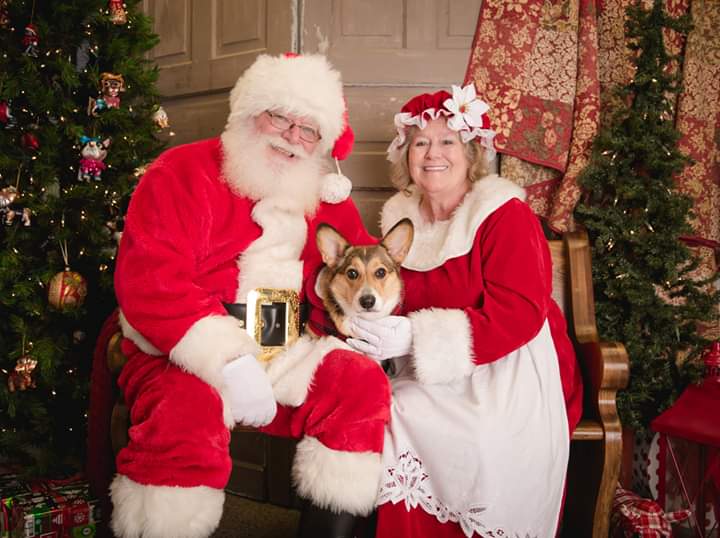 Sailor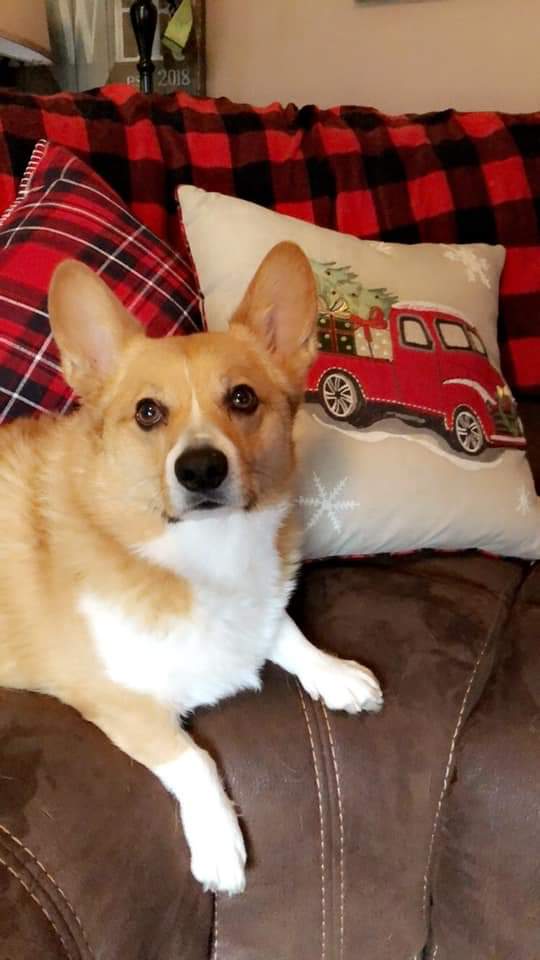 Bengie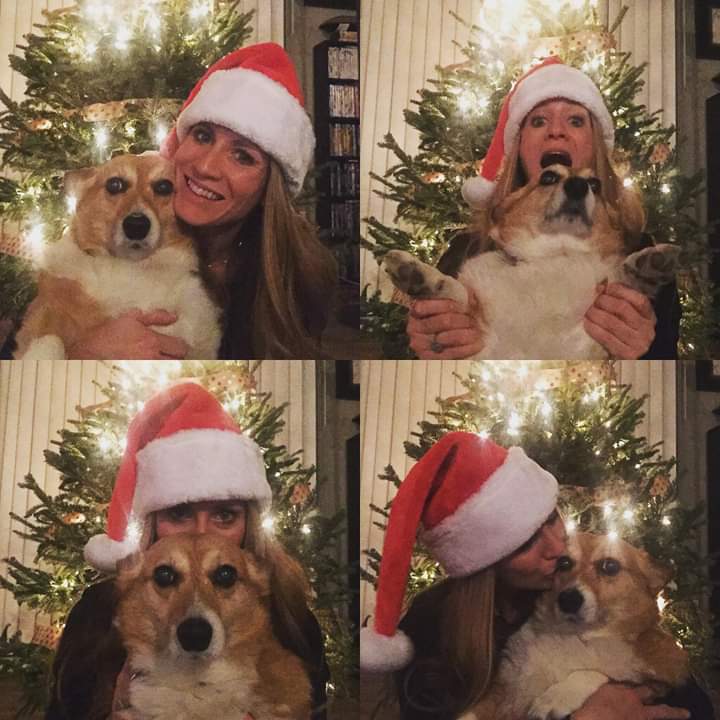 Rory D. writes: "Merry Christmas from the late Arwen! I miss her so much and Christmas won't be the same without her, but at least I have this fun photo shoot from last year."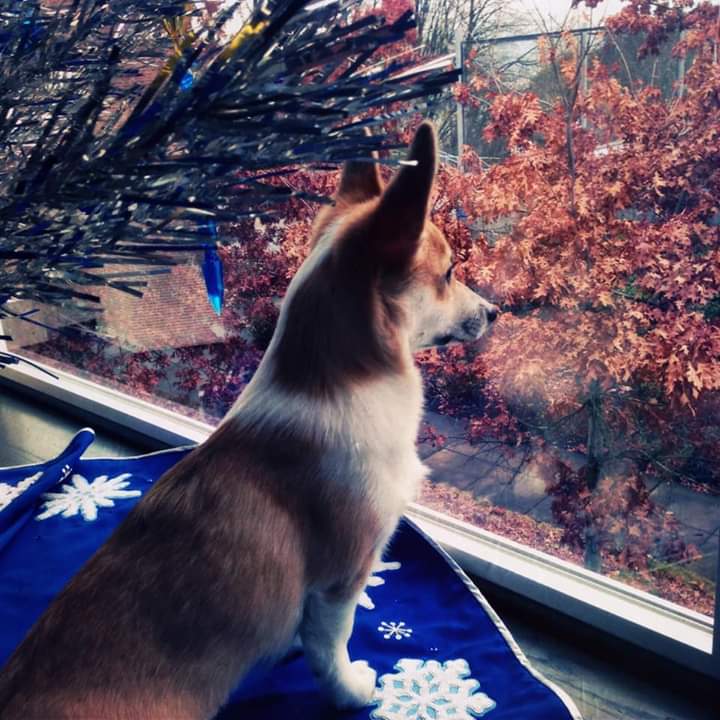 Lola under the Christmas tree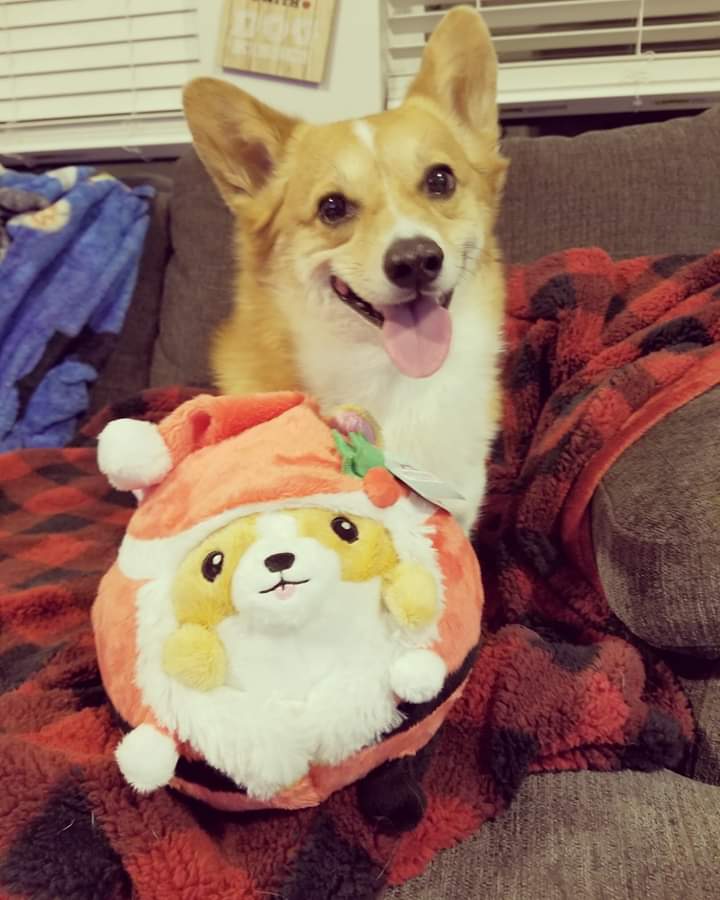 Jersey and her Mini Me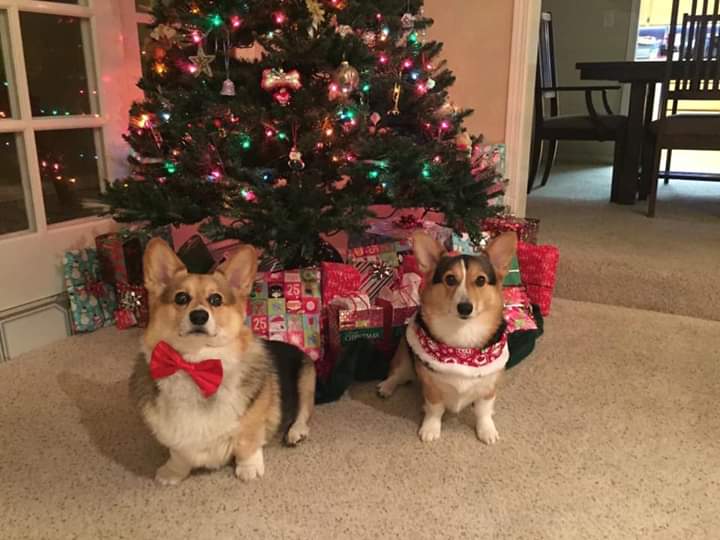 Rosie and Riley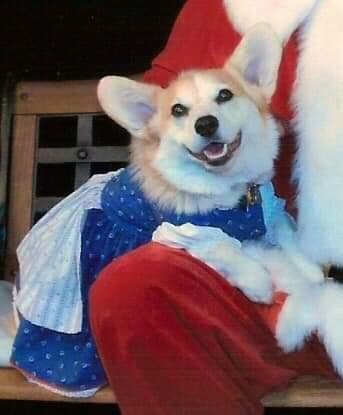 Smiling Maude in her custom made dirndl from Munich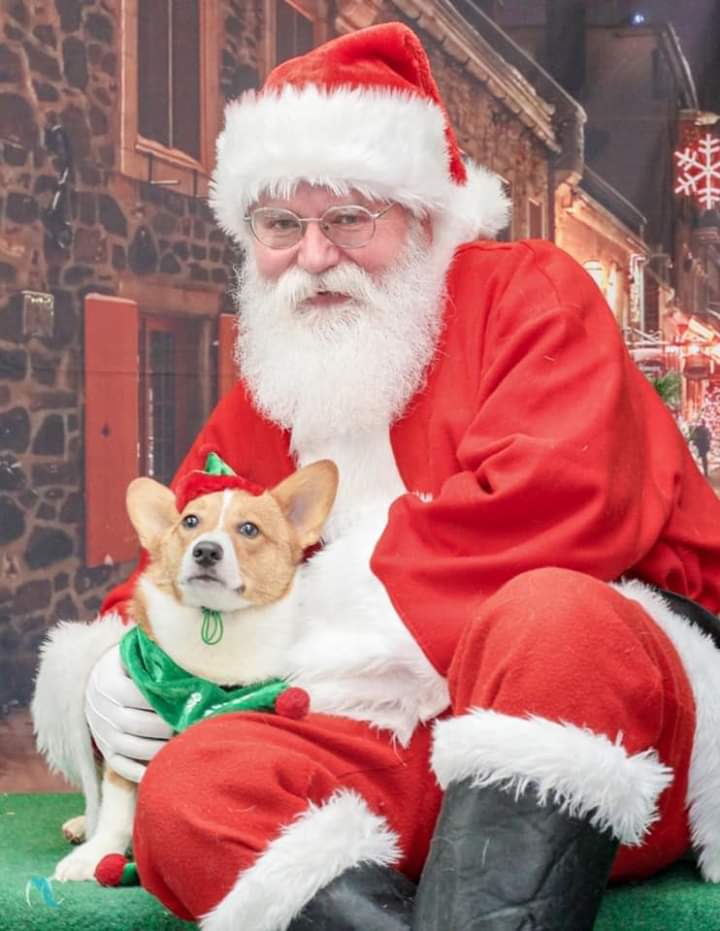 Chewy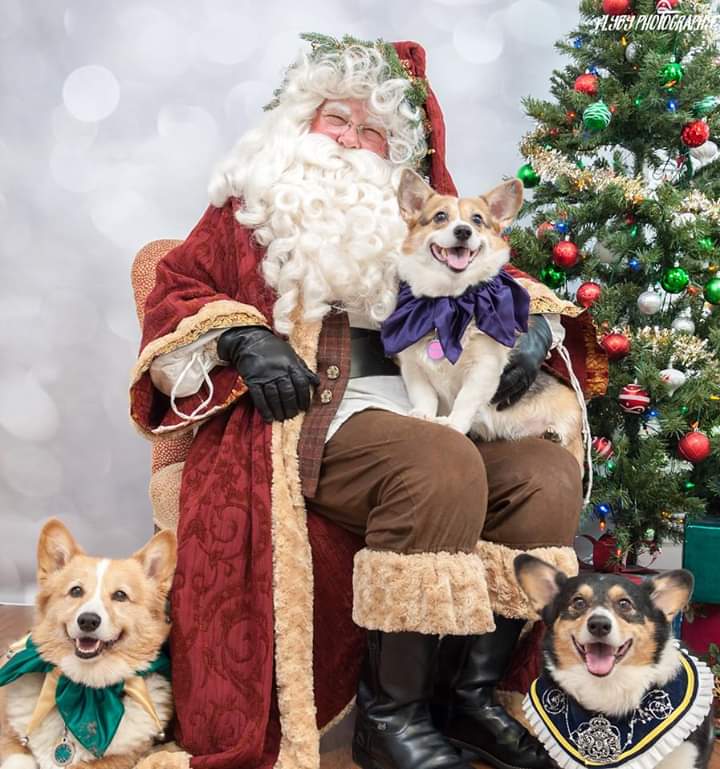 "Cheers … and tears … from San Diego. We want to wish you all a blessed and joyful holiday.
Sadly, we are re-using last year's Santa photo. On the day that this year's photo was scheduled to be taken, my beautiful red and white corgi, Sidney, went to the Rainbow Bridge due to a sudden and devastating illness.
We are heartbroken and his fur-siblings Copper and Connie (on Santa's lap) are feeling the loss of their big brother. Sidney has left a big hole in our hearts but we try to smile and remember all the happy days that he gave to us.
This time of year we hear "Every time a bell rings, an angel gets his wings"… but lately I have heard that when you hear a bell ring, it means a Bridge furbaby is paying a visit. So I hope all of us are able to feel the very strong love from those who have left us, along with the joy brought by those still here."
Geri S. & Family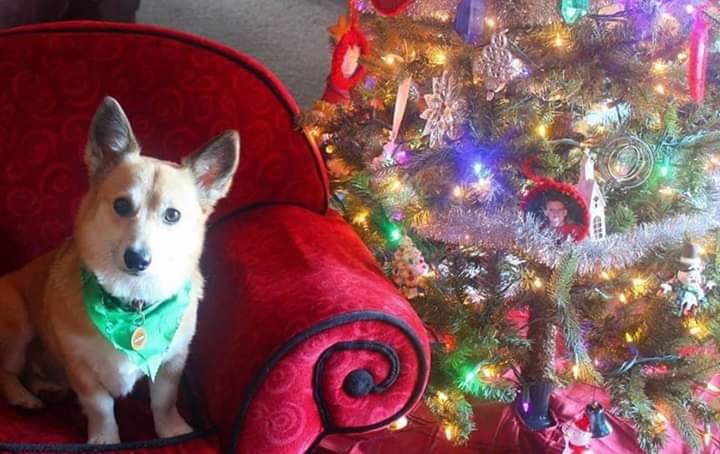 Jack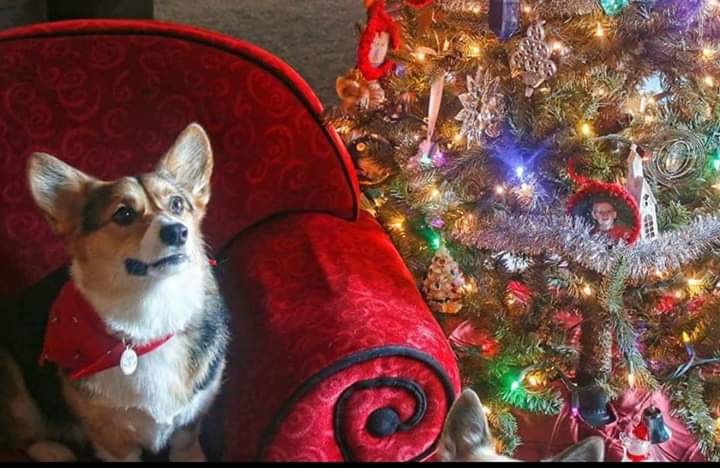 Sophie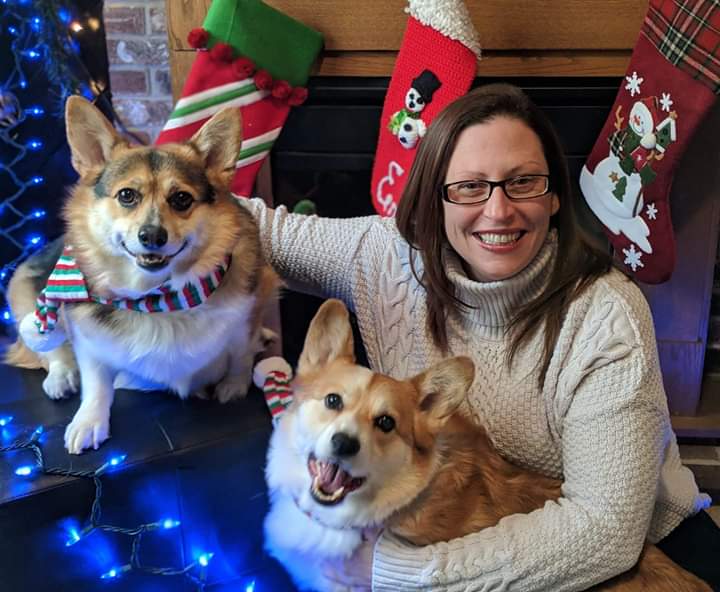 Moka and Murphy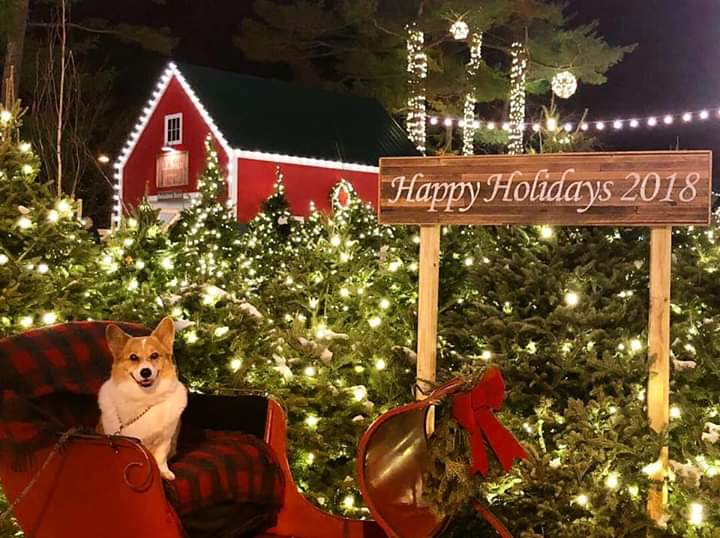 Bentley's Corgi-licious Christmas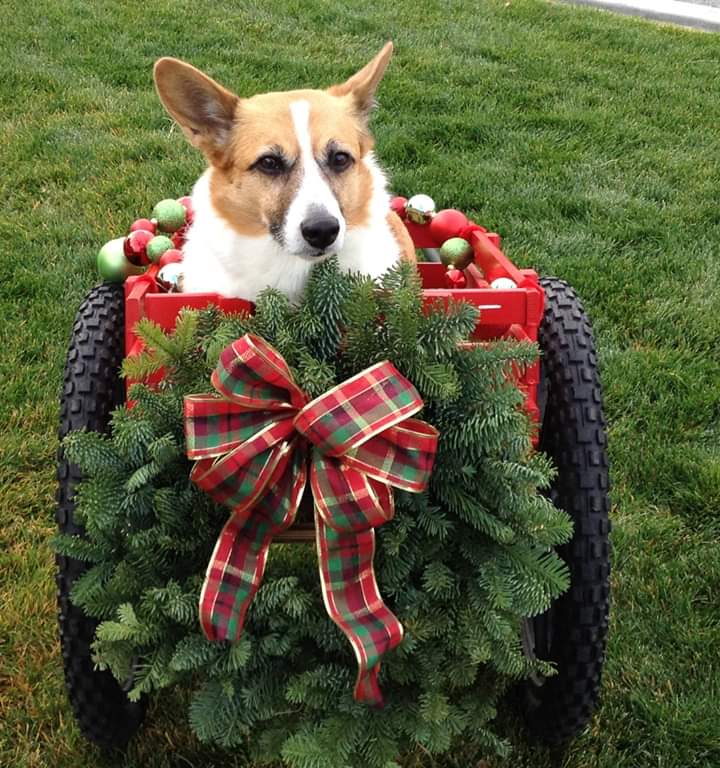 Poppy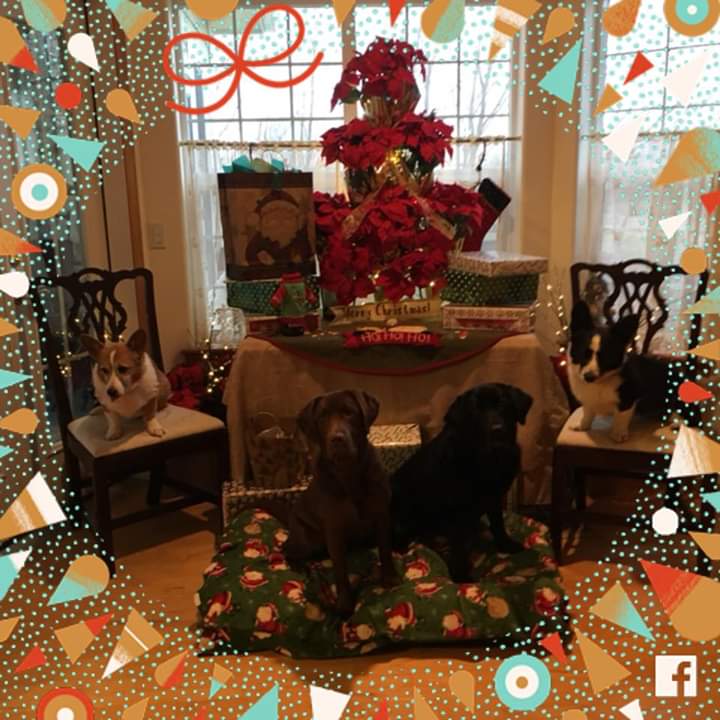 Poppy, Whiskey, Teyla and Flutter
Cardigans and Labradors go together well don't you think?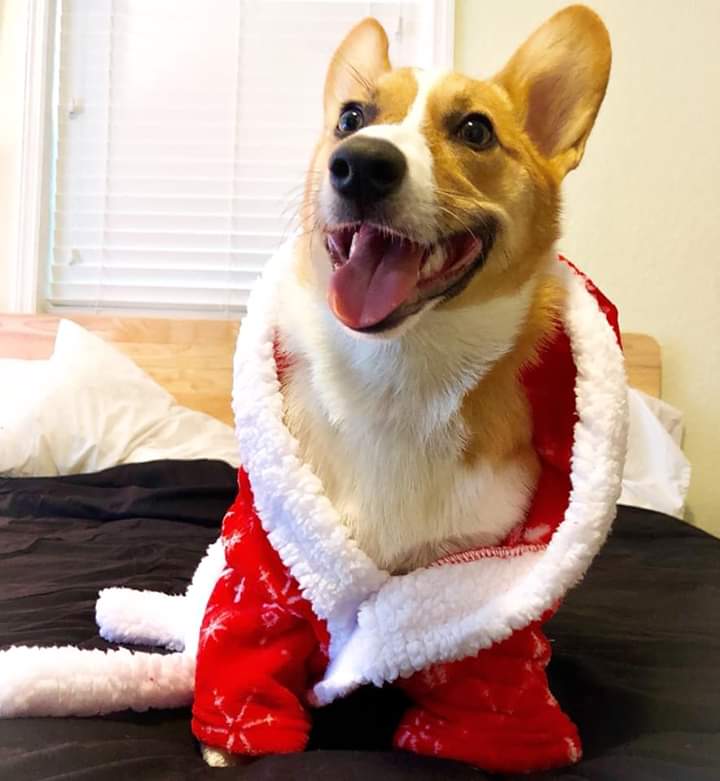 Merry Christmas from the glamorous Luna!
@thatcorgi_luna
HAVE A CORGI-LICIOUS CHRISTMAS DAY
If you liked this post, check out these!