When Pembroke Welsh Corgi Eifion (aka Gismo Flash Dancer Bob vom Jerichowerland, aka Finč) joined his family, they thought "What a wonderful, sweet and quiet pup!" When he was three months old, they thought "What a wonderful, sweet pup — and so vivacious!" When he turned six months, they cried "Where does all this energy come from?! WHERE?!!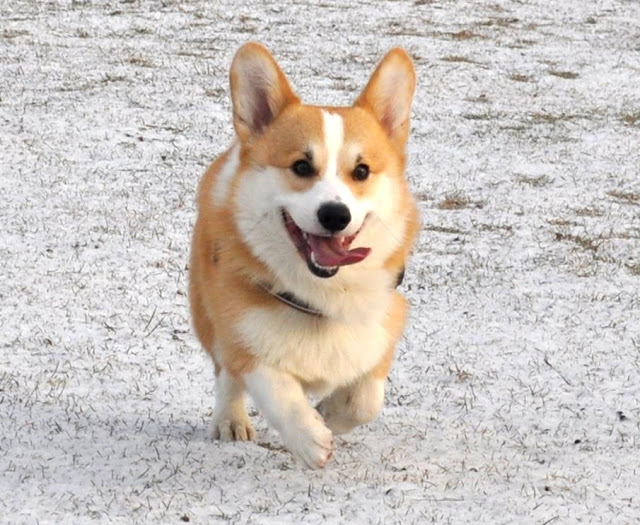 At that point" writes Anastasia S., "what we needed was a plan."
"Fetching ball and going for a walk (or two or three daily walks)
wasn't enough for Finč. Our smart, curious Corgi has been in obedience school since
he was a pup, but he clearly needed more."
"A friend of ours works her Cardigan Welsh Corgi on sheep. She gave us her trainer's contact information and we made an appointment. On meeting Finč, the trainer wasn't so sure a small, short-legged dog could keep up with his sheep."
"Hah! We didn't call him Eifion ("brave and fair") for nothing. Our boy handled the sheep like a rock star and proved him wrong. He has learned the commands very quickly and really enjoys it. Every second Saturday we go to tend (bother) sheep."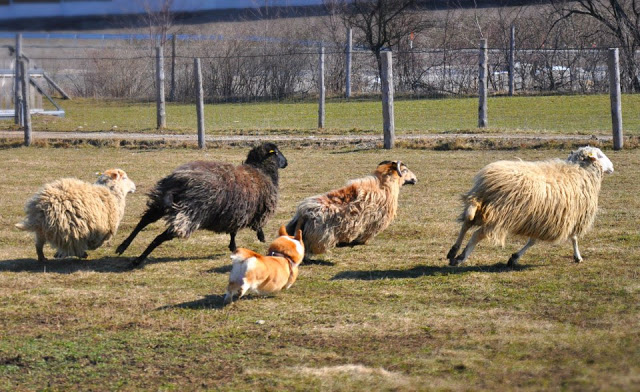 "Why not every Saturday? Well, for Finč there is also the fun of
Mantrailing (scent work), hiking,
Treibball
… so much energy, so little time! He also runs his own
facebook page
."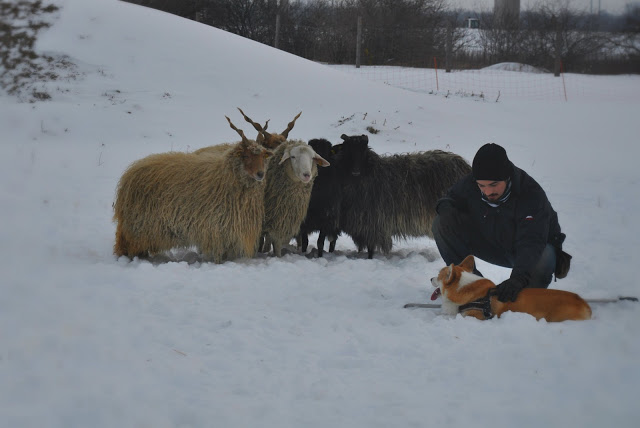 "When Finč and Daddy Boris come in from herding, they both smell like sheep."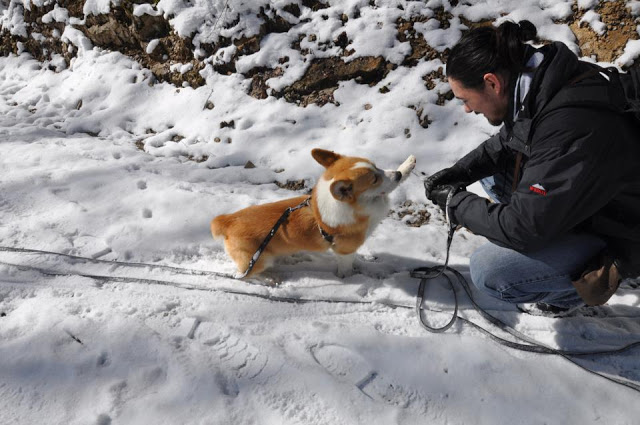 "Real men really do love Corgis."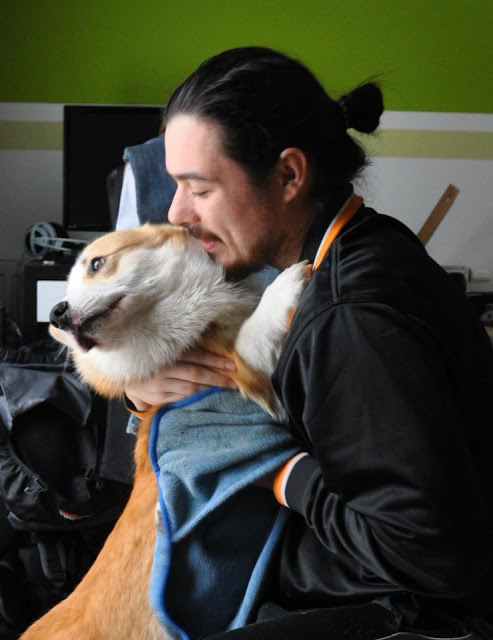 If you liked this post, check out these!