Scooped in a cone or heaped in a cup, the average Corgi will lap it right up. Ice cream or fro yo, a little bit's fine. Too much of the stuff and tummies will whine.
With pleading eyes and twitching tails*, before too long your willpower fails … again. Lap it up, happy pups!
(*or nubbins)


Dora is considering a franchising opportunity with the Frosty Pooch people.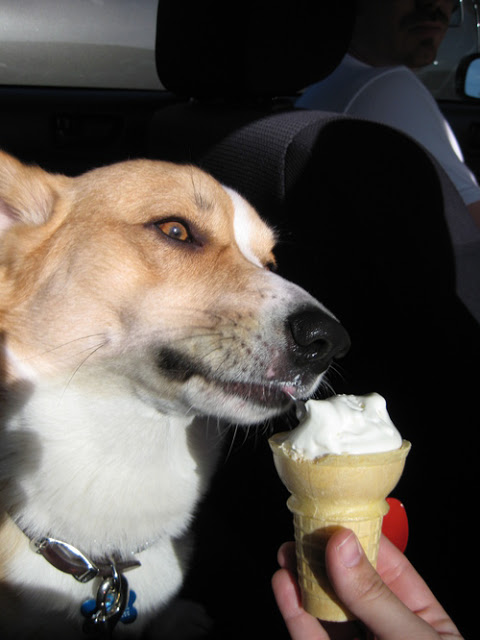 via mycorgi.com
Uhhhhhm, I think the auditions for that are down the hall. Second door on the right. Good luck!