Hello everybody and barOoOoOoooo!
Cardigan Welsh Corgis Gwen and Saphira Cardi here, reporting in for our first ever guest post on The Daily Corgi! We're so excited to have the opportunity to share our story.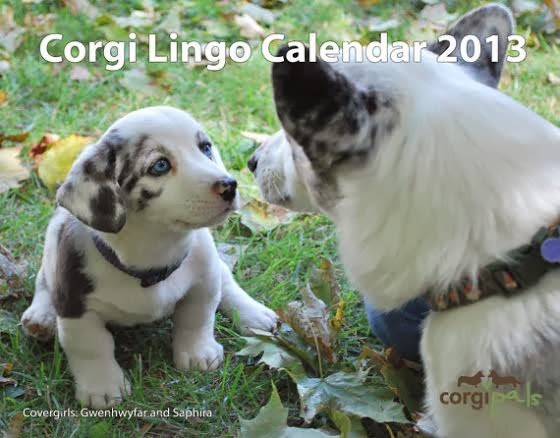 Some of you may already know us from our facebook page Gwen and Saphira, or from our appearance in the 2013 CorgiPals Corgi Lingo Calendar.
Since our web debut in October of 2013, we haven't looked back! Before we picked our Mum, she was completely oblivious to the sheer AWESOMENESS of Corgis and Corgi Nation.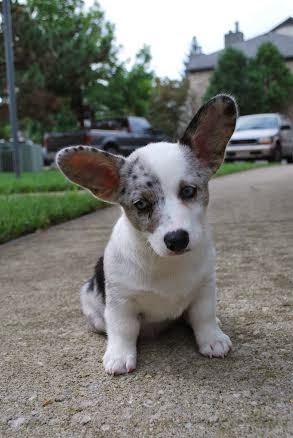 Saphira as a pup
Poor Mum was in the dark before 2012, when she finally saw the light and brought me (Saphira) home. It was love at first sight, and can you blame her?
Oh, I was the typical Corgi: feisty, tough, a ball of fun. Mum and Dad spoiled me rotten, but something was missing in our home. After having me around for a year, Mum was truly addicted to Corgis. Of course she was! I mean, who wouldn't be? That's when I got a sibling, my sister Gwen.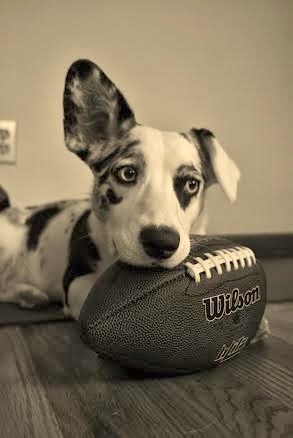 Gwen
Says Gwen: "Mum hit the jackpot last year when I picked her to be mine. Somehow I just knew I was destined to spice up the lives of Mum and Saphira. In fact, I've made it my personal mission to keep things interesting in our house, and I take it very seriously. You might even say I was the missing piece of the puzzle!"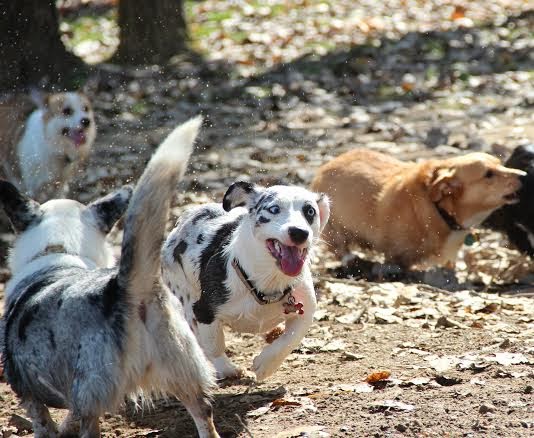 Gwen's personality in motion
Over the past two years, Saphira and I have bonded so much that we're practically inseparable. We do everything together, even starting our Therapy Dog adventure together. We just got our Therapy Dog International I.D. cards and did our first official therapy visit last week! We got to cheer up lots of sad college students. They really loved us.
Apparently, they were sad because they didn't have a valentine. Whatever that is.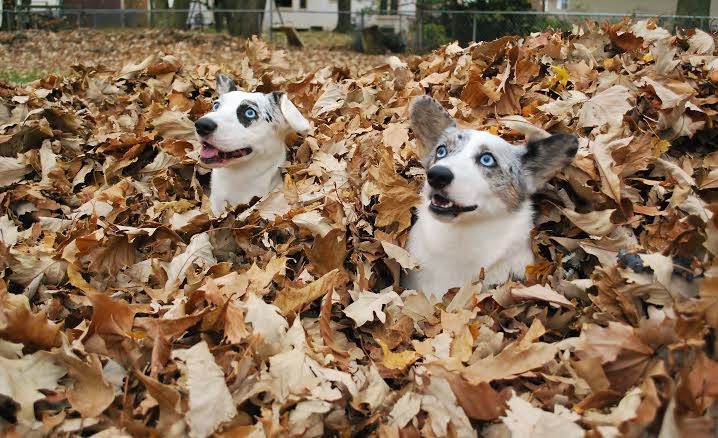 In our spare time we like to play with Mum at the training club we belong to, and practice obedience, agility, rally and anything else that gets us treats. We especially love to do photo shoots with Mum, because those earn us lots of kisses, pets, and COOKIES!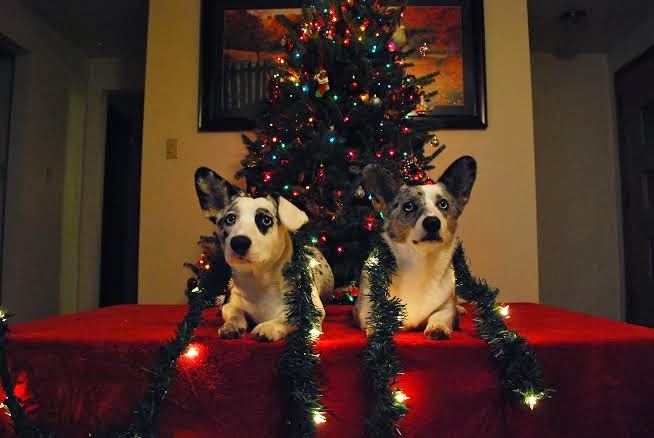 Silly Mum likes to try to get a good photo of us every holiday or season, and I must admit that sometimes I wonder where her inspiration comes from, because it certainly isn't anything I would have picked out.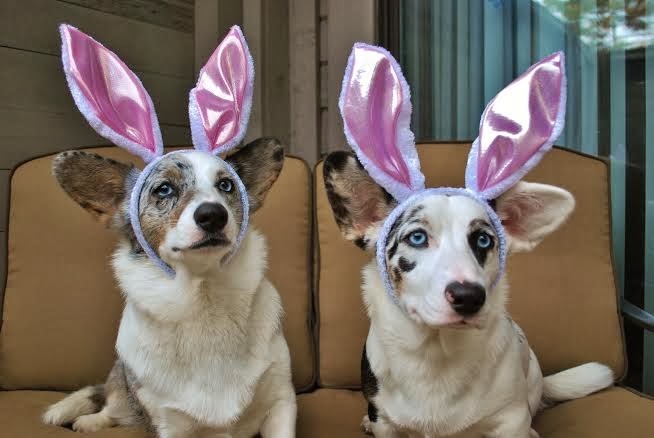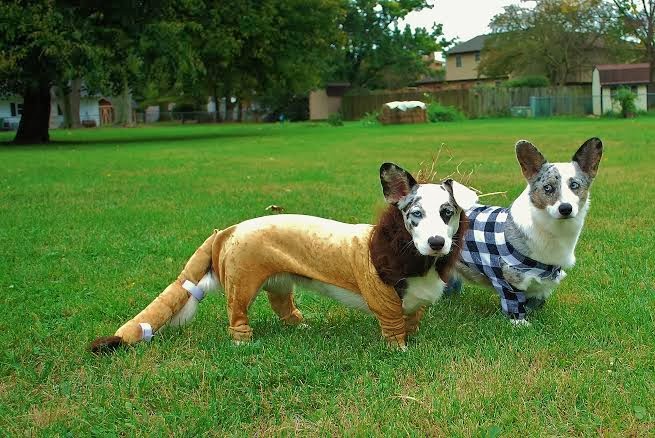 Saphira was not amused by my costume face. And that's no lion.
We're approaching the ripe old ages of 2 (me) and 3 (Saphira), but we have plenty more life to live. Our antics get more exciting as we age, and we can't wait to share them all with you.
Thanks for reading our guest post and a BIG THANK YOU to Laurie for letting us share our story! Corgi On, Corgi Nation! We'll see you on the flipside.
This post first appeared on The Daily Corgi on 2/17/2014.
If you liked this post, check out these!