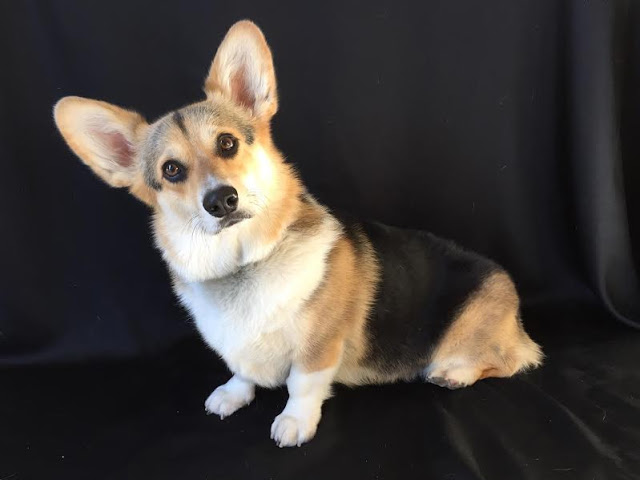 Thing #1: Her star is on the rise! On March 1st at 9:00 p.m., Missy will be in an episode of Brooklyn Nine-Nine on the Fox network. That's right, our girl is going to be on the telly. Word is she learned some new tricks in no time before filming, and handled everything like a pro.
Thing #2: She is an avid toy destroyer and enjoys flinging them around the house. (Nah, that's not Corgi-esque at all).
Thing #3: Missy loves going to the ranch, where she gets to to boss around Rex the Boer goat.
Thing #4: She has celebrated two birthdays so far.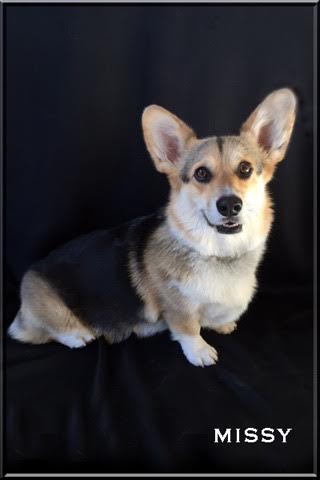 Thing #5: She calls El Cajon her home. Howdy, El Cajon!
Thing #6: In the morning, this charmer is very silly and gets Boomer (the resident 13 year-old Corgi) playing like crazy. She'll run as fast as she can around the table and on the dog beds, causing chaos. Sounds suspiciously frappy, which is absolutely a Corgi thing.
Thing #7: She also shares her home with an eleven year-old Corgi (Gavin), and her favorite buddy, King the cat. They play non-stop together, Corgi and cat, though King thinks he's a dog too.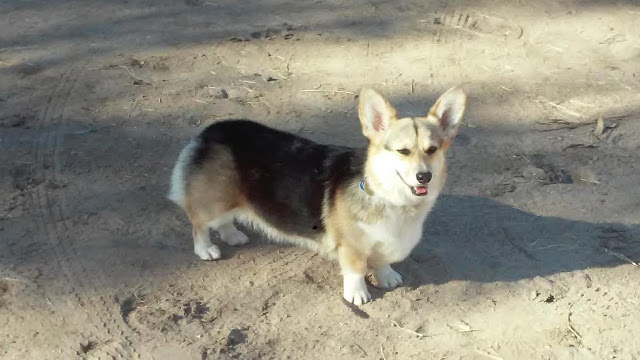 Thing #8: This happy low rider adores vanilla frozen yogurt and puppachinos from Starbucks. Always ready for taste testing, helpful Corgi at your service!
Thing #9: Missy has achieved her CGC (Canine Good Citizen) and is a service dog, too. Her compassionate and empathic nature maker her a wonderful working dog.
Thing #10: She goes on lots of walks and hikes with her Mom Amanda and her other favorite person Amy, as well as Amy's American Bulldog Elmer, who has claimed Missy's heart. (Thing #11 — Missy and Elmer sitting under a tree, k-i-s-s-i-n-g!)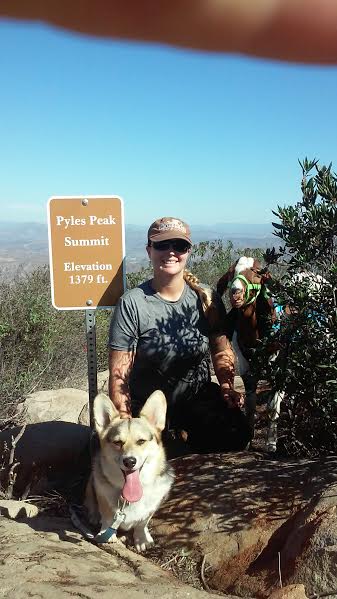 Thing #12: Missy completed a 5 peak challenge by hiking the 5 highest peaks in east county San Diego. Short legs, schmorrrt legs. YOU try and keep up with a Corgi on the move!
And finally, the 13th thing about Missy — maybe the most important one — is she is extremely loved. Her mom says she is "the best", and we all know moms know best.
Nice to meet you, bright eyes. We'll see you on the TV!