"Five year-old Winnie has been in my life since she was two months old" writes Annie N. "I had grown up with Border Collies so when I bought my first house, of course wanted a dog to go with it! I didn't have room enough for a Border Collie, but when learned about the Pembroke Welsh Corgi I thought the breed would be a good fit."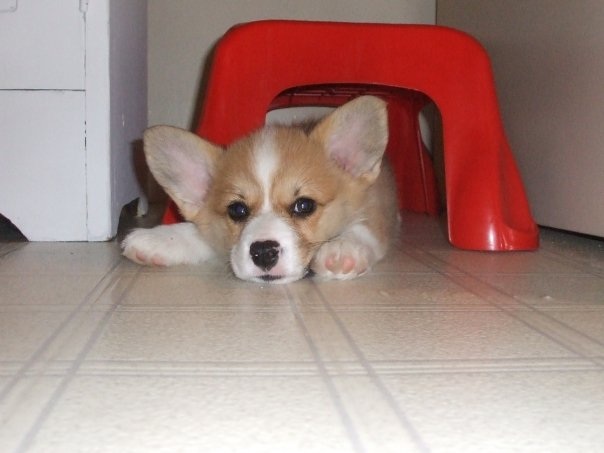 Now I can't imagine having any other breed, because Corgis are so special! And although it took a bit for Winnie to win him over, my husband is always talking about getting "just one more" Corgi for her to play with! It's definitely going to happen, just a matter of time … "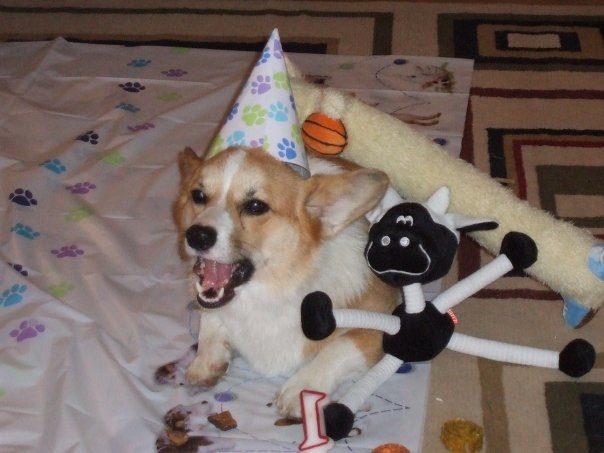 "Winnie is the most entertaining dog I know, with such a distinct personality. We joke that one of these days she's just going to come out and speak English because you can always see her mind turning. Once, I hung a Happy Birthday sign in our living room and when she came out in the morning she stopped dead in her tracks, staring as if she was reading it!"
"She is highly typical of the breed and we love every bit of that, minus the bossy barking of course! Winnie's favorite is any one that squeaks. She selects them from her basket and proceeds to lay it in our lap until we throw it for her."
"We love to play board games and used to have to put Winnie in another room if we ever played a game with a spinning wheel. She would go crazy for that! She barks at shuffling cards and cheering for sports. Anything going on, she's in on it."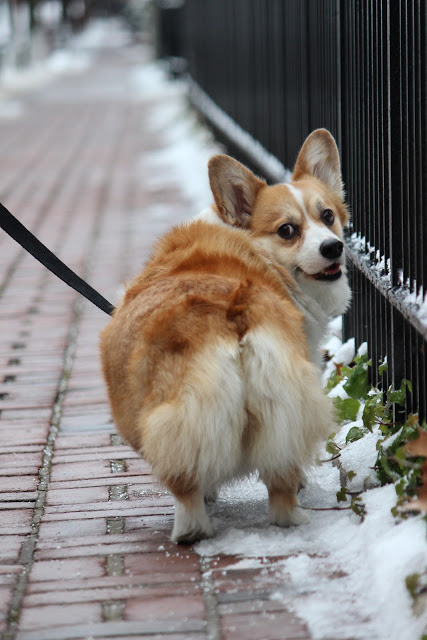 Not large, definitely in charge.
"She herds everything from the lawnmower to people, and since our recent move to Lancaster, Pennsylvania she also loves to run the perimeter of our fence letting the Amish buggies know she is in charge."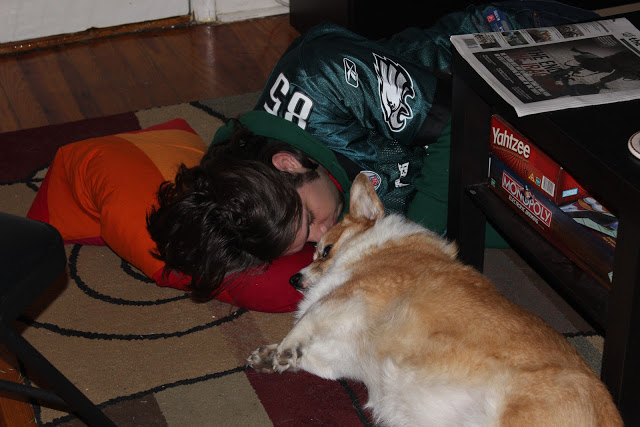 Play hard, herd hard, nap hard!
Winnie loves to play with the hose and cool off in her pool.
A bowl filled with ice for party drinks, re-purposed as a Corgi cooler? Now THAT's using your dog noggin'.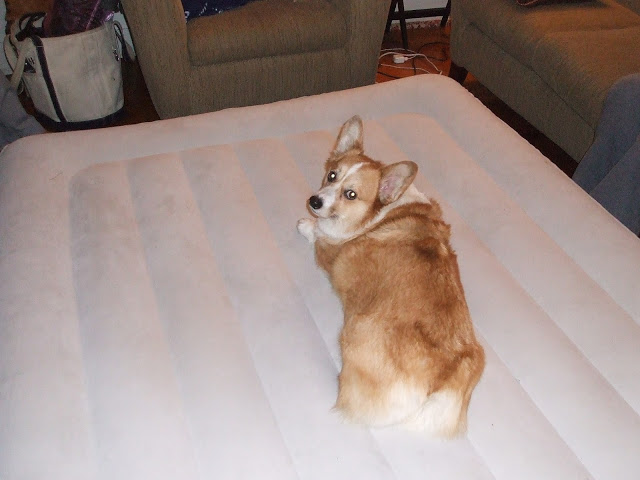 Air mattress for guests. Winnie decided she was the guest. Naturally.
We lived in Center City Philadelphia for a few years and just about every time we went out for a walk someone would ask me "Is that a Corgi?" I reveled in the attention for Winnie and even more I loved the awareness of the breed. People just LOVE to see a Corgi and I love that!"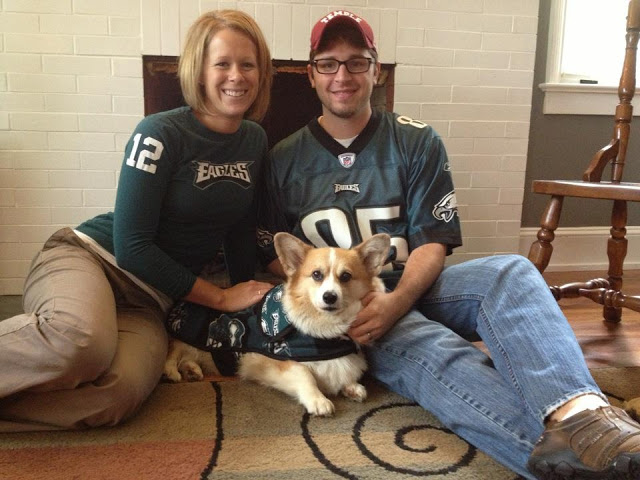 "Our girl is completely part of our family and travels really well in the back of the SUV, so she's been all over with us. She has been a friend in good times and bad and I even included a nod to her in our recent wedding vows. Our household cure all is a Corgi sandwich, where one of us holds Winnie and the other bear hugs her, because don't Corgis make everything better?"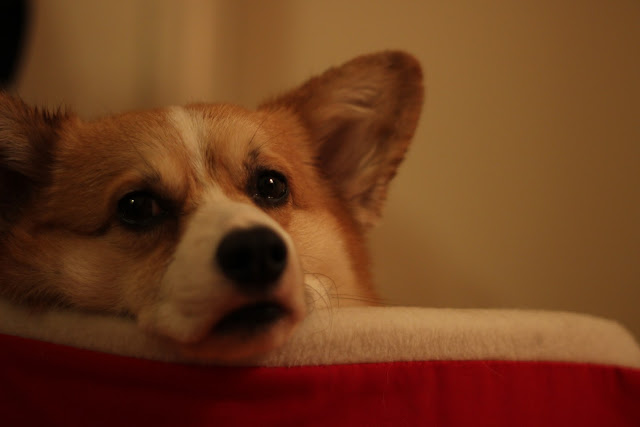 Well, we all know the answer to that one …

… no ifs, ands or butts about it.
Winnie's post first appeared on The Daily Corgi in October, 2012.
If you liked this post, check out these!