That's right, YOU. I am lookin' at YOU. And you. And you too!
Hudson, Jammer, Brodie
Were you here seven years ago when I launched The Daily Corgi? I know a few of you were.
Back then, I didn't have much more than a goofball-crazy-love of Corgis, a head full of hope, and a tiny mark where the blogging bug bit me.
Hard.
Fast forward seven years, the blog and its companion Facebook page (41,000 fans) have become a bona-a-fido community.
What this means is PEOPLE. Lots of people. So many!
People and their Corgis. A delicious, unspooling procession of people and the sensational Corgis they love, in all of their frapping, splooting, silly-serious, heart-thumping beauty.
Could I have done any of it without you and your dogs?
Say it with me now: Awwww HECK no!
(Yes that's actually me. Rare cameo).
Creating and running The Daily Corgi these last seven years has been one of the great adventures of my life. It's been my salvation a time or two (or ten). It's been a joy, occasionally a heartache, a ton of fun and no small measure of hard work.
But worth every last minute.
I'm proud of my Daily Corgi work. I'm grateful, too. And after a brief hiatus last year for some pesky chronic health flare-ups, I'm ready to launch head first into the next seven years.
Friends, I am in with both feet. I am genuinely ready to go bigger! It's time to make the blog better than ever, but I just can't do it without you.
Would like you help me scratch the blog's Seven Year Scritch?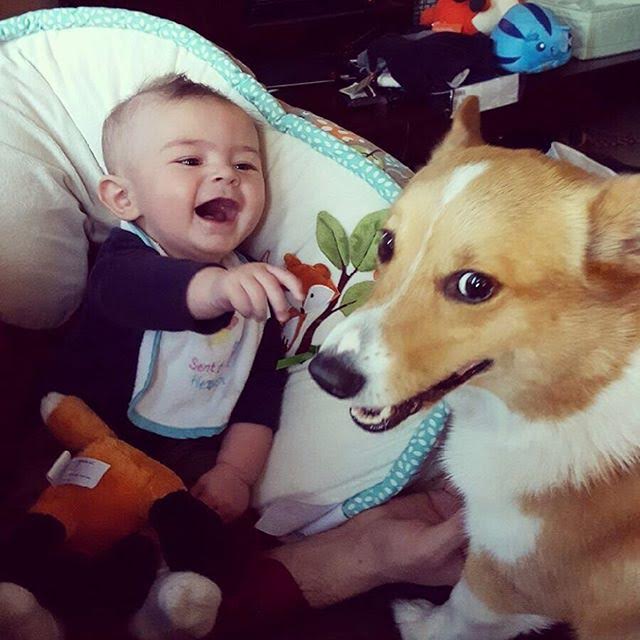 Jayden and her baby brother Sammie. I suspect they're up for some scritchin'.
What's the obstacle? FUNDING, pure and simple. I need donations to make it happen.
Pesos, greenbacks, presidential flash cards. The Daily Corgi is ready to become a real, grown-up, 21st century dot com destination. One that's bright, organized and user-friendly, with a healthy helping of necessary bells and whistles.
But it's got to be done right, the first time around. First things first.
Your donation — no matter how small — means this gets done correctly by people who know what they're doing. (In other words, NOT me). It's go time, friends! Donations of any size are welcome.
Why yes ma'am, I'll scratch that Seven Year Scritch and get this show back on the road.
Click Donate to give now securely via PayPal!
Button not working? You can send a payment to me directly via PayPal at thedailycorgi@gmail.com. Need an address to pop a check in the mail? Drop a line: thedailycorgi@gmail.com.
Every dollar is a genuine vote of confidence in my work and the future of our Daily Corgi community. Thank you!
The timeline for relaunch is just a few weeks away, in early June. All seven years of the blog will carry over to the new format and be available for easy browsing and searching. There will be no work lost, just brand new material and features added from here on out!
Can you feel the love yet?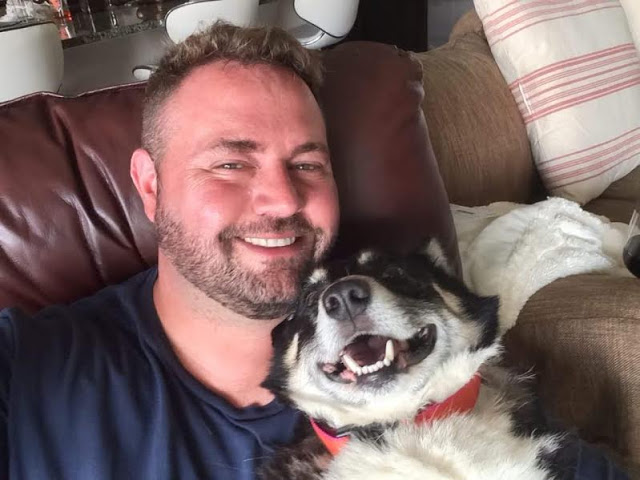 Jon and Sherman. They can feel the love. Oh yeah.
I believe my blog still has an important place in the rapidly growing Corgi fandom. I dream of adding a database of Corgi meet ups and picnics here, of publishing a weekly newsletter with exclusive content, and bringing in some talented souls to amuse, educate and delight you with their own original work, in multiple media formats.
Given the right software (see: funding) and time to train on the new wheels (my brain is no longer 43), The Daily Could could finally be everything I've imagined it to be. In fact, I'm betting on it! But mostly I'm betting on you.
Because the Corgis made me do it. They're sneaky that way, those low riders.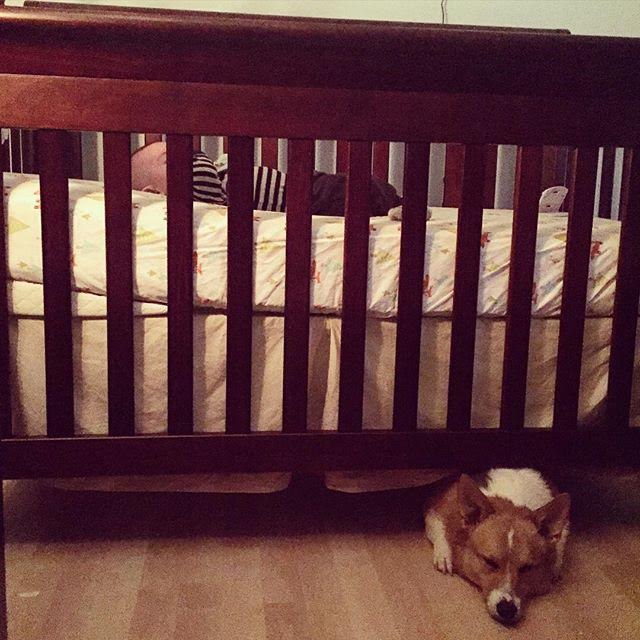 Whatever happens, this blog will still be MY baby. If you like my voice and writing about Corgis, if you want to read about Corgis AND the people who love them, this is the place to find it.
After all, I am the original bell and whistle around here.
Please donate today and get your own Seven Year Scritch on! You, my readers, make the difference. Always have, always will.
Life is short, get the biscuits and go for the joy!
Laurie Eno
Founder + Editor (and occasional goofball at large)
The Daily Corgi
thedailycorgi.blogspot.com
e-mail: thedailycorgi@gmail.com
If you liked this post, check out these!