Bow ties are BACK, baby!
Do you have a low rider who loves to rock a bow tie? Send me the pic, with name(s) and locations, and he might just show up on the blog! Put BOW TIE in the subject e-mail to thedailycorgi@gmail.com.
Tini, Oreo and Zelda Blue of California. Can you imagine all this under one roof?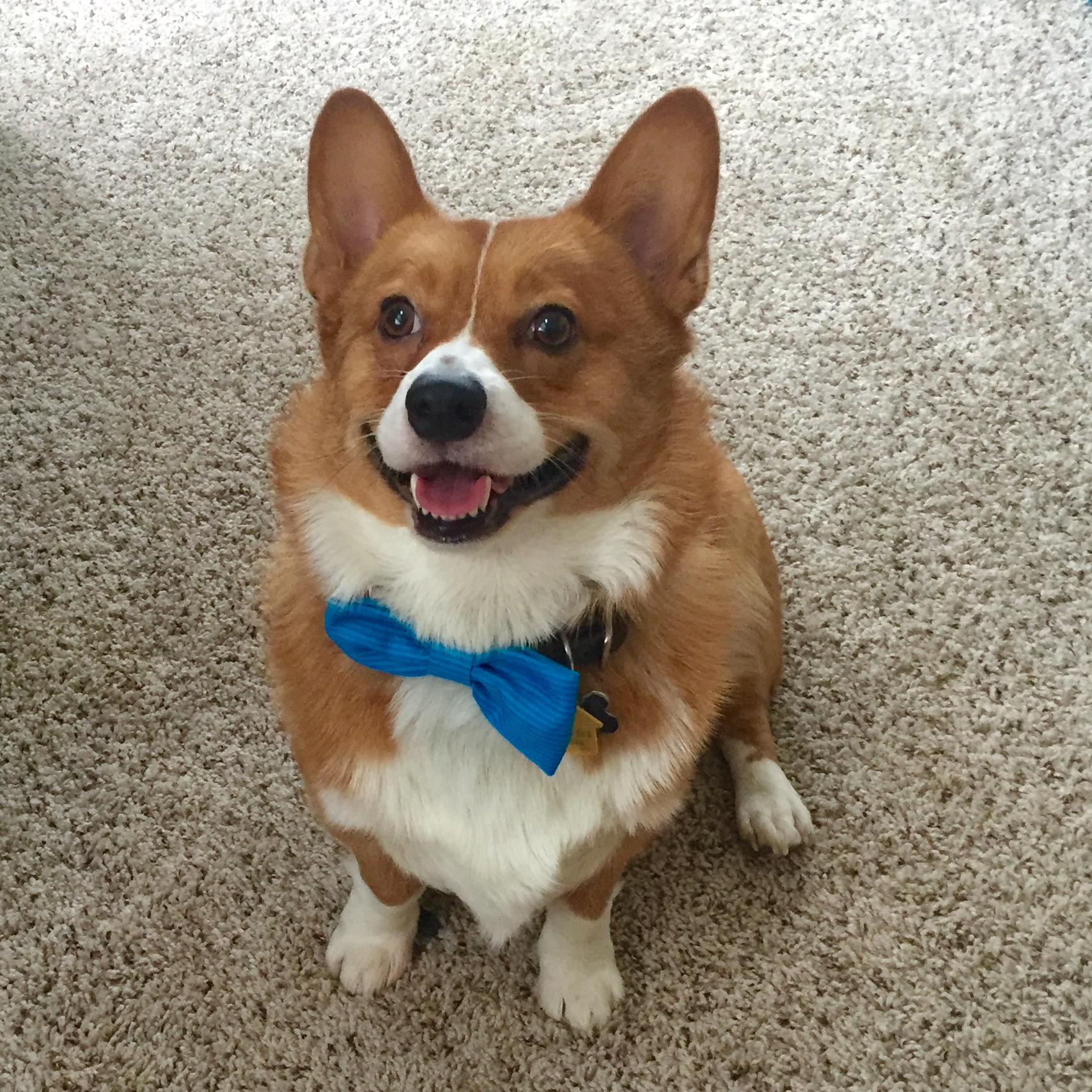 Oliver from Savannah, Georgia: all charm, no smarm.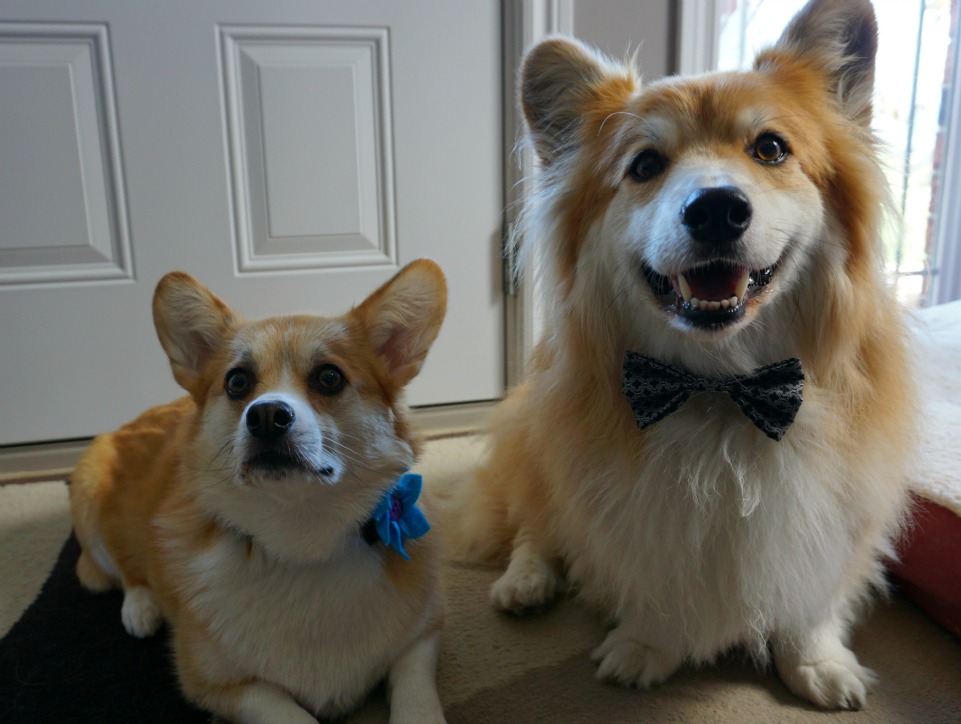 Say hello to Gimli the fluff and Merida, sporting a flower "bow tie". Wherever her big brofur goes, she has to go too, especially if there are cookies involved! These two live in Ontario, Canada.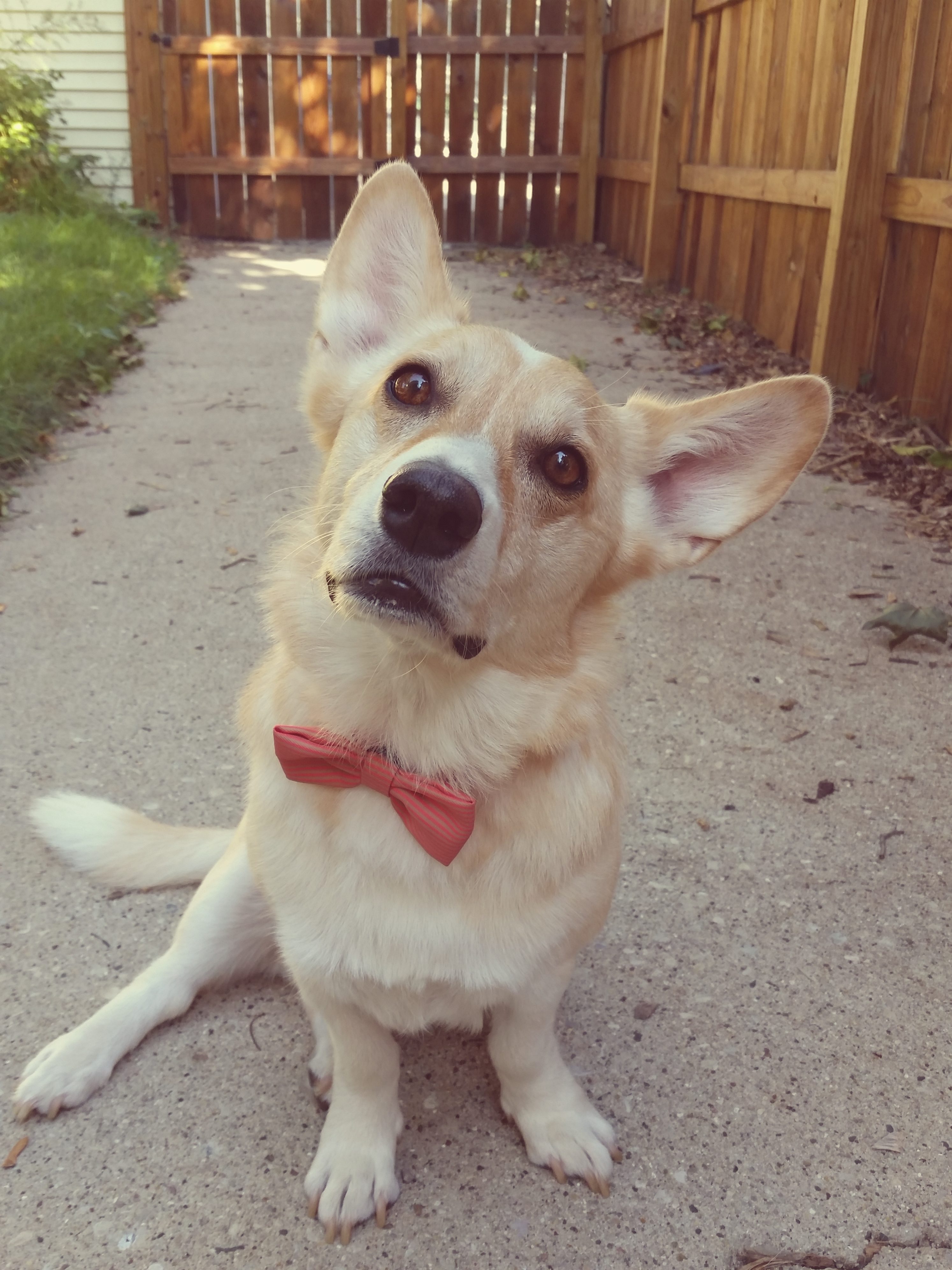 Clover of Milwaukee, Wisconsin. That's the perfect "whatever I want, you will give it to me right?" face. You can bet he knows it, too.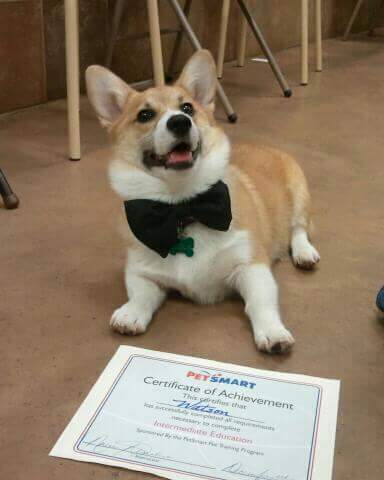 Watson T. Corgi of Cleveland, Ohio was dapper in his dashing 
bow
tie
 for puppy school graduation.
Seymour of Utah sports a TARDIS BOW TIE. (Whovians, you may now rejoice).
Angus (aka The Gentleman) is 1.5 years old and lives in Bradenton, Florida. I don't know about you, but he gives me the giggles.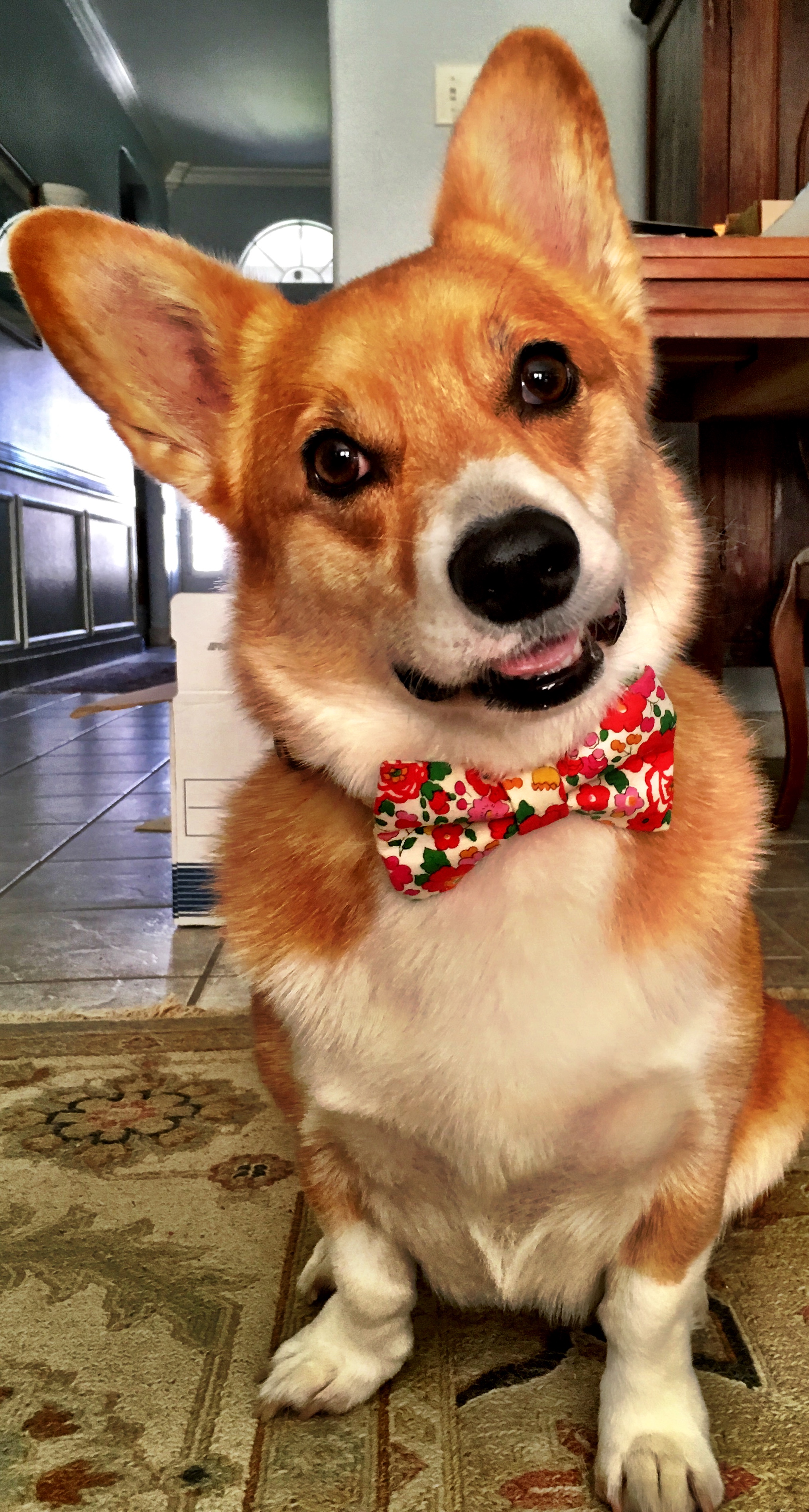 Meet hammy handsome Rocket from Port Aransas, Texas. You're welcome!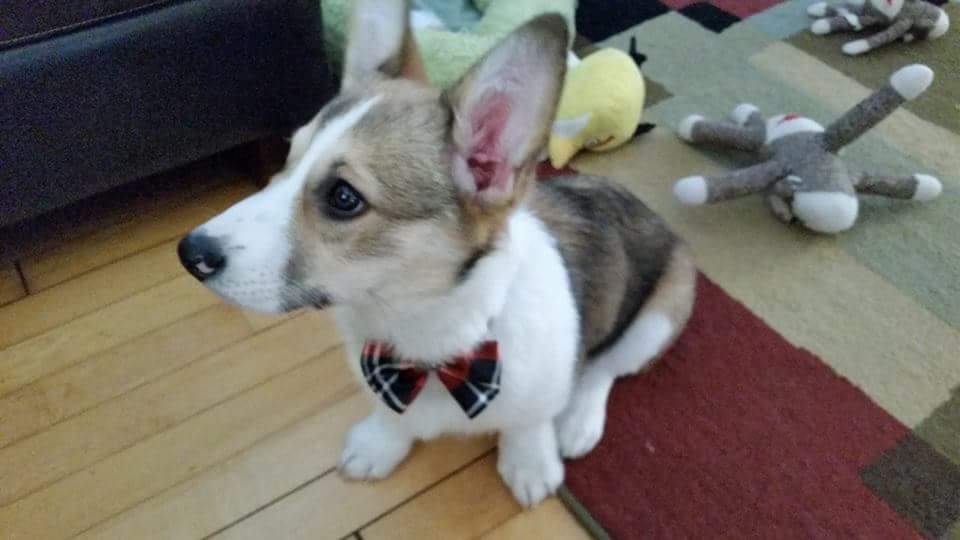 Oliver of Wisconsin. Plaid bow ties are cool. Yes they are.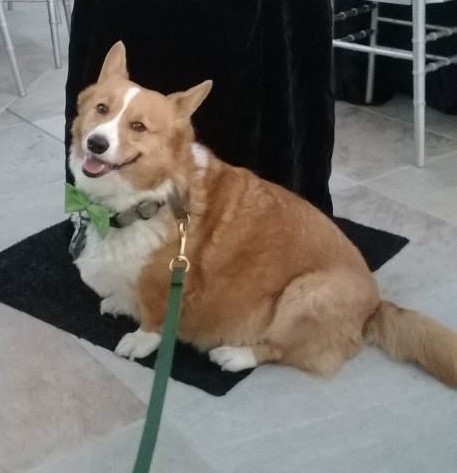 Sidney from Visa, California at "Tails at Twilight", a fancy fundraiser for the Humane Society. Mom Geri's motto? Never underestimate the power of a woman with a Corgi.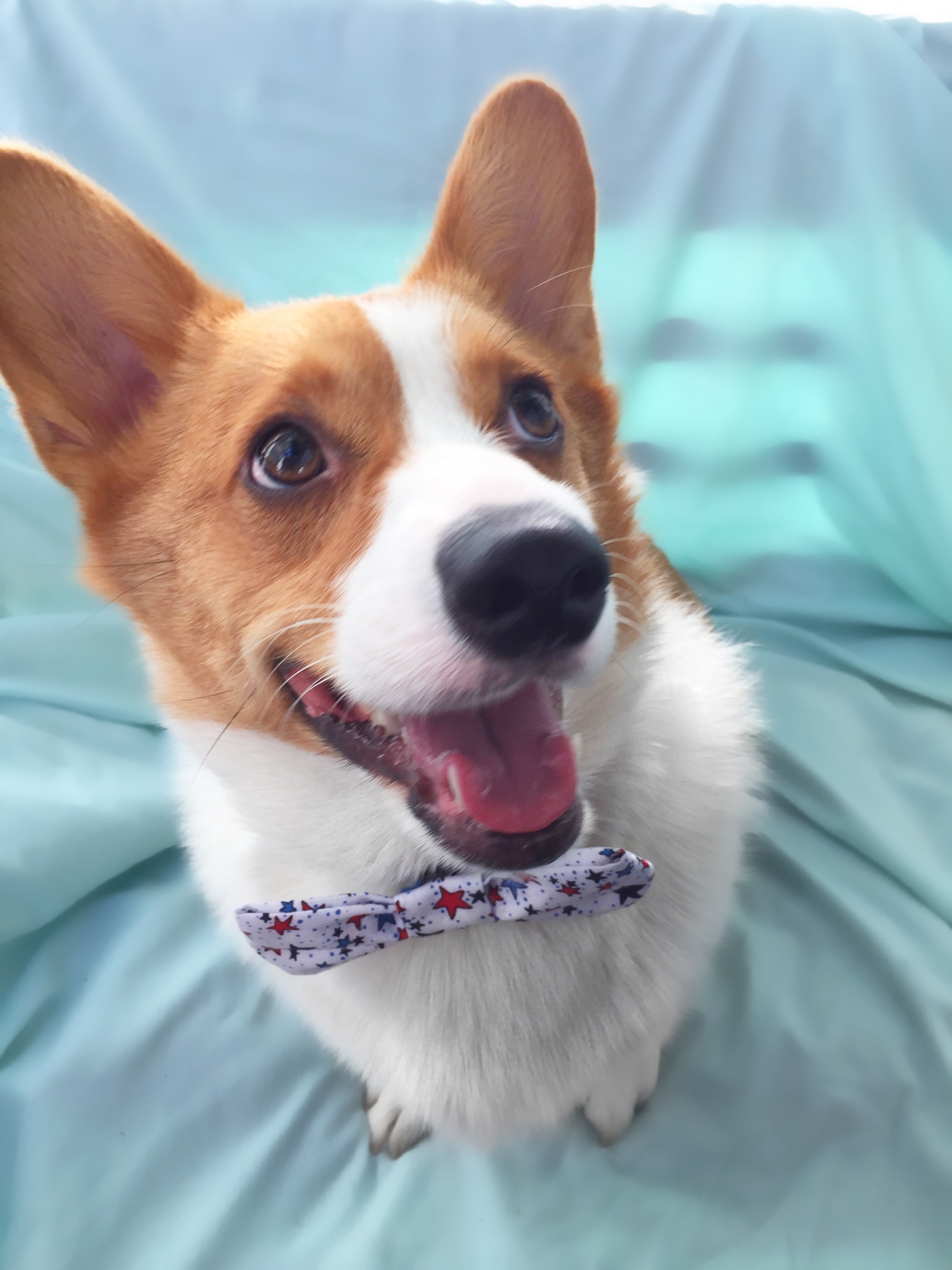 Utah's Louie has stars in his eyes — and on his ties.
Peaches of Utah will wear the bow wherever she pleases. Because Corgis. No more, no less.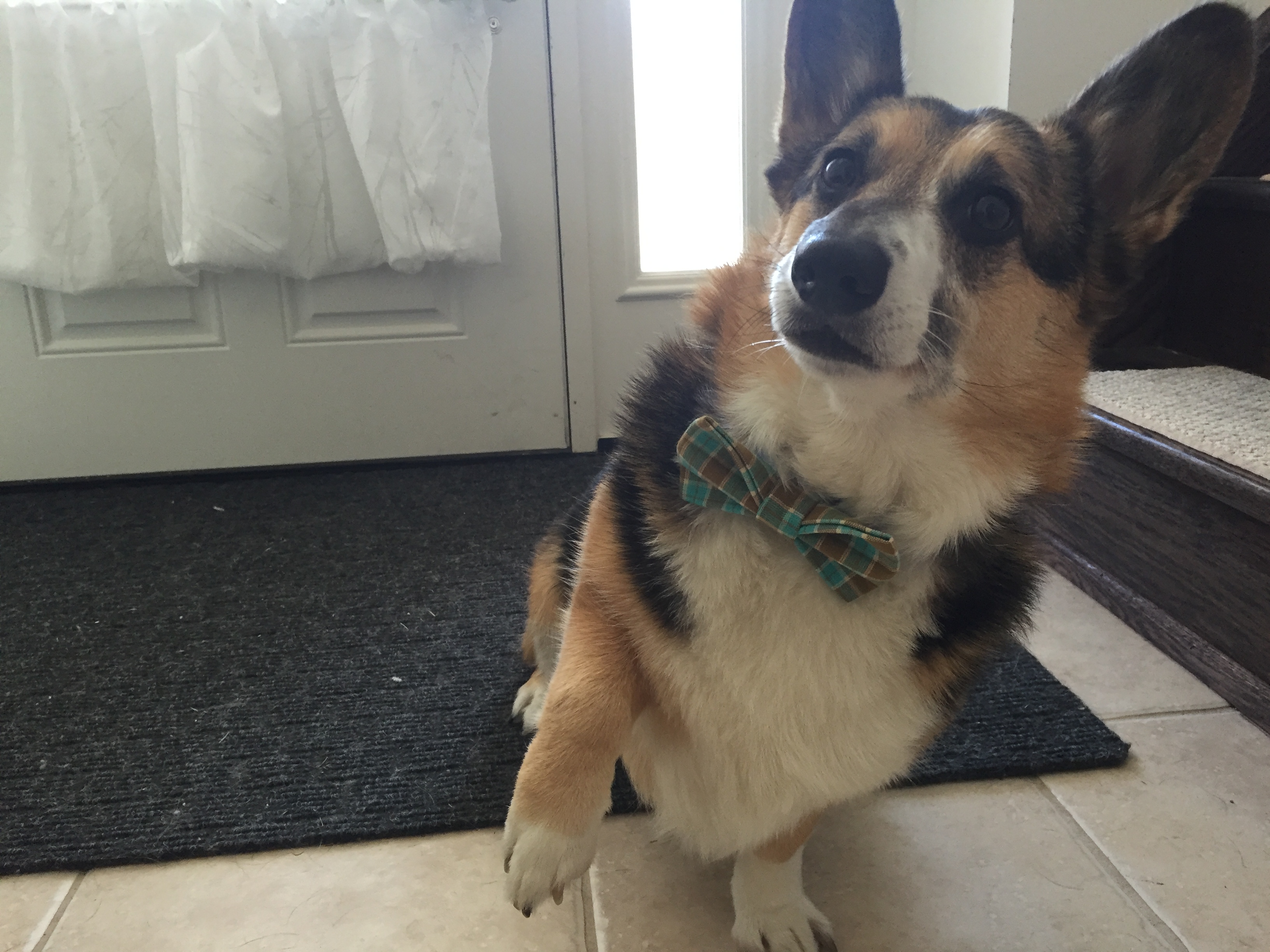 More Canadian Corgipants! Jack has only been with his family for a month and is fitting in well.  He likes to give them his "Fur Hammers" up in Alliston, Ontario.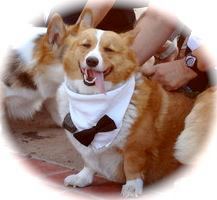 Sidney of California, again. He goes way back as one of my favorites, so Sidney scores two spots. When the San Diego Corgi meetup group was invited to a photo shoot for a wedding, "my" Sidney brought his smile and a bow tie bandana.
Oh Sidney, I love you so. I mean, look at your face. I have no resistance. When will I finally get to leave my lipstick on your collar?
XOXOXO
If you liked this post, check out these!