Back in early April, baby Lillian — with her Corgi "nannies" Dierks and Sadie Bells — made her first splash on The Daily Corgi. Those two proud puppers wasted no time laying claim to their own new little person/baby sister. It was cute, in a way that just about re-defined the parameters of cute. So much Corgi hap-hap-happniness and love!
Since then, their devotion has only increased. This kid is protected by their dogged determination, whose fascination with "their" little human remains firmly intact. Stay tuned for more pictures in months to come, as Lillian thrives under the Mom-approved watch of her stalwart Corgi siblings!
(A friendly reminder that all dogs should be closely supervised around babies and small children. Dierks and Sadie Bells behave consistently and are gentle, but adults are around at all times. This is best for all involved — including the dogs).
Corgi On!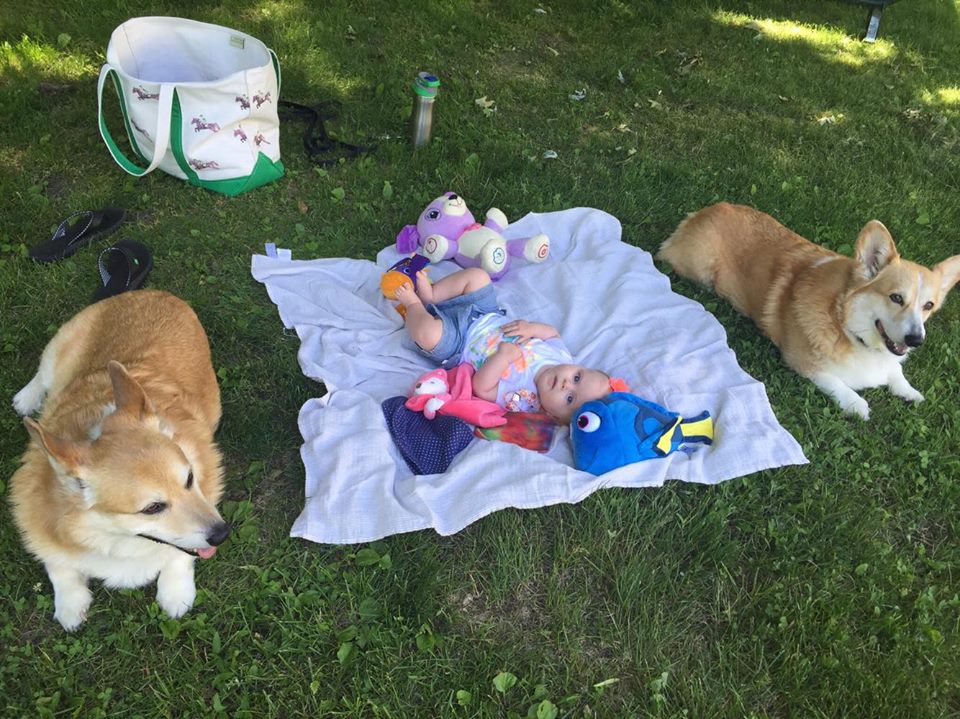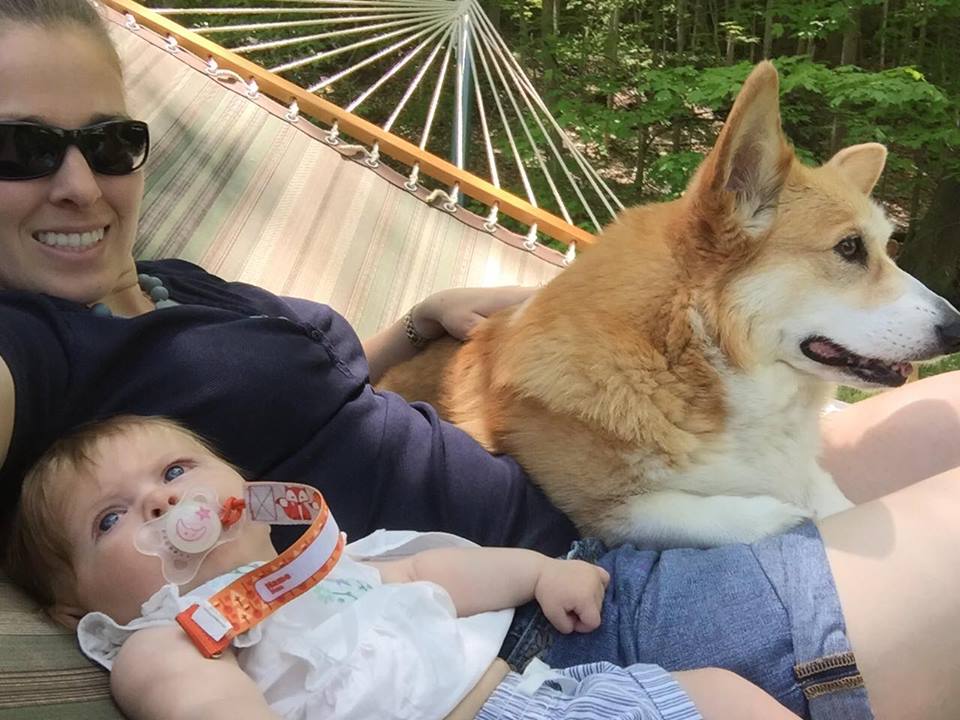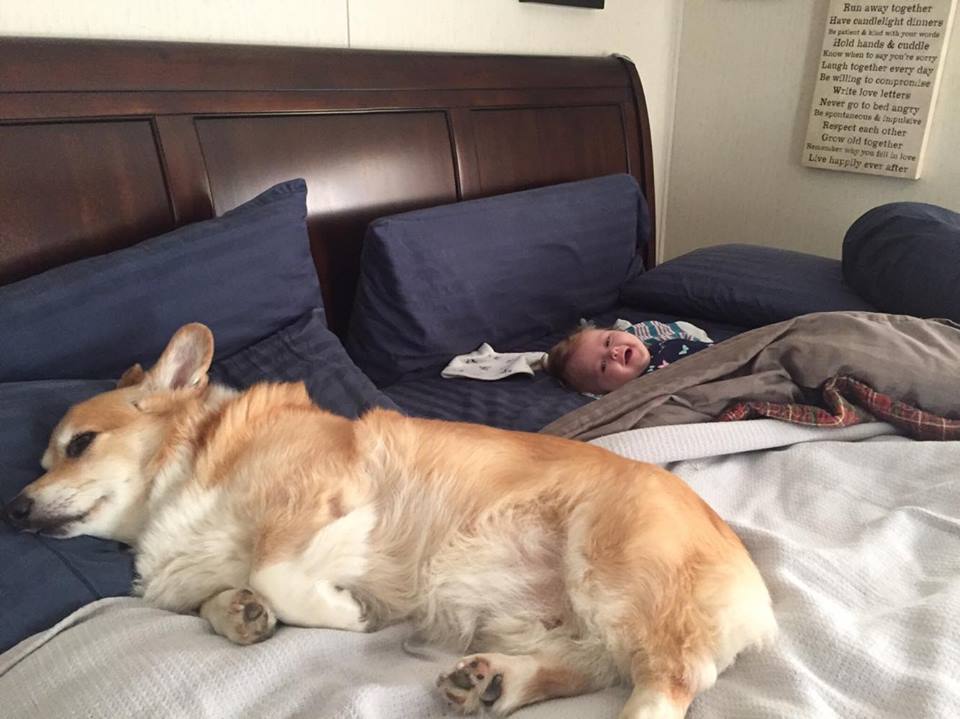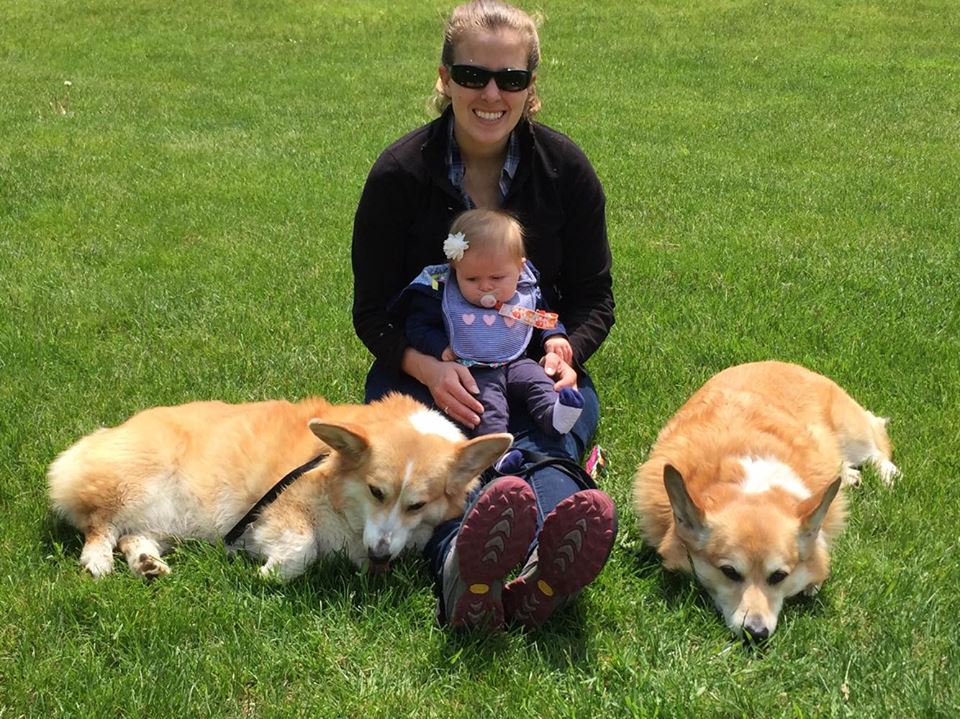 If you liked this post, check out these!