Hey Corgi Nation! I'm your Gal Thursday. How goes your day? Is it BARKY enough yet?
Right up front, no — I'm not embarrassed to tell you I'm a smarty pants. Yep, consider those beans spilled. I'm half Corgi, half miniature Aussie and ALL adorable. With a side of brilliant.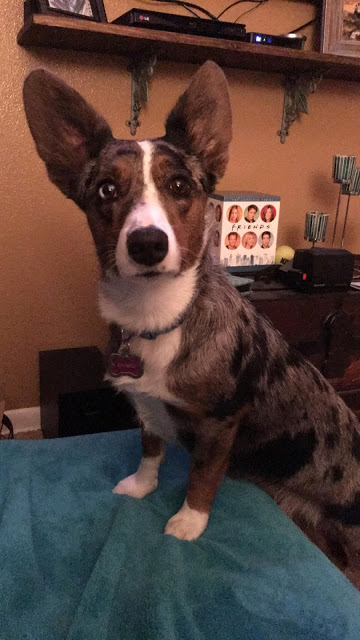 Some things are obvious and need no pointing out, but I like to hear myself talk. So bark, barkity bark, and barkity boo, too.
I am good at lots of things, but my favorite way to punch the clock is lying in wait for varmints. Sheriff of Squirreltown, at your service! I lay in the dirt in my yard or wait on the porch in stealth mode, then BAM! I'm bouncing off trees and the fence (which I can nearly clear) until those pesky devils go. They are lucky I'm so nice; otherwise they'd feel the snap of my choppers on their flea-ridden cabooses.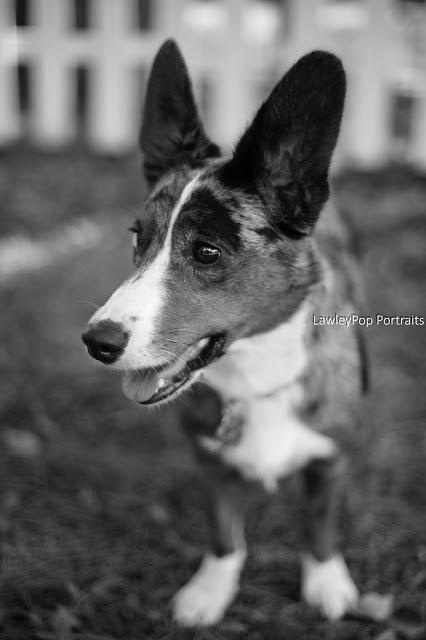 Bunch of beady-eyed so and so's, am I right?
Scram, ya delinquents.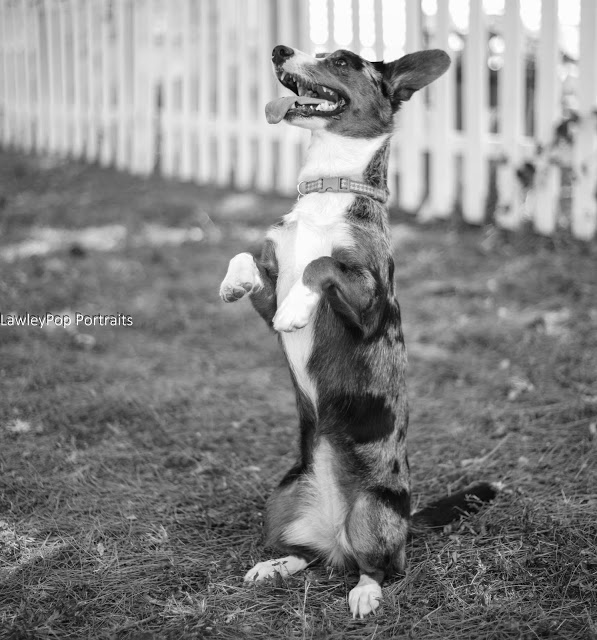 Speaking of barkiness (weren't we?), I protect (she says "embarrass") my Mom by barking at any strange man I see. Methinks the lady doth protest too much. That same doggie-can-do spirit makes me an excellent rounder-upper of kids and babies.
Does anybody mess with my people when I'm around?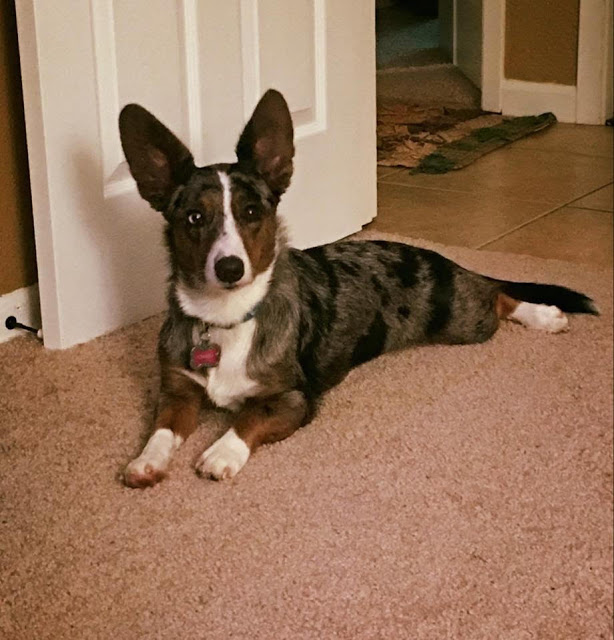 All of this tends to put me at the center of attention, but a little attention never hurt anybody. And a LOT of it sure feels nice. The spotlight looks pretty good on me, as it happens. Mom's pals joke about dog-napping me a lot.
So I keep an eye on them too, naturally.
I get up to fun in more ways than one, my friends. I'm a water baby, for one! I can sneeze on command, blow air out of my nose (what does "hilarious" mean, by the way?), and I know how to shake-shake-shake my whole body (including these here fabuloso Corgi britches) all at once.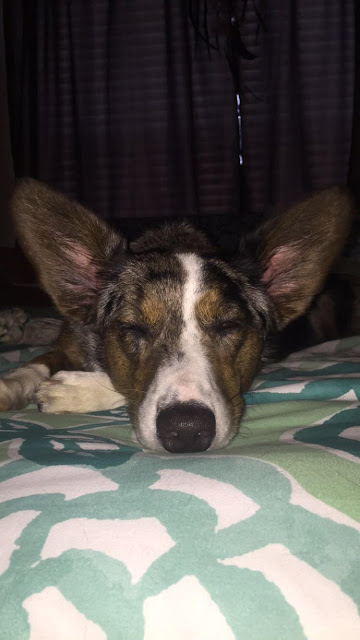 Because a simple paw shake just isn't enough to impress nowadays, don'tcha know.
Mom says I'm the best dog she's have ever had. Well she's the best hu-Mom I've ever had! So we're even.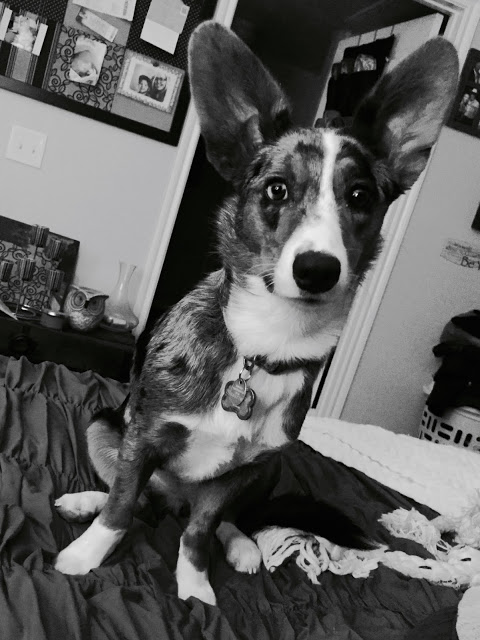 CORGI ON, my compadres!
If you liked this post, check out these!