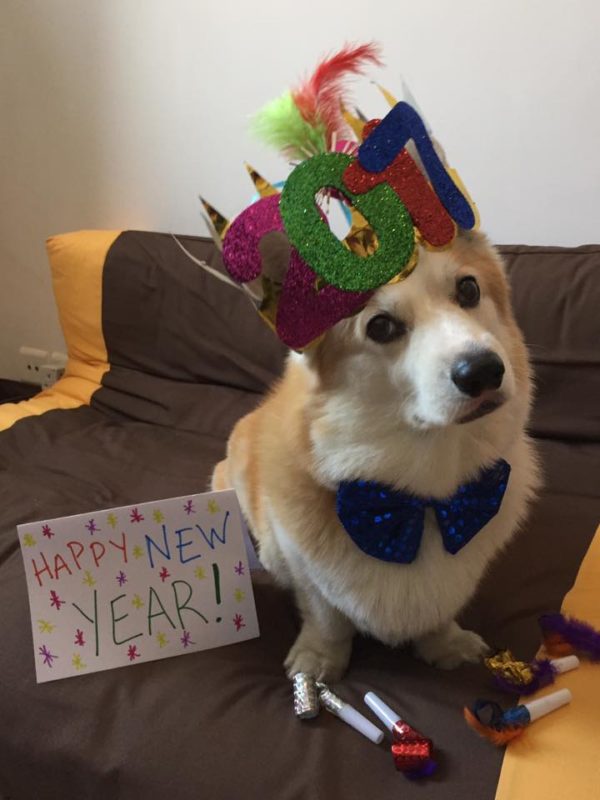 Murray of Hong Kong
Did you party hard or hardly party? Another 365 come and gone. Someday scientists will prove that time DOES go faster as we age. Cold comfort, but hey … no one said science is warm and fuzzy, right?
But Corgis, well they are warm and fuzzy. And in this sometimes mixed up, caddywampus crazy world, warm and fuzzy will do just fine. Warm and fuzzy you can take all the way to the bank  — especially if the drive-thru teller has dog biscuits.
In the drive-thru of life, my friends, all dogs are GOOD DOGS. 
That may be the corniest thing you'll hear in 2017. I hope so! I want to lay claim to some fine cornball. Because the world needs anything, it's more cornball.
(And cowbell).
More cornball in 2017? You got it. Stay tuned.
Wear your galoshes, just in case.
Yours in giggles,
Laurie
If you liked this post, check out these!