It was an extraordinary day, but it began as most days do. With a lingering stretch, several loving behind the ear scritches from the Uprights, and a nice drink of water.  I meandered over to my observation deck but was ill prepared for what I saw.

My shock and awe were evident.
In my eight (Upright eight, not dog eight) years on earth, I have only seen snow like this once before, back in 2010, and even then it wasn't this bad.  When all was said and done, last weekend we got about 29 inches, one of the top five snowstorms ever to hit Washington DC.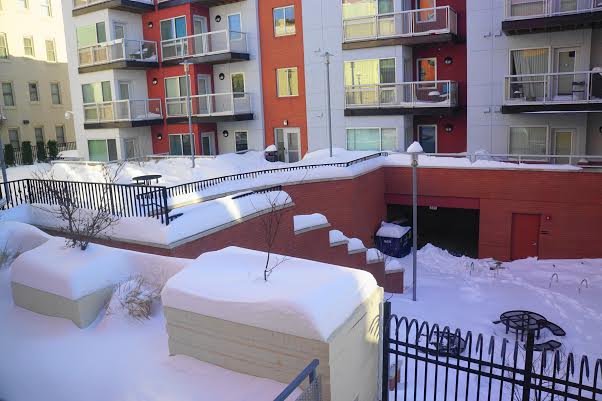 I had my breakfast, steeled myself for the morning constitutional, and we ventured out into the neighborhood …
As you can see, I was a wee bit intimidated at first.  Chin high snow is not something I usually have to deal with, but I was able to make relatively quick work of it.  Once I attended to my morning doodies (just the facts ma'am), we hurried back inside, where I was treated to a very pleasant leg and paw massage to ensure I was all warmed up, dry, and comfortable.
Because Da was good enough to shovel me a path, all my future FRAP forays into the snow could focus solely on fun.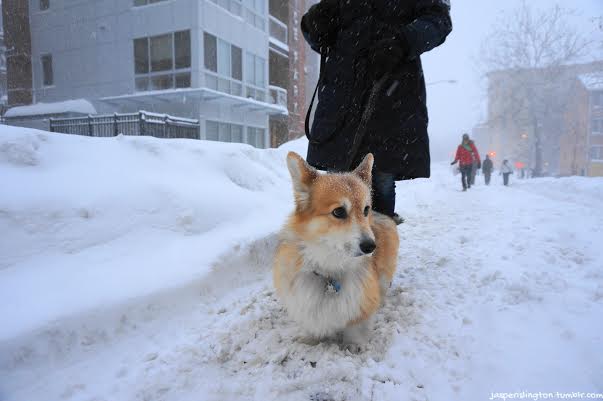 On our second trip out, the winds picked up! It was fun …
… until it wasn't.
With customary gusto, I let my feelings be known. There was no mistaking the distaste. Yes, the fury was writ large in my eyes.
Our next excursion was the most enjoyable. In my dapper handmade hoodie from Creations by Annie B, I made quick but stylish work of crushing the will of the snow.
 Been nothing but a blast since!
On Monday, the Uprights stayed home but Da still had to work. Mum thought she was going to be able to sleep in, but she forgot that I still need to be fed at the same time as usual. I casually licked her eye lids until she remembered.
Naturally.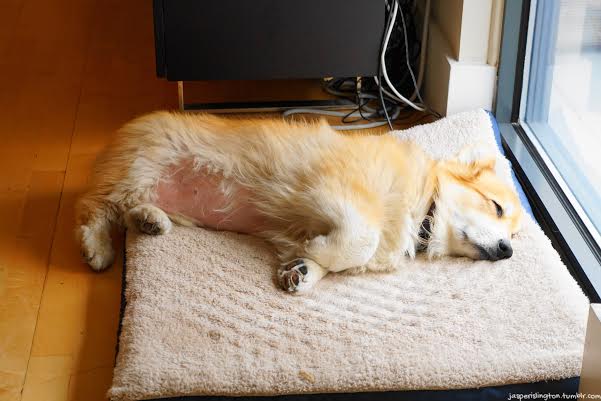 And this right here is how I plan to ride out the rest of the snow clean up.You're welcome, D.C.
Love,
Jasper Islington
If you liked this post, check out these!