Yep, I killed it.I killed it real good!
It knows the alpha dog. It follows the alpha dog. I've trained it well!
Uh oh. The invader sucks up crumbs faster than we do.
"The swirling vortex of death must DIE." — Charlie
Made this one my boo, yo.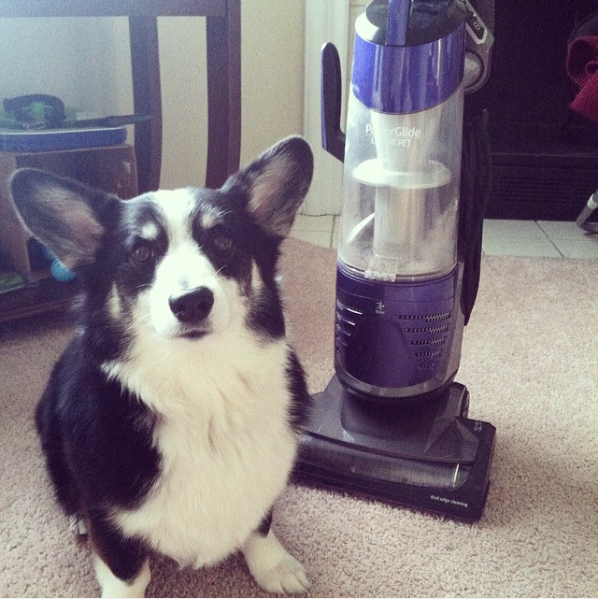 I will defend your honor. This barbarian on wheels? His days are OVER.
Proper use of a vacuum cleaner. A little to the left, please!
It's behind me, isn't it?
Check out this video of Sammy getting his Dyson on!
If you liked this post, check out these!