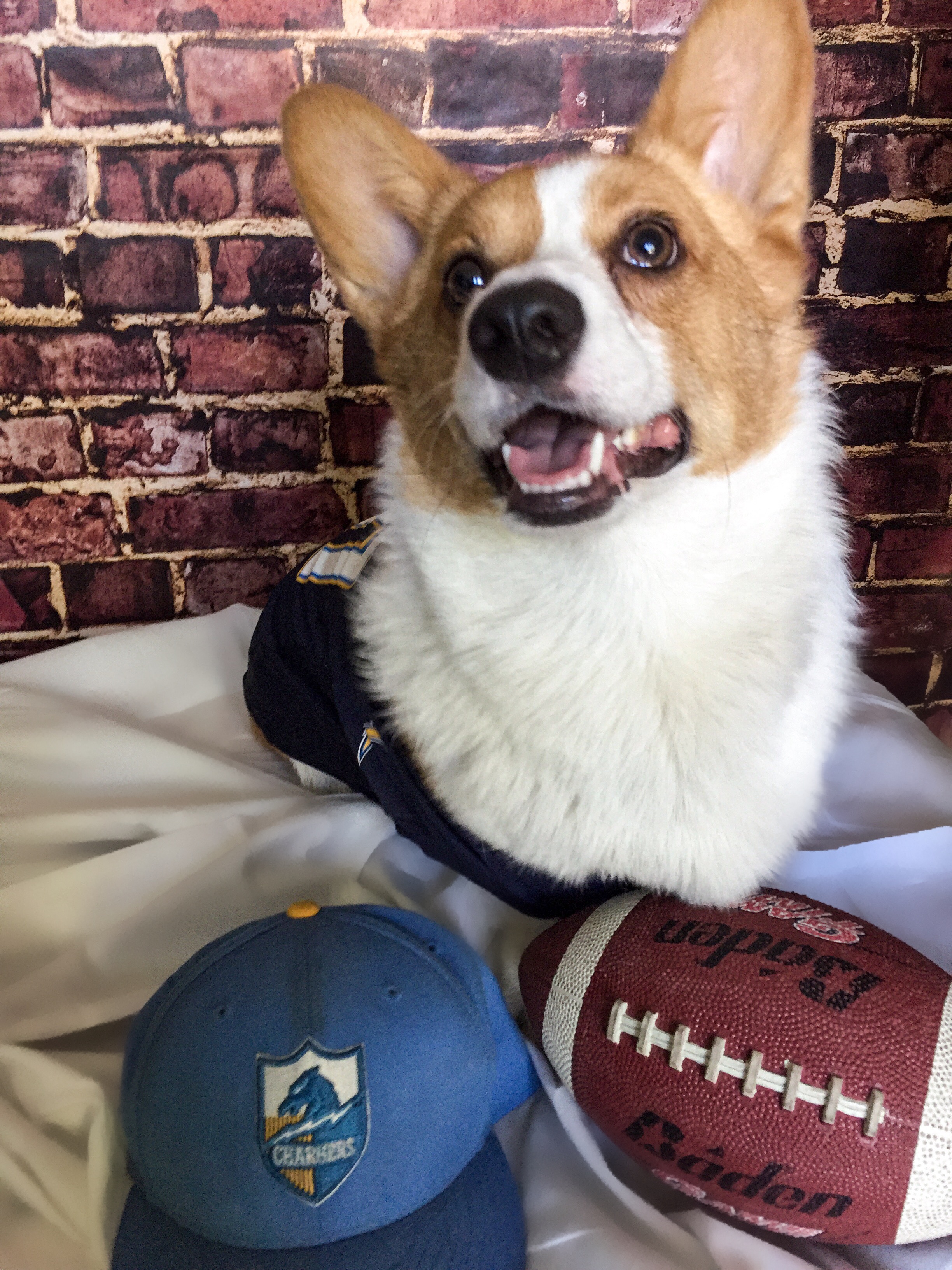 Louie of Utah is a Chargers fan.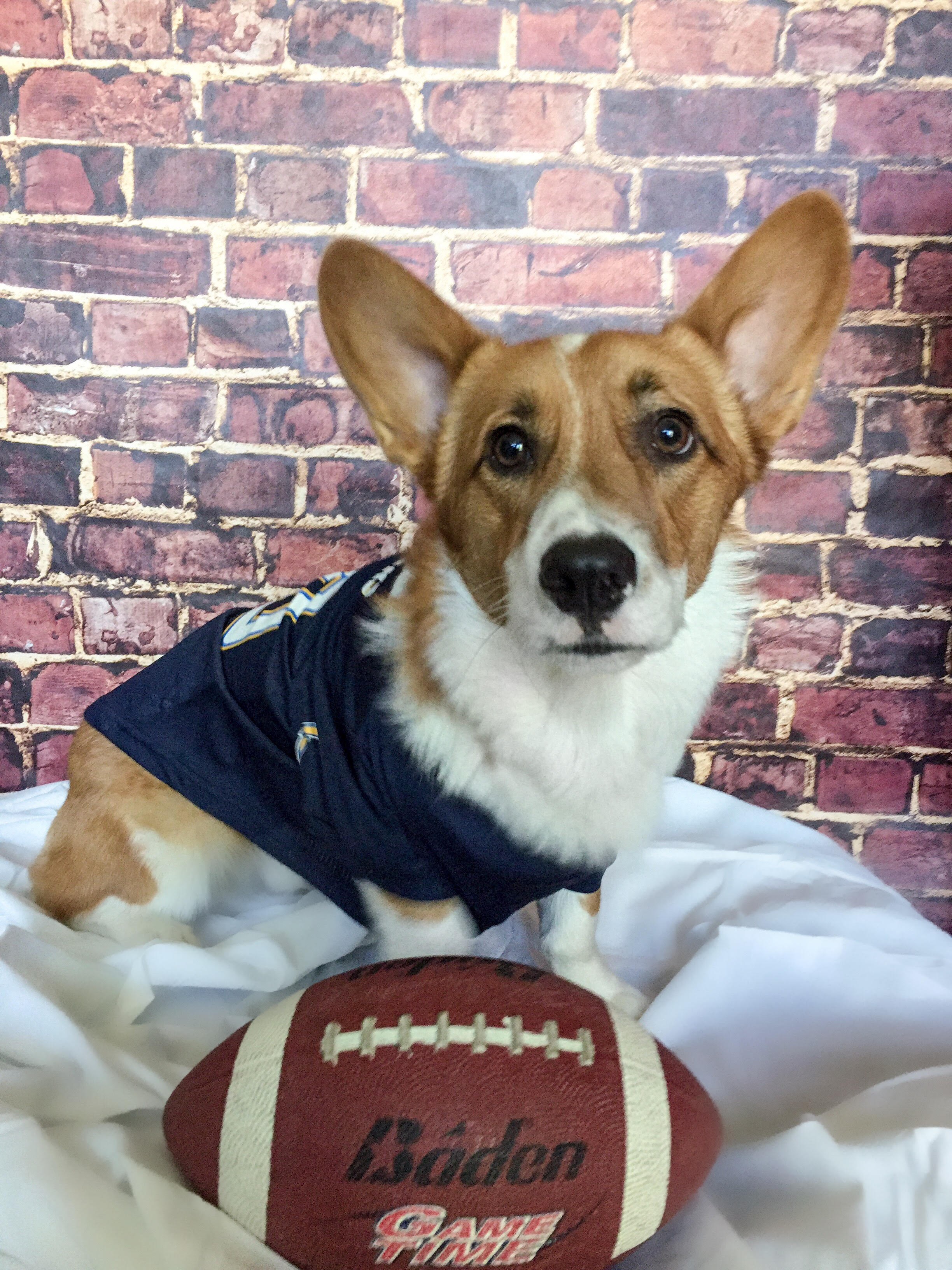 Seymour (another Utah Corgi) is another San Diego Chargers fan.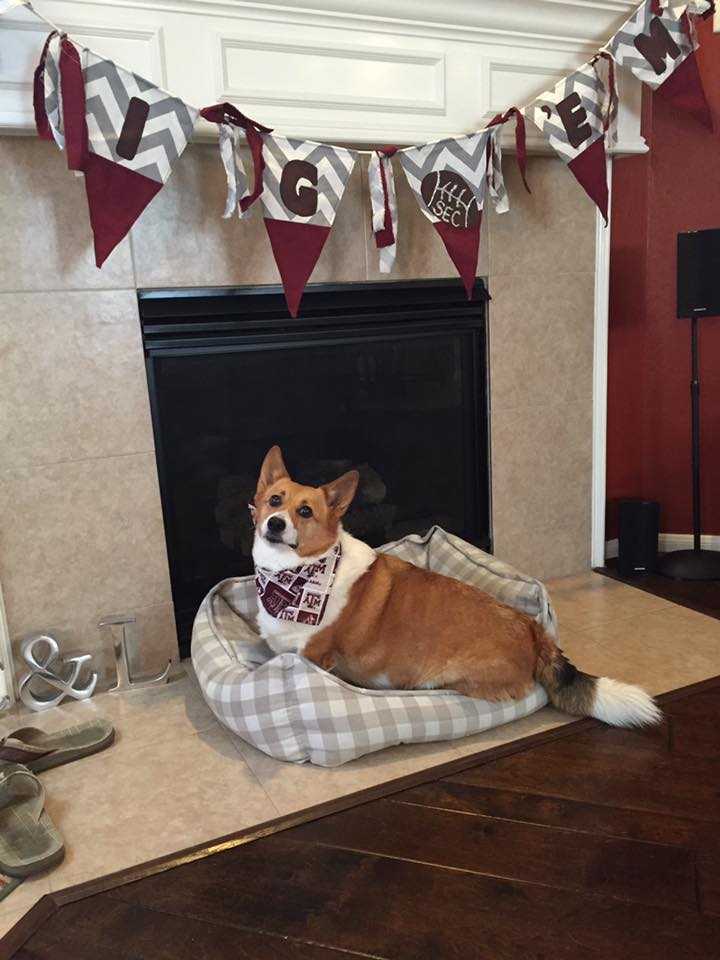 "Gig 'em!" Lucy roots for Texas A&M's Aggies.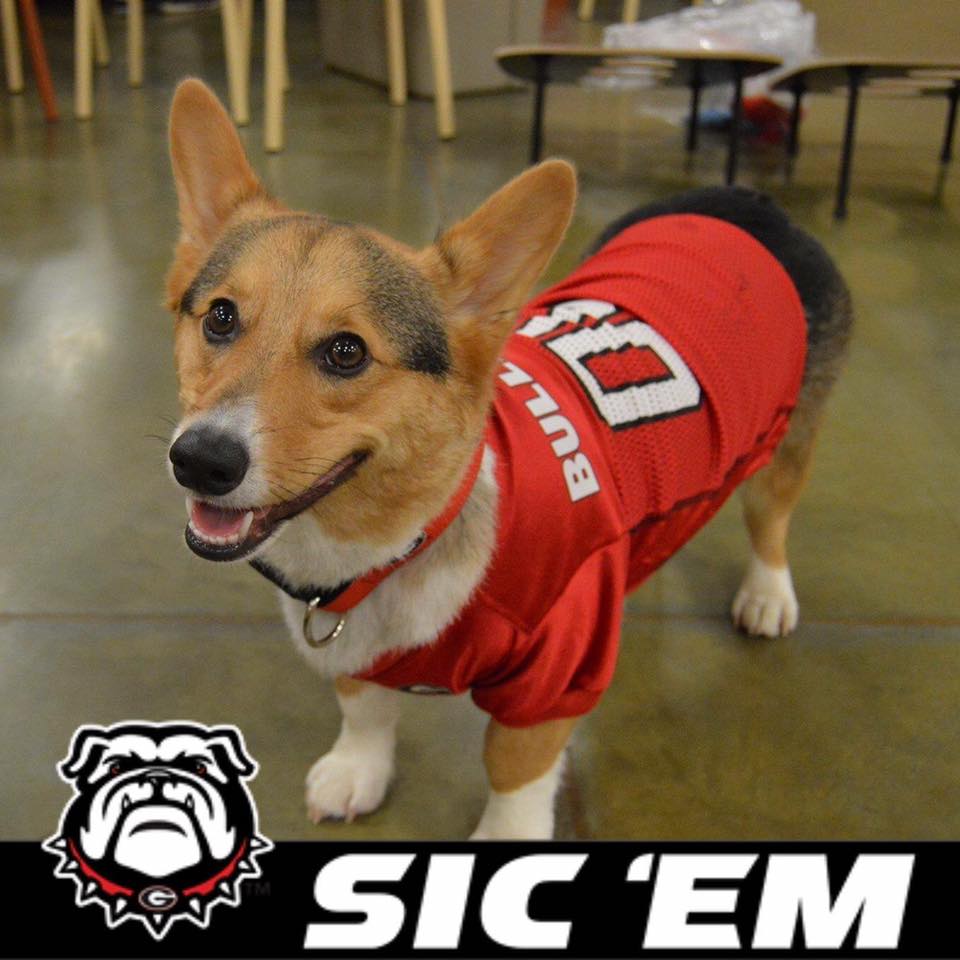 Seamus is all in for the Georgia Bulldogs.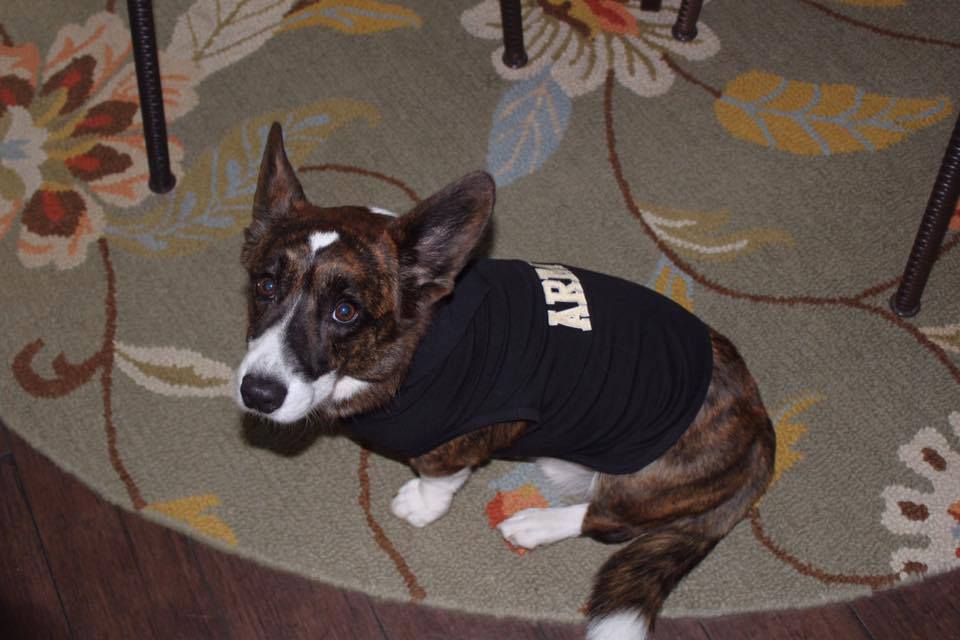 Monty says "Yaay, Army wins! Beat Navy!"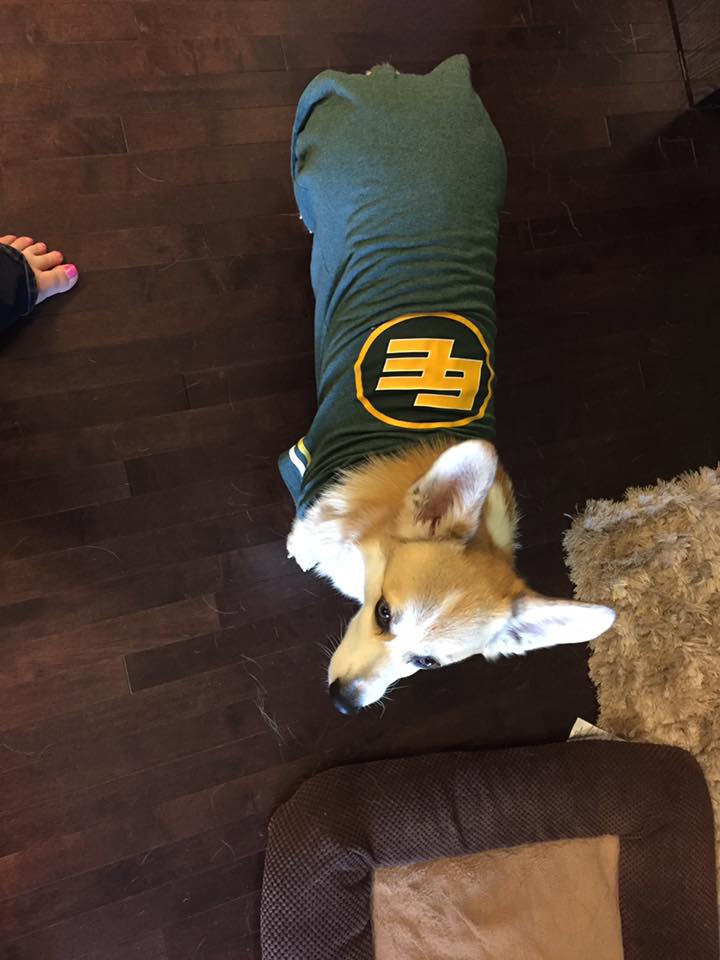 Watson supports the Edmonton Eskimos of the CFL (Canadian Football League)! Go Esks!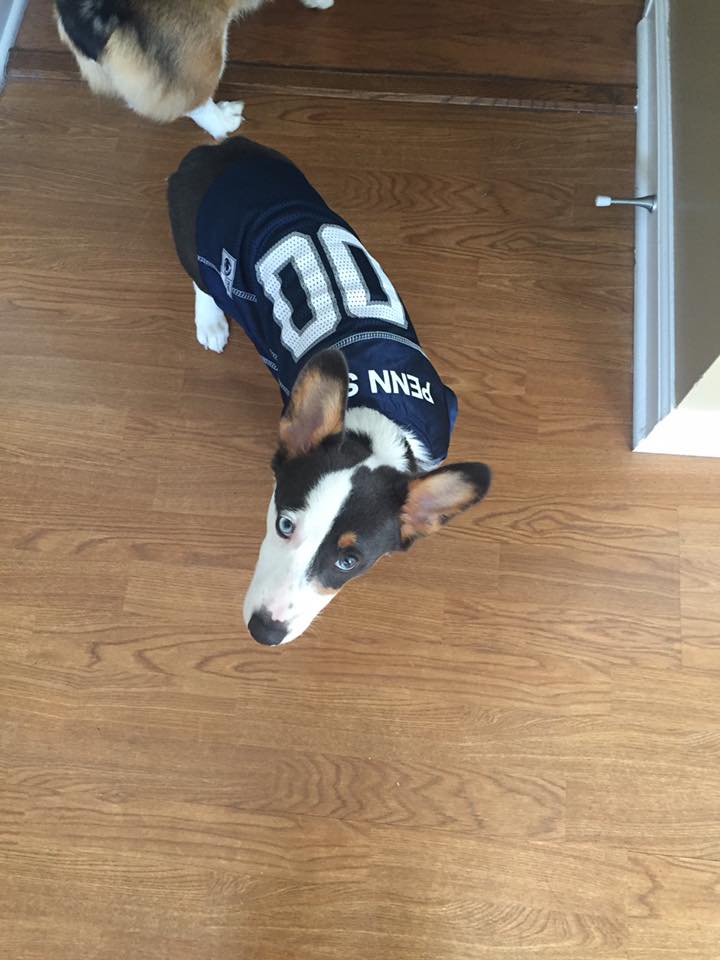 Five month-old SU Nittany Lion fan Mickey loves his jersey but thinks he can't move when it's on.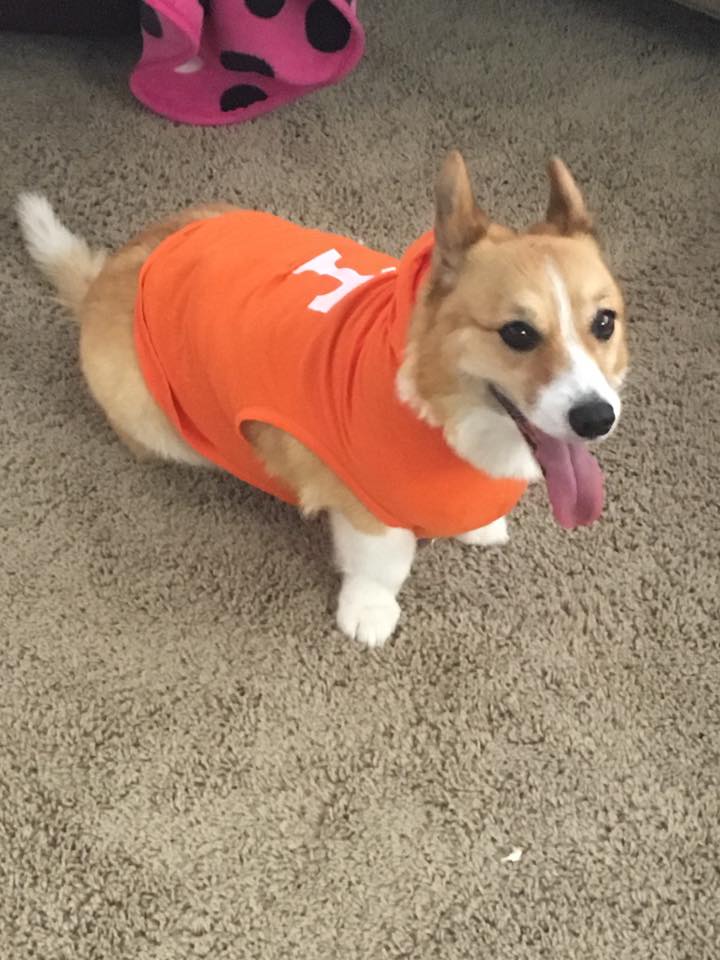 Rosey is a Tennessee Vols fan! Go Big Orange!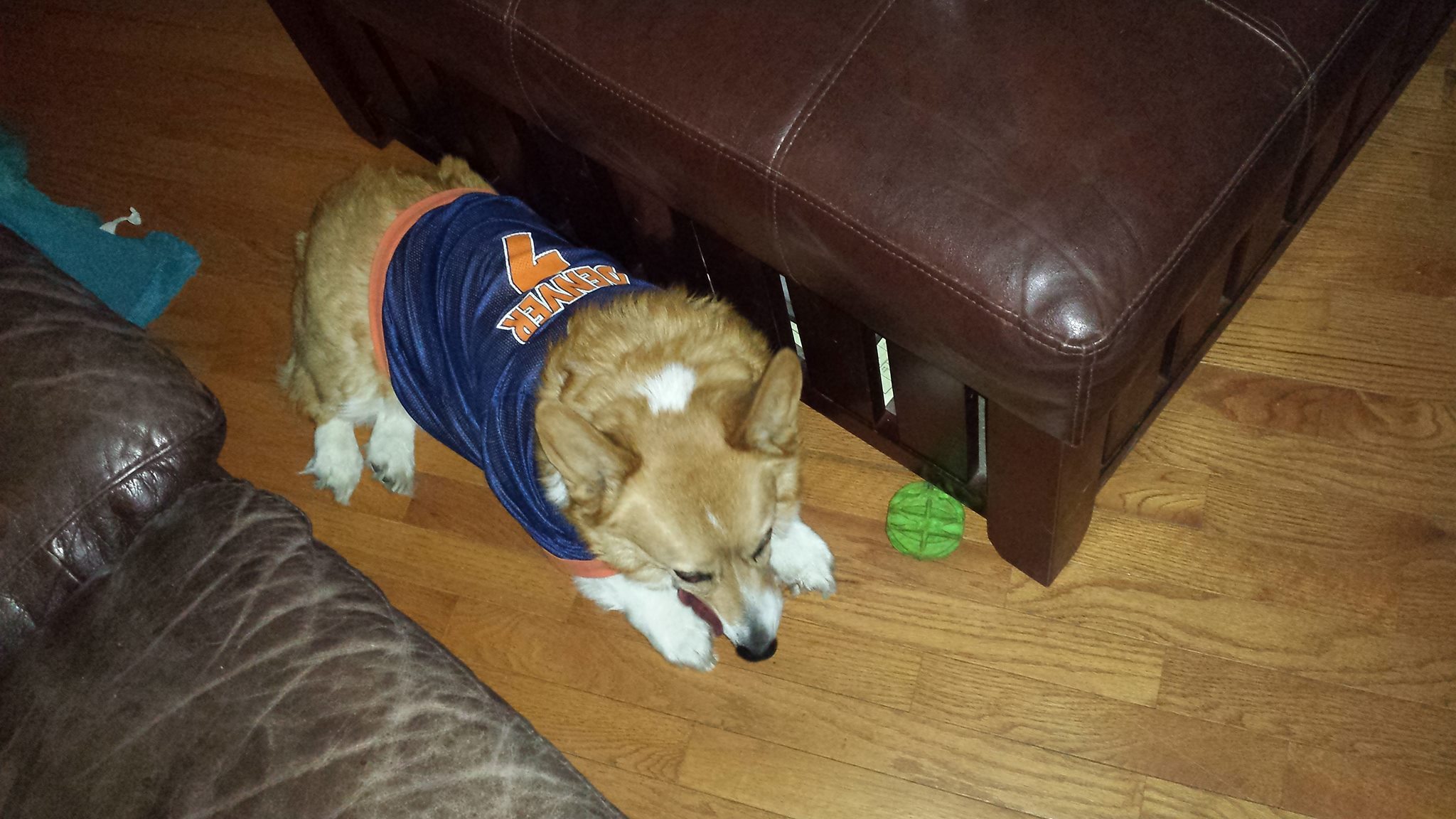 Guinness is a Broncos fan, here in his Elway jersey.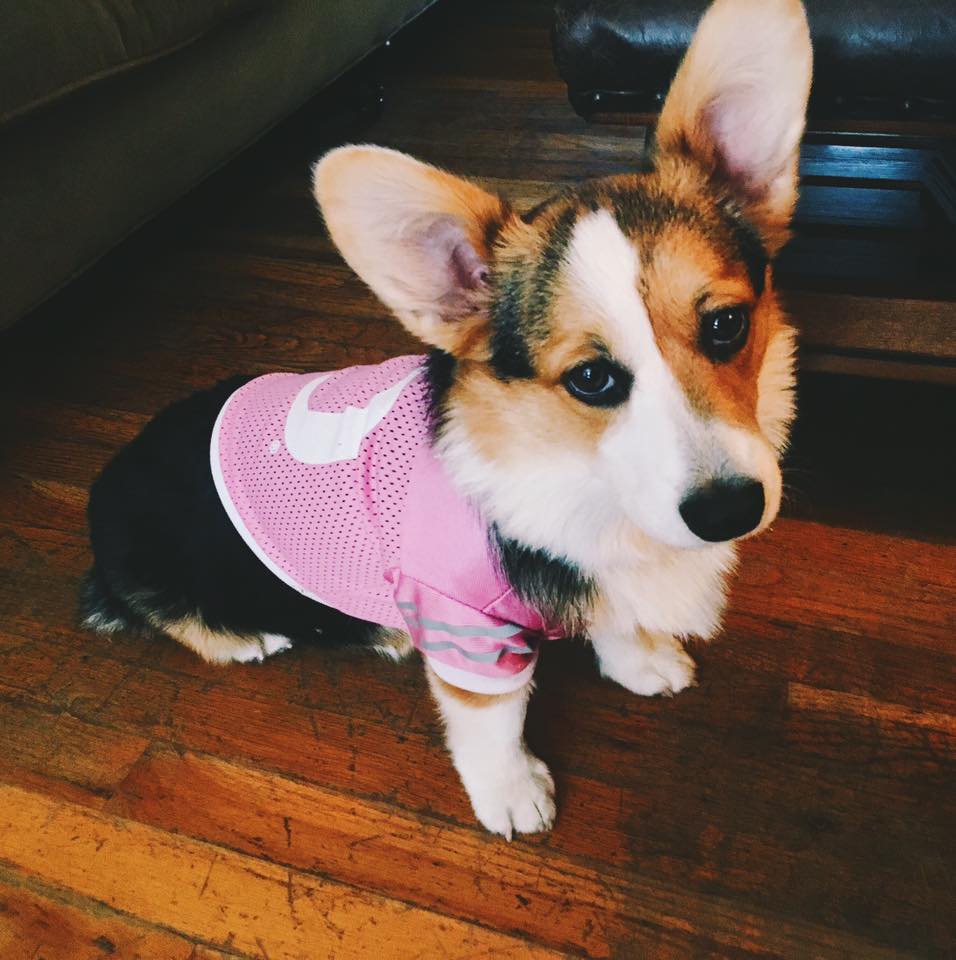 Tess is a fan of the Oregon Ducks. Go Ducks!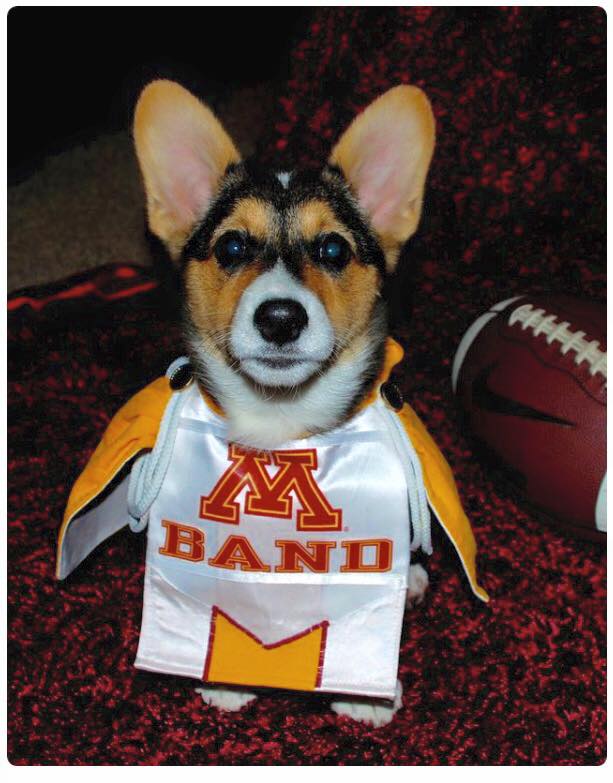 This is Zoey and she roots for the Minnesota Gophers and the Vikings. Her sister was in the Pride of Minnesota Marching Band so she went to one game dressed to support her sister. (Can you imagine many people fell in love with her? I'm thinking thousands).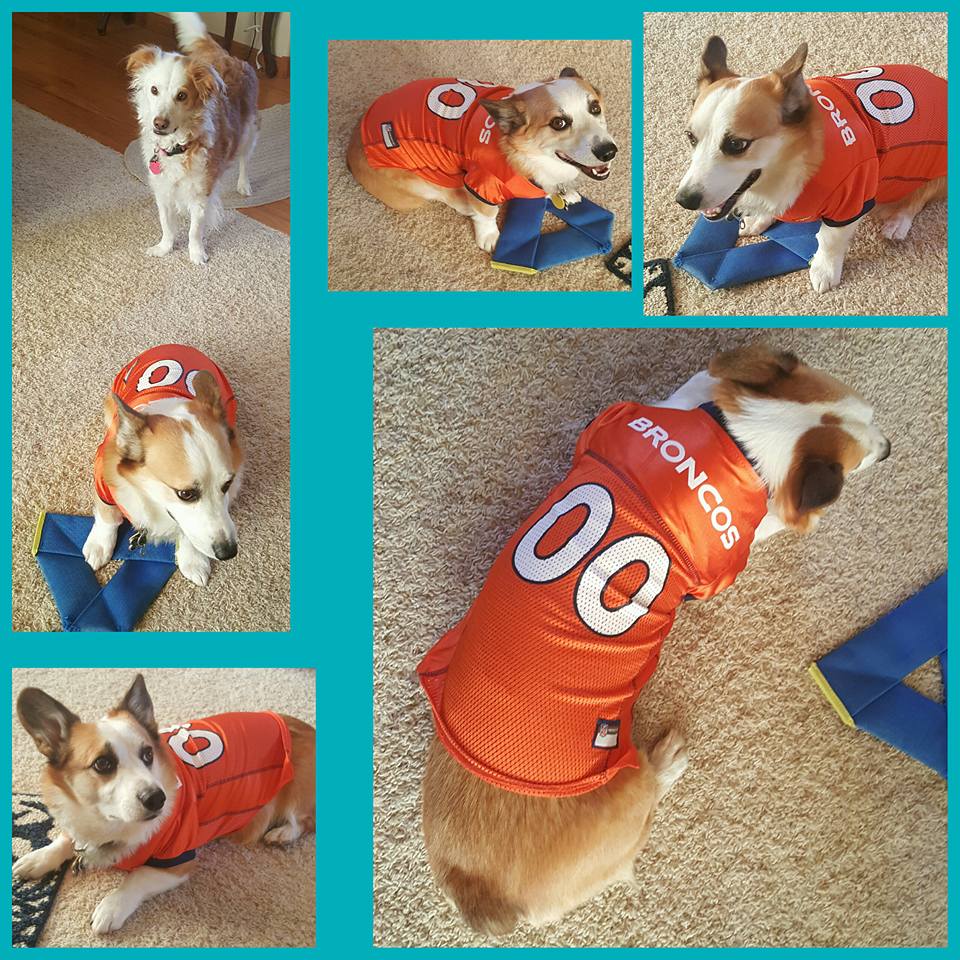 Go Broncos! Oliver is their good luck charm.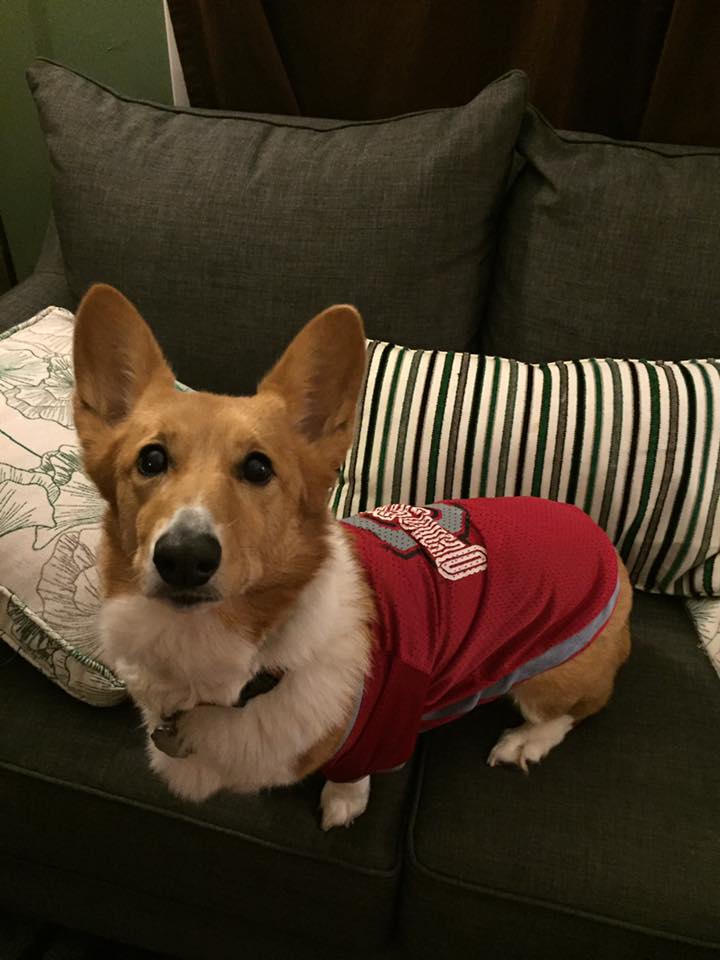 Ein doesn't care, she just knows she gets treats during games when the Buckeyes score.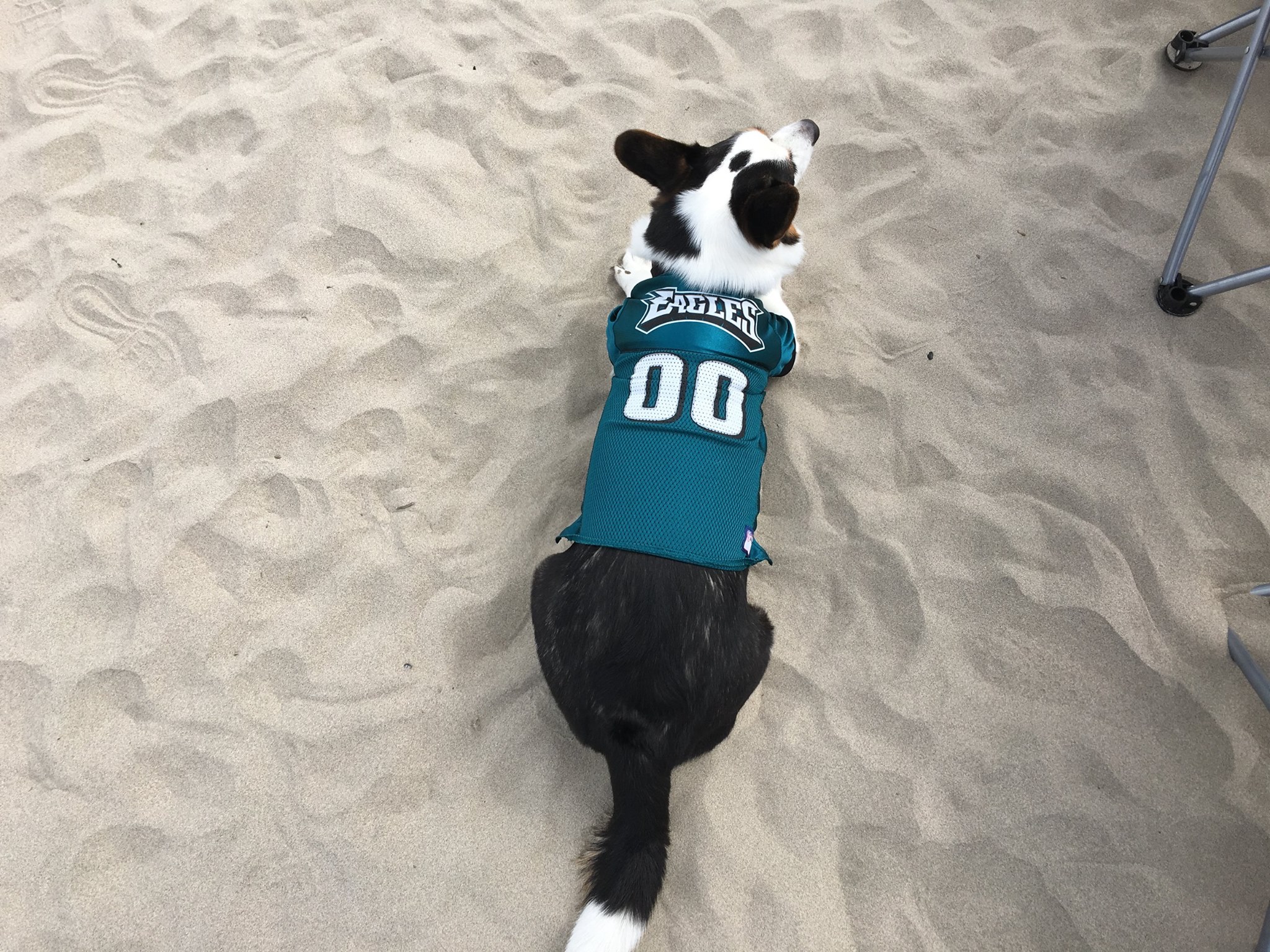 @speckthecorgi roots for the Eagles.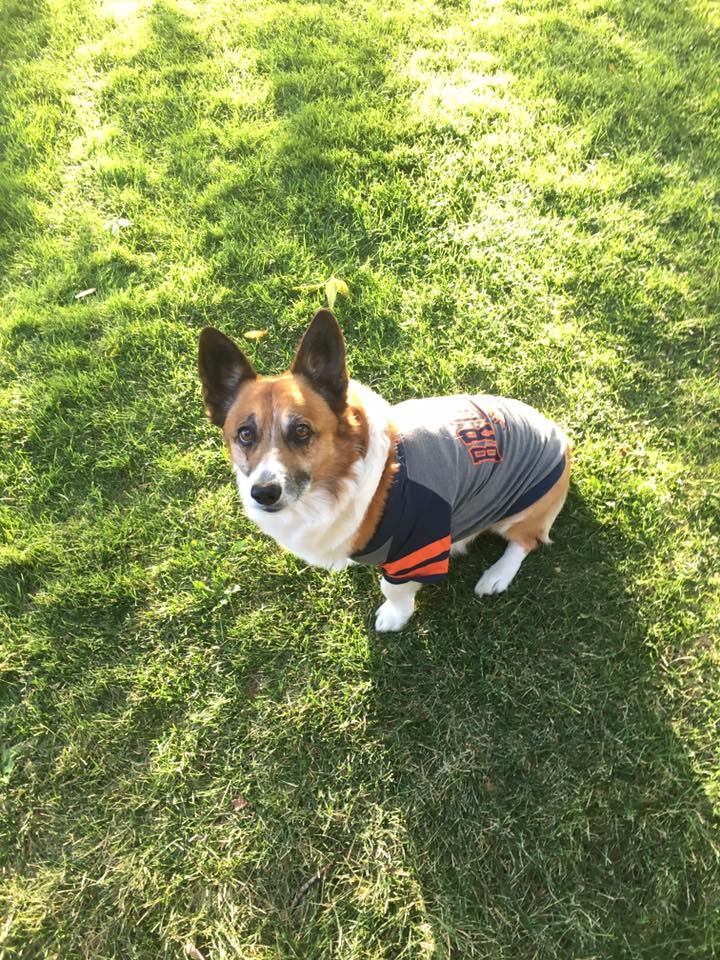 Tug's a Broncos fan.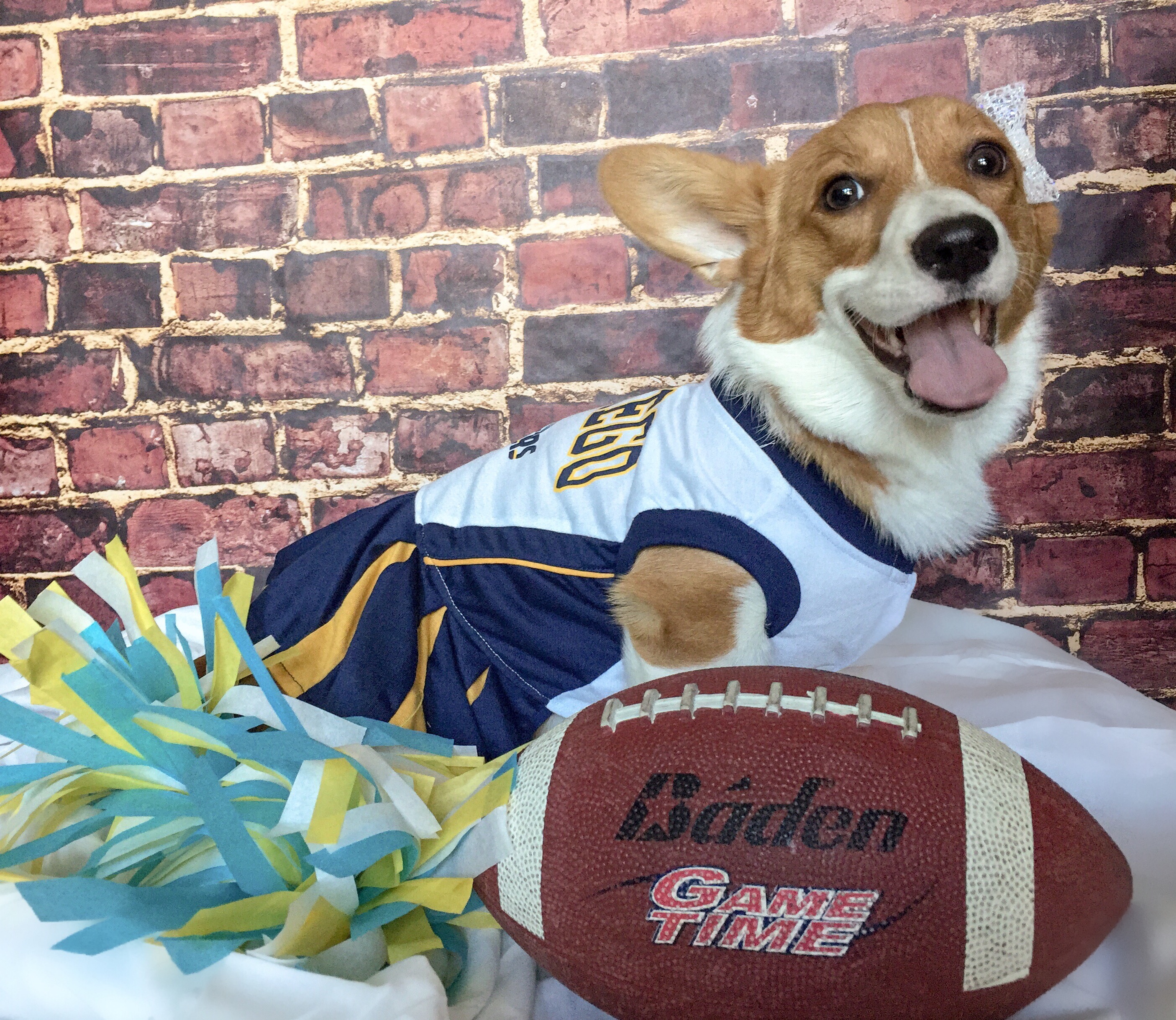 Peaches of Utah cheers on the San Diego Chargers.
GO CORGIS!!
If you liked this post, check out these!