Today we have the story of Gabi of Iowa, aka Gabi The Gabardine Corgi! Many thanks to her mom Janie Wags for the full scoop on this darling girl.
"Our Gabi is about 12 years old, but we aren't really sure because we adopted her from our local humane society. She had been there a month before I saw her on the website. She was found in the overnight "drop box" cage with a German Shepherd, so she was anonymously surrendered. Gabi must have come from a family who loved her because she was in great shape, well cared for, and social.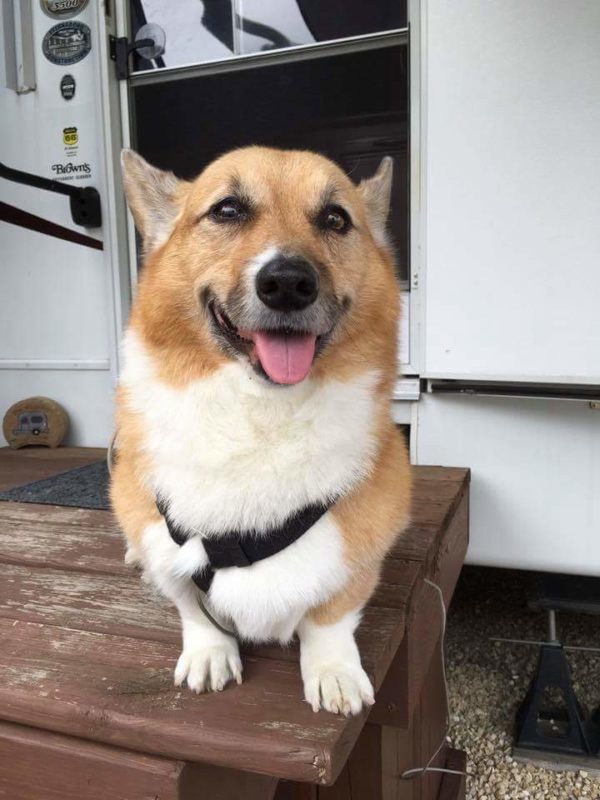 Ironically, during her time at the shelter she became an ambassador. They named her Jewel because she was so good with everyone, and even persuaded a young boy who was fearful of dogs that dogs are great! He came in terrified, but ended up walking and interacting with our future girl.
When I found her online, I went over to the shelter on my dinner break from work and met her. She was the only dog not barking (now she barks constantly!) I walked her and fell in love. My hubby and I adopted her the next day … he didn't have much of a choice!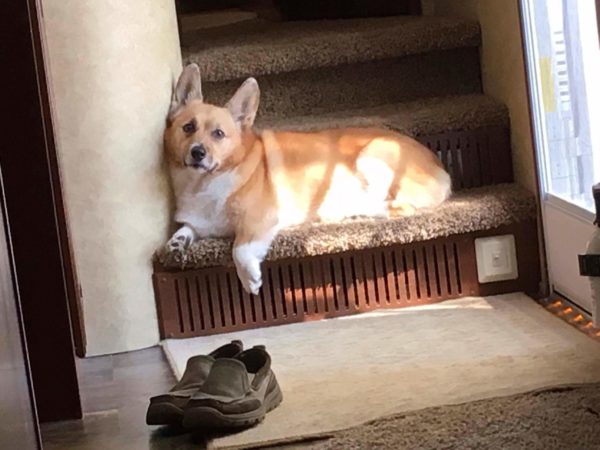 For the last ten years there's been plenty of car rides, trips to the store, visits to PetSmart, squirrel and rabbit patrol, rides behind my bike, rides in her red wagon, boat rides and camping. Gabi totally runs our house, and we are just fine with that.
Our vet says she's the only corgi who isn't nippy or sassy to work with. She's a very patient patient, except when it comes to toe nails.
Twenty-two months ago, we were devastated when Gabi was diagnosed with a melon sized tumor (leomyosarcoma) on her bladder. Our state vet college removed the tumor and about 1/4 of her bladder wall, but cautioned us they did not clear margins. They had no prior cases on record of this type of tumor, and chemo is not especially effective. Our vet suggested we use Peroxicam, and give it daily.
The cancer has not returned! We are grateful for every day.
Because she takes Peroxicam, Gabi cannot take other anti inflammatory meds, so when she started to limp on her front left leg and experienced nerve pain, we found an animal chiropractor who also does accupuncture. The combination effectively controls her discomfort and she gets treatment every 1-3 months, depending on her symptoms.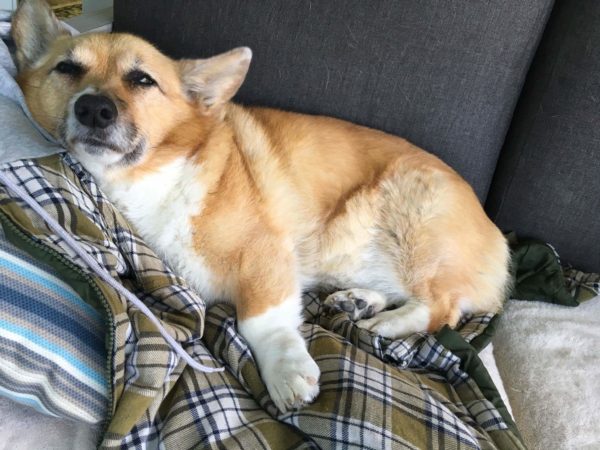 Gabi is our first corgi. We had German Shepherds before her, so she is our #1 corgi! And very very dear to us. We even designed the house we built to be corgi friendly. It's a ranch, with low windows and her very own porch with a loveseat just perfect for napping!
I often wonder about her first family, and wish we could tell them what a wonderful life we have been sure to give her, how we understand how heartbreaking it must have been for them to give her up. We also wonder about her parents and litter mates. Was Gabi the bossy puppy? Was she a pork chop? Where was she born?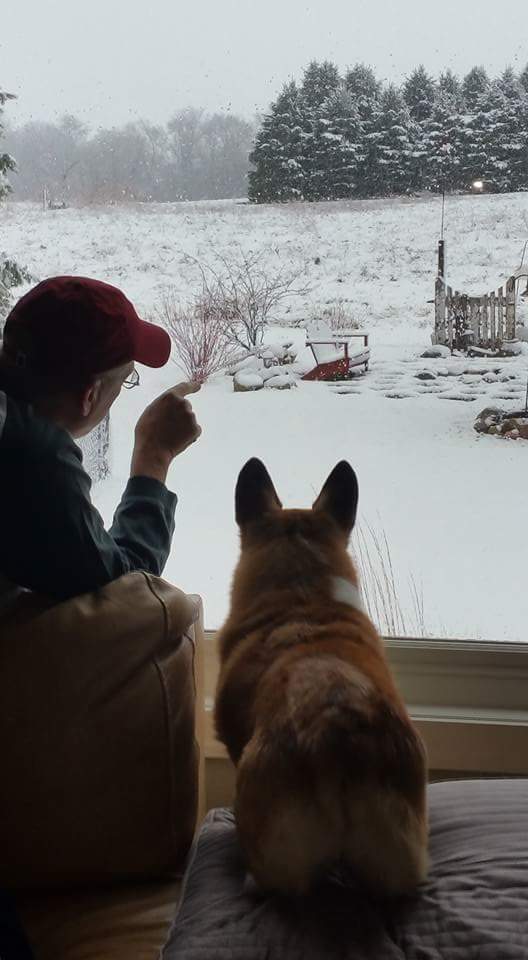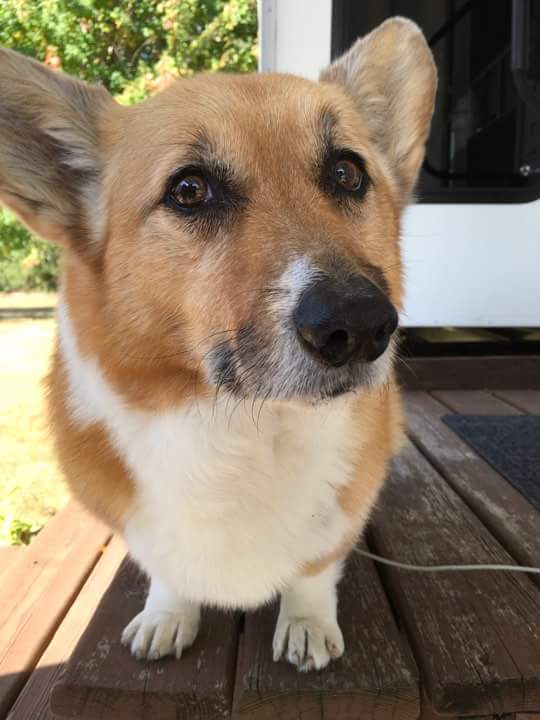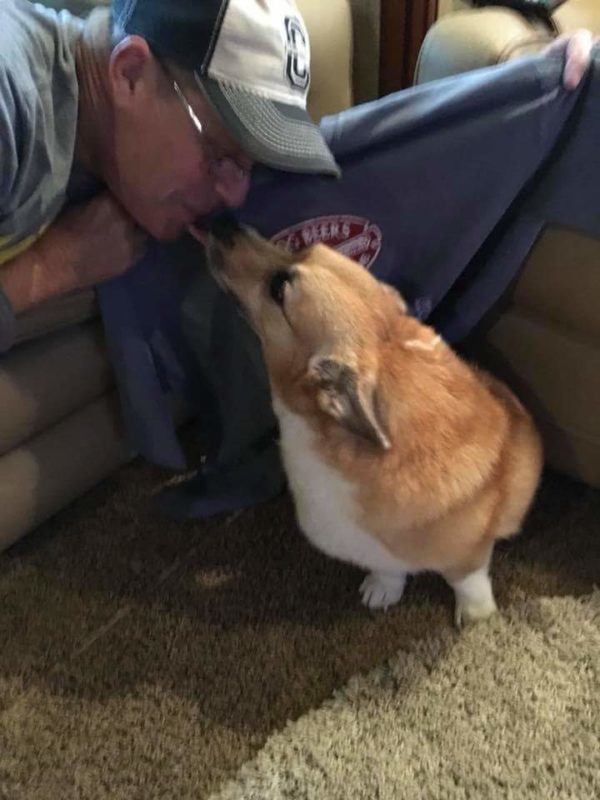 We'll never know, but we do know through DNA testing that she is at risk for DM. We've noticed she is starting to become unstable in her rear legs and has some mild proprioception issues. Our chiropractor suggested doggy PT, so we'll pursue that too!
Besides owning a corgi, the next best thing is connecting with all of the wonderful corgis and their parents in Corgi Nation!
We have learned so much from our dear friend Judy Germany, who lost her Bilbo to DM this year. Corgi people are incredibly generous too. Judy has sent Gabi fleece blankets and toys, and each are treasured!
We have even spread corgi joy with others in our area of Iowa. One of my dear friends adopted 3 corgis (!!) and through her we have met a whole tribe of amazing women with corgis! We started our own Cedar Valley Corgi Club too!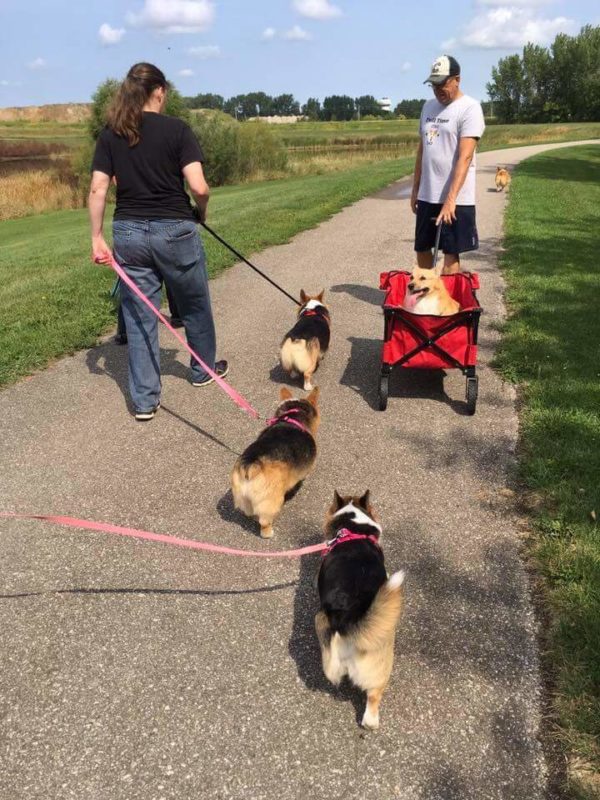 We absolutely love being a part of Corgi Nation and are hooked on corgis forever. How lucky are we all to be loved by and to love these spunky, fun, smart, and sassy doggies!"
If you liked this post, check out these!