On Christmas Eve, the Corgis (and even some cats) feel that something is up.
They know they've been good (or tried real hard) all year long. And they'll be darned if Santa's going to fly right past their homes!
So they're watching.
And they're waiting.
Some of them are even sleeping right under the tree to make sure Santa doesn't miss 'em!
Tough job, but somebody's gotta do it.
Corgi On, kiddos …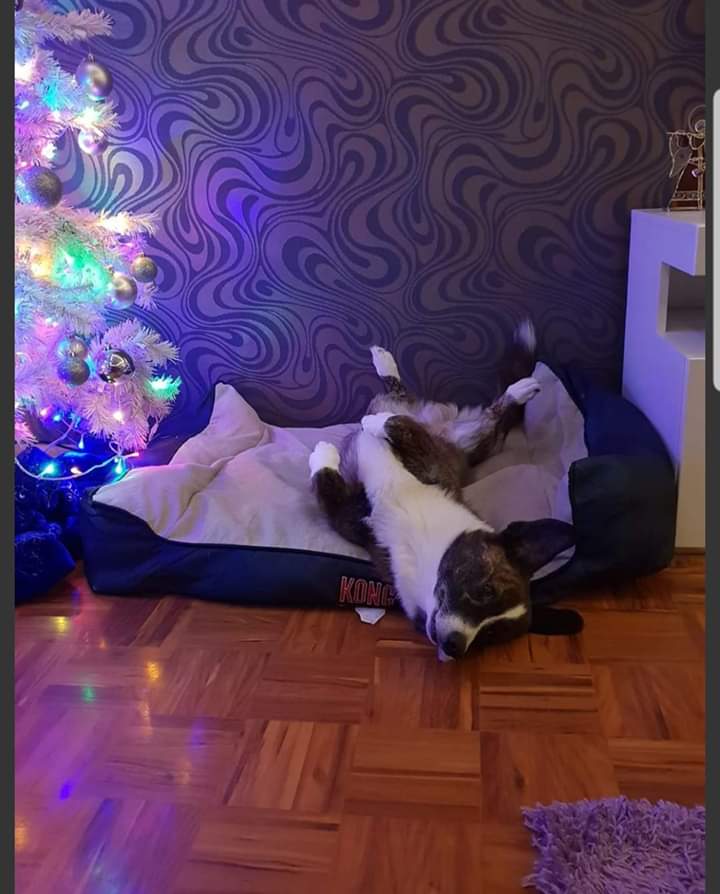 Bommel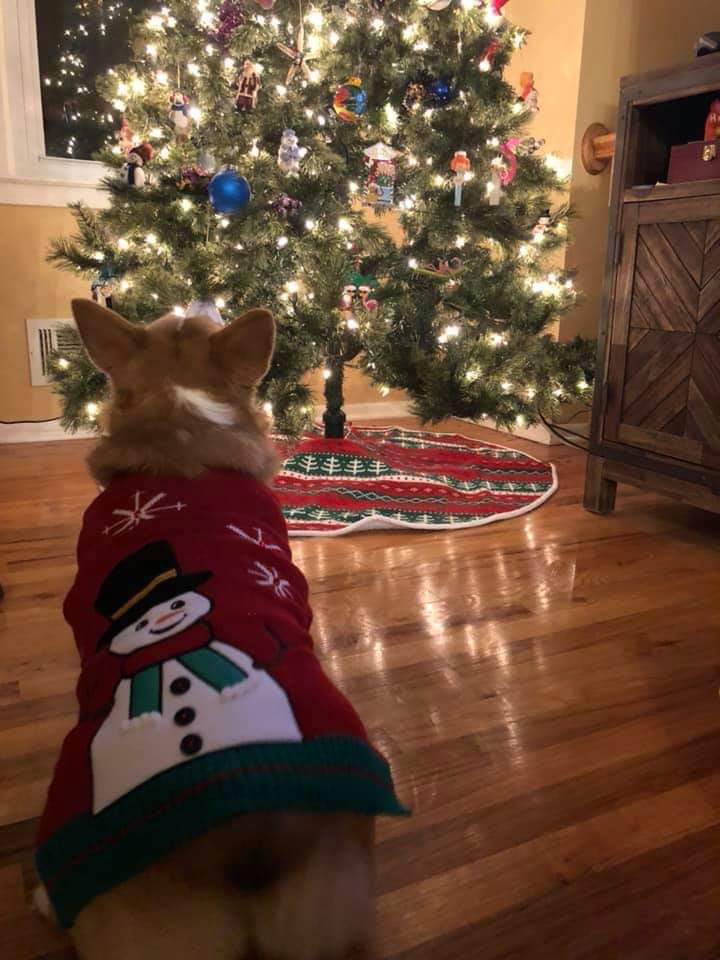 Eevee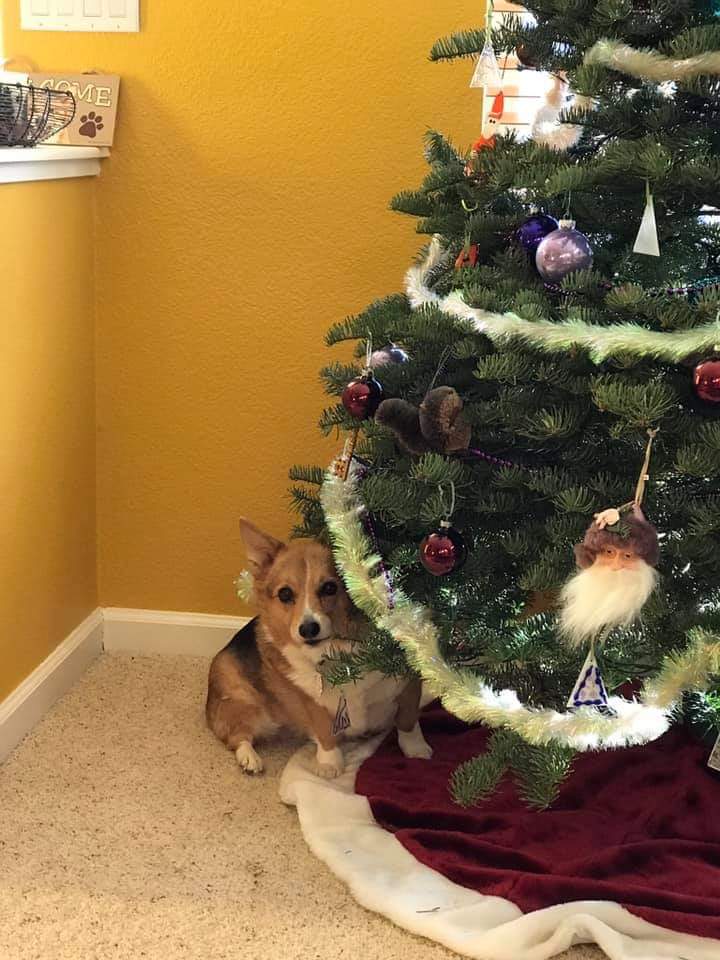 Abby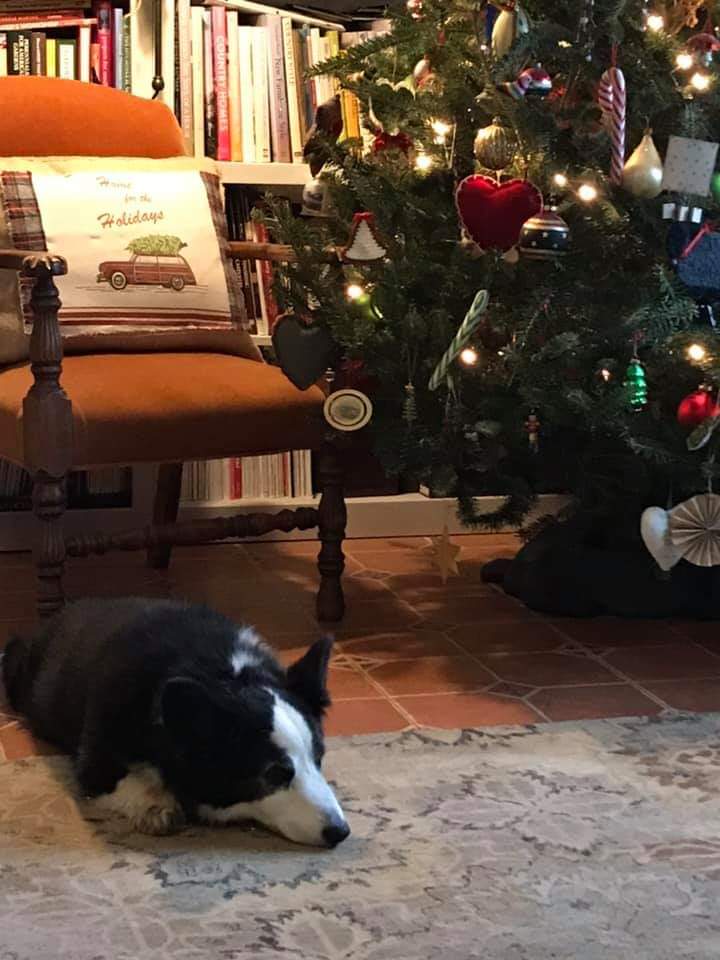 Sweet George, 13.5 years old, under the tree!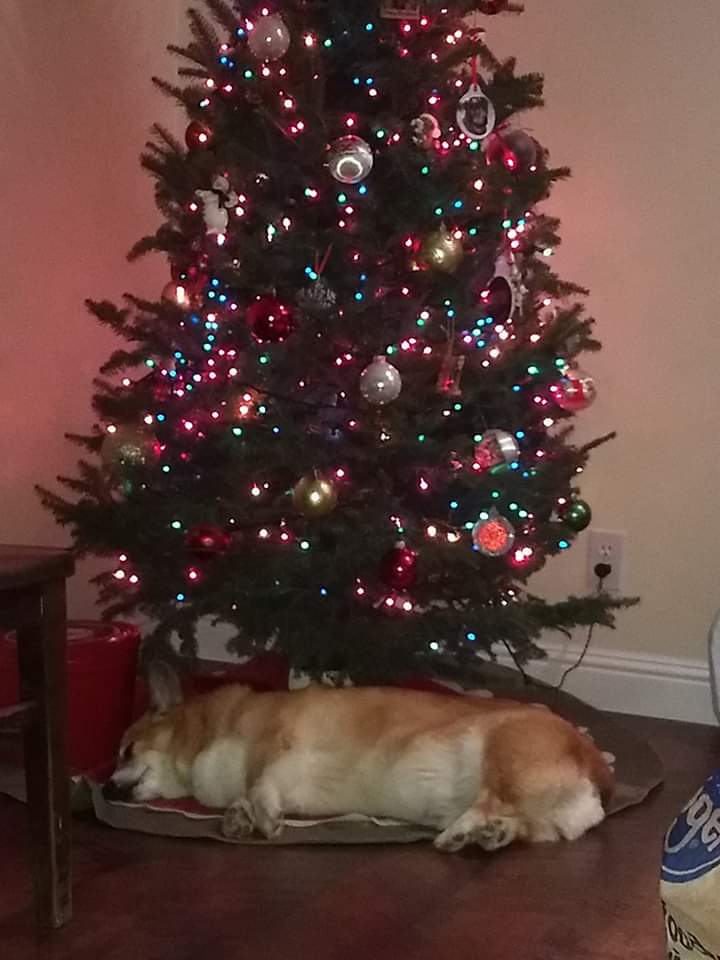 Bentley likes to remind his Mom that he is a gift.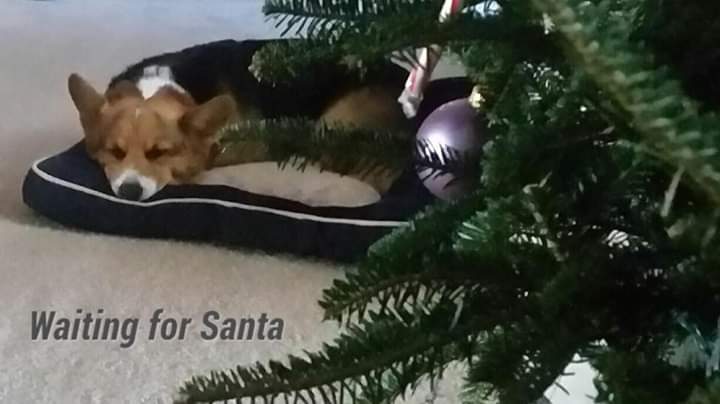 Scarlett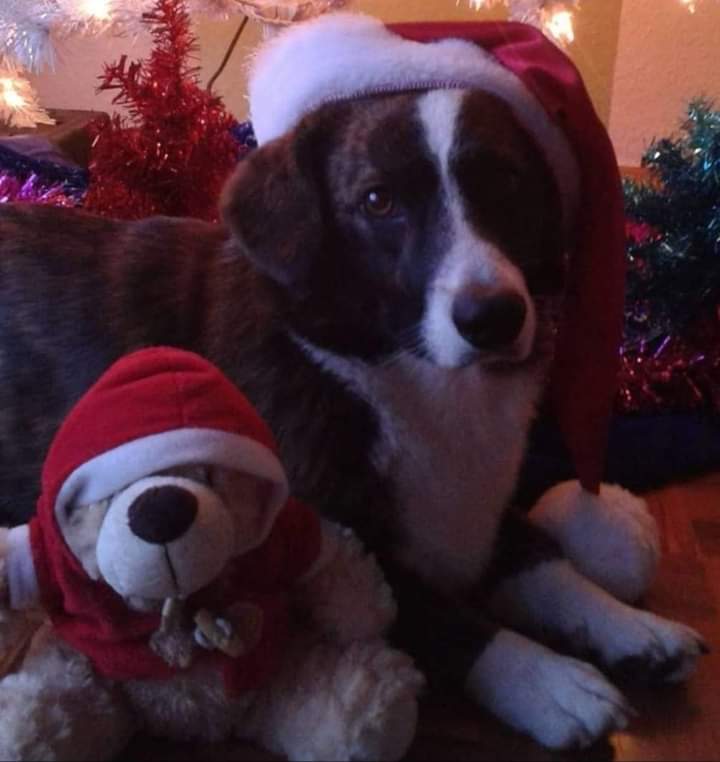 Bommel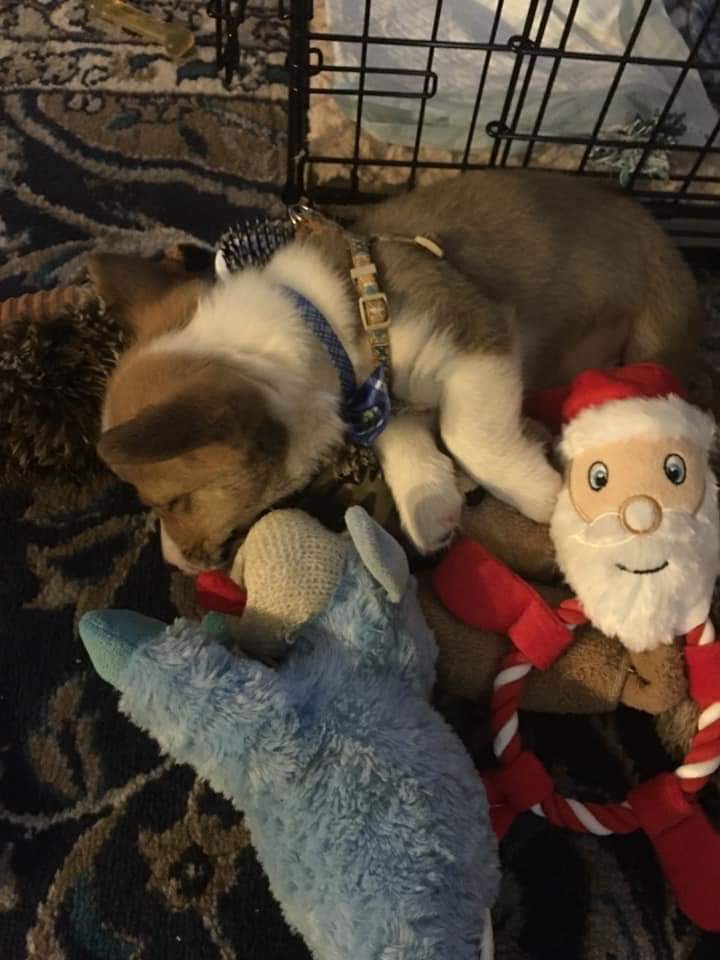 Einstein
Raleigh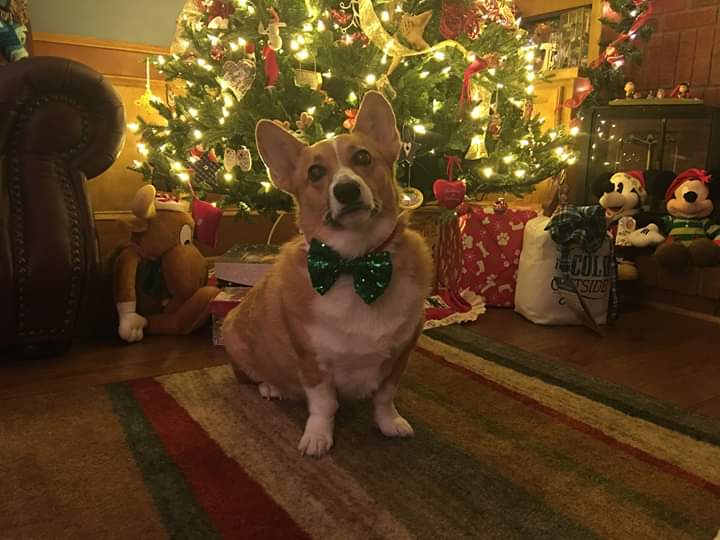 Banjo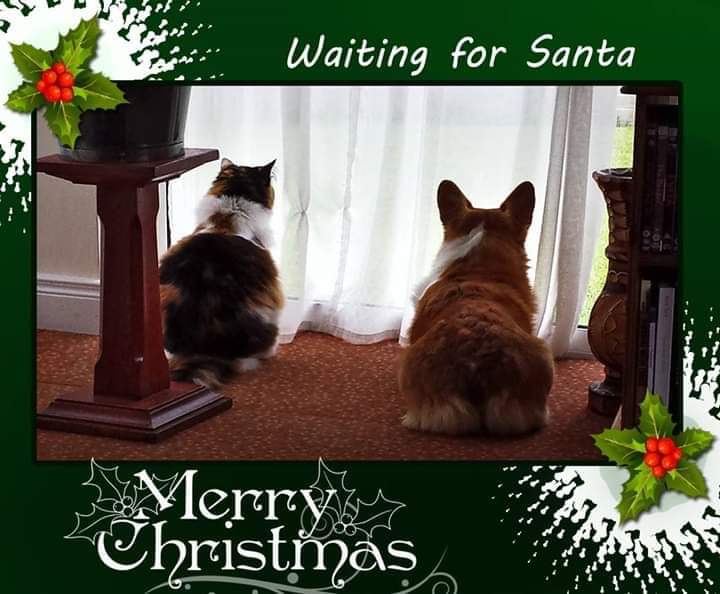 Queenie and Flo the cat
Emma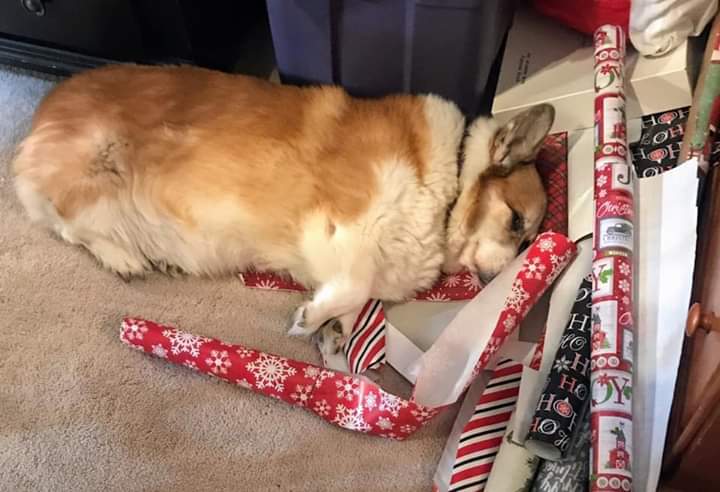 Beau is dreaming about what Santa's going to bring him because he's been a good boy!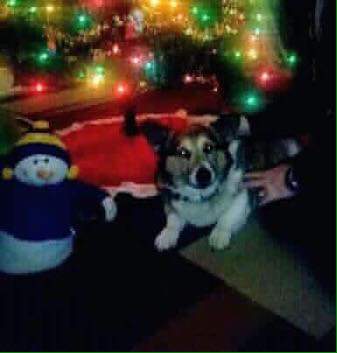 Wilson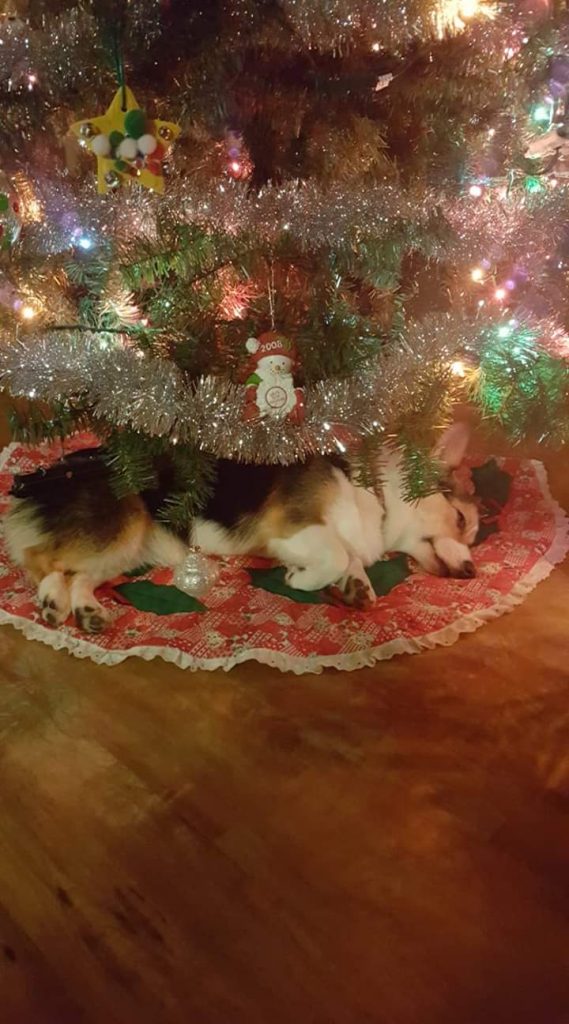 Luna Fluffgood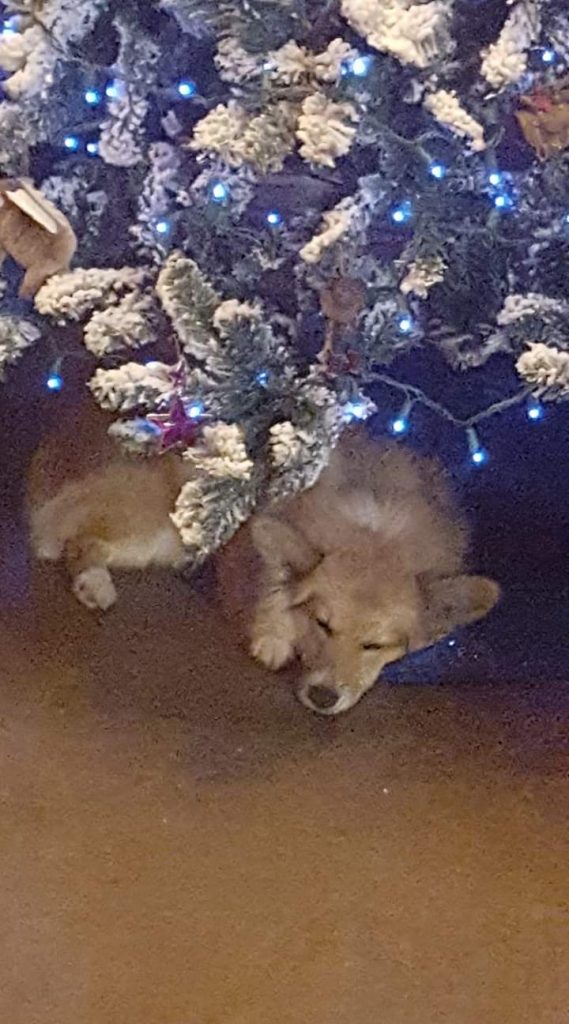 Chili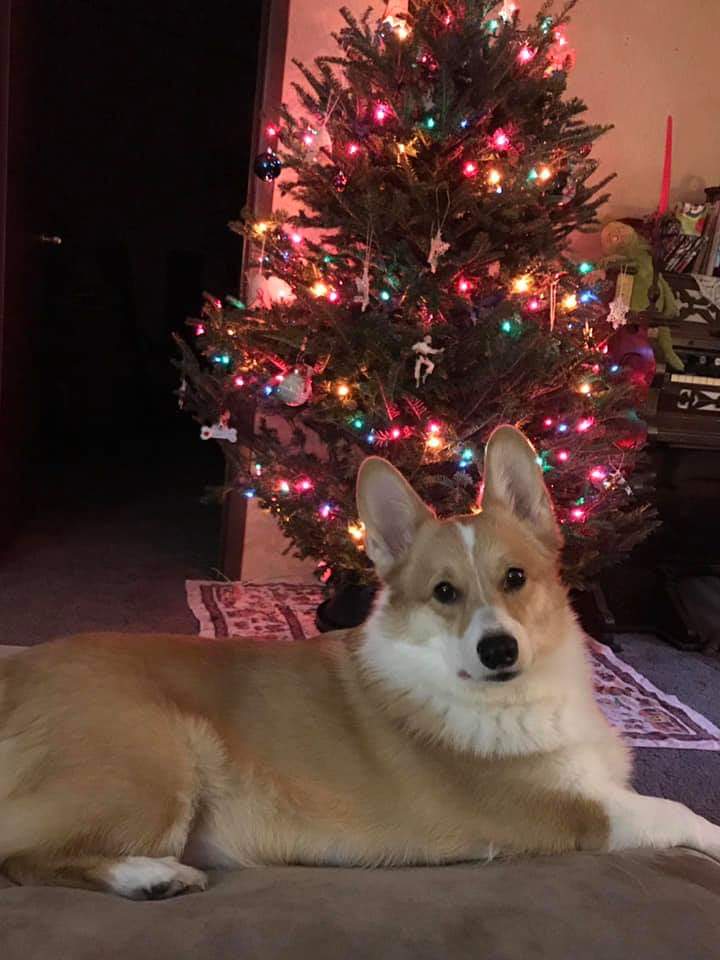 Winston
(Handsome and he knows it).
Corkie
Basil in his ugly Christmas sweater.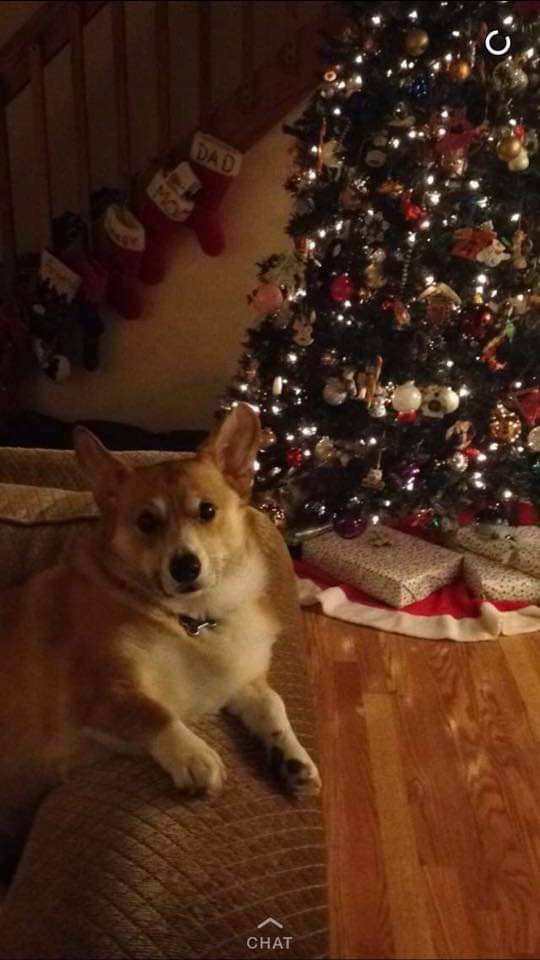 Gizmo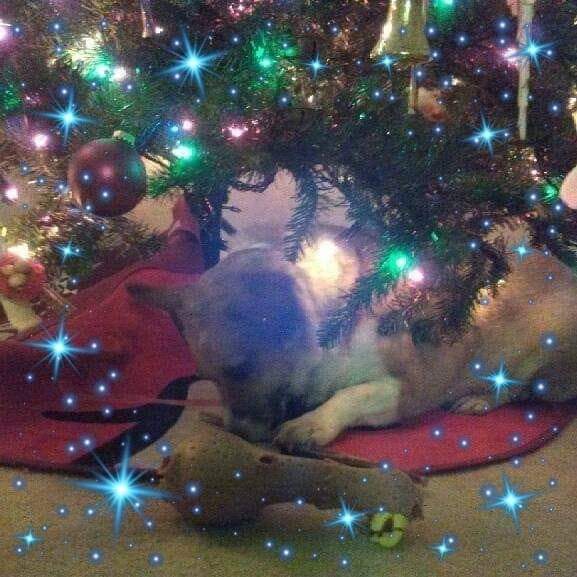 Marylee W  writes: "This is my sweet Bailey. She went to The Bridge in September, but my girl loved to get under that tree. The minute the skirt was down she was in there fluffing a spot for herself. Rough Christmas but beautiful memories."
Tucker and Tate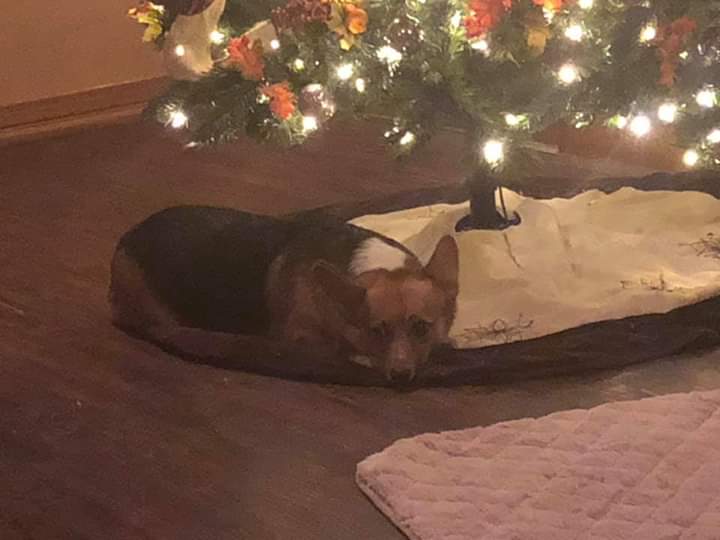 Chloe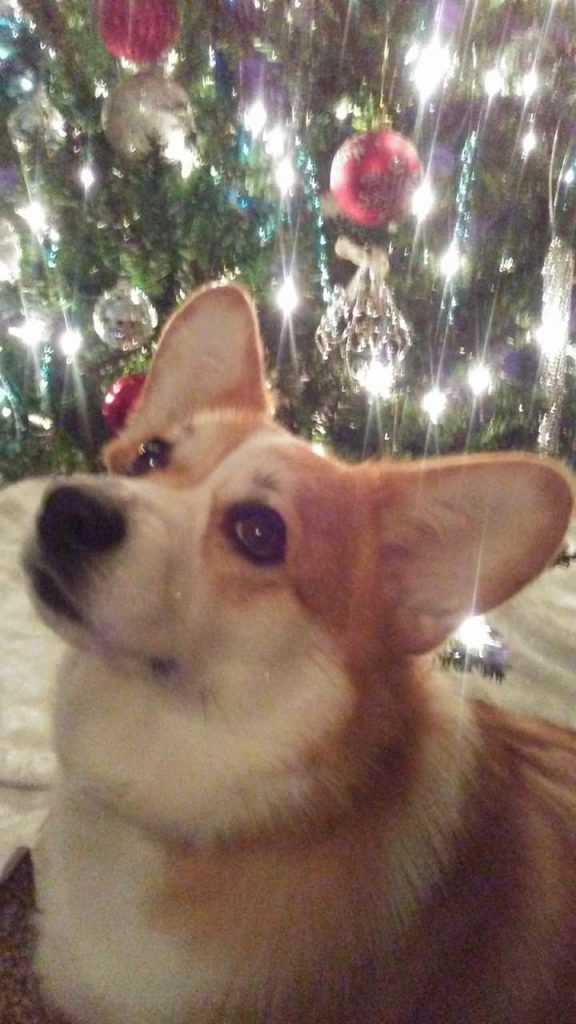 Allie K.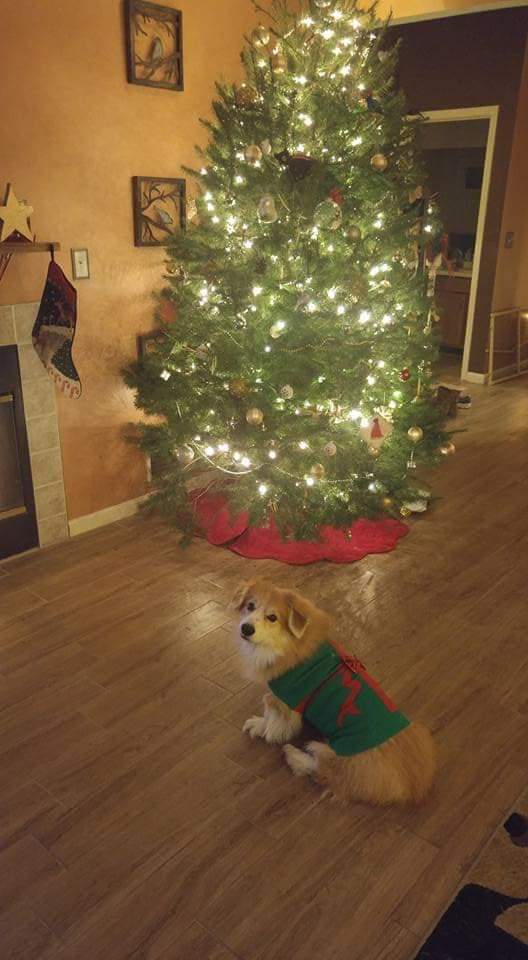 Frodo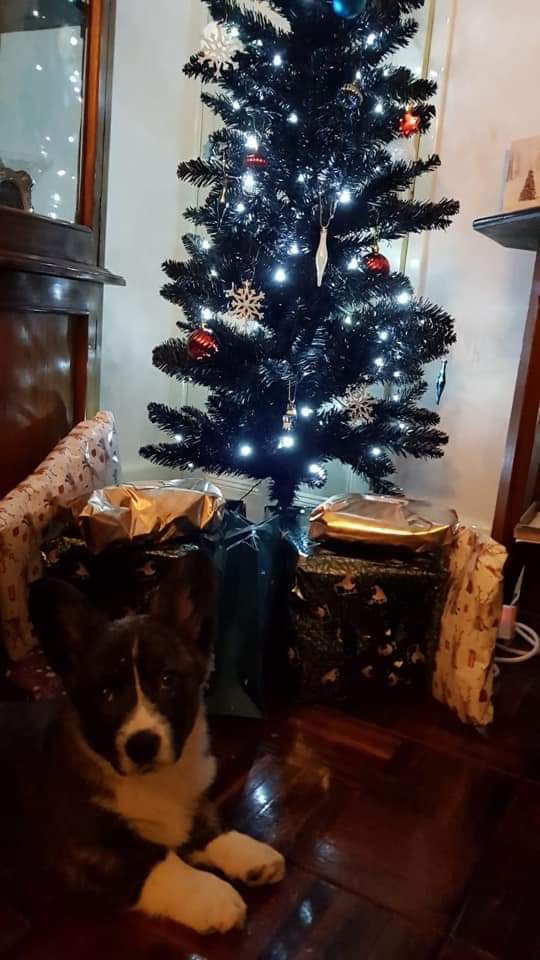 Trot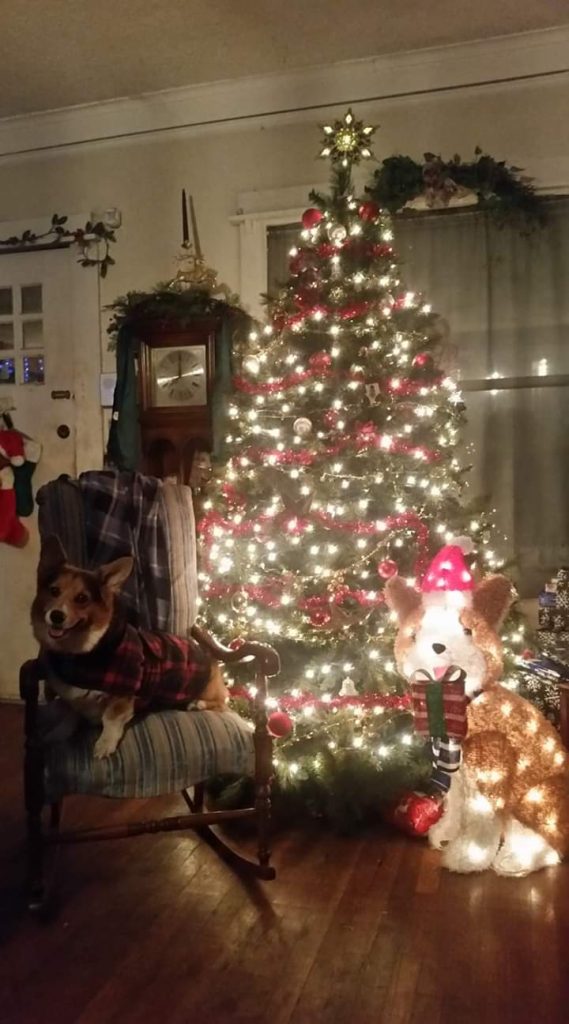 Nick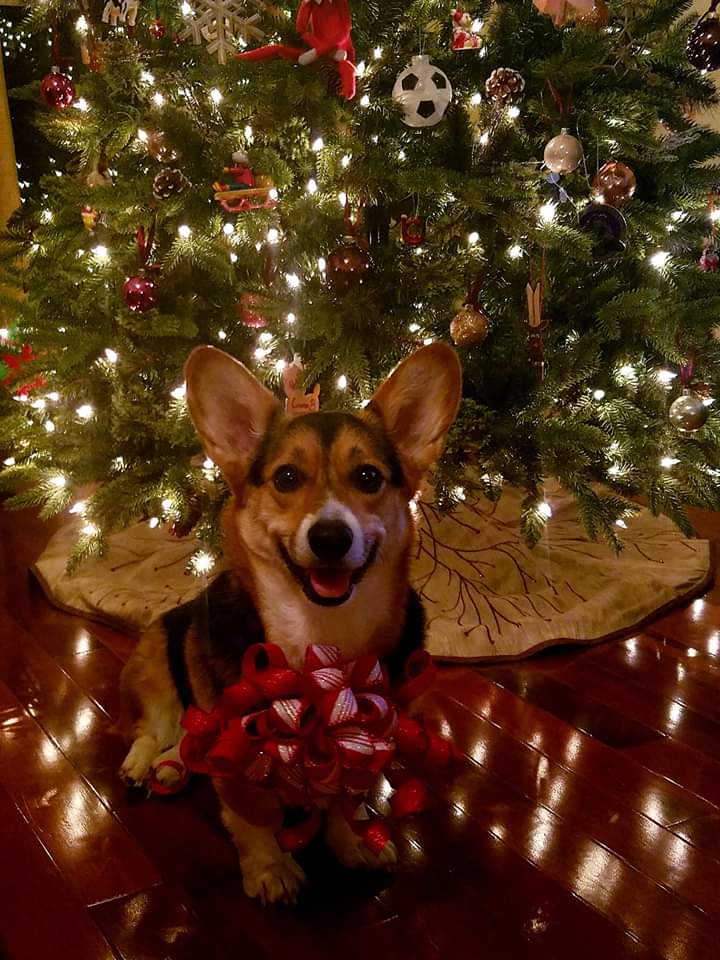 Luna Lovegood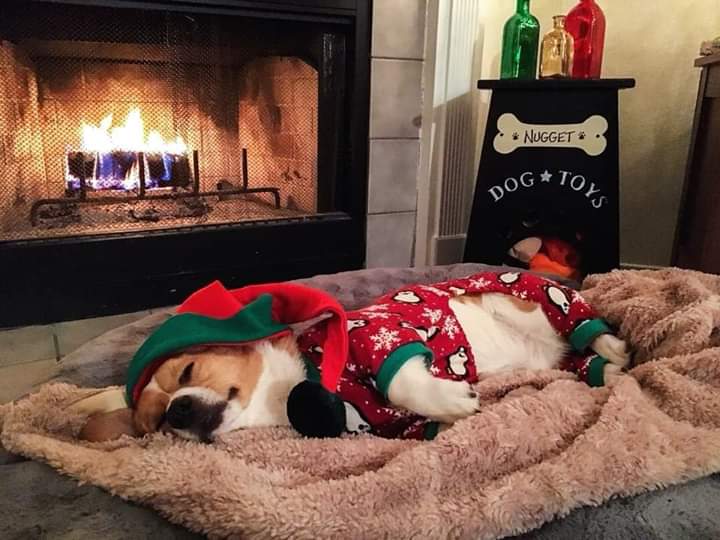 Nugget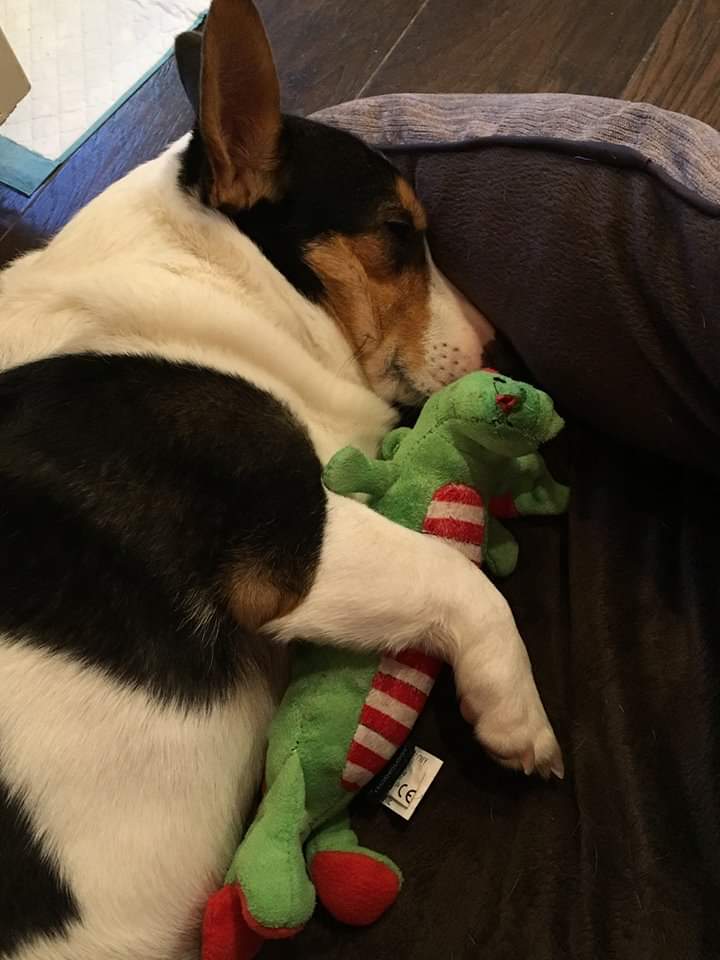 Pebbles The Tiny Corgi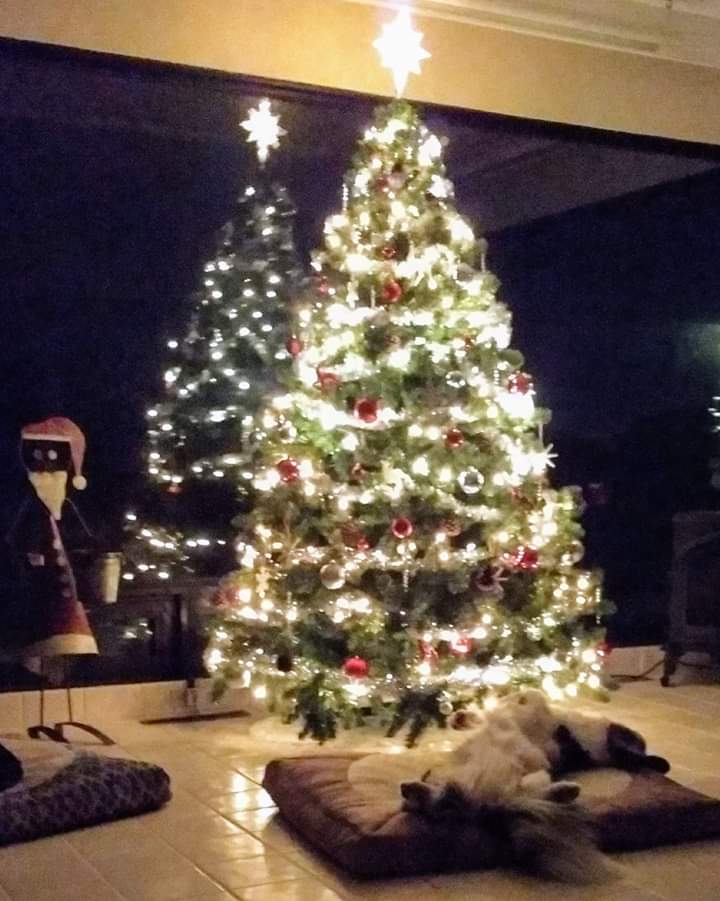 Kodi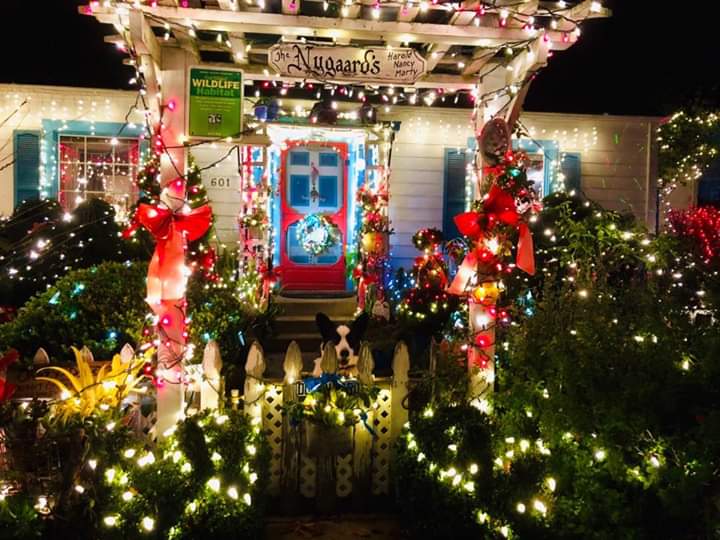 Izzy does Santa sentry at the front gate. Serious business afoot.
If you liked this post, check out these!