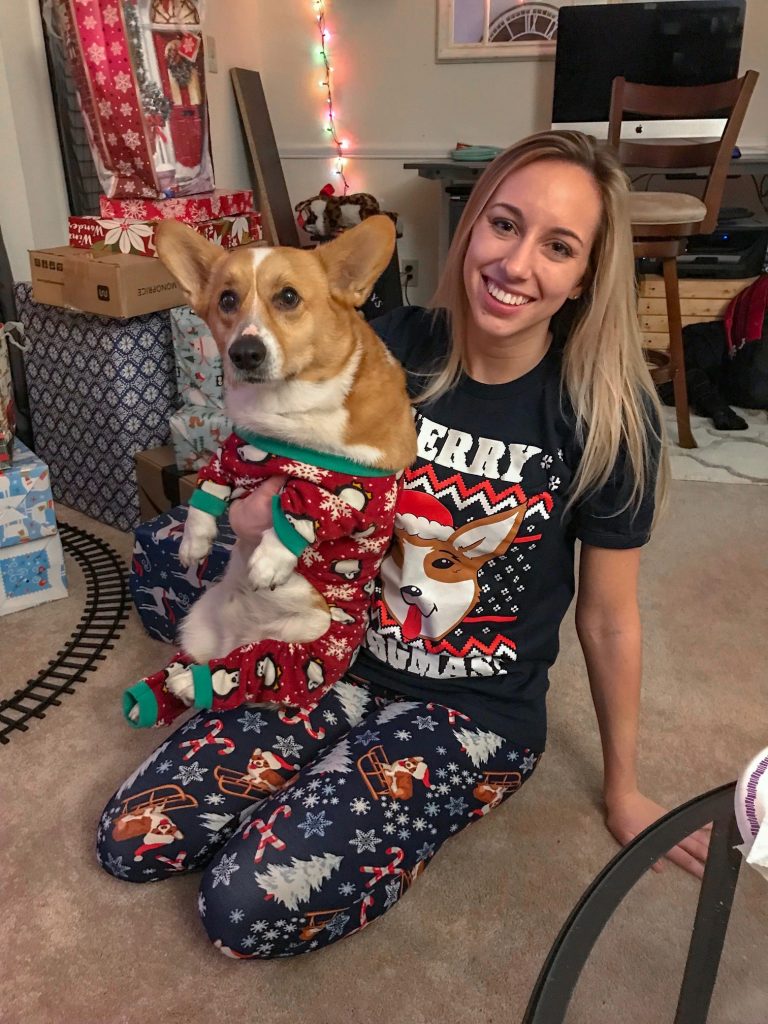 For day 9 of the Twelve Days of Christmas Corgis, we have an old school style Daily Corgi post with Christmas flair.
One low rider gets the spotlight all to himself, and the lucky guy is Nugget!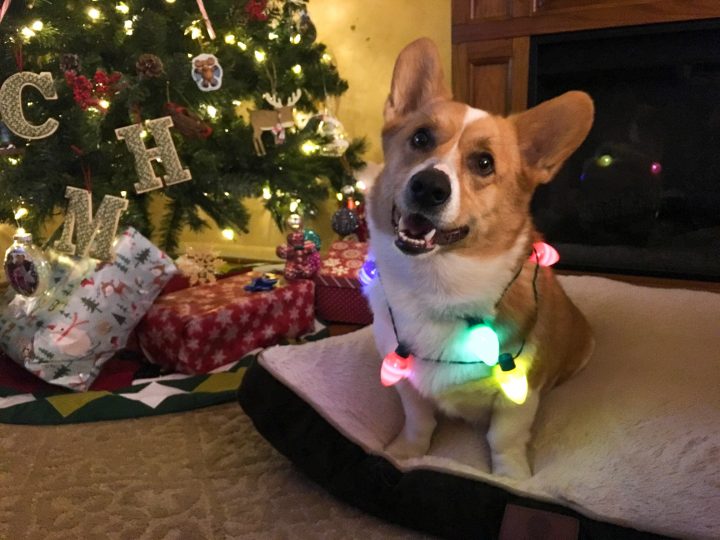 Nugget (aka Nug, Nuggie, Nugoo, Bubba) was born April 8, 2015 in Denver, Pennsylvania and has been in New Jersey with his mom Madison since he was two months old.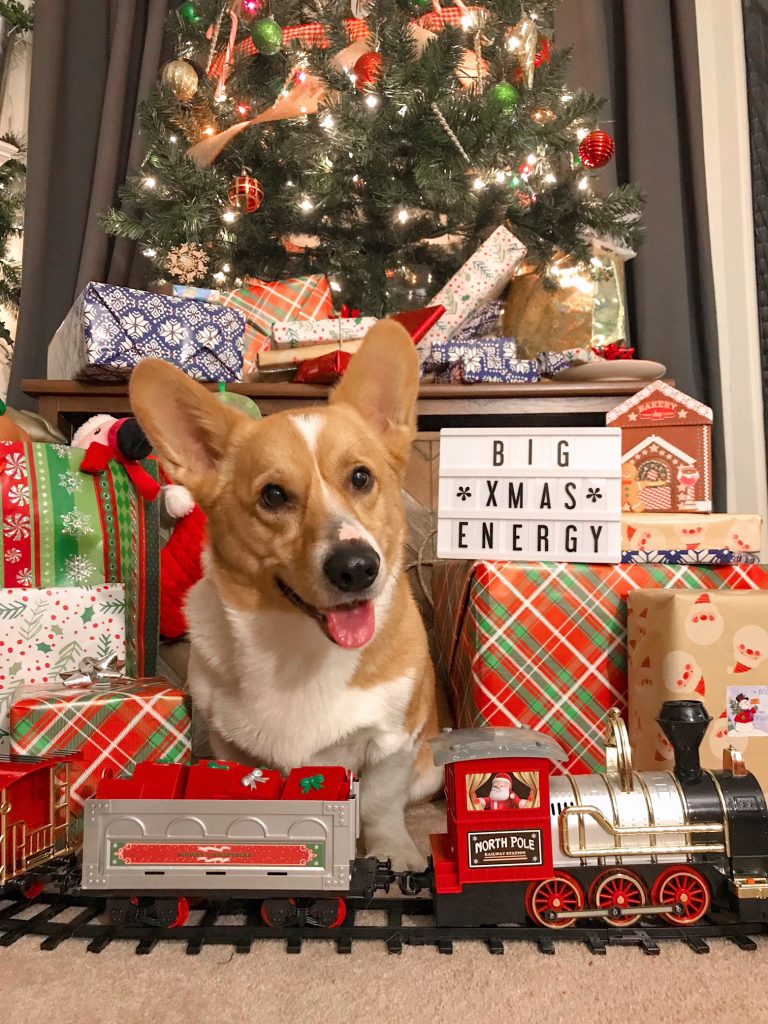 His favorite things in the world are the beach, getting "boosts" (he can't jump – doesn't even try – so it's always a whole event when he gets a boost onto the couch or bed), his Wubba (hedgie toy), and anything involving peanut butter.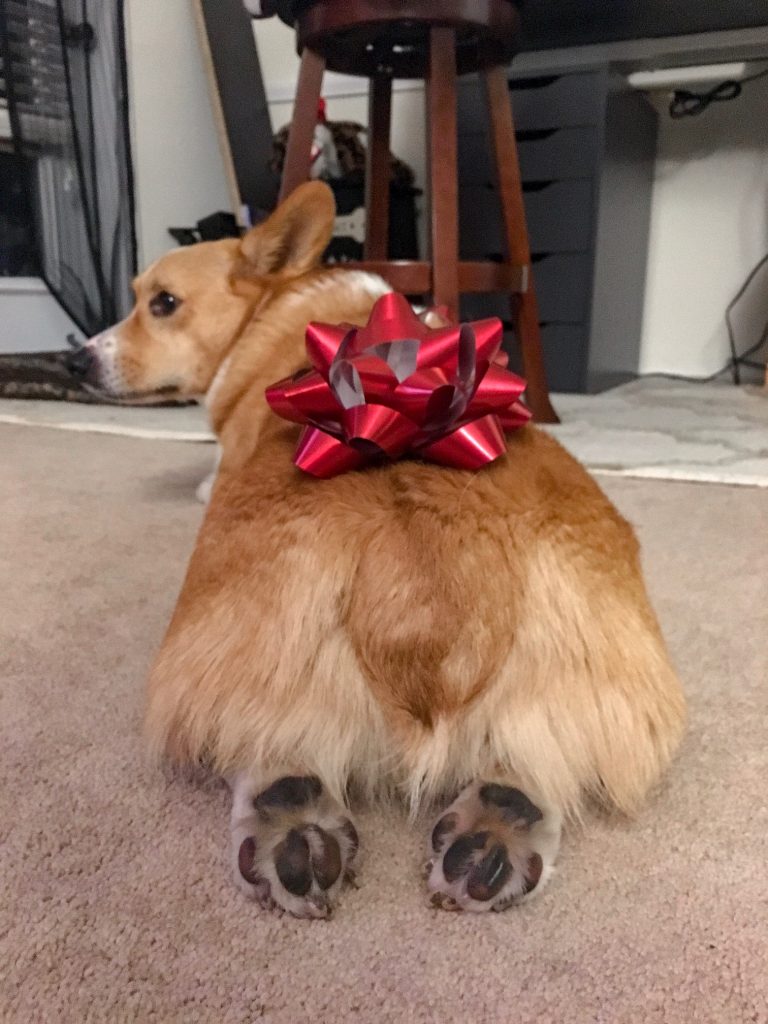 Did somebody say
peanut butter?!
Nugget is very particular about which doggies he chooses to befriend, but LOVES people (far more than his mom does) and will make it a point to approach and ask for belly rubs from anyone he passes on his walkies.
Family and friends joke about how he's more photogenic than they are.
Nug loves the camera!
#hamcam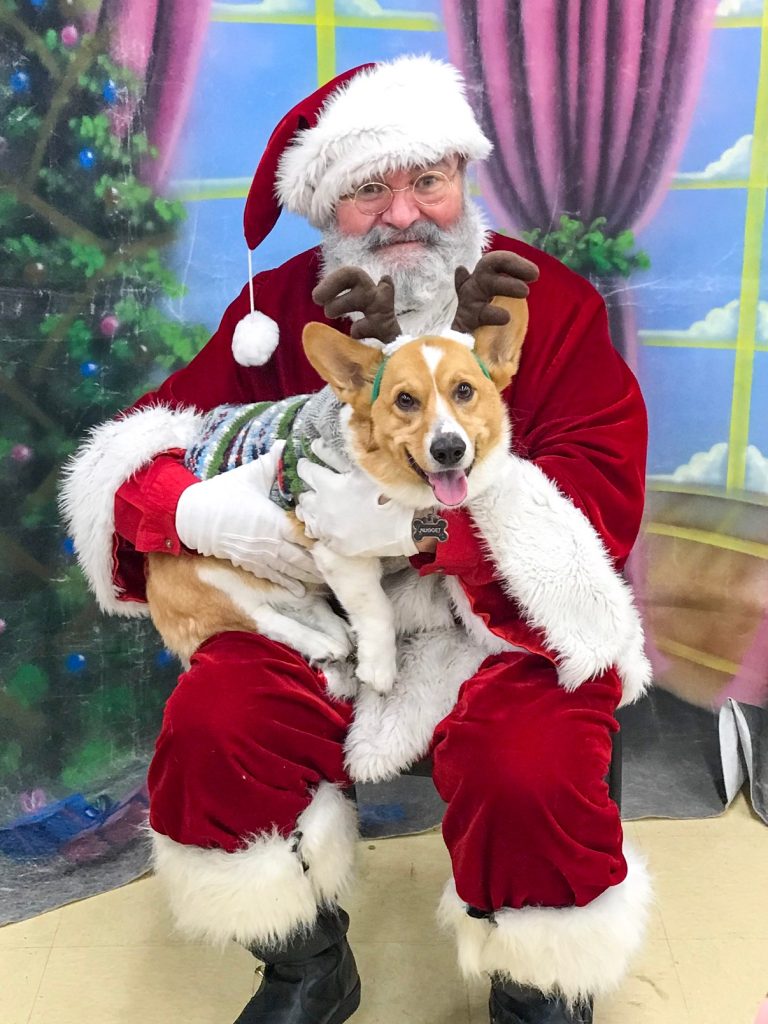 For Christmas 2018, this cold-loving Corgi asked Santa to bring him more snackies and a winter jacket (he got 'em!), and for a white Christmas too, because he's a Husky at heart. Nugget would probably live in an igloo if he could, as anything above 60 degrees is too hot for him.
Nuggie's looking forward to a healthier 2019, as had emergency teeth extractions this year after his previous unhelpful vet refused to do teeth cleanings. It got to the point where some were rotting an abscessed, but now he has a new, better vet and has completely recovered!
Clearly he's a VERY spoiled and loved dog.
(As it should be).
See more of friendly Nugget on Instagram: @nuggetthepembroke
About
Laurie Eno
If a hunky Welsh Corgi on a windswept beach is your idea of a celebrity snapshot, welcome home! My name is Laurie Eno and I invite you to the tribe.