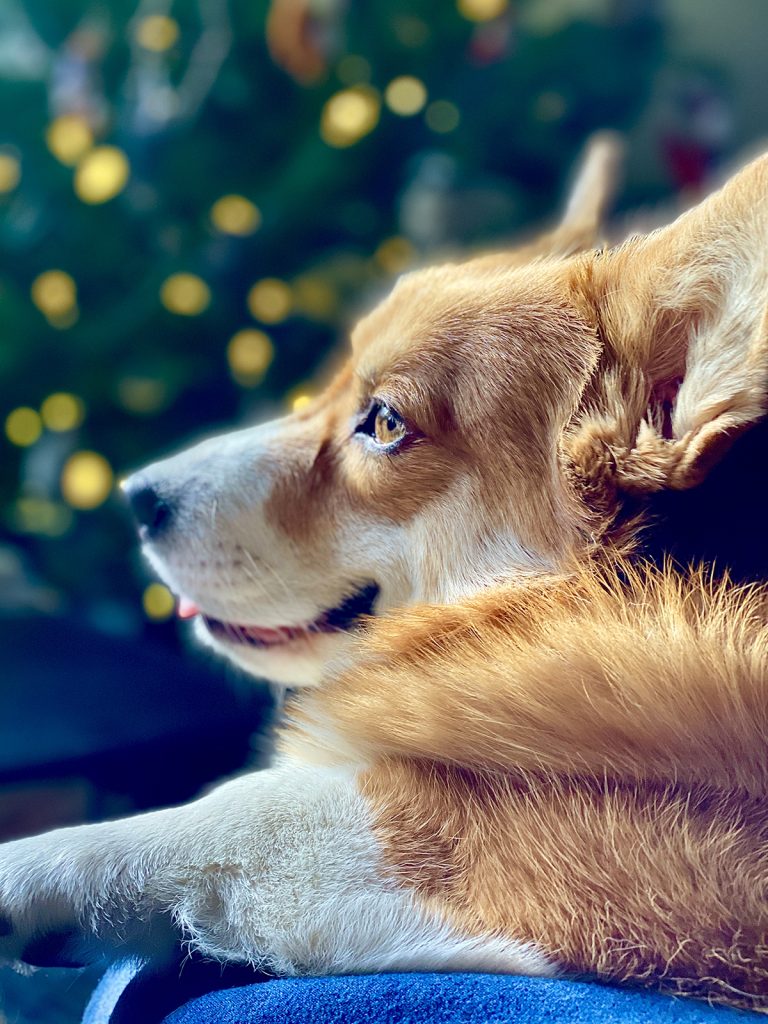 Bobbi Jo glows with wonder and hopeful expectation beneath the luminous tree.
To you and yours wherever you are, this Christmas Eve I wish for you all the beauty, peace and comfort your heart and home can hold.
With thanks to Tracey Buyce for the gorgeous photo of her festive fur love.
Laurie Eno
The Daily Corgi
If you liked this post, check out these!