Today we honor the life and legacy of one Lily, who joined the Rainbow Bridge gang last week after a long and happy sixteen years of Corgifying the world. Lily's mom Liz M. has long been generous (and joyful!) in sharing her with Corgi Nation, via social media and general joyousness — and even once on this blog, back in 2010.
Lily's family hangs on tight now to the happy legacy of her love. In them, through them, with them, her special essence endures. Her forever light cannot not be dimmed.
Here's looking at you, lovely Lily!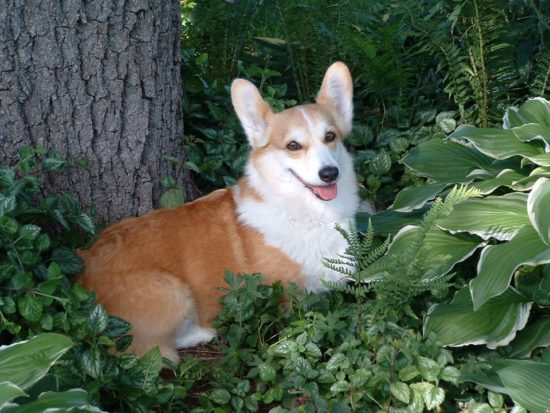 Lily came to live with us in 2003 at 3 years of age. I can still vividly see the sunny October Saturday when we went to meet two corgis in hopes that one of them would fit in with our other two corgis.
A beautiful red-headed tri came bounding out of the kennel and went about her business patrolling the yard. Then the breeder let Lily out of her kennel. She immediately came over for love, and within a minute we knew she was the one for us. It was the right decision.
She met JJ and Fred and happily fit into our pack. She ran in the yard with the boys and soon showed that she was a huntress. Dainty on the outside, but tough on the inside, that was Lily.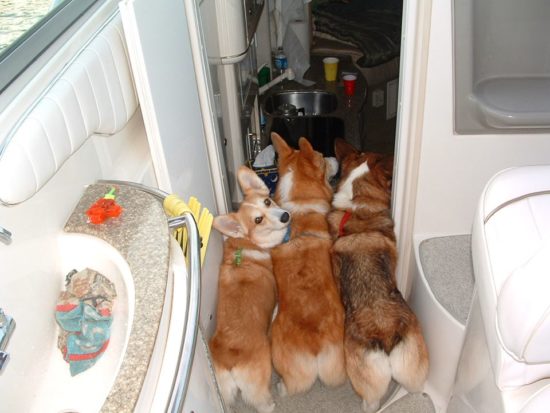 The boys showed her how much fun boating could be.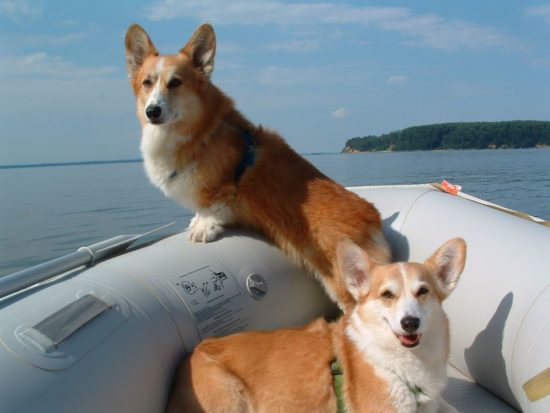 Lily soon learned to love a dinghy ride to the beach, where she would always do some hunting.
In 2009, we lost JJ to degenerative myelopathy (DM). Lily and Fred became more bonded. He was bumbly and had lots of character. At first we didn't think Lily had a sense of humor, but if a dog could have sarcastic, dry wit it was her. We knew exactly how she felt about Fred's antics.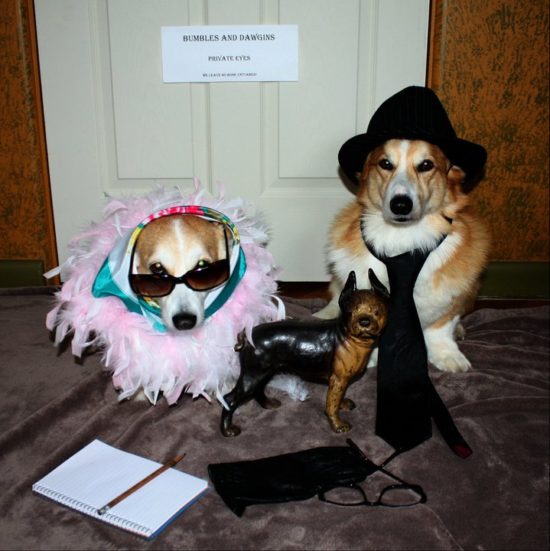 They went by the names Freddie Bumbles and Lily Dawgins on Facebook. That sounded like a private eye team to me and was the beginning of Bumbles and Dawgins, Private Eyes, a series of lighthearted detective stories where they left no bone unturned to solve the mysteries they faced.
It also started the Halloween costume tradition that spilled over into all other holidays. Lily happily put on whatever costume I came up with and somehow got into character as well.
When Fred died in 2011, she was lost. We had the opportunity to go back to her breeder for a nine month old puppy, and Gus was added to our family. She quickly put him in his place, so he treated her with great respect befitting her dignified senior status. She let him get away with a lot more than she ever tolerated from Fred.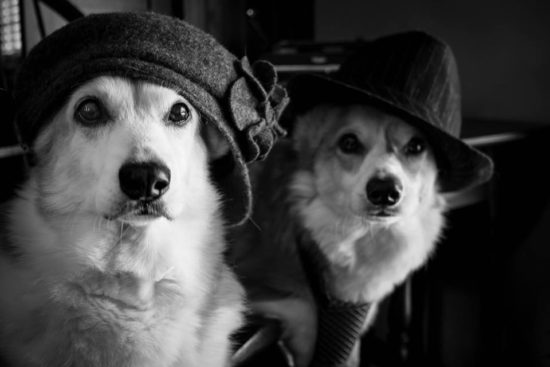 Gus joined the detective agency as Augustus Bigelow.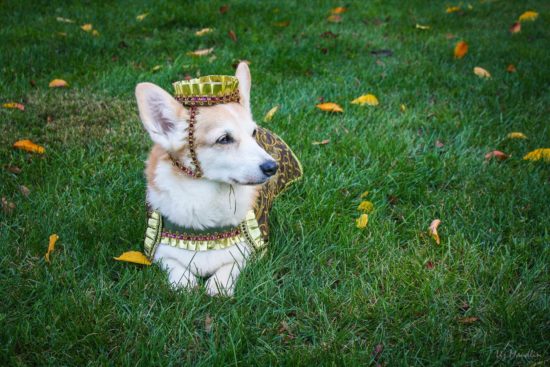 He also joined in on the holiday dress up. For their first Halloween they dressed as a king and queen. Forever after that Lily was known as the queen, since she fit the part so well in her attire.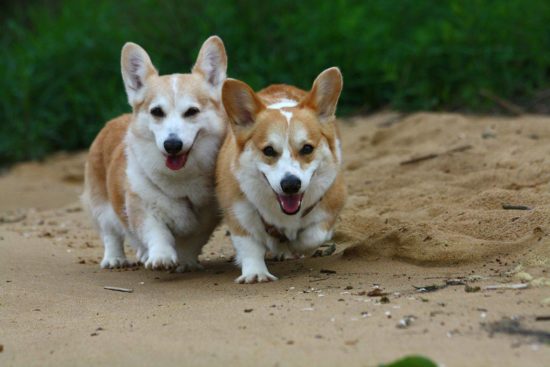 Gus and Lily happily went for walks on the beach or at the park and despite their age difference were good friends.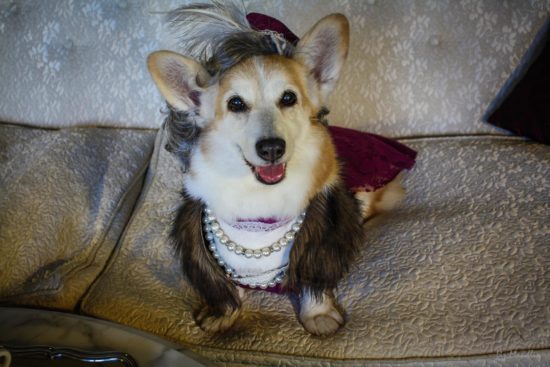 As Lily aged she reminded me of Downton Abbey's Violet, Dowager Countess of Grantham. She became widely known as that character within Corgi circles.
In 2015 we added Bruiser. He was respectful as well and gave Gus someone more energetic to play with. Lily watched them play ball every afternoon. The past year showed us that time was getting the best of Lily, but she remained happy and comfortable until the end.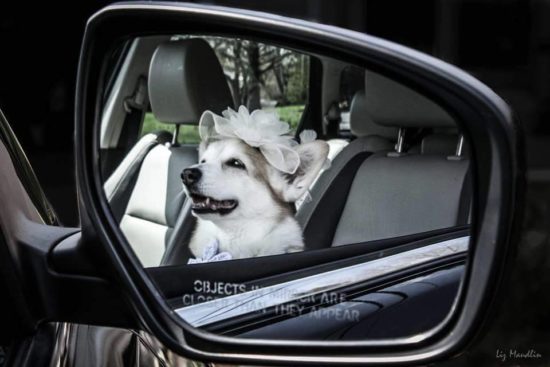 She was the most polite, easy to be around dog I've ever had. Lily was never any trouble and other than the occasional potty inside, she never did anything wrong. The vet helped her to cross the Rainbow Bridge peacefully and with her usual dignity, with us at her side.
Lily will forever be missed and will always be the queen of our hearts.
If you liked this post, check out these!