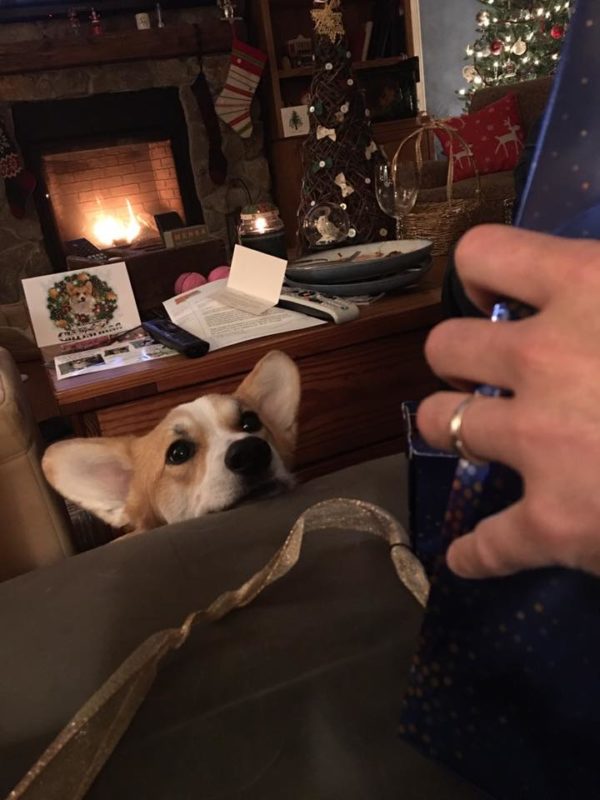 This is Sherman.
Sherman's face tells his Christmas story: full of hope, anticipation, earnestness and sincerity. In other words, he's very much a Corgi.
What a way to spend Christmas day!
And every day. 
I hope you can feel Corgi-ish too, today.
Life isn't always easy, but it's worth it.
Every day.
Love and light to you and yours, Merry Christmas!
The blog will be back on January 1st, 2017.
See you then!
Laurie
If you liked this post, check out these!