Special to the Daily Corgi from Cindy Pearson.
Our Corgis Darby and Riley recently spent four days at the local Ozark Fall Farm Fest in Missouri. Believe it or not, people actually make a special trip just to see our dogs! This is Darby's 10th appearance and Riley's first.
First up, they were both in charge of snoopervising our stall setup. I guess we passed the test, as we got no complaints.
That evening these two also had to approve of the hotel room. Luckily it met their requirements!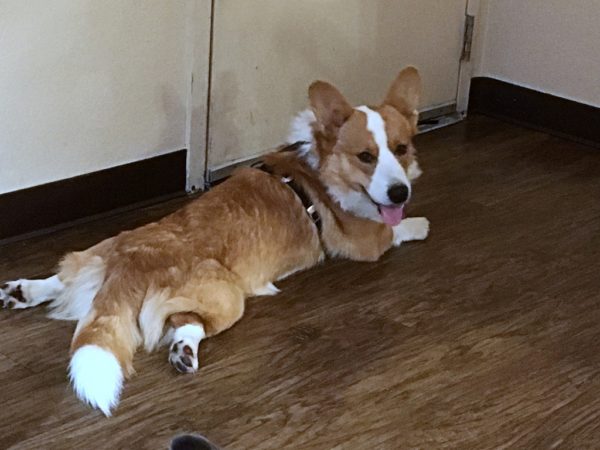 For Riley the Cardigan Corgi, it must be sploot certfied.  (Check).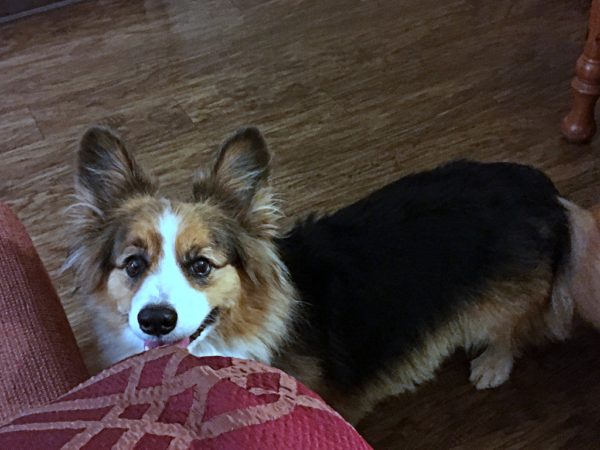 For fluffy Pembroke Darby, a comfortable bed is a must. (Check).
On the first day of Farm Fest, they were dressed and ready to meet their adoring public.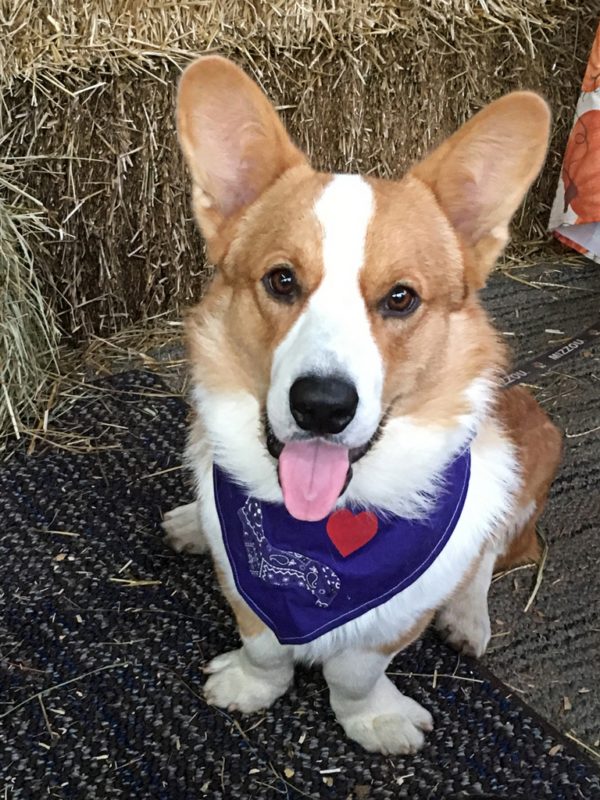 Well hello there.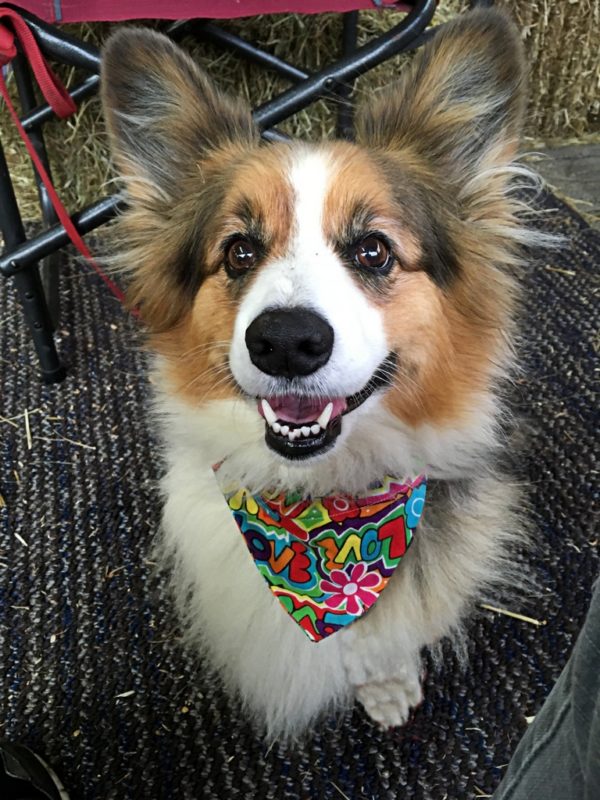 Hey good lookin', what's cookin'?
(Don't tell them, but people actually come to the Fest to look at the farm equipment and livestock for sale! Shhhh).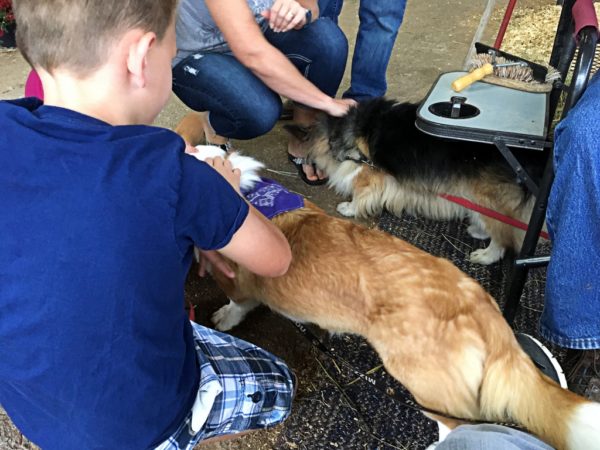 In their role as official greeters, Darby and Riley got plenty of attention. Their visitors did too!
Yes, it's a ruff life for this dedicated duo.
(Ed. note: It's a tough job, but somebody's gotta do it!)
For more information on the Ozark Fall Farm Festival in Springfield, Missouri, visit the official
website.
If you liked this post, check out these!