Happy New Year, my friends! A brand spanking new 365 chances to begin anew are on our doorstep.
Are you ready to roll?
I know I am!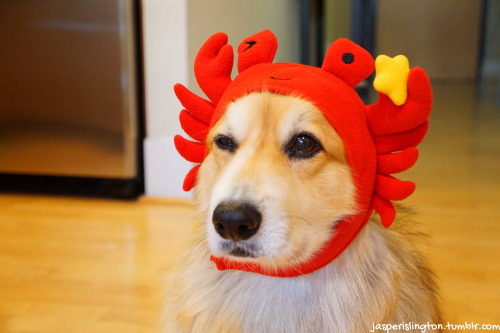 Because as years go, my 2017 was kind of a stinker.
Still, a year like that — full of screwball luck, soggy biscuits and a few dashed dreams — prompts a person to rethink things. Lots of things! What's working, what isn't, what needs to go? And if it's time to let a thing go, can it be done with grace and gratitude?
Which brings me to this blog.
I've been singlehandedly doing the Daily Corgi blog for more than eight years now. It's changed my life in positive ways too crazy-wonderful to number. Creating and running this site has been an adventure, a privilege, a lesson in hard knocks and a test of discipline unlike any other I've known.
(Pretty sure I passed).
Most blogs don't last this long. I was told I'd "run out of Corgis" (Ha!) "Experts" insisted I was doing Big Important Things all wrong. You know what? I had a ball proving THEM wrong.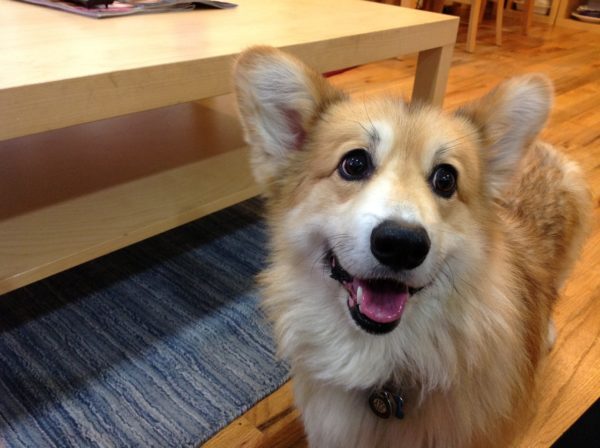 (It was delicious, actually).
What other way is there to succeed, to outlast the doubters, to Corgi On? You don't give up. Failure is not an option.
Ask any Corgi. Be indomitable!
However.
A whole lot has changed around my blog in the better part of a decade. Nowadays, blogs are no longer the cresting wave.
(Say what?!)
Also — have you noticed? — the entire galaxy and the nearest red dwarf have discovered Corgis. Our favorite breeds (OK mostly Pembrokes) became social media stars. Internet big shots. Who can resist?
Not me! Never could.
And the Daily Corgi Facebook page community, with its fresh and frequent installments of reader-posted Corgi-licious content, continued to outperform this blog. So many more of you are there.
That's the good news. Here's why.
As a platform that lets us all share and interact with pictures, videos, joys and occasional sorrows, Facebook builds a brilliant mousetrap!
(Sorry, mice).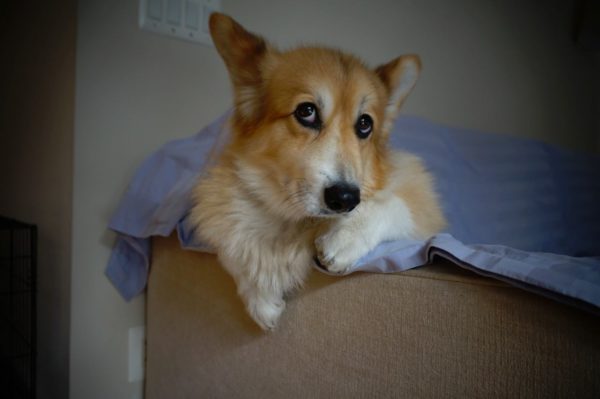 But the blog is my baby, and who wants to let their baby go?
Not me.
In 2016 I gave it a complete facelift, went self-hosted and removed all advertising. I believed enough in my work and readership to gamble that the blog could survive ad-free, supported solely by donations.
Long story short, it couldn't.
Because by then a revolutionary thing had happened. The solid embrace of social media by the Corgi loving community gave rise to a grassroots movement empowering folks to help one another directly. Peer to peer.
Fundraising followed, much of it successful. Friendships were forged, some for life. It's a phenomenon, and so many have been blessed by it.
By the way, in all of this we mustn't forget the critically important and ongoing work of CorgiAid, who have been serving rescued Corgis and rescue groups for a long time.
CorgiAid remains more relevant than ever, but this blog as a platform for all things Daily Corgi? Not so much.
So the day has come to retire the blog.  
It's been my pride and joy, my bunk and biscuit, my main reason to get out of bed since 2009. I created this blog from scratch and it became everything I hoped for — and much, much more.
But here we are, dear reader. You and I. Not at the end of The Daily Corgi, but at the end of its very beginnings.
The blog is no longer supported enough to survive, and so today I retire it.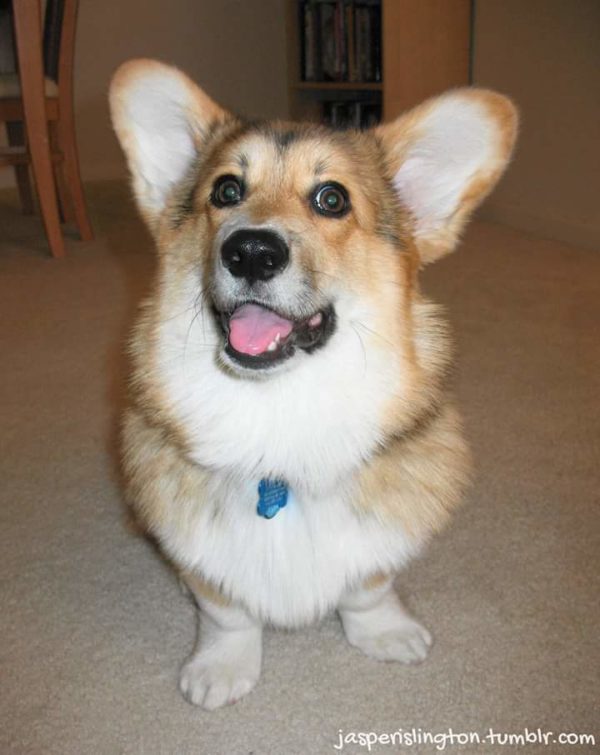 It will remain right here on-line with all 8+ years of archives. After today there just won't be any NEW posts on it. Nearly everything I do here (and a whole lot more) I will now be doing at the Daily Corgi Facebook page.
So I'm not really going anywhere, and I hope you won't either.
Drop me a line anytime. Ask about my mailing list, for occasional updates and possible future shenanigans: thedailycorgi@gmail.com.
Connecting with so many great people and their low-riders has been the absolute best part of everything so far. I didn't expect those riches, but they came with the territory.
May it continue!
From the bottom of my heart, thank you for your loyalty, encouragement, generosity, and most of all sharing the love of your amazing dogs.
Corgi on with me. The best is yet to be!
Laurie Eno
Founder &  Publisher
The Daily Corgi
P.S. Special thanks to the inimitable Jasper Islington and his uprights Joe and Robin for these awesome sauce 'um mug shots. Ain't he the greatest?
If you liked this post, check out these!