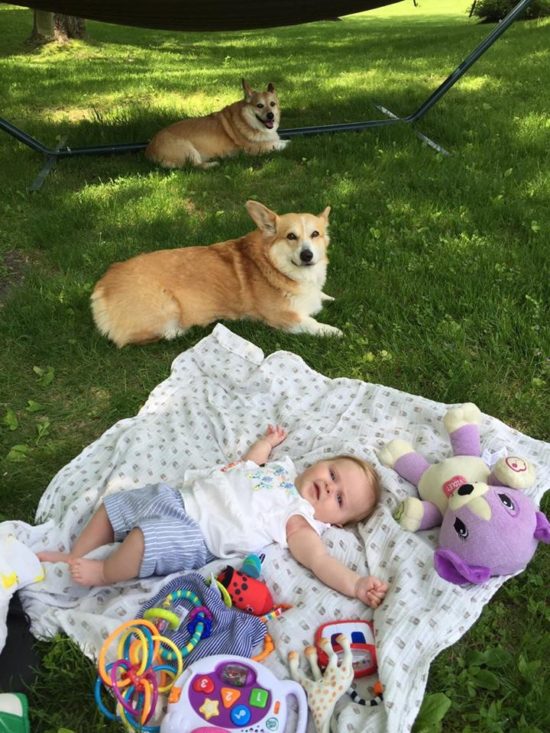 Do you remember Dierks and Sadie Bell from their last post in October? It was the second in a series of posts on their life with new little human sister Lillian.
Today it's time for an update! Let's check in and see what the toothsome trio is up to now. WARNING: Cuteness levels off the charts. (Pace yourself!)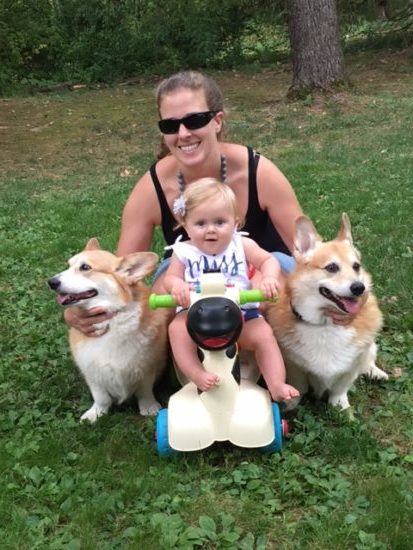 Mom Jaclyn writes: "Hard to believe Miss Lillian turned ten months on Nov 11. I think Dierks and Sadie fall more and more in love with their baby sister Lillian with each passing month."
Easy to see why.  I suspect Lillian has a rapidly growing fan cub. Just look at that sweet mug!
The Corgis were especially excited the morning of Oct 11, when their baby turned 9 months and discovered the whole crawling thing.
Wasn't long before she was chasing Dierks and Sadie Bell. She's now crawling all over the place and following them everywhere!
Lillian has her own little pink car she enjoys riding around outside. The Corgis make sure they are always on either side of the car, baby watching.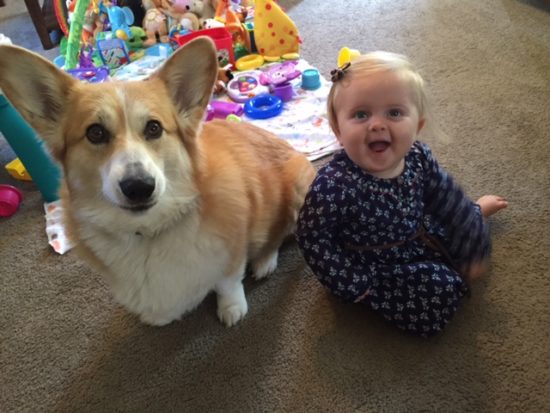 One or the other always has eyes on her, making sure everything's ok. A kid that young needs supervising, right? And Corgis are natural snoopervisors, er, supervisors.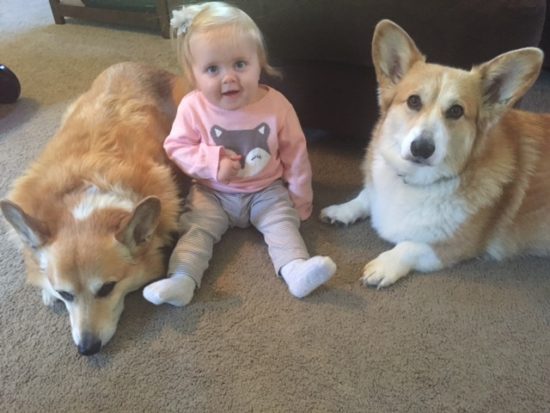 Lillian enjoys petting the Corgis as she says "NICE!"
She loves playing ball with Sadie and lets out a big laugh, panting like  dog, every time Sadie returns with the ball and rolls it to her feet. (Ha!)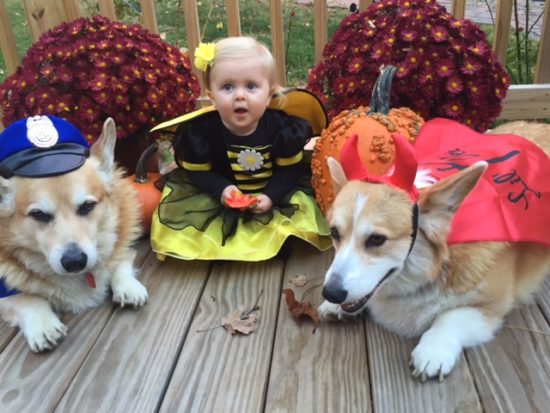 Three little pumpkins.
See you next time, kiddos. Can hardly wait to see the holiday pics!
If you liked this post, check out these!